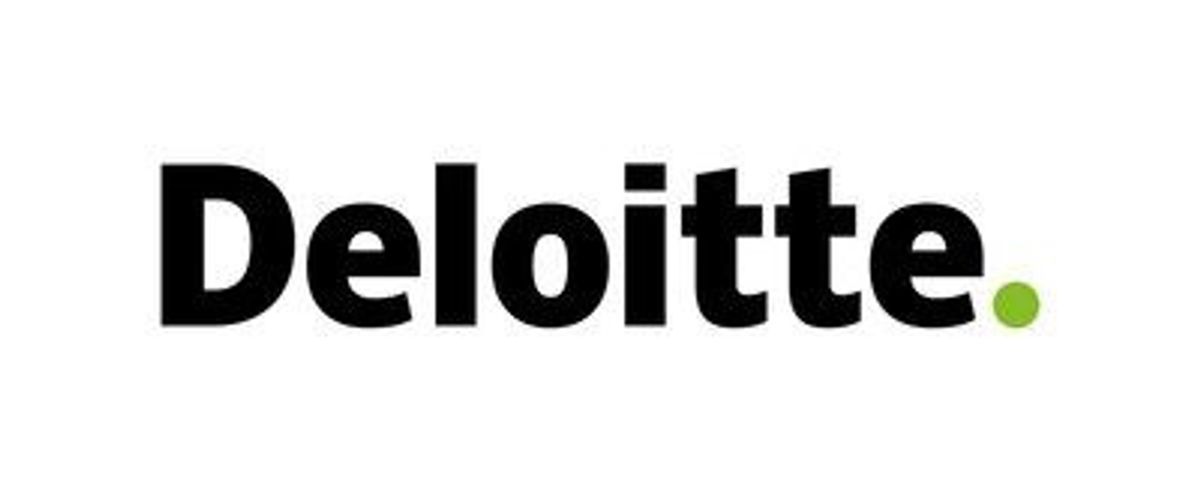 Relativity
Below is an article originally published by PRNewswire on May 20, 2019. This article is about PowerToFly Partner Relativity. Go to Relativity's page on PowerToFly to see their open positions and learn more.
NEW YORK, May 20, 2019 /PRNewswire/ -- Deloitte has expanded its strategic alliance with Relativity to offer Relativity Trace, a compliance monitoring application, to help clients more proactively detect and mitigate violations of industry regulations and organizational electronic communication (e-communication) policies.
Housed on Relativity's cloud-based platform — RelativityOne — or elsewhere, Relativity Trace offers proactive compliance monitoring for e-communications that can connect to most major enterprise and financial collaboration systems. Capturing structured and unstructured data from more than 40 sources including email, audio, chat and other file types, the solution offers near-real-time alerts on high-risk activities like fraud or collusion that necessitate closer analysis.
"Whether your industry is highly regulated or not, having a solution in place to identify and alert legal, compliance, risk management and other teams when possible noncompliant behavior occurs can mean the difference between containment and crisis," said Chris May, Deloitte Risk and Financial Advisory principal and discovery practice leader, Deloitte Transaction and Business Analytics LLP. "Using a fully customizable solution across enterprise data to identify activity requiring deeper investigation can help accelerate efforts to manage investigative, litigation and regulatory matters, as well as corporate e-communication policy concerns."
Jordan Domash, general manager of Relativity Trace for Relativity, added, "Increasingly our clients are asking for ways to identify high-risk behavior occurring in their businesses. To us, a proactive automated approach with integrated machine learning is key to culling massive amounts of data and reducing false-positives. That said, for such automation to work well, it needs to be customized and monitored by seasoned investigative professionals.
"Proprietary accelerators Deloitte has built on top of Relativity's platform include easy-to-understand dashboards, artificial intelligence-enabled contract review, custom analytics, audio transcription, FOIA and other records disclosure management and a suite of time-saving automation enhancements such as translation, redaction and redaction propagation. Deloitte is part of the RelativityOne Certified Partner program.
With Relativity offered in 28 countries and supported by more than 130 Relativity-certified professionals, the 1,100-member Deloitte Discovery team helps clients manage litigation, investigations and regulatory compliance matters around the world.
About Relativity

At Relativity, we make software to help users organize data, discover the truth, and act on it. Our e-discovery platform is used by thousands of organizations around the world to manage large volumes of data and quickly identify key issues during litigation, internal investigations, and compliance projects. Relativity has over 180,000 users in 40+ countries from organizations including the U.S. Department of Justice, more than 70 Fortune 100 companies, and 198 of the Am Law 200. RelativityOne offers all the functionality of Relativity in a secure and comprehensive SaaS product. Relativity has been named one of Chicago's Top Workplaces by the Chicago Tribune for eight consecutive years. Please contact Relativity at sales@relativity.com or visit http://www.relativity.com for more information.
About Deloitte

Deloitte provides industry-leading audit, consulting, tax and advisory services to many of the world's most admired brands, including nearly 90% of the Fortune 500 and more than 5,000 private and middle market companies. Our people work across the industry sectors that drive and shape today's marketplace to make an impact that matters — delivering measurable and lasting results that help reinforce public trust in our capital markets, inspire clients to see challenges as opportunities to transform and thrive, and help lead the way toward a stronger economy and a healthy society. Deloitte is proud to be part of the largest global professional services network serving our clients in the markets that are most important to them.

Deloitte refers to one or more of Deloitte Touche Tohmatsu Limited, a UK private company limited by guarantee ("DTTL"), its network of member firms, and their related entities. DTTL and each of its member firms are legally separate and independent entities. DTTL (also referred to as "Deloitte Global") does not provide services to clients. In the United States, Deloitte refers to one or more of the US member firms of DTTL, their related entities that operate using the "Deloitte" name in the United States and their respective affiliates. Certain services may not be available to attest clients under the rules and regulations of public accounting. Please see www.deloitte.com/about to learn more about our global network of member firms.
Contact
Shelley Pfaendler
Public Relations
Deloitte Services LP
+1 212 492 4484
spfaendler@deloitte.com
SOURCE Deloitte
Related Links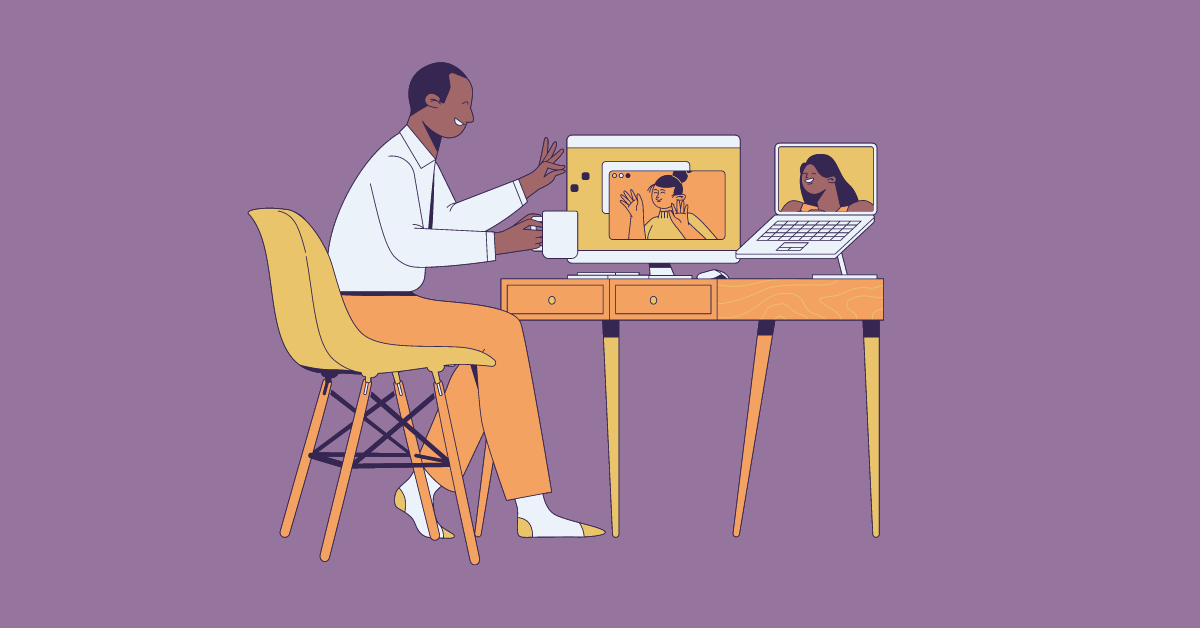 Upskilling and Development
As a result of the COVID-19 pandemic, millions of workers have turned to remote work. Before the pandemic in 2019, 22% of employers offered at least some remote work. Now in 2022, that percentage nearly doubled to 40%. The shift to remote work has become beneficial for me and many of my friends who are recent college grads starting their careers. It's allowed us to dictate our own time and save money from commuting, spend more time with loved ones at home, and have the flexibility to travel and build connections from anywhere. Remote working has also changed how people network for jobs. We have more options now.

Since remote networking is so new, it can be challenging to understand how to do it effectively. Read on to learn my top tips for networking for a remote job.
1. Connect with your high school or college.
The schools you went to want to see you succeed! Connect with old professors, classmates, or alumni on social platforms like PowerToFly or LinkedIn. You can find connections through sports teams, clubs, or topics of interest that will help you build stronger relationships. Don't be afraid to ask them for advice, mentorship, or even introductions.
2. Join a class!
Have you ever had a hobby that you never had the chance to pursue? Coding? Running? Painting? It's never too late to learn something new. Plus, spending time doing what you love will introduce you to other people who love the same thing. Not only will this help expand your social circle, it can also help your career! Once you feel comfortable, talk to your classmates about your work, and ask them about theirs. The perk of classes like these is that you will build relationships with people from all different career backgrounds which will help you determine your career path, especially if you are looking for a mid-career pivot.
3. Register for the Early Career Summit.
My friends and I are very excited to join PowerToFly's Early Career Summit this fall to meet the inspiring founders and CEOs of incredibly impactful companies. This is a great opportunity to get useful tips and learn about different perspectives, professions, and topics that you may be interested in.
4. Attend a virtual job fair and connect with leaders who inspire you.
Job fairs are great for meeting people who can be helpful because everyone attending is there to network! Job fairs at PowerToFly are a great place to meet hiring managers and recruiters from our sponsoring companies. If you come prepared with a resume it is an opportunity to make a great first impression with a company. After the virtual job fair, remember to connect with the people who stuck out to you and introduce yourself on PowerToFly or LinkedIn. Make sure to tell the recruiter who you are, and highlight what stood out to you about their talk.
5. Offer to help.
People really value your help (when it's needed). If you know someone in your network looking to hire a web designer and you know a great place to find one, don't be afraid to make the connection! If you see a job opening that would be great for someone in your network, let them know! Helping people in this way will help build your trust and credibility.
Remote networking has its differences from in-person networking, but it has never been easier to have access to social platforms that can help create connections. It will take some creativity and hard work, but once you have the appropriate mindset the options are endless.
READ MORE AND DISCUSS
Show less
Loading...