GET EMAIL UPDATES FROM POWERTOFLY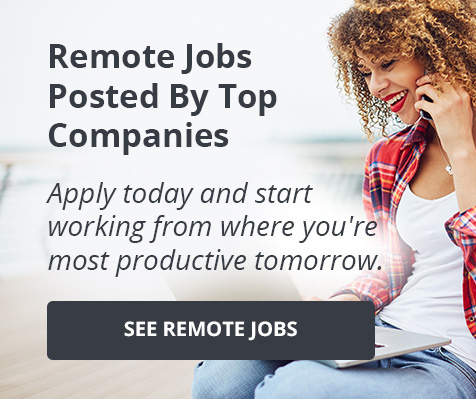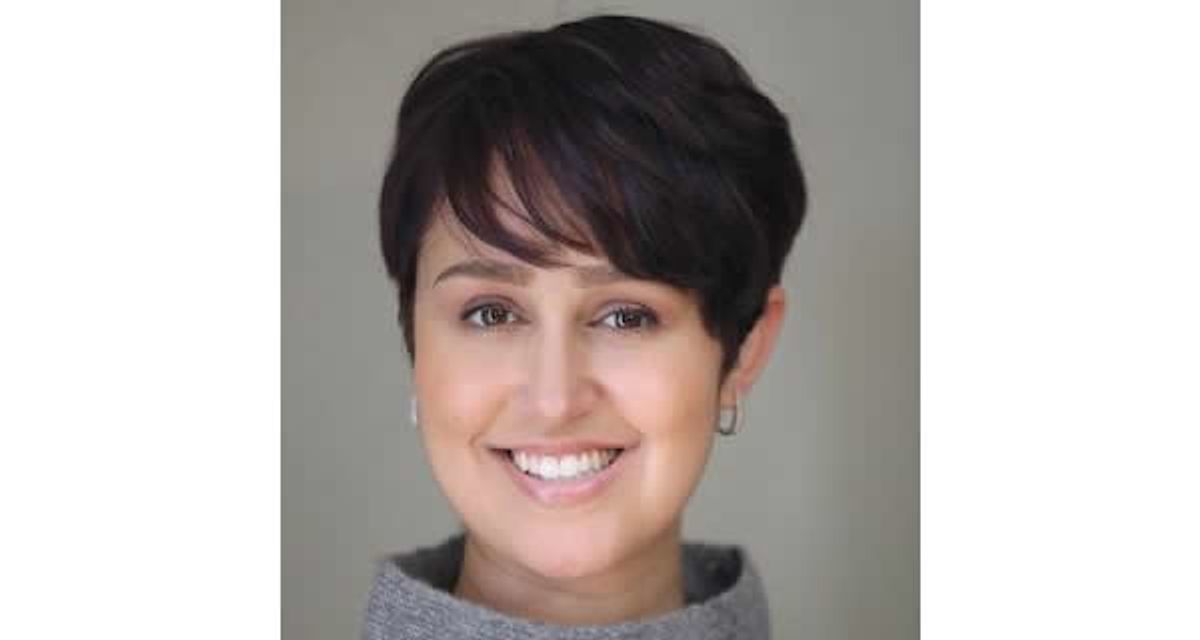 July 29, 2020
Relativity
"What 4 Companies Are Doing To Promote Inclusivity In The Tech Community" - Michael Hines
Below is an article originally written by Michael Hines at Built In, and published on July 7, 2020. This article includes information about PowerToFly Partner Relativity. Go to Relativity's page on PowerToFly to see their open positions and learn more.
Tech companies across the United States are reexamining their values and recommitting their programming, hiring and products to be more inclusive of Black, Indigenous and people of color (BIPOC) in light of the recent protests against police brutality and anti-Black racism spurred by the killings of George Floyd, Tony McDade, Breonna Taylor and other Black people. In addition to reflection, this is also a moment of action, one that asks companies to acknowledge where their diversity, equity and inclusion initiatives are lacking and strengthen them.
According to the numbers, companies don't have to look very hard to find areas of improvement. Black tech workers make up less than 5 percent of employees at Salesforce, Facebook, Slack and Microsoft and less than 10 percent of employees at Twitter, Uber and Lyft. A study by San Jose State University, which used anonymized data provided by the Equal Employment Opportunity Commission, found that 10 large Silicon Valley tech companies employ no Black women and that three large Silicon Valley companies employ no Black people at all.
These stats lay bare just how much work the tech industry has to do to become more inclusive. We have a better idea of what that work entails after talking with leaders at Relativity, Ball Aerospace, Compass and Livongo. For these companies, inclusivity isn't just an internal initiative but one that extends to their communities via student mentorship programs, fellowships for talent typically overlooked by the tech industry and pledge programs designed to drive investment toward Black professionals.
CASSANDRA BLACKBURN, HEAD OF INCLUSION, DIVERSITY & BELONGING AT RELATIVITY
When it comes to diversity, equity and inclusivity, where does Relativity have the most room for improvement?
Relativity is committed to building awareness across the organization through education. Right now, we are driving learning and introspection through monthly events and by offering educational resources. In our view, the more educated we are, the better we can drive change.
A few example sessions that we have held in recent months include a panel conversation in partnership with The Nova Collective discussing the disproportionate impact of COVID-19 on communities of color and an internal panel discussion on the ways that allies shape the LGBTQIA+ experience and the intersectionality of our individual journeys. We also offer resources, coaching and support in understanding what it means to be an ally to our Black Relativian community and how to take action.
We plan to build upon these educational opportunities and continue diversifying our talent pipeline by partnering with diverse professional groups and universities to maximize the high performance of our teams. Relativity partners with various organizations across the country and in the Chicagoland area, including National Black MBA Association, Society of Women Engineers, National Society of Black Engineers and Latinas in Tech. However, we acknowledge there will always be room for improvement and are dedicated to learning and growing to foster a more inclusive workplace.
The Relativity Fellows program aims to expand economic opportunity in the Chicagoland area by finding, certifying and employing untapped talent in traditionally overlooked communities.
What is your organization doing to promote inclusivity in the tech community?
Our Social Impact program aims to build inclusivity within the broader tech community. We believe education is at the core of inclusive environments because when we know more, we do better.
Over the years, Relativity has committed $2.92 million in direct financial and in-kind donations to local public schools and nonprofits. Our Wired to Learn program enables local public schools to purchase the technology they need to close the opportunity divide for low-income students who otherwise may not have access to things like computers or calculators. Our monthly Geek Grants are awarded to educational or technological organizations working to make technology more accessible and STEM careers more inclusive.
Additionally, this summer we are kicking off the Relativity Fellows program, which will feature 10 to 12 fellows in its inaugural cohort. The Relativity Fellows program aims to expand economic opportunity in the Chicagoland area by finding, certifying and employing untapped talent in traditionally overlooked communities. By the end of the program, all fellows will be certified on our software and ready for placement in a full-time position with Relativity, our partners or our customers.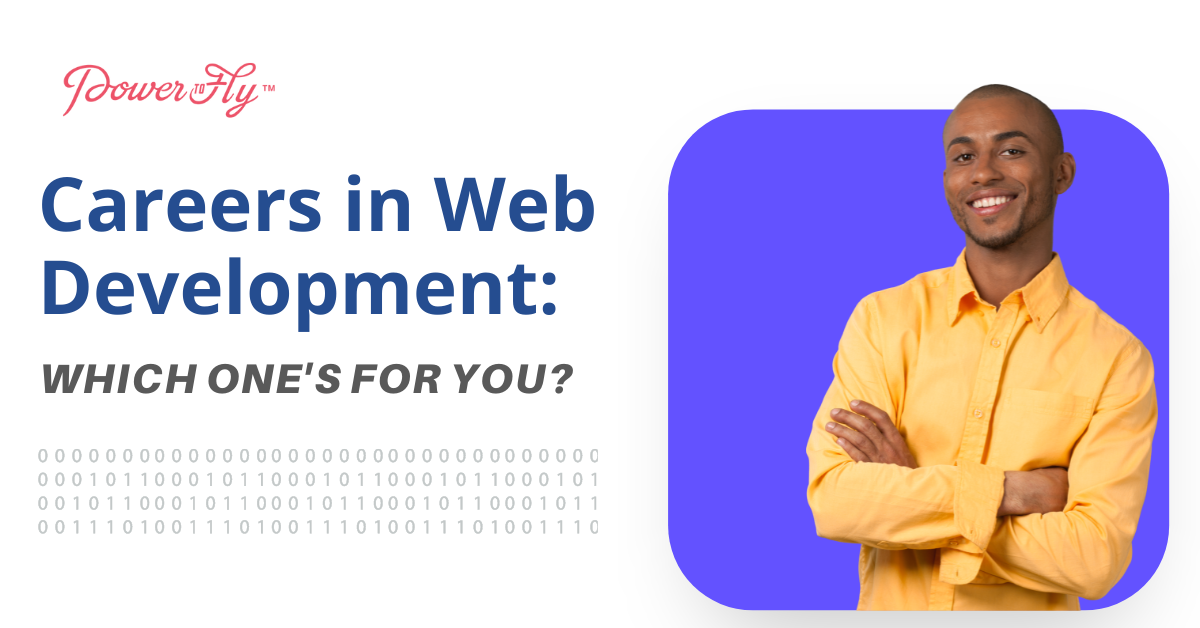 Upskilling and Development
We all have our favorite websites– the ones we frequent, bookmark, and recommend to others. You might even enjoy some website features so much that you've found yourself wondering why they aren't more popular. Or maybe you've experienced times where you were frustrated with a website and wished you could add features or even design your own!
If you've ever found yourself intrigued at the prospect of designing and developing your own websites, then a career as a web developer might be just for you!
As a web developer you would be responsible for coding, designing, optimizing, and maintaining websites. Today, there are over 1.7 billion websites in the world and, in turn, the demand for web developers is on the rise. In order to figure out what kind of web development work best suits you let's start with an introduction to the three main roles in web development that you can choose from.
The Three Types of Web Development Jobs
Front-End Web Development: The Creative Side
Think of front-end development as the décor of a house. The color scheme, furniture, manicured lawns, and overall aesthetic. In terms of a website, front-end development is laser-focused on the appearance of a website and its presentation on different devices. If you're considering a role in front-end development, it's important to learn programming languages such as HTML, CSS, and JavaScript. These three languages go hand-in-hand. HTML allows you to create user interface elements, CSS helps you with stylistic elements, and JavaScript allows you to incorporate online tools and connect your website to back-end functions.
In addition to programming skills, front-end developers need to be detail oriented, creative, willing to keep up with the latest trends in web development, cyber security conscious, and geared toward user-friendly designs. The median salary for a front-end developer can reach well into the $90,000 to $100,000 range.
Back-End Web Development: The Logical Counterpart
While a house can be beautifully decorated, it's incomplete without a solid foundation and efficient infrastructure. Similarly, a well-designed website depends on logical and functional code to power the features of that website. Back-end web development is code-heavy and focused on the specifics of how a website works. If you enjoy the analytical challenge of creating the behind-the-scenes code that powers a website, then back-end development is for you.
Since this role is more code-heavy, it's important that you learn numerous programming languages and understand algorithms and data structures. Some languages that are essential to back-end development are Ruby, Python, SQL, and JavaScript. Back-end developers also ensure that users can successfully retrieve and access data. This requires creating and using APIs (Application Programming Interfaces) which act as messengers that relay data related requests. Additionally, developing the code for the inner workings of a website also requires back-end developers to be conscious of the user interface features designed by front-end developers and to internally mitigate potential security risks. Due to the increased technical aspect of this position, back-end developers normally earn higher salaries than front-end developers. The average median salary for this role is around $118,000 per year.
Full-Stack Web Development: A Little Bit of Everything
A full-stack developer is essentially the Jack (or Jill)-of-all-trades in web development. Full-stack developers need to be knowledgeable about both front-end and back-end roles. This does not necessarily imply that you would need to be an expert in both roles, but you should fully understand the different applications and synergies they each imply. In order to work in this position, you will need to know the programming languages used by front-end and back-end developers. In addition to these languages, full-stack developers also specialize in databases, storage, HTTP, REST, and web architecture.
Full-stack developers are often required to act as liaisons between front-end and back-end developers. Full-stack developers need to be both problem solvers and great communicators. The end goal for a full-stack developer is to ensure that the user's experience is seamless, both on the front-end and on the back-end. In return, you can expect to earn a median salary of $100,000 – $115,000 a year for this role.
Taking the Next Step
Web development is both in-demand and lucrative! All three roles described above contribute to specific aspects of web development and the scope of each one can be customized to the industries and positions you feel best suit you. Regardless of which role you choose, all of them need a foundation in programming.
To gain the programming skills needed in each role, you can enroll in courses or learn independently. Coding bootcamps are a great way to boost your skillset quickly and efficiently.
Click here for some of our highly rated programming bootcamp options! Make sure to check out the discounts available to PowerToFly members.
READ MORE AND DISCUSS
Show less
Loading...