GET EMAIL UPDATES FROM POWERTOFLY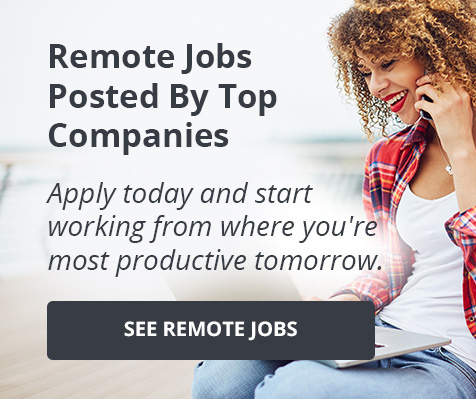 October 04, 2018
Morgan Stanley Technology
Unfinished Business: Creating a Sustainable Workforce Through Diversity and Inclusion
Below is an article originally written by Susan Reid at PowerToFly Partner Morgan Stanley, and published on September 20, 2018. Go to Morgan Stanley's page on PowerToFly to see their open positions and learn more.
We consistently strive to make Morgan Stanley a place where people from multiple backgrounds and experiences want to work.

Every summer, we welcome well over 1,000 summer and full-time analysts and associates to explore financial services careers at Morgan Stanley. As a member of the human resources team and Head of Diversity and Inclusion, I frequently meet with members of the entering classes during their first days with the firm, and I'm consistently impressed. They radiate energy and curiosity, and the strong sense of values and purpose that we frequently associate with the millennial generation.
Their perspective reminds us to remain vigilant in our efforts to make Morgan Stanley a place where people from multiple backgrounds and experiences want to work. As the Global Head of Diversity and Inclusion, a black woman and an immigrant, I'm keenly interested in ensuring that our culture creates space for a variety of people to thrive personally and professionally. Achieving this objective is intrinsic to the firm's core values and our business strategy.
Why We Do What We Do on Diversity and Inclusion
Implicit in our core value of doing the right thing is the understanding that each of us has the responsibility and power to help create the type of society we want to live in. That means building an organization where people of every gender, race, sexual orientation and ability can contribute to our success as a business, and that our business environment also contributes to their success.
We are committed to supporting the careers of historically underrepresented groups globally by investing in organizational change and a robust range of programs to help recruit and advance a dynamic talent base.
Building a diverse and inclusive organization is not only the right thing to do, but the commercially smart thing to do. There is growing evidence that diverse organizations outperform peers. For example, Morgan Stanley's Sustainability research and Global Quantitative Studies teams collected and analyzed data from around the world to create a proprietary gender-diversity framework to rank companies on relevant metrics. They applied the framework to more than 1,600 stocks globally and found that companies that are more gender diverse offer similar return with lower volatility. [1]
Progress to Date
The makeup of our intern classes has become more diverse over the past five years. Among our 2018 U.S. summer analyst and associate classes, 56 percent of participants were ethnically diverse and 43 percent globally were women.
We have also seen progress at the more senior levels, with the percent of women managing directors reaching 19 percent in 2017, a steady increase from 14 percent in 2012.
Central to our progress is a commitment that starts at the top of the firm. We hold ourselves accountable through annual business unit diversity reviews, where business heads and HR leaders assess progress against diversity and inclusion goals, and identify areas where we are doing well and areas where we have opportunities for improvement.
We have several programs to engage prospective employees from underrepresented groups such as Early Insights, the Freshman Enhancement Program and sophomore internship programs in the Institutional Securities Group (ISG) and Wealth Management divisions. These programs and others continually edge us closer to a workforce that reflects the world in which we do business.
For full-time Morgan Stanley employees, we offer numerous programs that help position diverse talent for success. Examples include the Leader Engagement and Development Program for Black and Hispanic Executive Directors and Vice Presidents, and the Development Series and Platinum Program for Women. Through the Pride & Ally employee network, we offer programming that provides LGBT+ employees early in their careers an opportunity to engage with senior managers. Finally, programs such as ISG Connects, an initiative sponsored by the firm's Institutional Securities Business, and the Champions Program in Wealth Management, have helped hundreds of high potential colleagues globally take ownership of their careers through relationships with senior mentors.
Moving the Needle
Despite our successes, progress seldom happens as quickly as we would like; when I speak to new analysts, I still find myself thinking, 'We can and must do better.' However, I am proud to say that we are on the right track. Through participation in initiatives such as the CEO Action for Diversity and Inclusion and Catalyst CEO Champions for Change, for example, our Chairman and Chief Executive Officer James Gorman has pledged our commitment to help accelerate progress by strengthening our pipeline of diverse talent, continuing to benchmark and track our progress through talent data analysis, actively facilitating mentorship and sponsorship for our colleagues, and sharing best practices. By continuing to tailor our strategy to address areas where challenges remain, we will build a culture where all of our employees have the tools and support necessary to advance and thrive.
[1] https://www.morganstanley.com/articles/gender-diversity. Past performance is not a guarantee of future results.
About Susan Reid
Susan Reid, Global Head of Diversity and Inclusion at Morgan Stanley, has 20 years of human resource experience across a broad range of industries including financial services, telecommunications and higher education. Susan joined Morgan Stanley in 2008 as a Human Resource Business Partner supporting the Investment Management division. Prior to joining Morgan Stanley, Susan held a number of roles at various companies, including Human Resource Business Partner, and Head of Campus Recruiting and Diversity at Marsh and McLennan Companies, Head of Campus and Diversity Recruiting at Bell Atlantic, Head of Recruiting at RR Donnelley's financial services division and Head of Employment at New York University. Prior to transitioning to Human Resources, Susan was an Assistant Director in Student Services at New York University where she developed and led programs to retain and advance academically gifted students of color.
Susan serves on the boards of the Morgan Stanley Foundation and Storefront Academy, a tuition-free private pre-K through 8th grade school in Harlem, NY, and is a member of the Executive Leadership Council.
Susan has a degree in Economics and Political Science from New York University and lives in Harlem, New York.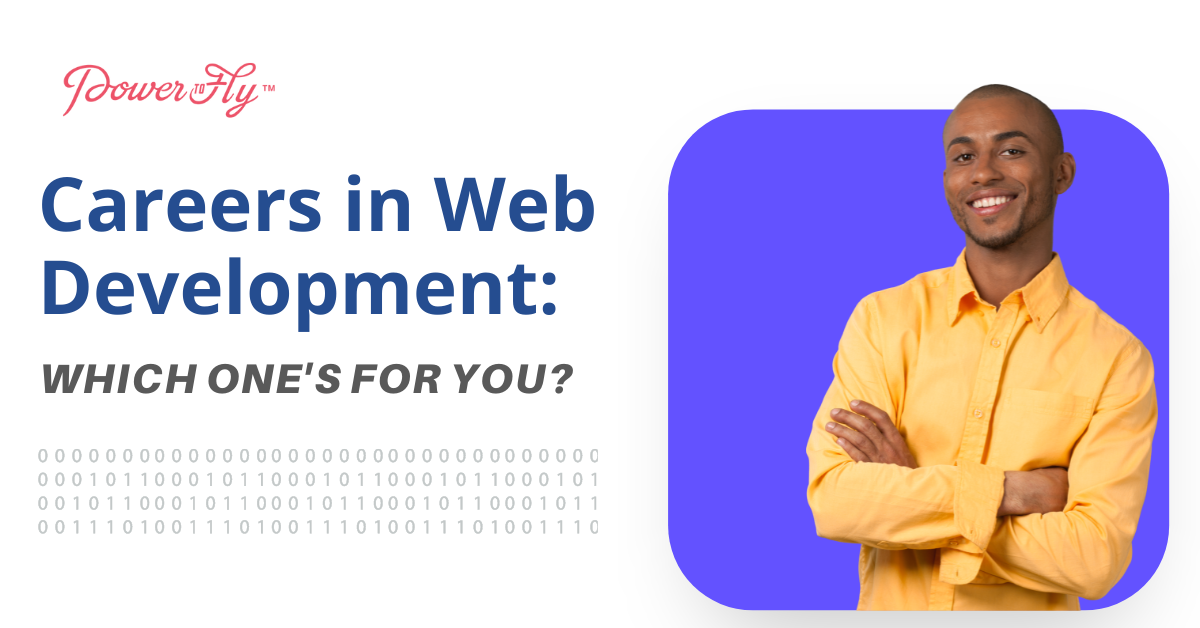 Upskilling and Development
We all have our favorite websites– the ones we frequent, bookmark, and recommend to others. You might even enjoy some website features so much that you've found yourself wondering why they aren't more popular. Or maybe you've experienced times where you were frustrated with a website and wished you could add features or even design your own!
If you've ever found yourself intrigued at the prospect of designing and developing your own websites, then a career as a web developer might be just for you!
As a web developer you would be responsible for coding, designing, optimizing, and maintaining websites. Today, there are over 1.7 billion websites in the world and, in turn, the demand for web developers is on the rise. In order to figure out what kind of web development work best suits you let's start with an introduction to the three main roles in web development that you can choose from.
The Three Types of Web Development Jobs
Front-End Web Development: The Creative Side
Think of front-end development as the décor of a house. The color scheme, furniture, manicured lawns, and overall aesthetic. In terms of a website, front-end development is laser-focused on the appearance of a website and its presentation on different devices. If you're considering a role in front-end development, it's important to learn programming languages such as HTML, CSS, and JavaScript. These three languages go hand-in-hand. HTML allows you to create user interface elements, CSS helps you with stylistic elements, and JavaScript allows you to incorporate online tools and connect your website to back-end functions.
In addition to programming skills, front-end developers need to be detail oriented, creative, willing to keep up with the latest trends in web development, cyber security conscious, and geared toward user-friendly designs. The median salary for a front-end developer can reach well into the $90,000 to $100,000 range.
Back-End Web Development: The Logical Counterpart
While a house can be beautifully decorated, it's incomplete without a solid foundation and efficient infrastructure. Similarly, a well-designed website depends on logical and functional code to power the features of that website. Back-end web development is code-heavy and focused on the specifics of how a website works. If you enjoy the analytical challenge of creating the behind-the-scenes code that powers a website, then back-end development is for you.
Since this role is more code-heavy, it's important that you learn numerous programming languages and understand algorithms and data structures. Some languages that are essential to back-end development are Ruby, Python, SQL, and JavaScript. Back-end developers also ensure that users can successfully retrieve and access data. This requires creating and using APIs (Application Programming Interfaces) which act as messengers that relay data related requests. Additionally, developing the code for the inner workings of a website also requires back-end developers to be conscious of the user interface features designed by front-end developers and to internally mitigate potential security risks. Due to the increased technical aspect of this position, back-end developers normally earn higher salaries than front-end developers. The average median salary for this role is around $118,000 per year.
Full-Stack Web Development: A Little Bit of Everything
A full-stack developer is essentially the Jack (or Jill)-of-all-trades in web development. Full-stack developers need to be knowledgeable about both front-end and back-end roles. This does not necessarily imply that you would need to be an expert in both roles, but you should fully understand the different applications and synergies they each imply. In order to work in this position, you will need to know the programming languages used by front-end and back-end developers. In addition to these languages, full-stack developers also specialize in databases, storage, HTTP, REST, and web architecture.
Full-stack developers are often required to act as liaisons between front-end and back-end developers. Full-stack developers need to be both problem solvers and great communicators. The end goal for a full-stack developer is to ensure that the user's experience is seamless, both on the front-end and on the back-end. In return, you can expect to earn a median salary of $100,000 – $115,000 a year for this role.
Taking the Next Step
Web development is both in-demand and lucrative! All three roles described above contribute to specific aspects of web development and the scope of each one can be customized to the industries and positions you feel best suit you. Regardless of which role you choose, all of them need a foundation in programming.
To gain the programming skills needed in each role, you can enroll in courses or learn independently. Coding bootcamps are a great way to boost your skillset quickly and efficiently.
Click here for some of our highly rated programming bootcamp options! Make sure to check out the discounts available to PowerToFly members.
READ MORE AND DISCUSS
Show less
Loading...