GET EMAIL UPDATES FROM POWERTOFLY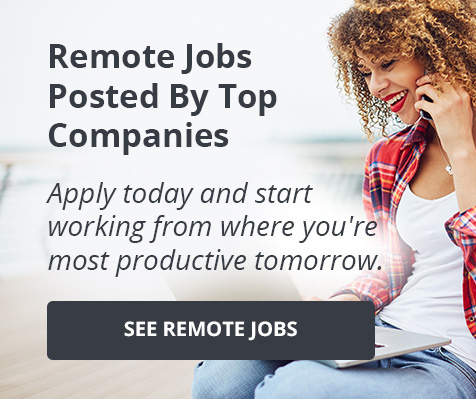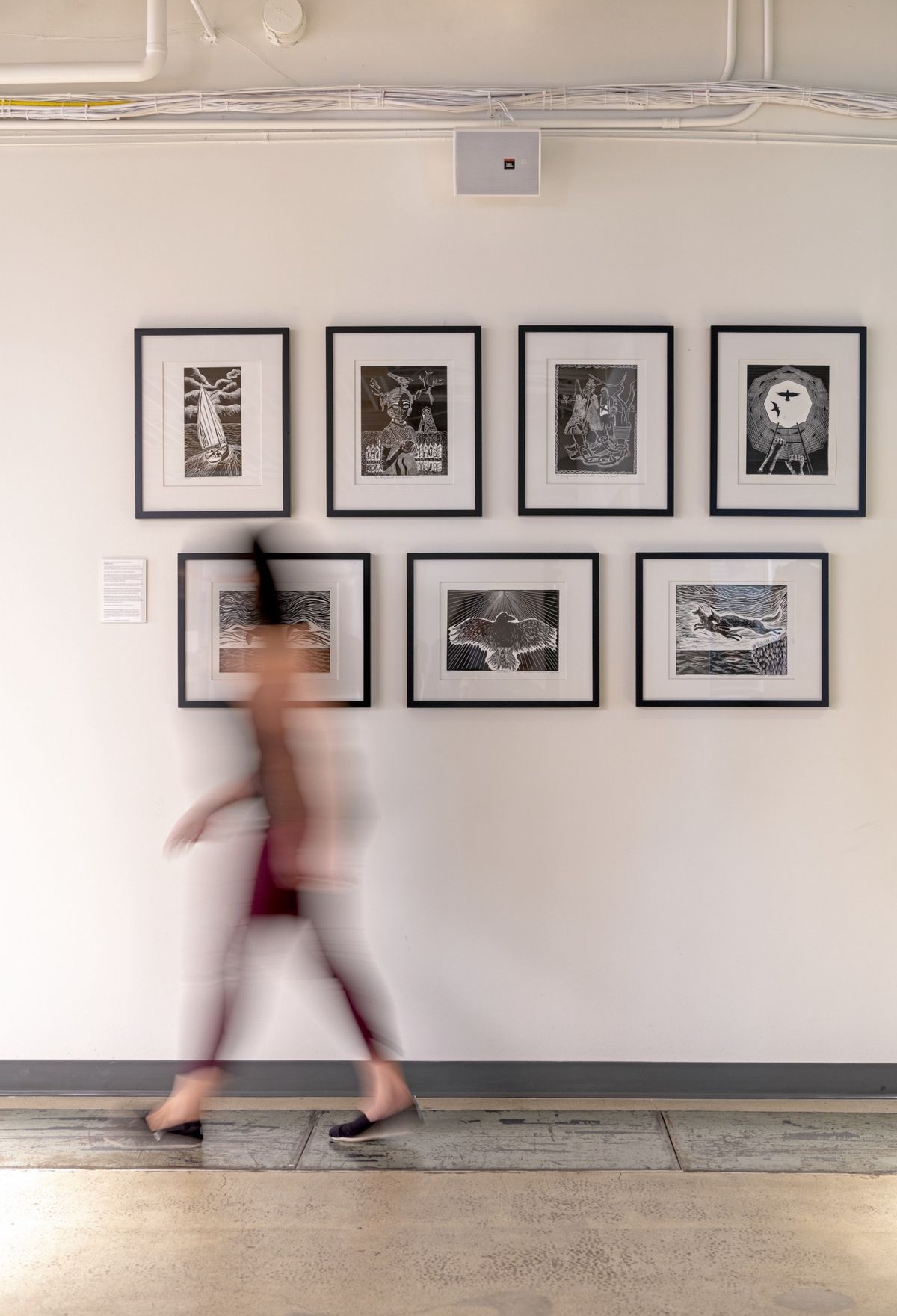 July 26, 2018
Checkr
Diversity Recruiting the Hard Way
How Checkr Is Creating a Diverse and Inclusive Workforce
Below is an article originally written by Arthur Yamamoto, Director of Talent Acquisition at Checkr, and published on June 3, 2018. Go to Checkr's page on PowerToFly to see their open positions and learn more.
Research has shown that the most innovative companies employ diverse workforces. And yet Silicon Valley — widely known as the center of the tech innovation universe — has long been criticized for a lack of diversity. While Checkr's workforce wasn't as homogenous as many other companies in tech, we took a hard look in the mirror and realized we could do better.
At the beginning of 2018, our CEO and Executive team made the bold commitment to become the model for what a modern, diverse company should be. (With our company mission to improve fairness in employment, having an employee base that accurately reflects our client and applicant base is a must). As the recruiting leader tasked with leading the charge, I was torn. Fundamentally, I believe that diverse teams are more successful, and that Checkr will be a better company for it. But as a recruiter, I knew it would be hard, hard work (But anything truly rewarding and worth doing is difficult, right?).
We had numerous discussions with our leadership team about the complexities and difficulties of diversity recruiting, and set expectations around the effect it could have on hiring velocity. Ultimately, we had consensus that to do it right, we would have to do it the hard way.
The requirements
The first, and arguably most important requirement is executive buy-in. We needed to have the agreement that:
This is important.
This is going to be difficult.
You will carry this message to your teams as this will be a company-wide effort.
We won't adjust or give up when we inevitably encounter opposition, roadblocks, or slowdown in hiring velocity.
Thankfully, we started with this buy-in, but made sure to address this and re-address this to ensure everyone's consensus.
The other requirement are more familiar to most. Ensuring the recruiters are bought in and understand the challenges. For example, traditional candidate pools are not diverse, and diverse candidates in these pools are not always easy to identify. Not everyone in a company believes in diversity, and some may voice resistance, so buy-in across the company was key as well. Everyone naturally has unconscious bias that you consciously have to address. And as a company, you have to identify what diverse means to you, as diversity comes in many forms.
The definition
After our People Ops team completed surveys & research, we were comfortable that we had a wide range of employees from different socioeconomic backgrounds, and different sexual orientation. What we were clearly lacking was gender parity and representation in underrepresented minorities.
And then we set ambitious goals to get to 50/50 gender parity and 15% Under-represented Minorities (URM) in our workforce by the end of the year, and even included them in our company's quarterly Objectives and Key Results (OKRs).
The process
We agreed that the key change in our process would be what we call "The Rooney Rule Plus" (RR+). What RR+ means is that before a hiring manager can make an offer to any candidate, that hiring manager has to have interviewed (final stage/onsite) two candidates who fit our defined diverse candidate pools (Women & URMs). We also agreed that there could be no exceptions to this rule for it to be effective.
Part and parcel of the RR+ was the understanding that we would never "force" a hiring manager to hire anyone. The process was built simply to ensure that a hiring manager had to see a diverse slate of candidates before making a decision, and the belief that with that information we would naturally see more offers going to diverse candidates.
In addition, we launched interview training for the entire company on the foundations for behavioral interviewing, well known to help reduce bias. We structured our interview process to ensure the same questions would be asked of every candidate for every role — also foundational in overcoming bias. We even launched a training dedicated to the responsibilities around being a hiring manager, with further reinforcement around the importance of diversity and sourcing for diverse candidates.
From a recruiting standpoint, we opened up new candidate pools by doing everything from targeting new geos (and being open to remote workers) and Historically Black Colleges and Universities (HBCUs), to finding different organizations and professional associations centered around the candidate pools we were after. We partner with companies that focus on blind interviewing like interviewing.io to recruiting platforms centered around women in tech like PowerToFly. We push our hiring managers to be active in the sourcing process, and have even experimented with Boolean strings that filter out the most common male names. We host referral drives dedicated solely to surfacing diverse candidates. We continue to iterate and explore new things as best we can.
The results (thus far)
What we've found thus far is that we've been able to maintain our pace without a huge loss to our hiring velocity. The amazing work done by everyone from hiring managers, interviewers, executives and recruiters has allowed for this. And while we still have a lot of time left in the year, we've had our biggest hiring quarter to date and we're again on pace to surpass that with great diversity hiring numbers YTD! (Look forward to sharing year end results of our work later this year)
And while we still have a long road ahead of us, I'm incredibly proud to work for a company that cares about the right things, and isn't afraid to do it the hard way. (aka the only way)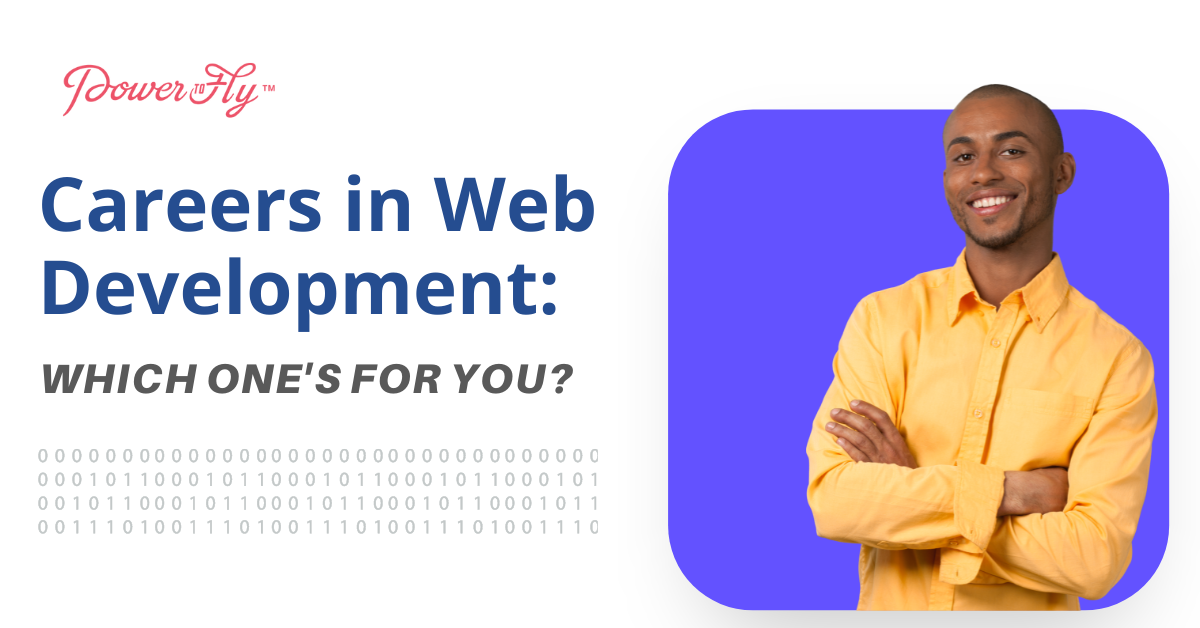 Upskilling and Development
We all have our favorite websites– the ones we frequent, bookmark, and recommend to others. You might even enjoy some website features so much that you've found yourself wondering why they aren't more popular. Or maybe you've experienced times where you were frustrated with a website and wished you could add features or even design your own!
If you've ever found yourself intrigued at the prospect of designing and developing your own websites, then a career as a web developer might be just for you!
As a web developer you would be responsible for coding, designing, optimizing, and maintaining websites. Today, there are over 1.7 billion websites in the world and, in turn, the demand for web developers is on the rise. In order to figure out what kind of web development work best suits you let's start with an introduction to the three main roles in web development that you can choose from.
The Three Types of Web Development Jobs
Front-End Web Development: The Creative Side
Think of front-end development as the décor of a house. The color scheme, furniture, manicured lawns, and overall aesthetic. In terms of a website, front-end development is laser-focused on the appearance of a website and its presentation on different devices. If you're considering a role in front-end development, it's important to learn programming languages such as HTML, CSS, and JavaScript. These three languages go hand-in-hand. HTML allows you to create user interface elements, CSS helps you with stylistic elements, and JavaScript allows you to incorporate online tools and connect your website to back-end functions.
In addition to programming skills, front-end developers need to be detail oriented, creative, willing to keep up with the latest trends in web development, cyber security conscious, and geared toward user-friendly designs. The median salary for a front-end developer can reach well into the $90,000 to $100,000 range.
Back-End Web Development: The Logical Counterpart
While a house can be beautifully decorated, it's incomplete without a solid foundation and efficient infrastructure. Similarly, a well-designed website depends on logical and functional code to power the features of that website. Back-end web development is code-heavy and focused on the specifics of how a website works. If you enjoy the analytical challenge of creating the behind-the-scenes code that powers a website, then back-end development is for you.
Since this role is more code-heavy, it's important that you learn numerous programming languages and understand algorithms and data structures. Some languages that are essential to back-end development are Ruby, Python, SQL, and JavaScript. Back-end developers also ensure that users can successfully retrieve and access data. This requires creating and using APIs (Application Programming Interfaces) which act as messengers that relay data related requests. Additionally, developing the code for the inner workings of a website also requires back-end developers to be conscious of the user interface features designed by front-end developers and to internally mitigate potential security risks. Due to the increased technical aspect of this position, back-end developers normally earn higher salaries than front-end developers. The average median salary for this role is around $118,000 per year.
Full-Stack Web Development: A Little Bit of Everything
A full-stack developer is essentially the Jack (or Jill)-of-all-trades in web development. Full-stack developers need to be knowledgeable about both front-end and back-end roles. This does not necessarily imply that you would need to be an expert in both roles, but you should fully understand the different applications and synergies they each imply. In order to work in this position, you will need to know the programming languages used by front-end and back-end developers. In addition to these languages, full-stack developers also specialize in databases, storage, HTTP, REST, and web architecture.
Full-stack developers are often required to act as liaisons between front-end and back-end developers. Full-stack developers need to be both problem solvers and great communicators. The end goal for a full-stack developer is to ensure that the user's experience is seamless, both on the front-end and on the back-end. In return, you can expect to earn a median salary of $100,000 – $115,000 a year for this role.
Taking the Next Step
Web development is both in-demand and lucrative! All three roles described above contribute to specific aspects of web development and the scope of each one can be customized to the industries and positions you feel best suit you. Regardless of which role you choose, all of them need a foundation in programming.
To gain the programming skills needed in each role, you can enroll in courses or learn independently. Coding bootcamps are a great way to boost your skillset quickly and efficiently.
Click here for some of our highly rated programming bootcamp options! Make sure to check out the discounts available to PowerToFly members.
READ MORE AND DISCUSS
Show less
Loading...