GET EMAIL UPDATES FROM POWERTOFLY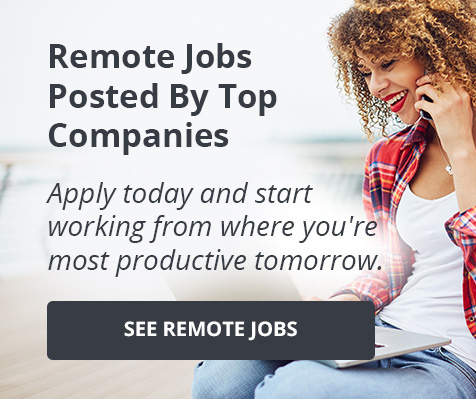 August 08, 2019
Inspiration
9 Employee Benefits New Grads Should Look For
Securing your first job after college can be daunting. So daunting that it's easy to jump on the first offer you receive, without really looking at the benefits package you've been offered.

---
While salary is important, company benefits — especially those you receive right out of college — can have a huge impact on your financial security (both in the short-term and in retirement) and mental well-being.
As you start receiving your first job offers, keep these 9 benefits in mind — you may or may not be able to negotiate an entry-level salary, but benefits like these are also fair game in any negotiation.
1) Performance Bonuses
If you work in a field that has specific performance benchmarks, try to find a company that offers bonuses for high-quality work. These bonuses typically come once a quarter and in some cases, they can add thousands of dollars to your paycheck. Even better, these bonuses may help you succeed more fully in your career by providing you with some much needed motivation.
2) Relocation Bonus/Assistance
When you're starting a new job straight out of college, there's a good chance you'll have to relocate. Moving expenses are no joke — especially when you've got student loan debt and haven't yet seen your first paycheck.
Lots of companies offer relocation bonuses, so if you're being asked to move, be sure to inquire about the support available. Not only can companies help you pay for moving expenses, but some will even provide you with some rent assistance when you first move into your apartment. According to the ARC relocation services company, some may also extend their support by providing cultural and language training, VISA processing, spousal employment assistance and more.
3) Student Loan Assistance/Tuition Reimbursement
It's pretty rare to graduate loan free, and employers appreciate the burden this puts on workers.
With tuition costs skyrocketing, don't underestimate the value of student loan repayment plans and/or tuition reimbursement. The latter is typically applied only to coursework undertaken while you're at the company (not debt incurred from your undergraduate degree), but if you want to pursue another pricey course of study and have the work ethic, it's definitely worthwhile to buckle down and do it on your employer's dime.
4) Half-Day Fridays
A growing number of companies are offering half-day Fridays, sometimes known as summer Fridays. When you're transitioning from going to class just three or four days a week to working full time, a more flexible schedule can help you make a smoother transition to the corporate world.
5) Health Insurance
This isn't always top of mind for young people, but once you get done paying for your first medical appointment out of pocket, or meeting a ridiculously high deductible, you'll know the value of good insurance coverage.
A proper insurance package should include health care, dental, mental health, and life insurance.. Some workplaces offer vision insurance and coverage for wellness exams. Others provide so-called "AD&D" insurance against accidental death and dismemberment, and still others have options for coverage of long-term health care.
Make sure you do your due-diligence on the policies the company offers and understand what you'd be expected to contribute monthly, as well as your deductibles and copay.
6) Retirement Benefits
You may also want to talk about your retirement benefits, which often come in the form of a pension or retirement savings account (make sure that you calculate how this impacts your taxes before you pay a dime to Uncle Sam). Be sure to inquire about any employee-match programs and keep an eye out for additional benefits like profit-sharing and/or equity.
7) Flexible Schedule
If you're one of those people who struggles to wake up in the morning, i.e., a typical recent grad, you might want to seek out a company that offers flex hours. This will make the transition from college to cubicle a bit less abrupt, as you'll be able to maintain control over your time and work during the hours you're most productive.
So be sure to ask how rigid the company's 9-5 expectations are… and while you're at it, it doesn't hurt to ask whether they have a policy regarding home-office days/remote work.
8) Paid Time Off
Going from three-week-long winter breaks and endless summers to just two weeks of vacation a year can feel like a slap in the face.
While two weeks of paid vacation tends to be the norm for new employees, more generous offers and even unlimited PTO are becoming more and more common.
Approaches to time off vary widely between companies, so make sure you find out the policies for paid vs. unpaid time off, as well as sick time and personal days.
9) Parental Leave & Childcare Benefits
Depending on your age and priorities, this may or may not seem like a pressing concern for you… but if you're thinking you want to start a family some day, even in the distant future, then you should make sure the company you work for offers paid parental leave and childcare benefits.
You don't want to find yourself with only a couple weeks off and scrambling to get back to work before you're ready because you need the money. Although paid parental leave isn't mandated in the US, it is becoming more common and more generous. Just because it's not a given doesn't mean you shouldn't consider it when you're assessing the pros and cons of accepting a job offer.
And as one final *bonus* tip, it's worth asking whether your company offers any support when employees buy their first home – although not a super common perk, it's a great one to look out for. (Especially if you're hoping to put down some roots and start a family in the near-ish future.)
----
When negotiating with companies and deciding which job offer to accept, it's important to have a complete understanding of the perks and benefits available in the marketplace. You may or may not care whether your employer offers a good parental leave policy, but you should at least know what the norms are so you can advocate on your behalf and choose an employer that prioritizes the benefits that are most important to you.
It's easy to be taken in by offers of bean bag chairs and popcorn machines, but they won't have nearly the same impact on your future as a good retirement and health insurance plan!
From Your Site Articles
Related Articles Around the Web
Talent
10 Full-Time Roles You Can Do Remotely!
Work-from-home jobs sometimes get a bad reputation: low pay, repetitive work, micromanagement... the list goes on. But if one good thing has come out of the pandemic, it's that it's redefined working from home. Remote work has come a long way, and the opportunities to work from home in 2022 are more promising than ever before.

If you're like me, and freelance, task-oriented remote jobs like article writing, data entry, transcription, or professional survey taking (yep, that exists), aren't your thing - don't worry. There are more full-time remote opportunities than ever before that offer you the freedom to manage your own time, the security of consistent monthly income, the support of a team, and the promise of growth. In fact, we've got over 5,000 on PowerToFly.
So, if you're looking for a remote opportunity in 2022 that will push you to develop professionally, look no further than our list of the 10 best work-from-home jobs. And by best, we mean fun, challenging roles that will help you grow, while making a respectable income.
All the jobs listed have average salaries between 45 and 119k, and have average or higher-than-average growth potential (based off of the U.S. Bureau of Labor Statistics' predictions for growth from 2018 to 2028 and/or LinkedIn's 2020 Emerging Jobs Report).
10 Best Work-From-Home (Remote) Jobs for 2022
Jobs sorted from highest to lowest average salary. (Salary data taken from ZipRecruiter, Glassdoor, LinkedIn, and/or the U.S. BLS depending on availability and specificity to remote roles.)
-----

Interested in one of the roles above? Check out these resources for landing your dream remote job and get ready to reap the full benefits of remote work in 2022— doing what you like, where you like. Good luck!
[A version of this article was originally published on Dec. 19, 2018]

READ MORE AND DISCUSS
Show less
Loading...