GET EMAIL UPDATES FROM POWERTOFLY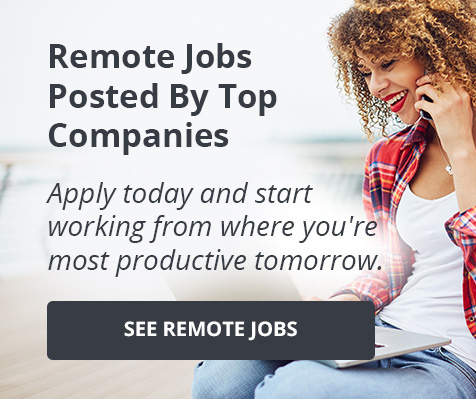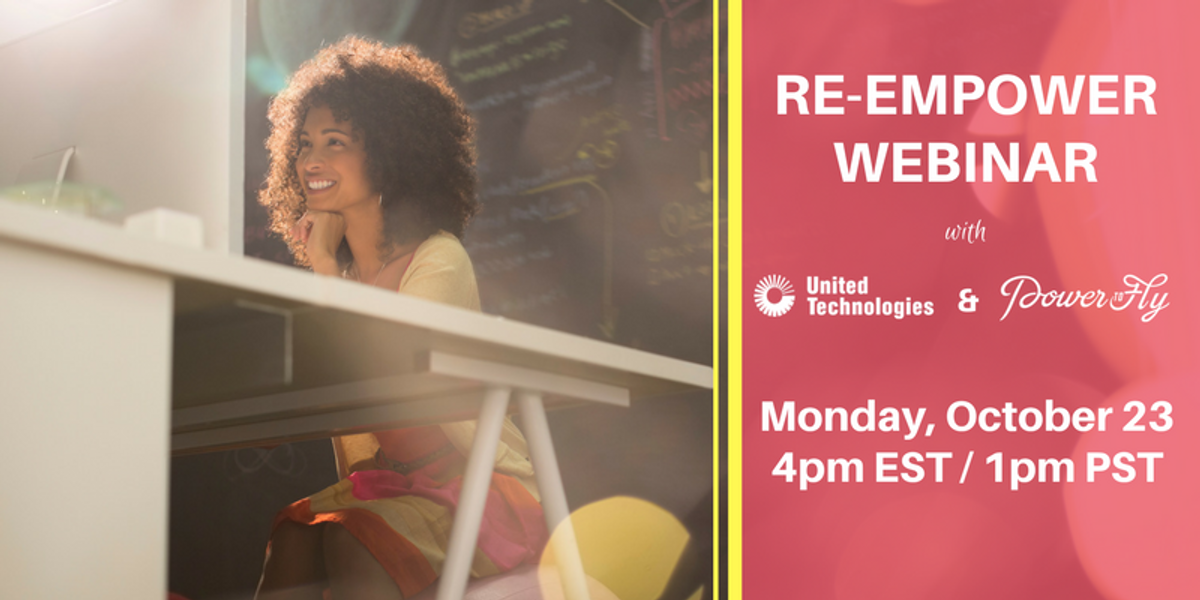 October 13, 2017
United Technologies
Exclusive RE-EMPOWER Webinar on United Technologies' Return to Work Program
Are you looking to return to work after a career break? If so, the team at PowerToFly would like to invite you and a select group of engineers to an exclusive webinar to learn more about United Technologies exciting and innovative Re-Empower Program.
Experienced professionals sometimes take a career break for a variety of personal and professional reasons. Returning to work after an absence of two or more years can seem daunting. To help with this transition, United Technologies' Re-Empower Program is designed specifically to help you bring your knowledge, experience and creativity back to the workforce. We see your potential and want to help you to continue your professional journey.
To qualify for the Re-Empower Program, candidates should:
Be on a voluntary career break of two or more years
Have more than five years of professional work experience
Have an interest in returning to a full-time position
Have strong problem-solving and analytical skills
For engineering roles, an engineering-related degree is required.
Find out how to apply for one of the many positions United Technologies has across the country. Along with a behind-the-scenes look at some of the many products United Technologiesis responsible for, the United Technologies team will leave time to answer questions about their culture, the workload and a full introduction into United Technologies' new Re-Empower program.
Speakers include:
Dr. J. Michael McQuade - SVP, Science & Technology, United Technologies (United Technologies Re-Empower Program Executive Sponsor)
Mary Lombardo - VP Innovation and Research, United Technologies Climate, Controls, and Security
Bridget Sheriff, Executive Director, Engineering, United Technologies Aerospace
Milena Berry - CEO, Co-founder & mom of four, PowerToFly (moderator)
This event is invite only; contact our team through the event registration page to request access.
Unstoppable Domains
💎 Partnerships in remote environments is one of the most important aspects to construct in a company. Watch the video to the end to get good tips on how to do it successfully.
📼Wondering how to create partnerships in remote environments? Play this video to get three top tips that will help you to achieve it. You'll hear from Olga Shvets, HR Business Partner, and Viktoriia Litvinchuk, People Team Operations at Unstoppable Domains, who will explain the essentials of this process.
📼How to build partnerships in remote environments? Tip #1: Communicate Effectively. Communication is the key to enabling your remote team to be successful. Choose the channel that works best. For this, chat with your employees and see what they use to communicate, that's how you find the best solution. Also, make sure your team is on board with your internal tools and they know what, how, and where they need to use them.
📼A requisite for building partnerships in remote environments is Tip #2: Show appreciation. Appreciation is shown through your actions. Let your employees know that you value everything they do for the company. Create a special gratitude channel where everyone can share their appreciation for their colleagues for some contribution. Celebrate some wins, promotions, and everything that is important for the company. If you appreciate the employees, employees do the same for the company.
Create Partnerships In Remote Environments Using Trust - Tip #3: Give Honest Feedback
Use engagement surveys! They are a quick and effective way to receive honest feedback from your team and you can see what's working well and what needs to be improved. Your main priority is to create spaces where managers and employees can share honest, relevant feedback.
📨 Are you interested in joining Unstoppable Domains? They have open positions! To learn more, click here.
Get to Know Olga Shvets
If you are interested in a career at Unstoppable Domains, you can connect with Olga on LinkedIn. Don't forget to mention this video!
More About Unstoppable Domains
Unstoppable Domains is bringing user-controlled identity to 3 billion+ internet users by issuing domain names on the blockchain. These domains allow users to replace cryptocurrency addresses with human-readable names, host decentralized websites, and much more.
By selling these domains direct to consumers for a one-time fee, the company is making a product that will change cryptocurrency and shape the future of the decentralized web by providing users control over their identity and data.
READ MORE AND DISCUSS
Show less
Loading...