GET EMAIL UPDATES FROM POWERTOFLY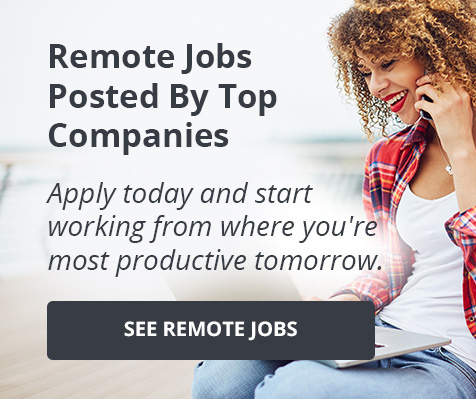 February 18, 2019
Expedia Group
Insights from a Senior Data Science Manager at Expedia Group
From Using Data to Help People Travel Better to How a Career At Expedia Group Can Help You Find Your Passion
If you're not entirely sure what a career in data science entails, you're not alone. It's a relatively new term, and a lot can fall under the umbrella of data science. To understand what data science is, why it's important, and what kinds of candidates are well suited to the field, we sat down with Senior Data Science Manager at Expedia Group, Soma Bhattacharya, PhD.

---
Soma encourages anyone who enjoys intellectual exploration to take the plunge: "If solving for real-world problems using the power of big data and scientific methodology excites you, then I'd encourage you to jump in and start snorkeling into this ocean… you never know what you might discover."
Read on to learn more about data science, Soma's journey into the field, and why she loves applying her knowledge as a data scientist at Expedia Group. Plus, we got her tips for how anyone (even those without a PhD) can start a career as a data scientist.
So, first off, what is data science?
"Data science is just an industry coined term which really implies using big data and statistics, which was traditionally only utilized in academia," which is where Soma got her start, completing her doctorate in economics.
Now that big businesses have finally caught on to leveraging big data, there's a pressing need for qualified data scientists. That's how, in part, Soma made the leap from research (and over two dozen peer-reviewed papers) to business.
Although some people might initially see this leap as odd, Soma's background in economics gave her a strong foundation in statistical modeling, which is what she's used to solve problems as a health policy researcher, and now as a data scientist at Expedia Group. In her words, "The only thing that changed when I shifted gears from academia to health policy to industry, was the kind of questions I'm solving for."
What kinds of questions is data science answering at Expedia Group?
At Expedia Group, the kinds of questions Soma's answering help provide a better experience to travelers across the world, and that's an Expedia Group foundation that Soma believes in wholeheartedly - bringing the world closer.
Soma's data science team is involved in building chatbots so customers can self-serve for all their service needs, but data science at Expedia Group goes well beyond that. There are multiple teams dedicated to pushing the travel industry forward, leveraging the full capabilities of Artificial Intelligence and Data Science to help customers make the most of their travels.
For Soma, the key is, "helping the customer search effectively… search for what they really are looking for." Because many customers don't know where to begin when planning their travels, data science can help them find what's actually relevant to them, and plan the trip of their dreams, even if they weren't entirely sure what they were looking for.
What's life like at Expedia Group as a woman and a mother?
In Soma's experience, the idea of bringing the world closer doesn't just apply to Expedia Group's approach to customers, but to employees as well. In the same way the company helps introduce travelers to the rich diversity of culture, food, thought, and people that the world has to offer, it brings employees from diverse backgrounds together to, "celebrate and learn [from one another]."
Whether it's training programs for junior women led by female leaders at the company, mentoring programs, or gathering together as a company to celebrate holidays from all over the world (most recently Chinese New Year), Soma feels like Expedia Group goes the extra mile to be an inclusive place to work.
As a mother of two young kids, this has been particularly instrumental in ensuring she can adjust her schedule in order to meet all of her responsibilities as a mother, while still being able to, "utilize my skill sets that I had worked so hard to build to make some meaningful contributions in this space."
Can you pursue data science at Expedia Group even if your background isn't in statistics?
If you think you might like to take the plunge into data science, but you don't have a PhD in economics like Soma, don't worry. When we asked her if Expedia Group offered any paths for folks who want to career pivot, her answer was a resounding, "We highly encourage that."
Expedia Group has early career opportunities starting with internships and training programs for students, and many of these same programs are open to Expedia Group employees on other teams who are interested in trying something new. Soma even leads data science workshops for Expedia employees who are interested in learning more about the field.
Soma also prioritizes training, external and internal, for her team members because in a rapidly changing field like data science, "we need to keep up to date with all the skill sets."
Summing it up: Who can excel at Expedia Group?
As Soma puts it, "At Expedia Group we always have a thirst for great talent. We like to give everybody an opportunity to try out their talents…We believe in the old adage, 'If you judge a fish by its ability to climb a tree, it will live its whole life believing that it is stupid.' We believe that everybody has great talents, and it's just finding that right path. What motivates you. What you're passionate about. Where you know you can contribute."
If this sounds like a place you'd like to work, then check out their open roles on PowerToFly - Soma's team is growing! You can see the rest of their amazing benefits and learn more about their culture here.
Talent
10 Full-Time Roles You Can Do Remotely! [Updated Sept 2021]
[This article was updated September 20, 2021]
Work-from-home jobs sometimes get a bad reputation: low pay, repetitive work, micromanagement... the list goes on. But if one good thing has come out of 2020, it's that it's redefined working from home. Remote work has come a long way, and the opportunities to work from home in 2021 are more promising than ever before.
If you're like me, and freelance, task-oriented remote jobs like article writing, data entry, transcription, or professional survey taking (yep, that exists), aren't your thing - don't worry. There are more full-time remote opportunities than ever before that offer you the freedom to manage your own time, the security of consistent monthly income, the support of a team, and the promise of growth. In fact, we've got close to 5,000 on PowerToFly.
So, if you're looking for a remote opportunity in 2021 that will push you to develop professionally, look no further than our list of the 10 best work-from-home jobs. And by best, we mean fun, challenging roles that will help you grow, while making a respectable income.
All the jobs listed have average salaries between 45 and 119k, and have average or higher-than-average growth potential (based off of the U.S. Bureau of Labor Statistics' predictions for growth from 2018 to 2028 and/or LinkedIn's 2020 Emerging Jobs Report).
10 Best Work-From-Home (Remote) Jobs for 2021
Jobs sorted from highest to lowest average salary. (Salary data taken from ZipRecruiter, Glassdoor, LinkedIn, and/or the U.S. BLS depending on availability and specificity to remote roles.)
-----

Interested in one of the roles above? Check out these resources for landing your dream remote job and get ready to reap the full benefits of remote work in 2021 - doing what you like, where you like. Good luck!
[A version of this article was originally published on Dec. 19, 2018]

READ MORE AND DISCUSS
Show less
Loading...