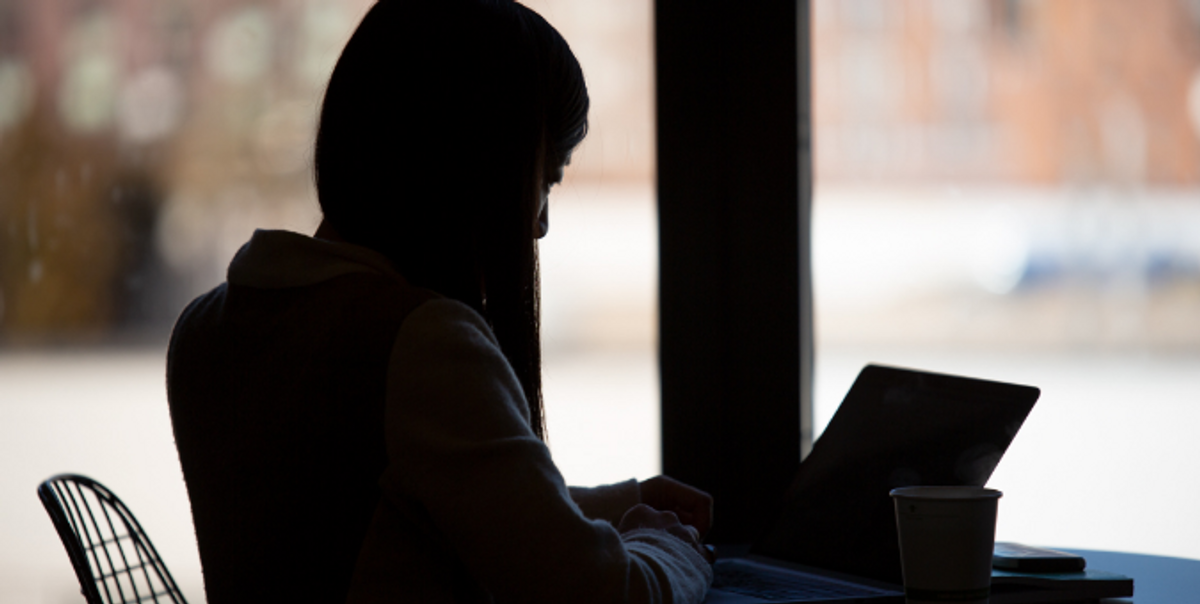 Meta
Below is an article originally written by Facebook, a PowerToFly Partner. Go to Facebook's page on PowerToFly to see their open positions and learn more.
For critical hiring needs, it's not a question of whether you can still effectively interview candidates during the coronavirus pandemic—it's a matter of how. Adapting the Facebook company's hiring and onboarding processes to the new realities of shelter-in-place requires a collaborative effort across its recruiting team, interviewers, and business partners as it shifts thousands of interviews into virtual formats. For Andrew C., recruiting manager, and Zef R., software engineer, this new normal required them to pivot quickly and innovate. Andrew says, "We may be working from home, but that isn't affecting our hiring motivation or our processes, particularly for engineering and product roles. A lot of our interviews can take hours. Interviewing virtually from your home for that length of time is one of those big changes that affects all kinds of things, from internet bandwidth to ensuring you have a quiet place in your house away from kids or pets.""This is a new world for all of us. We're all working remotely, so we naturally have empathy for candidates who are interviewing remotely too," Andrew adds. "We try to translate that into the care we're showing candidates throughout their interactions with our team."
Implementing new strategies for bringing Facebook's culture to life
Helping candidates feel comfortable enough to be their authentic selves requires a level of thoughtfulness and care that Facebook works hard to cultivate. But during the stress and uncertainty of a pandemic, it becomes even more essential. "When candidates interview in-person, we have someone on-site who greets them, sets expectations, and makes sure they have what they need for their interviews. For interviews that we've moved to video, we now have someone from our hiring or recruiting team greet them virtually before the interviews start, so the candidate can work out technical kinks and ask any final questions about the process. It's an important opportunity for us to make sure the candidate feels prepared and at ease before the actual interviews start," says Andrew."We encourage our interviewers to check in regularly as well," Zef adds. "Simple things like asking candidates if they need a quick break go a long way, especially when they've been in back-to-back interviews for hours."By walking through the office and seeing the environment up close, candidates get a feel for Facebook's culture when they're interviewing on-site. Bringing this culture to life in a virtual interview requires a more innovative approach. "We share advice from employees and videos that help show what life is like in that office or city, and even virtual tours," Andrew says.Facebook product team members have also accelerated the launch of a candidate portal. The new tool gives candidates information about what to expect during their interviews, links to prep materials, their schedule, and all the logistical details on using video conferencing software. Also included in the portal is a feature where candidates can send thank you notes to interviewers."For interviews that we've moved to video, we now have someone from our hiring or recruiting team greet them virtually before the interviews start, so the candidate can work out technical kinks and ask any final questions about the process."


Enabling candidates to shine during technical interviews
"We've had to explore new options for interviewing candidates for roles that are technical in nature or in design," Andrew says. "During in-person interviews, candidates are typically asked to draw their process on a whiteboard or paper. Now, we don't dictate a specific tool candidates have to use; they have options. Google Drawings is one, or they can use the whiteboard tool through the video conferencing service we use. If they have a specific tool they are already familiar with, they can screen share it to the interviewer. If they feel more comfortable drawing diagrams manually, we're offering reimbursement funds for a physical whiteboard they can use."Showing your thought process is key for all of the interviews, but especially the product architecture and system design. "One of the things I've been focusing on with candidates is to help them understand it's not the specific tool they use that makes them successful in the interview. The tool is simply a way to organize ideas. The questions we discuss in these interviews are very open-ended, and don't have a single correct answer. What's most important—virtual or not—is how they talk about their ideas, think about different options, and how they problem-solve along the way," Zef says."We don't dictate a specific tool candidates have to use; they have options."


A new way to onboard
Once candidates are hired and start, they'll experience an onboarding process that's entirely online. New hires receive their equipment in the mail. Facebook's New Hire Orientation program is now virtual. And all functional training programs, like Bootcamp and Design Camp, have moved to virtual models as well."We are fortunate to have strong internal collaboration tools such as Workplace, Portal, and Workplace Chat to assist us in working virtually. Through Workplace, we can bring new team members together to build community, and through Facebook Live we can have group discussions and Q&As," Andrew says. "Along the way, managers and teams are being armed with updated guidance based on what we find is working well and what isn't working.""What's most important—virtual or not—is how they talk about their ideas, think about different options, and how they problem-solve along the way."


Top four tips for interviewing virtually at the Facebook company
We asked Zef and Andrew to share their top four tips for candidates interviewing virtually. Here's what they recommend.
Review materials in advance: Facebook recruiters send a lot of helpful prep materials that are customized to the role and will help you prepare. For coding interviews, we now have coding prep in the candidate portal that allows you to do practice problems in advance of the interview.
Prep your tech: Check to make sure you have a stable internet connection and that the video conferencing links Facebook's team sends you are set-up and working properly. Additionally, be sure to test out your tools, whether it's a whiteboard, Google Drawings or something you're planning to screen share. If you're going to be having a coding interview, spend a few minutes testing out coderpad to get a feel for how it works. We generally don't have a preference for coding language, use whichever one you're most comfortable with.
Gather examples: You'll have at least one interview, but sometimes up to three or four, that will focus on discussing your past experiences. Having an example of a large project you recently worked on, a time you had a challenge, or a critical piece of feedback you've received are all good questions to think about before your interview day.
Be yourself: We're all adjusting to this new normal and we place tremendous value on authenticity at Facebook.
"This is a new world for all of us. We're all working remotely, so we naturally have empathy for people who are interviewing remotely too."
Stay Connected!
ARTICLE PUBLISHED ON Apr 30, 2020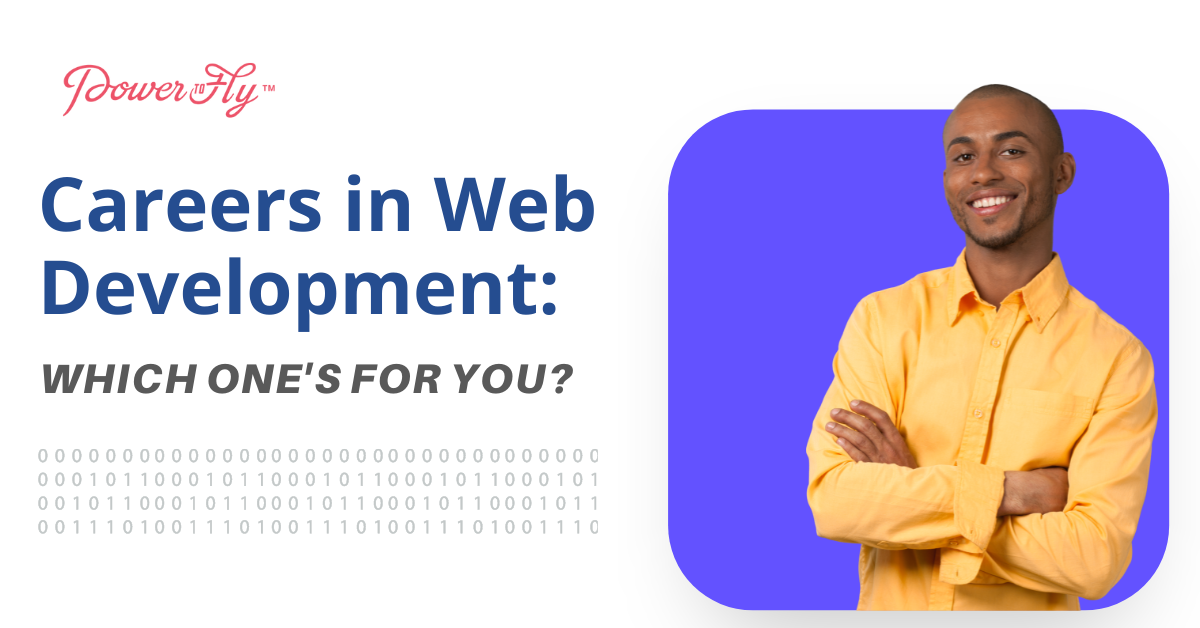 Upskilling and Development
We all have our favorite websites– the ones we frequent, bookmark, and recommend to others. You might even enjoy some website features so much that you've found yourself wondering why they aren't more popular. Or maybe you've experienced times where you were frustrated with a website and wished you could add features or even design your own!
If you've ever found yourself intrigued at the prospect of designing and developing your own websites, then a career as a web developer might be just for you!
As a web developer you would be responsible for coding, designing, optimizing, and maintaining websites. Today, there are over 1.7 billion websites in the world and, in turn, the demand for web developers is on the rise. In order to figure out what kind of web development work best suits you let's start with an introduction to the three main roles in web development that you can choose from.
The Three Types of Web Development Jobs
Front-End Web Development: The Creative Side
Think of front-end development as the décor of a house. The color scheme, furniture, manicured lawns, and overall aesthetic. In terms of a website, front-end development is laser-focused on the appearance of a website and its presentation on different devices. If you're considering a role in front-end development, it's important to learn programming languages such as HTML, CSS, and JavaScript. These three languages go hand-in-hand. HTML allows you to create user interface elements, CSS helps you with stylistic elements, and JavaScript allows you to incorporate online tools and connect your website to back-end functions.
In addition to programming skills, front-end developers need to be detail oriented, creative, willing to keep up with the latest trends in web development, cyber security conscious, and geared toward user-friendly designs. The median salary for a front-end developer can reach well into the $90,000 to $100,000 range.
Back-End Web Development: The Logical Counterpart
While a house can be beautifully decorated, it's incomplete without a solid foundation and efficient infrastructure. Similarly, a well-designed website depends on logical and functional code to power the features of that website. Back-end web development is code-heavy and focused on the specifics of how a website works. If you enjoy the analytical challenge of creating the behind-the-scenes code that powers a website, then back-end development is for you.
Since this role is more code-heavy, it's important that you learn numerous programming languages and understand algorithms and data structures. Some languages that are essential to back-end development are Ruby, Python, SQL, and JavaScript. Back-end developers also ensure that users can successfully retrieve and access data. This requires creating and using APIs (Application Programming Interfaces) which act as messengers that relay data related requests. Additionally, developing the code for the inner workings of a website also requires back-end developers to be conscious of the user interface features designed by front-end developers and to internally mitigate potential security risks. Due to the increased technical aspect of this position, back-end developers normally earn higher salaries than front-end developers. The average median salary for this role is around $118,000 per year.
Full-Stack Web Development: A Little Bit of Everything
A full-stack developer is essentially the Jack (or Jill)-of-all-trades in web development. Full-stack developers need to be knowledgeable about both front-end and back-end roles. This does not necessarily imply that you would need to be an expert in both roles, but you should fully understand the different applications and synergies they each imply. In order to work in this position, you will need to know the programming languages used by front-end and back-end developers. In addition to these languages, full-stack developers also specialize in databases, storage, HTTP, REST, and web architecture.
Full-stack developers are often required to act as liaisons between front-end and back-end developers. Full-stack developers need to be both problem solvers and great communicators. The end goal for a full-stack developer is to ensure that the user's experience is seamless, both on the front-end and on the back-end. In return, you can expect to earn a median salary of $100,000 – $115,000 a year for this role.
Taking the Next Step
Web development is both in-demand and lucrative! All three roles described above contribute to specific aspects of web development and the scope of each one can be customized to the industries and positions you feel best suit you. Regardless of which role you choose, all of them need a foundation in programming.
To gain the programming skills needed in each role, you can enroll in courses or learn independently. Coding bootcamps are a great way to boost your skillset quickly and efficiently.
Click here for some of our highly rated programming bootcamp options! Make sure to check out the discounts available to PowerToFly members.
READ MORE AND DISCUSS
Show less
Loading...