GET EMAIL UPDATES FROM POWERTOFLY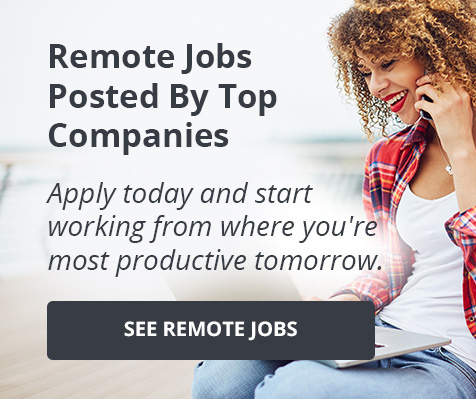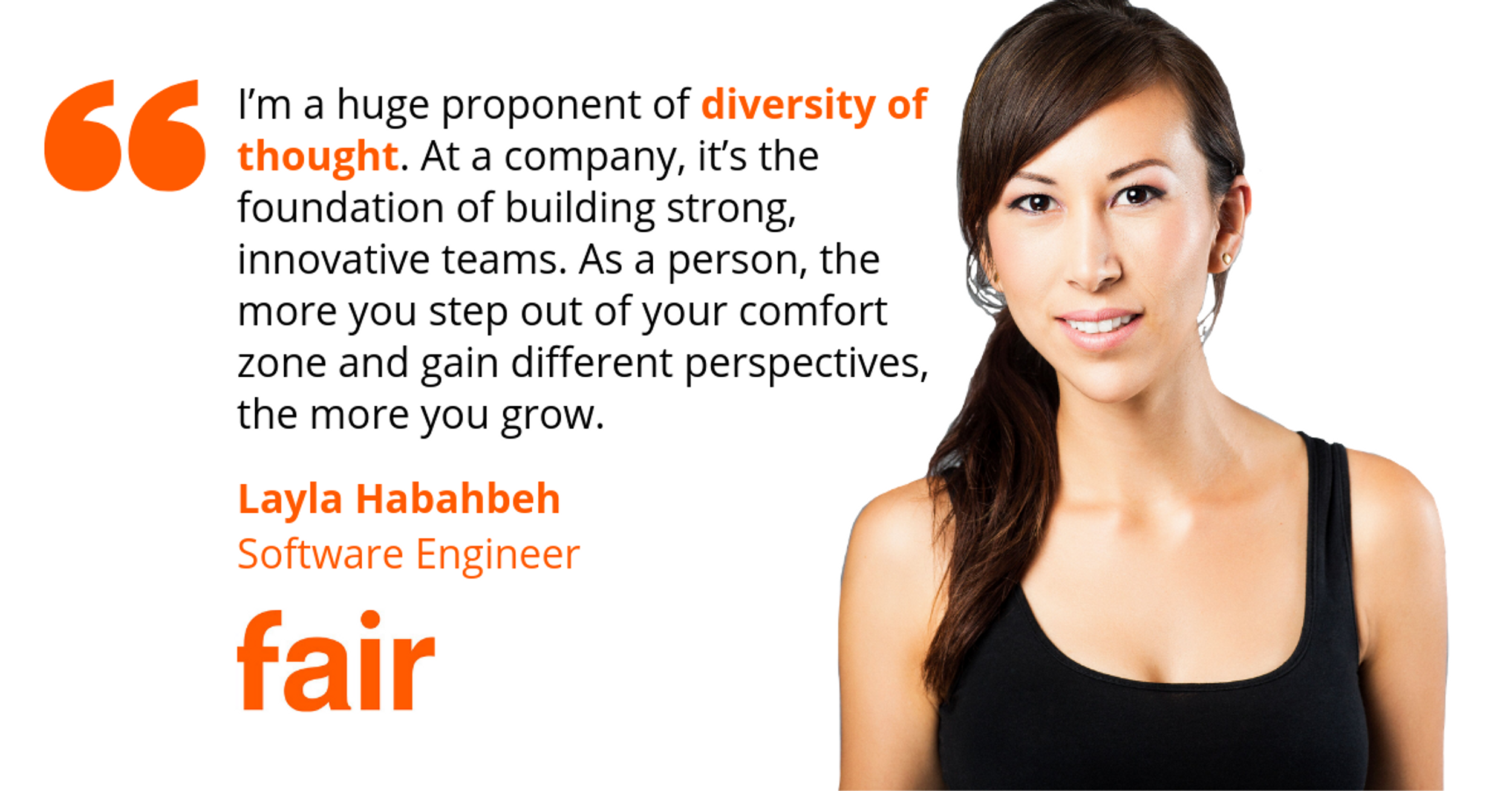 July 03, 2019
Fair
Fair's Work Culture Lives Up to Its Name
If you've ever bought a car, you know how stressful the experience can be – not least of all because of the fear that you'll be ripped off by a salesperson.
Automotive fintech company Fair is striving to put an end to all of that by allowing you to shop, get approved, and pay for your next car – all on your phone.
But Fair aims to do more than just bring fairness to the car-buying experience: they want to treat their employees fairly as well. Actually, more than fairly.
---
In their words: "The way we see it, better to be more than fair than not to live up to our name."
We sat down with software engineer Layla Habahbeh to learn more about Fair's more-than-fair work culture and open roles.
Layla is a software engineer with a non-traditional background. A tech activist who wants to use her skills to help remedy social issues, she's found room to do so at Fair.
Read on to learn about her path into tech and her experience at Fair – from lunches by the Santa Monica Pier to evenings bowling with her colleagues. And be sure to check out Fair's open roles here.
What do you do at Fair?
I'm a backend software engineer. I'm part of a pretty big team of engineers that are rapidly building the infrastructure because the business is expanding so aggressively. Right now I'm focusing on streamlining some of the accounts logic for a couple million user accounts.
Where are you based? And how does that affect your workflow?
Our office is by the beach in Santa Monica, California – actually only a block away from the pier. It's nice to be so close to the water to be able to unplug and get some fresh air on my breaks.
What makes you proud to work at Fair?
Fair is a really exciting place to work and I absolutely love our product. Working here means working on something that people will look back on and say "how was this not already a thing?" – so that's cool to me.
I often think of how difficult it was to get around before Uber was around. - I would go out for drinks and wouldn't have a reliable way to get home.
Fair is changing how people think about getting a car. Most people don't like going to the dealership, and they prefer an easier way of getting a car without all the hassle – without having to go into debt or doing a bunch of research and not knowing whether you're getting a good deal or not. This option has really revolutionized the way people live their lives.
Specifically for my job, I'm passionate about learning new things and building innovative products, so focusing on that and collaborating with my team are the best parts of my day.
Fair has some of the smartest people I've ever met in the industry, and some of them have become my lifelong friends and mentors. That's what makes me excited about coming to work everyday: working with them and building something that will make a difference in people's lives.
How does it feel to have other women engineers on the team?
It's great to have other women on my team. It means there's a better chance that my voice will be heard, my ideas will be noticed, and it means I have more allies. So it really makes a difference for me day to day. I'm glad I've found that support at Fair. I love the idea of taking people from diverse backgrounds and experiences and bringing them together. That's the best way to have a team that can change things.
Why did you decide to become an engineer?
For as long as I can remember, I knew I wanted to do something where I was helping and impacting people. I decided to get a degree in Psychology, followed by a Masters in Human Development. The goal was to help improve people's quality of life. I did that for many years and had a realization that technology could be used as a catalyst to help reach a wider audience.
I was always interested in tech – I was even in the robotics club in high school. It wasn't until I was out in the world and working that I got the spark! So I went back to school for a Masters in Computer Science and just loved it!
Engineering is an amazing creative outlet and that's something I was really surprised by! I enjoy dreaming up an idea, taking a concept from ideation to reality, and coming up with elegant solutions to solve problems along the way.
What do you recommend people look for when they're applying to software engineering roles?
One thing to look for is the company's size. Typically the smaller it is, the more of an opportunity you'll have to make a bigger impact and have ownership over things you're working on. When you work for a bigger company, you have more resources in terms of mentorship and knowledge as well as lifestyle perks; some companies offer gym memberships and lunch catering, for example.
Even though my title has been the same, my role as a Software Engineer has been vastly different from company to company. I've worked at some places where I was able to pitch an idea and say "hey, this thing is broken, we can make it better by doing this", and then getting the approval to make it and getting to architect the whole thing, test it myself, and send it out to production.
At other places, the majority of my time was spent handling pre-written tickets that someone else higher up on the totem would spell out for me. In that case, I was a very small piece of a much larger puzzle.
What do you look for when you're interviewing at a company?
The number one thing I look for now is how diverse that team is – as well as the organization. Are there women in senior and executive level positions? Because a lot of companies will say they care about diversity, but if you look at the makeup of the organization, you'll see that isn't the reality.
An interview is a two-way thing. So try to figure out what an organization's like and if it's a good fit for where you are right now in your life.
I know you care about using tech to address social issues. What's something that you would love to build?
I'd love to do something to tackle resource allocation. So many problems in this world are because we have all the resources available, but they're just not as distributed as optimally as they could or should be, so some people go hungry or others can't get a decent education just because they don't have access to those resources. Technology is such a powerful tool that can help solve that problem.
Since you like to build things, what's one of the coolest things you've built in your career?
I built an Alphabet Wall inspired by the Netflix Series, Stranger Things.
I wanted to recreate the Christmas lights scene from Stranger Things where Winona Ryder received communication from the Upside Down through lights that she strung up on her living room wall, alongside the alphabet that she painted. I recruited a team of four friends and with the help of a Raspberry Pi, individually addressable LED lights, Twilio API, & the Neopixels library, users were able to text the "Demogorgon" a message, and it would display it letter by letter on the alphabet wall.
Ok, back to business. What does your day-to-day look like at Fair? How do you maintain balance?
Fair makes it pretty easy to find balance. Honestly, it's the first company I've worked for that makes sure you're super comfortable so that you can focus on your job.
There's a fully stocked kitchen, so on a typical day, I'll pick up a snack and then catch up on emails and messages. Then I sit down and outline what I'm doing for the day. Much of my day is collaborating with other engineers and getting context from other teams to make sure I understand what I'm working on.
It's ideal because I have people here that I get to bounce ideas off of and get feedback from. We get catered lunches, so during lunch time I like to sit outside, catch up with my coworkers, and get some vitamin D. And, like I said, we're right by the pier, so it's nice outside all the time, which is perfect. I like to take a 15 to 20-minute walk in the afternoon to break up my day and refocus.
There's also a lot of social activities available to participate in. Right now, for instance, I'm in a bowling league. We get to compete with some of the other companies in Santa Monica for bragging rights. It's really fun!
Bowling? Are you all undefeated?
We are currently tied for second place in the league and on track to be in the playoffs.
Who is someone you admire and respect a lot?
Ada Lovelace.
I'm a huge proponent of diversity of thought. At a company, it's the foundation of building strong, innovative teams. As a person, the more you step out of your comfort zone and gain different perspectives, the more you grow. Ada Lovelace, often referred to as the first programmer, spent her life bringing together the fields of arts and sciences – she called it "poetical science." She dreamt up the most interesting things, from a steam-powered flying machine in the shape of a horse to a computation machine that could produce music. This was unheard of in her time, but she was a visionary who saw past the number-crunching capabilities of computational machines and realized their creative potential as being tools to create art.
From Your Site Articles
Related Articles Around the Web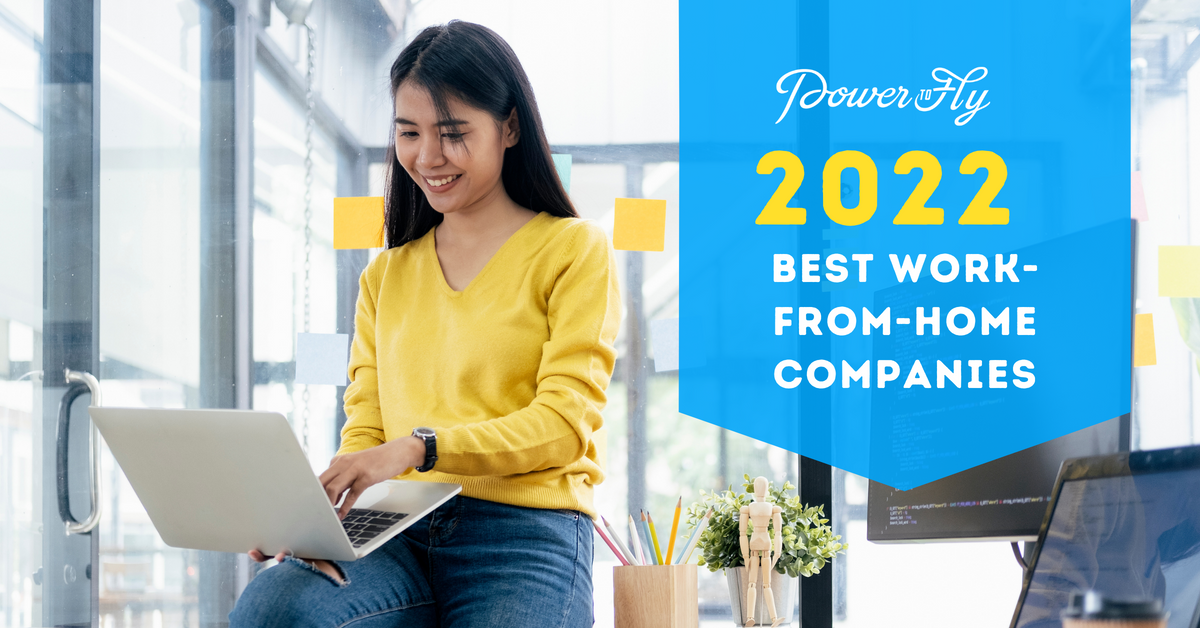 Featured Post
Every year, PowerToFly creates a list of the best work-from-home companies. Now that over half of the U.S. workforce is remote, compiling that list was a bit more challenging.
This year, we prioritized selecting companies that are remote-friendly—meaning they have both remote and in-person roles—but they have made long-term commitments to hiring and supporting employees who choose to work from home; and we think they have the perks, values, and organizational framework to allow all employees to flourish in their careers, regardless of location.
Keep reading to see our top 15 work-from-home companies for 2022, along with a description of what they do, why we like them, and who they're looking for.
PowerToFly's Best Work-From-Home Companies 2022:
Don't see what you're looking for? Check out a fill list of 5,000+ open remote roles here!
READ MORE AND DISCUSS
Show less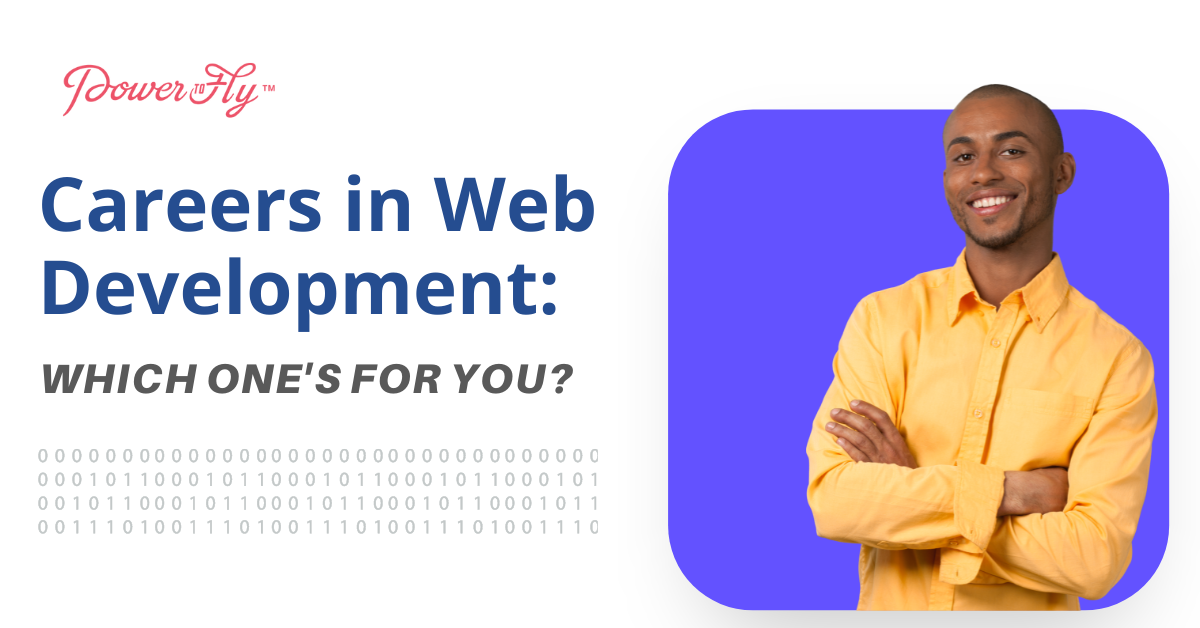 Upskilling and Development
We all have our favorite websites– the ones we frequent, bookmark, and recommend to others. You might even enjoy some website features so much that you've found yourself wondering why they aren't more popular. Or maybe you've experienced times where you were frustrated with a website and wished you could add features or even design your own!
If you've ever found yourself intrigued at the prospect of designing and developing your own websites, then a career as a web developer might be just for you!
As a web developer you would be responsible for coding, designing, optimizing, and maintaining websites. Today, there are over 1.7 billion websites in the world and, in turn, the demand for web developers is on the rise. In order to figure out what kind of web development work best suits you let's start with an introduction to the three main roles in web development that you can choose from.
The Three Types of Web Development Jobs
Front-End Web Development: The Creative Side
Think of front-end development as the décor of a house. The color scheme, furniture, manicured lawns, and overall aesthetic. In terms of a website, front-end development is laser-focused on the appearance of a website and its presentation on different devices. If you're considering a role in front-end development, it's important to learn programming languages such as HTML, CSS, and JavaScript. These three languages go hand-in-hand. HTML allows you to create user interface elements, CSS helps you with stylistic elements, and JavaScript allows you to incorporate online tools and connect your website to back-end functions.
In addition to programming skills, front-end developers need to be detail oriented, creative, willing to keep up with the latest trends in web development, cyber security conscious, and geared toward user-friendly designs. The median salary for a front-end developer can reach well into the $90,000 to $100,000 range.
Back-End Web Development: The Logical Counterpart
While a house can be beautifully decorated, it's incomplete without a solid foundation and efficient infrastructure. Similarly, a well-designed website depends on logical and functional code to power the features of that website. Back-end web development is code-heavy and focused on the specifics of how a website works. If you enjoy the analytical challenge of creating the behind-the-scenes code that powers a website, then back-end development is for you.
Since this role is more code-heavy, it's important that you learn numerous programming languages and understand algorithms and data structures. Some languages that are essential to back-end development are Ruby, Python, SQL, and JavaScript. Back-end developers also ensure that users can successfully retrieve and access data. This requires creating and using APIs (Application Programming Interfaces) which act as messengers that relay data related requests. Additionally, developing the code for the inner workings of a website also requires back-end developers to be conscious of the user interface features designed by front-end developers and to internally mitigate potential security risks. Due to the increased technical aspect of this position, back-end developers normally earn higher salaries than front-end developers. The average median salary for this role is around $118,000 per year.
Full-Stack Web Development: A Little Bit of Everything
A full-stack developer is essentially the Jack (or Jill)-of-all-trades in web development. Full-stack developers need to be knowledgeable about both front-end and back-end roles. This does not necessarily imply that you would need to be an expert in both roles, but you should fully understand the different applications and synergies they each imply. In order to work in this position, you will need to know the programming languages used by front-end and back-end developers. In addition to these languages, full-stack developers also specialize in databases, storage, HTTP, REST, and web architecture.
Full-stack developers are often required to act as liaisons between front-end and back-end developers. Full-stack developers need to be both problem solvers and great communicators. The end goal for a full-stack developer is to ensure that the user's experience is seamless, both on the front-end and on the back-end. In return, you can expect to earn a median salary of $100,000 – $115,000 a year for this role.
Taking the Next Step
Web development is both in-demand and lucrative! All three roles described above contribute to specific aspects of web development and the scope of each one can be customized to the industries and positions you feel best suit you. Regardless of which role you choose, all of them need a foundation in programming.
To gain the programming skills needed in each role, you can enroll in courses or learn independently. Coding bootcamps are a great way to boost your skillset quickly and efficiently.
Click here for some of our highly rated programming bootcamp options! Make sure to check out the discounts available to PowerToFly members.
READ MORE AND DISCUSS
Show less
Loading...