GET EMAIL UPDATES FROM POWERTOFLY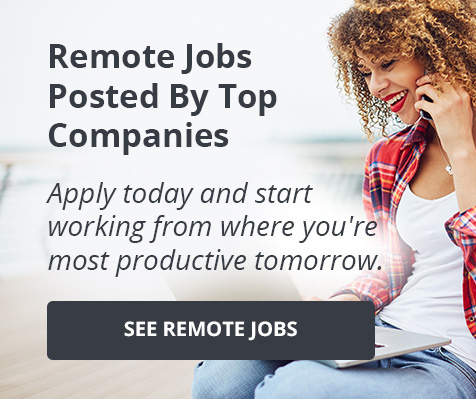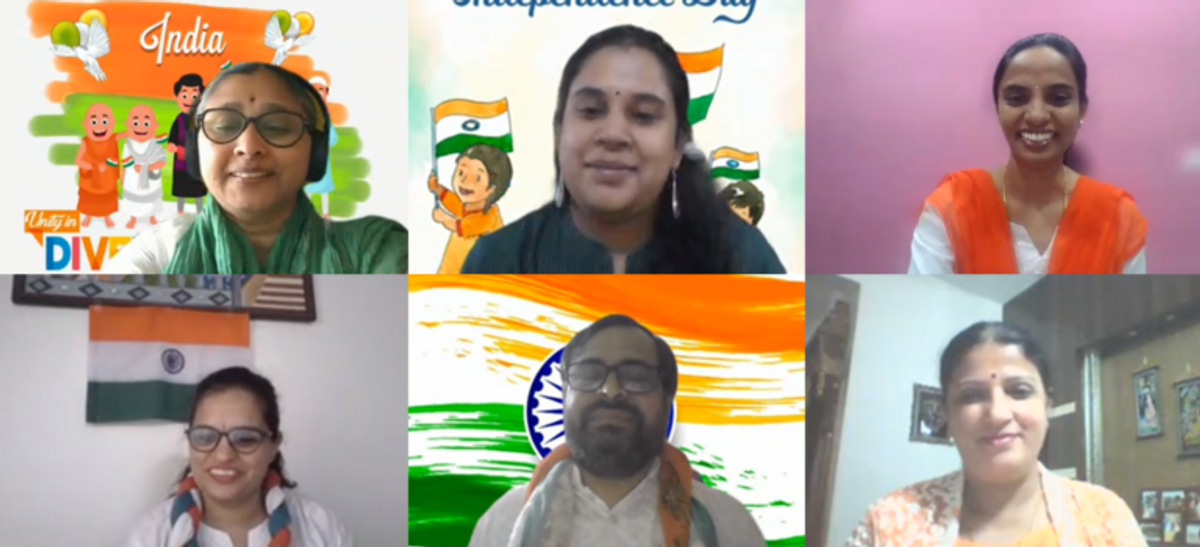 April 07, 2021
Waters Corporation
Fostering an Inclusive Workplace Where Diversity and Innovation Thrive
Below is an article originally written by Multicultural Circle Co-Chairs: Anil Ranganath and Patrick Conway and published on April 6, 2021. This article is about PowerToFly Partner Waters Corporation. Go to Waters' Corporation company page on PowerToFly to see their open positions and learn more.
April is designated as Celebrate Diversity Month, a time to recognize and honor the diversity surrounding us all. As co-chairs of the employee-led Multicultural Circle at Waters, we believe in cultivating a workplace that celebrates differences and new ideas. For it is only when we harness the totality of the perspectives, beliefs, and backgrounds of all our employees that we can unlock our collective potential to change the world and enhance human health and well-being.
Providing employees the support needed to create an inclusive community
Waters is committed to fostering an inclusive workplace where diversity in all forms can thrive. In fact, we feel so strongly that this is critical to our success as an organization that we have included specific goals in our 2025 Waters Sustainability Report. To enable this, the Executive Committee established a Diversity and Inclusion Council focused on cultivating a culture of inclusion by supporting and empowering all Waters employees.
The Council includes global Employee Circles in four key areas: Gender Diversity, Veterans, Pride, and Multicultural. While each is supported by an executive sponsor, the Circles were founded and are led by Waters employees who share a passion to empower and engage their colleagues through education, dialogue, and outreach.
The mission of the Multicultural Circle is to celebrate cultural diversity at Waters through education to create awareness and appreciation. Along with the other employee-led groups, the Multicultural Circle aspires to help advance a more diverse and inclusive community by:
Empowering employee contributions – Passionate employee advocates contribute to Circle initiatives and activities
Fostering dialogue and connection – Establish Waters as a safe place for voicing our concerns and educating others
Celebrating our differences – Strengthen our innovation by enabling differences of opinion and unique thought
All employees are welcome to participate in any of the Employee Circles however they feel comfortable—by attending events, actively participating in the Circles, or simply providing allyship to colleagues.
Creating positive experiences to support diversity in a challenging time
Serving as co-chairs of the Waters Multicultural Circle has been both educational and rewarding for both of us. We all have so much to share with and learn from one other as we work together to create the most inclusive and diverse environment we can.
This past year, as the world found itself deep within the COVID-19 pandemic – a time of virtual meetings and time away from shared workspaces – we worked to create a more connected, collaborative, and unified environment for employees.
Waters employees in India gather virtually for Celebrate Diversity Month, April 2020
Over the last 12 months, the Multicultural Circle held a remarkable 25 events around the globe (many virtual) including:
Four events in Europe with renowned diversity and inclusion leadership consultant Elke Jeurissen to foster open discussions around accelerating inclusion in the EU region
In India, employee participants marked Celebrate Diversity Month with employee spotlights, ten days of quizzes on topics of diversity and inclusion, and written reflections from a number of employees
Waters | TA Instruments held an open dialogue session around the Black Lives Matter movement and the topic of systemic racism, creating space for employees and leaders to safely speak, listen, and learn
In the Americas, several hundred employees attended four open forums with Executive Committee members to raise awareness and in support of the Black Lives Matter movement, allyship, employee experiences, and resources for employees
Over the coming weeks, we've planned a number of Celebrate Diversity employee events, including an open forum in solidarity with and in support of our Asian American colleagues.
In addition to these events, the Multicultural Circle also introduced a Diversity Outlook calendar to highlight important events related to diversity and inclusion.
We become stronger when we embrace what makes us different
While most of the past year's events were held virtually, they brought employees closer than ever before as those in many locations came together while apart in support of a common goal: fostering an inclusive workplace where diversity and innovation thrive.
When we reflect upon our role as co-chairs of the Waters Multicultural Circle, we cannot deny that our involvement and active, open discussions with our colleagues have positively contributed to our own personal learning and development efforts.
For Pat, this has included his own education in raising four tri-racial sons in this constantly changing and increasingly complex world.
For Anil, this has included continued engagement with colleagues around the world to facilitate dialogue and action as well as broaden his knowledge on the impact of diverse cultures.
We encourage all employees to become a part of the Multicultural Circle, or any of the other Waters Employee Circles to experience how shared inclusion and diversity efforts can positively influence both your professional and personal lives.
We are proud to support an employee-led organization that is just a small piece within an inclusive workplace that advocates for and elevates people and perspectives different from our own. For no matter our individual background or experience, we all have much to contribute through shared development in ultimately becoming stronger as a team and as innovators.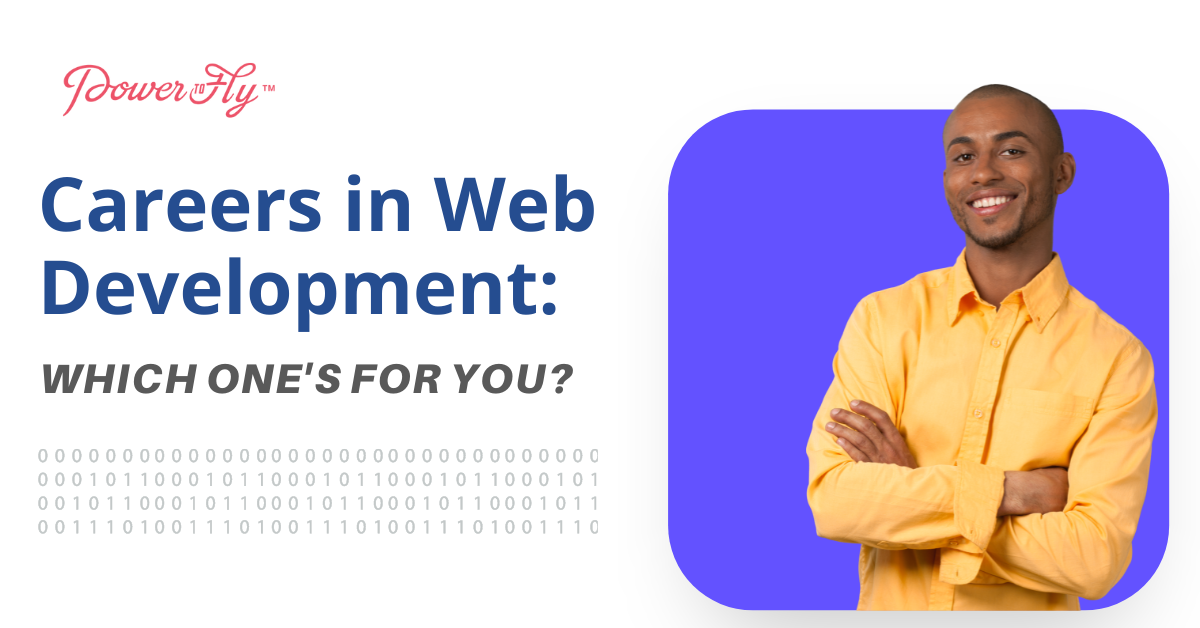 Upskilling and Development
We all have our favorite websites– the ones we frequent, bookmark, and recommend to others. You might even enjoy some website features so much that you've found yourself wondering why they aren't more popular. Or maybe you've experienced times where you were frustrated with a website and wished you could add features or even design your own!
If you've ever found yourself intrigued at the prospect of designing and developing your own websites, then a career as a web developer might be just for you!
As a web developer you would be responsible for coding, designing, optimizing, and maintaining websites. Today, there are over 1.7 billion websites in the world and, in turn, the demand for web developers is on the rise. In order to figure out what kind of web development work best suits you let's start with an introduction to the three main roles in web development that you can choose from.
The Three Types of Web Development Jobs
Front-End Web Development: The Creative Side
Think of front-end development as the décor of a house. The color scheme, furniture, manicured lawns, and overall aesthetic. In terms of a website, front-end development is laser-focused on the appearance of a website and its presentation on different devices. If you're considering a role in front-end development, it's important to learn programming languages such as HTML, CSS, and JavaScript. These three languages go hand-in-hand. HTML allows you to create user interface elements, CSS helps you with stylistic elements, and JavaScript allows you to incorporate online tools and connect your website to back-end functions.
In addition to programming skills, front-end developers need to be detail oriented, creative, willing to keep up with the latest trends in web development, cyber security conscious, and geared toward user-friendly designs. The median salary for a front-end developer can reach well into the $90,000 to $100,000 range.
Back-End Web Development: The Logical Counterpart
While a house can be beautifully decorated, it's incomplete without a solid foundation and efficient infrastructure. Similarly, a well-designed website depends on logical and functional code to power the features of that website. Back-end web development is code-heavy and focused on the specifics of how a website works. If you enjoy the analytical challenge of creating the behind-the-scenes code that powers a website, then back-end development is for you.
Since this role is more code-heavy, it's important that you learn numerous programming languages and understand algorithms and data structures. Some languages that are essential to back-end development are Ruby, Python, SQL, and JavaScript. Back-end developers also ensure that users can successfully retrieve and access data. This requires creating and using APIs (Application Programming Interfaces) which act as messengers that relay data related requests. Additionally, developing the code for the inner workings of a website also requires back-end developers to be conscious of the user interface features designed by front-end developers and to internally mitigate potential security risks. Due to the increased technical aspect of this position, back-end developers normally earn higher salaries than front-end developers. The average median salary for this role is around $118,000 per year.
Full-Stack Web Development: A Little Bit of Everything
A full-stack developer is essentially the Jack (or Jill)-of-all-trades in web development. Full-stack developers need to be knowledgeable about both front-end and back-end roles. This does not necessarily imply that you would need to be an expert in both roles, but you should fully understand the different applications and synergies they each imply. In order to work in this position, you will need to know the programming languages used by front-end and back-end developers. In addition to these languages, full-stack developers also specialize in databases, storage, HTTP, REST, and web architecture.
Full-stack developers are often required to act as liaisons between front-end and back-end developers. Full-stack developers need to be both problem solvers and great communicators. The end goal for a full-stack developer is to ensure that the user's experience is seamless, both on the front-end and on the back-end. In return, you can expect to earn a median salary of $100,000 – $115,000 a year for this role.
Taking the Next Step
Web development is both in-demand and lucrative! All three roles described above contribute to specific aspects of web development and the scope of each one can be customized to the industries and positions you feel best suit you. Regardless of which role you choose, all of them need a foundation in programming.
To gain the programming skills needed in each role, you can enroll in courses or learn independently. Coding bootcamps are a great way to boost your skillset quickly and efficiently.
Click here for some of our highly rated programming bootcamp options! Make sure to check out the discounts available to PowerToFly members.
READ MORE AND DISCUSS
Show less
Loading...