GET EMAIL UPDATES FROM POWERTOFLY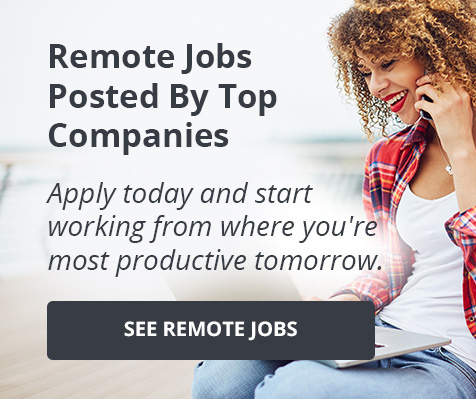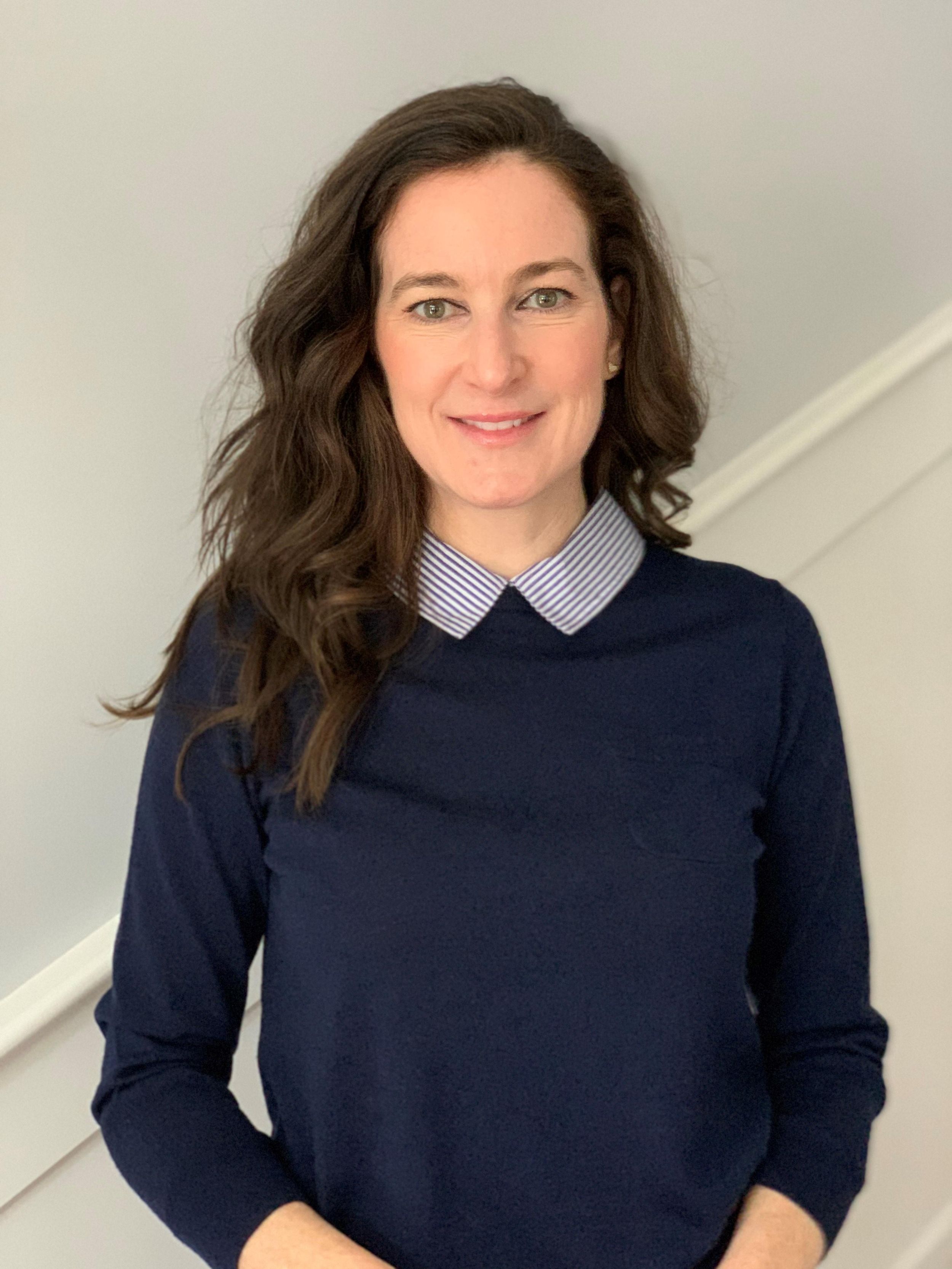 October 15, 2021
Freddie Mac
Why Women Say This Company Is 'The Perfect Place to do Meaningful Work, No Matter Your Field'
Freddie Mac makes home possible for millions of families and individuals by providing mortgage capital to lenders. The company values accountability, integrity, respect, and diversity, leading by example and supporting inclusion so that both its customers and employees can thrive. It's no wonder that six of the company's leaders were named 2020 HousingWire Women of Influence.
"At Freddie Mac, our mission is our key differentiator," says Michele Espada, Sr. Director of Talent Acquisition at Freddie Mac. "And not just our mission, but the scale of our impact. If you're looking for work that makes an immediate impact on millions of people, a career at Freddie Mac is for you. We don't just make a difference — we make a meaningful difference."
We caught up with Espada to talk more about why women love working at Freddie Mac. Here's what she had to say.
Describe 1-5 employee benefits that positively impact women who work at Freddie Mac.
One of the many advantages of working at Freddie Mac is that our offerings are among the very best in the nation, and we've specifically designed them to evolve with the changing needs in your life — whether at work or at home. Some of the benefits include:
The New Mothers Program, including lactation rooms, education classes, 24/7 virtual support, and a return-to-work consultation.
Back-up child and adult/elder care.
Adoption and surrogacy expense reimbursement.
Twelve weeks of parental leave, with additional six to eight weeks of paid leave available through short-term disability.
Coverage for in-vitro fertilization and fertility prescription drug benefits.
What career development opportunities can women job seekers expect at Freddie Mac? How is career pathing approached?
There are so many opportunities to propel your career at Freddie Mac. Whether you are taking employer-provided classes through FMYou, our internal learning platform, or attending an external learning program or even earning a degree with help from the company's educational assistance reimbursement program, you can grow your career here.
In addition to assisting you with your educational goals, Freddie Mac also provides support for your growth on the job through performance enablement, career development programs, internal job transfers, performance recognition, and much more.
Successful career pathing means changing jobs and roles. At any given time, Freddie Mac has open positions throughout the company, and employees are encouraged to check the open career opportunities. We believe that even lateral moves can give you new skills and perspectives and help widen your network.
Is there anything else women should know about pursuing a career here?
Our Business Resource Groups (BRGs) are a great way to get involved here at Freddie Mac. These voluntary, employee-led groups provide unique learning and networking opportunities that foster an inclusive workforce where we help make home possible. BRG members enjoy new opportunities for personal and career development, all while focused on inclusion through collaboration and intersectionality. Members work with company leadership to address business challenges and opportunities now and in the future.

What are some unique benefits or perks that Freddie Mac offers employees?
First-time homebuyer benefit — We offer eligible first-time homebuyers up to $12,000 toward their home purchase to cover expenses such as down payments and closing costs, plus paid time off for closing.
Student loan repayment — We will help pay down an eligible employee's student loan by making contributions totaling up to $9,000 over a five-year period.
Commuter benefits — We provide employees with up to $285 per month to cover their public transportation commuting costs.
Matching gifts program — We encourage and support giving back to the community and we match your charitable contributions dollar-for-dollar up to $5,000 each year.
Adoption leave — You are eligible for 12 weeks of paid leave to care for your newly adopted child, so long as you are the primary caregiver.
Closing leave — You can take up to four hours paid leave to attend the closing on the purchase of your primary residence.
Educational Assistance Program — We offer reimbursement for accredited college, university or certification courses that will enhance your skills in your present position or prepare you for a future assignment with Freddie Mac.
Access to an on-site fitness center at headquarters and health club reimbursement for regional employees.
A comprehensive wellness program that offers services to assist in managing total well-being, including healthy dining choices in headquarters cafeterias and wellness incentives.
An on-site wellness center with a medical team that provides urgent and preventive care services at no cost.
What's something you think most people (perhaps even current employees) don't know about Freddie Mac that you think they should?
When you think about mortgage and housing finance industry, you may think that it's only suited for people who work in finance and housing jobs. But at Freddie Mac, whatever your skillset, you can make a difference. People of all backgrounds and skillsets help to make home possible, making it the perfect place to do meaningful work, no matter your field.
What's one thing Freddie Mac does — whether a formal policy or program or more in terms of office culture — that you think is particularly unique or unexpected?
I'd say the Polaris Program. At Freddie Mac, Polaris is a program designed to empower employees to find their North Star in their careers — a catalyst to help them develop the connections, knowledge, and skills they need to excel at Freddie Mac and beyond.
Polaris, which kicked off just after Martin Luther King Jr. Day in 2020, is open to members of the ARISE Business Resource Group, a network for promoting opportunities for Black employees and their allies through professional development. Each participant in Polaris is paired with a VP-level mentor and a manager-level coach.
What do employees say about working at Freddie Mac?
"I joined the company three years ago, and what's different for me is the number of women we have in very visible, high-level roles. It's a supportive environment, and I love that individuals in all different roles — men and women — don't hesitate to reach out and ask for the appropriate advice." — Terri Merlino, Single-Family SVP, Chief Credit Officer

"Our culture has focused on developing and promoting female leaders, and it's supported by our male leaders, too. Starting at the highest level, our board is chaired by Sara Mathew, and women make up one-third of the board — both are rare for a large financial company. And for the first time, we have women — Debby Jenkins and Donna Corley — leading two of our three lines of business. When I look at all the companies I interact with, I'm the only female who has my position. It's uncommon in the mortgage business, let alone the financial services industry." — Leanne Spies, Multifamily SVP, Asset Management and Operations

"In my nearly two decades at Freddie Mac, I've managed communications during several crises. What has stood out for me during [the pandemic] is the strong sense of alignment across the leadership, the business lines and the firm as a whole. Everyone has shown impressive commitment, unity of purpose, a collaborative spirit and, importantly, a sense of humor. And the cadre of sharp women leaders at the helm is an important part of creating that culture. Nobody has a crystal ball, but the foundation of respect, trust, and support we have has enabled us to navigate a thoughtful path forward, with one voice, for the benefit of our business and mission."
— Lorig Armenian, VP, Strategic Communications & Marketing

"Freddie Mac has been home for me over the past 24 years. I have been inspired by and honored to deliver on our mission. And, in return, Freddie Mac has provided me with more throughout the various stages of my career and in my personal life. As a mother, attending my children's sporting events was a priority for me. Freddie Mac provided me with the flexibility to be present at each and every game. As I continued along my career journey, Freddie Mac invested in my education and professional development. Even now, Freddie Mac has prioritized employee health and safety during the pandemic and afforded me the flexibility to spend more time with my aging father. Because I have experienced firsthand the many ways in which Freddie Mac has been 'home to more' for me, I am passionate that we ensure that all our employees, suppliers and community partners feel the same as we collectively execute on our mission." — Angela "Angi" Locke, Interim Head of HR and Chief Diversity Officer

"I moved around frequently in my professional life, and, admittedly, I struggled to understand what the one who created me wanted me to do. But, about a year ago, I uncovered my personal North Star. I understood in that moment that my real work is to inspire, connect and encourage others in the pursuit of their alignment with their highest purpose. I do that every day in my work at Freddie Mac. There are so many people and so many opportunities to engage in the workplace." — Patricia Williams, Single-Family Business Management Manager
--
Freddie Mac is proud to partner of PowerToFly. Find a job there today!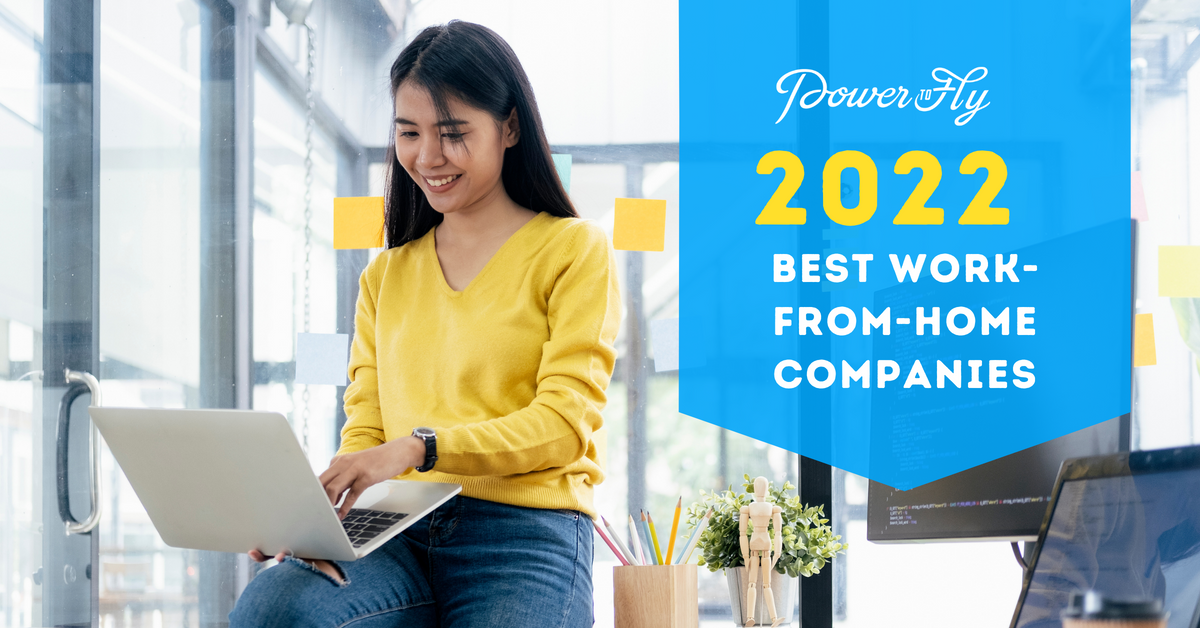 Featured Post
Every year, PowerToFly creates a list of the best work-from-home companies. Now that over half of the U.S. workforce is remote, compiling that list was a bit more challenging.
This year, we prioritized selecting companies that are remote-friendly—meaning they have both remote and in-person roles—but they have made long-term commitments to hiring and supporting employees who choose to work from home; and we think they have the perks, values, and organizational framework to allow all employees to flourish in their careers, regardless of location.
Keep reading to see our top 15 work-from-home companies for 2022, along with a description of what they do, why we like them, and who they're looking for.
PowerToFly's Best Work-From-Home Companies 2022:
Don't see what you're looking for? Check out a fill list of 5,000+ open remote roles here!
READ MORE AND DISCUSS
Show less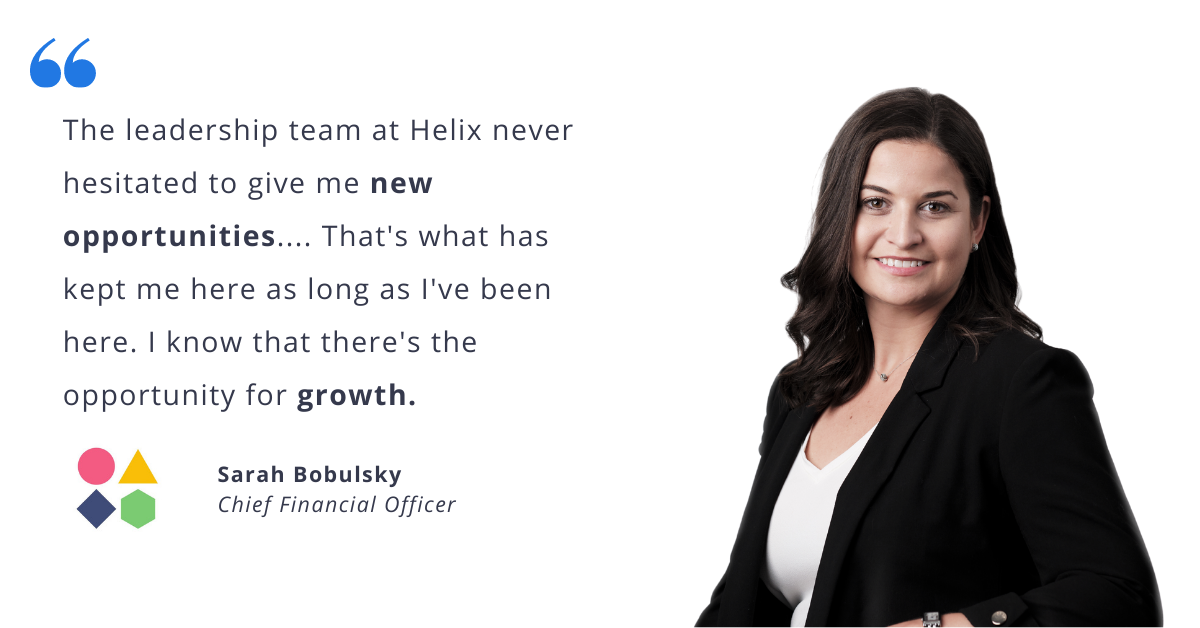 Helix
Before starting her journey at population genomics company Helix, Sarah Bobulsky worked in strategy consulting, most often with pharma and biotechnology clients. She accumulated a wealth of experience very quickly: "One of my managers always said 'one year in consulting is like seven years in a regular job'," Sarah jokes.
In spite of her rapid exposure to so many different projects and clients, she was a bit hesitant when her firm wanted her to branch out into diagnostics. "My reaction was, 'I don't know anything about diagnostics! I don't want to do diagnostics,'" she laughs. "Yet, here I am CFO of a diagnostics company."
"I would not have guessed that I would be a CFO," she confesses. "I always hoped my career would advance, but I don't think CFO was where I was starting my thinking."
But thanks to a lot of hard work and encouragement from current and former managers, Sarah took on the CFO challenge and is thriving in her new role.
Now that she's settled in, Sarah's looking to expand the finance team at Helix. We sat down with her to learn what interested candidates can do to stand out in the application process.
The Road to Helix
Sarah ultimately said yes to the project with the diagnostics company and that led to three years of consulting frequently with diagnostics clients. "I ended up being pretty well-versed in that space," Sarah says, explaining how she heard about Helix when they got their first round of funding. The company immediately caught her attention.
"I thought their business model at the time was really interesting. It was a departure from what other companies in the space were doing, with a lot of opportunity for innovation," she says.
Sarah also happened to know one of the cofounders of the company through her previous consulting experience. This led to some organic conversations about opportunities at the company.
"I was interested in joining a startup, but also somewhat risk-averse," says Sarah. "So finding a startup that had strong backing was appealing to me."
She was also reluctant to lose the diversity of experience afforded to her by consulting, but she felt that Helix was dynamic enough to ensure that she'd still get to tackle lots of different kinds of challenges. So she took a leap and accepted a role focused on corporate development and strategy.
"I accepted the position without a job description," Sarah reminisces. "When I first started, I worked on a lot of different projects, many of which were very much outside of my comfort zone," Sarah says. "Over time, the number of projects kept expanding, and as the company grew, the role expanded and got more operationally focused."
Working instrategy involved a lot of long-term planning and scenario analysis. But as Sarah's role became more operational, she found value in better understanding the day-to-day operations on the ground. "I think getting my hands dirty was really important [in understanding] how little things can influence the company's strategy," Sarah explains. She worked closely with Helix's customers as well as with numerous cross-functional teams which helped her better understand the ins and outs of Helix's product. This proved to be a great foundation as she moved into the CFO role.
Journey to the C-suite
Although she didn't originally set out to be a CFO, Sarah spent much of her career working closely with her finance counterparts — both in her consulting days pre-Helix and during her time at Helix. It was Helix's former CEO, himself a prior CFO, who initially raised the idea of moving fully into finance though. "He was the first person to tell me I'd make a good CFO and honestly I was very surprised at first," Sarah explains. She was initially concerned that she didn't come from a traditional finance background. "But he was thinking more about the strategic side of the CFO role, from being able to tell the story of the business to investors and to our board, and being able to understand different nuances that drive a forecast and long-term value."
Helix's former CEO wasn't the only person supporting Sarah through the transition. "Our current CEO and co-founder has never hesitated to give me new opportunities. It's always a bit of a risk to give someone something they'd never done, but I've always found leadership at Helix willing to take that risk" Sarah explains. "That's been a hallmark of my time here and what has kept me here as long as I've been here. I know that there's the opportunity for growth."
Nearly 7 months in the CFO role, Sarah has spent a significant amount of her time focusing on a long-term value perspective. "We spend a lot of time on our annual budget, our forecasts," she explains. "I spent a lot of time in the first couple of months painting a picture of 2024 and 2025 — What does that look like? How do we get there? What are the things that drive value?" She's now looking for mission-driven finance professionals to bring their diverse perspectives and experiences to her team.
3 Essential Attributes in Finance & 3 Tips for Interviewees
While role-specific experience is important, there are three main attributes that Sarah looks for in any potential members of the finance team at Helix, regardless of position.
Intellectual curiosity. "Even if you're not necessarily involved in the day-to-day on-the-ground operations, it's still really important that you understand how our business works. It influences everything we do on the finance team from invoicing customers to recognizing revenue to long-term forecasting," Sarah explains.
Creative problem solving ability. Problem-solving isn't always about the solution itself, but more about how you created the solution. "I always look for examples of how someone solved the problem creatively or did a lot with only a little," Sarah shares.
Detail-oriented. "I'm a fairly detail-oriented person, and I think that's important in lots of roles, but I think it's particularly important in finance," Sarah reiterates.
If that sounds like you, you might be a good tip for Sarah's team! Keep reading for Sarah's advice on how to display the attributes above during your interview (if you want to learn more about the interview process at Helix, click here!).
Highlight Your Impact. "When you're giving an example or answering a 'tell me about a time' question, make sure to highlight how what you did had an impact on the company – whether it's optimizing a process or uncovering a new trend in the data – make sure that stands out," Sarah says.
Frame the narrative upfront. When explaining previous work, Sarah suggests using roadmapping language for your interviewer such as, "This was a big project. Here are the three things I'm going to tell you about it. And then walk [the interviewer] through each of those three things."
Be selective. While providing depth in your responses is important, be judicious about what you share. "Interviews are usually only 30 or 45 minutes, so it's not about describing every little detail. Acknowledge all of the things you had to consider, and then choose a few critical things to highlight," she explains.
Interested in working alongside Sarah at Helix? Check out their open positions here.
READ MORE AND DISCUSS
Show less
Loading...