GET EMAIL UPDATES FROM POWERTOFLY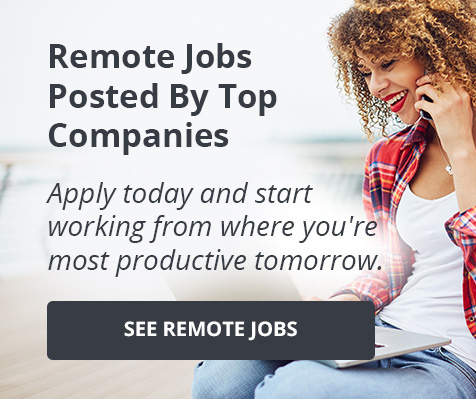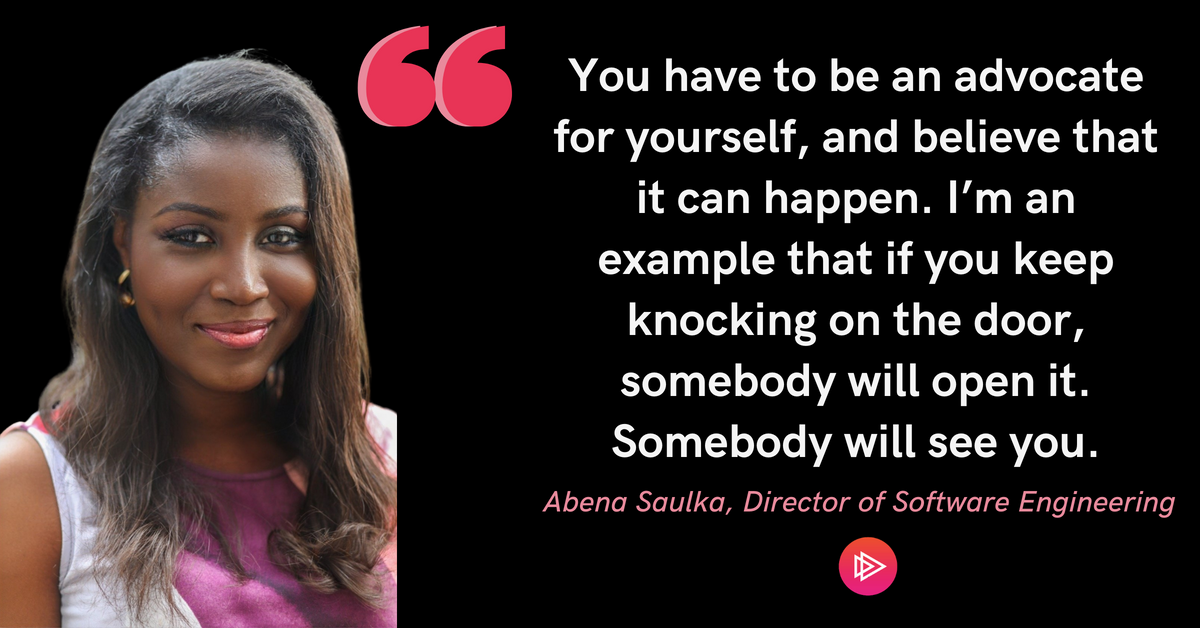 September 01, 2021
Pluralsight
From User to Director: How Pluralsight's Abena Saulka Taught Herself to Lead
Abena Saulka is obsessed with obscure apocalyptic movies. Especially ones that feature a zombie apocalypse.
"I wonder how I would survive in the world in an apocalyptic state. Would I survive? Do I have what it takes?" asks Abena.
She thinks about her career similarly. Abena wants to be a CTO or CIO one day. When asked where that goal comes from, she responds, "It was the highest, most impossible goal I could set, and like with apocalyptic movies, I want to know what my limit is," she says.
When it comes to her career goals, Abena is putting herself through the paces, one practical professional move at a time. She's taught herself everything from JavaScript to how to lead with empathy along the way, and now her career has come full circle: she's the Director of Software Engineering at Pluralsight, the technology skills platform she herself used earlier in her career.
"I don't think I have found [my limits] yet. I have to keep pushing," she says, smiling.
We sat down with Abena to hear more about where her drive to test herself comes from, how she found her way to Pluralsight, and what she's looking forward to next.
Finding the Right Environments for Success
Abena grew up in Kumasi, Ghana, where she experienced the British education system.
"You don't question the teachers, you just listen to what the teachers have to say," she says.
It was that experience that made Abena interested in going to the United States for college.
"The US has a very good advertising campaign outside of the US about its educational system. I felt that in an American liberal arts education, you get to have an argument and conversation with the teacher. You get to have your opinion," she says.
Once at Goshen College in the U.S., she studied business, with an eventual goal of being an entrepreneur, inspired by her restaurateur mom. But after an early ecommerce venture went belly-up, Abena realized that she needed to understand how the web worked if she wanted to run a business.
"I had to understand web development to understand what had happened, what we did wrong," she says. "The person we'd hired, I couldn't make sense of whether [what they said] was the truth or not. I was lost, and I decided I had to learn it."
So she headed to Barnes and Noble to buy a copy of HTML for Dummies—"At the time, there was no online place you could go to learn!" she says—and started teaching herself, a few hours a day.
Her self-taught approach worked, and Abena was hired as a webmaster at an insurance company. "I was just very thrilled that I had learned something on my own and I got a job on that," she says. "And once I started working as a software engineer, it incorporated all the elements of business I liked. It had entrepreneurship, you could be a self-starter, you could be a director, and you could take ownership of the work you were doing."
But while that was true for the first decade or so of her career, Abena hit a ceiling.
She'd been continuously training herself through the Pluralsight subscription that her company offered. She'd take a new concept, like C#, and study for a certain amount of time each day, developing her own private projects to test her understanding of the concepts.
She had also been networking with her fellow software engineers. But when Abena wanted to try her hand at applying all her hard-won experience in a leadership role that went beyond having three direct reports, she couldn't get her managers to give her a shot.
"I hit a ceiling. I wanted to be able to drive the business decisions, but no one thought my opinion would matter. I was always told what to do, and that became stifling for me," explains Abena.
Driving Forward, With Belief
Abena decided to supplement her self-directed education with a Master of Science in Technology Management from Columbia University. When even those credentials didn't sway her managers' opinions, she decided to leave, and to find a company that would trust her to take on a leadership role.
It took three years.
Three long years of interviews, research, and more self-studying. In early interviews, Abena realized she wasn't showing enough of the soft skills a leader would need, from empathetic communication to managing at the right level. She read books, practiced, and cemented a new approach: instead of talking about everything she didn't have or hadn't done, she would focus on what the company needed, and talk about how she could meet those needs.
"When I did that, people overlooked the Ghanaian accent, the nervousness. They think, 'This person can actually contribute something to my company,'" she says.
She finally got the job she was looking for, and Abena chalks that success up to her never-wavering belief in herself. Despite the anxiety, the imposter syndrome, and the doubt, she kept coming back to her one belief: keep knocking.
"You have to be an advocate for yourself, and believe that it can happen. I'm an example that if you keep knocking on the door, somebody will open it. Somebody will see you," she says.
Three months into her new job, Abena's boss called her in.
"I said, 'Oh my god, I'm in trouble,'" she says. But her boss wasn't there to reprimand, but rather to commend: he'd heard reports from her team that they felt empowered, supported, and cared for.
The approach inspired by her liberal arts education—one that focused on helping her team help themselves, equipping them with critical thinking skills and always being an accessible sounding board—was succeeding.
Then Pluralsight came calling.
Coming Full Circle
It was actually a PowerToFly email that reached Abena, letting her know that her favorite training tool was looking to hire someone just like her.
"I had such a high respect for Pluralsight that initially I thought, 'I don't think they would want me,'" she says, remembering. A follow-up email from PowerToFly a week later made her feel the need to be brave: "I decided to go through the interview process as a test to defeat that self-doubt."
It ended up being another test that Abena crushed. When she got the job offer, she didn't quite believe it. "I was thinking in my head it was surreal. It was a much bigger role, with more people to manage and more responsibilities, and they thought I could do it. It didn't even cross my mind to turn them down."
She accepted, and now as Director of Software Engineering, Abena's role is to advocate for her developers and to help set and execute the company's future roadmap. It's giving her a chance to apply all of the leadership skills she learned at Columbia.
She's currently working on a project to integrate a new acquisition. "This is the kind of work I wanted to do. I get to see my ideas, and influence the decision-making; it's what I've been striving to do from day one," she says.
"Now I'm part of the company on the inside. I know what it feels like to be a Pluralsight customer. I'm here to advocate for the customer," she says. "Learning is revolutionary. It's such a barrier to so many things."
"To be part of a company that values that, sees that, is very inspiring. It's the difference between being at a company that's just giving you a paycheck and being at a company that really is doing something substantial," says Abena. "It's really satisfying."
If you're interested in making an impact at Pluralsight, check out their open roles here.
Related Articles Around the Web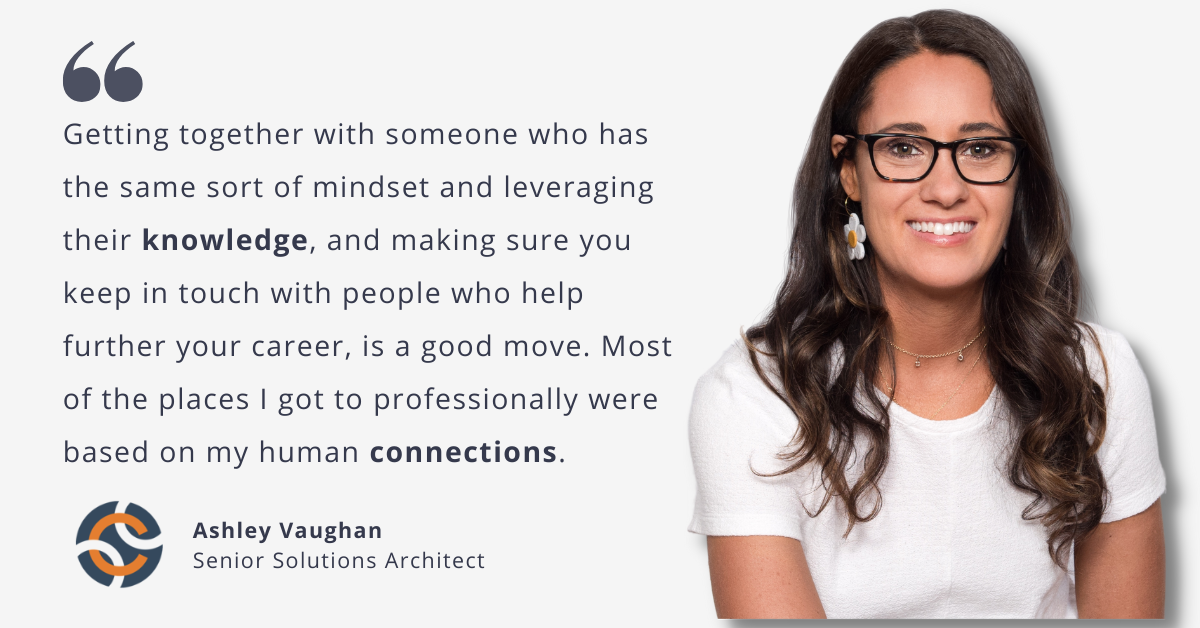 Chainalysis Inc.
How much money do criminals control today, and where is it?
These are some of the many questions that Ashley Vaughan, Senior Solutions Architect at blockchain data platform Chainalysis, spends her days working to answer.
"You learn more about a situation or problem by following the money than from any other resource or piece of information," she explains. "Money doesn't lie. People can lie in text messages or other means, but the path of the money leads you to what you're trying to accomplish."
Though Ashley always knew she wanted to work with computers, she found her way into roles in cybersecurity, and then specifically blockchain security, through networking and exposure — not by setting out to do so.
We sat down to talk about her career journey, as well as what advice she has for other women looking to make their mark in these burgeoning fields.
Resilience and Curiosity
Ashley doesn't often give up, and credits some of that attitude to an obsession with soccer as a kid.
"Playing sports makes you a more resilient person, I think. You learn failure and risk, which are very applicable to my job and my career path," she says.
That resiliency was a good thing, notes Ashley, because as a young girl, she wasn't always encouraged to pursue what she was most interested in: math and science. A teacher early on had told her that she wasn't good at math, and Ashley believed that narrative until high school.
"We really shouldn't put those ideas in children's minds, because it affects them for much longer than you might think," she says of the experience. "But I'm the kind of person that when someone tells me I can't do something, it makes me want to do it even more, and do it better."
Finding out in advanced high school math classes that she actually was good at math turned into choosing a computer engineering major when she got to college.
Graduating during a recession in 2010 meant Ashley didn't have the job market of her dreams, but after working in IT, she networked her way into a role in the cybersecurity department of a prominent DC law firm.
"They were getting hit left and right from social engineering and phishing attempts," says Ashley. "Due to the sensitive nature of the work they dealt with, I was exposed to the darker realities of the digital era, and I began to see a new side to the world—one of real significance to national security."
Specializing in Cybersecurity — and Finding a Home in the Private Sector
Inspired by what she was working on at the law firm, Ashley pursued a master's in cybersecurity with a focus on counterterrorism.
"I wanted to help protect our country," she explains. "I have a lot of family members who are former military, so that was a natural step for me."
That led to her taking a contract role specializing in offensive security at a government agency that frequently worked with Chainalysis. After working with Chainalysis folks onsite, she was sold and started pursuing a position with the company.
"I wanted to help make sense of blockchain data for a bigger purpose, like assisting in the continued threat of ransomware activity against American interests," she explains.
Although she credits her public sector work with providing a solid foundation in blockchain security, the private sector turned out to be a better fit for her.
"What I love about Chainalysis is that my colleagues are really happy people, and I've always felt welcome and not scared to ask questions," says Ashley. "In past jobs, where I was one of five women in a group of 150, I felt a lot of pressure. I didn't ever want to make a mistake. I felt as if I had to be a chameleon to match the social environment of my male counterparts."
Blockchains are all about democratizing data, and Ashley likes working with a team of people of all backgrounds to help support that mission. At Chainalysis, Ashley works with internal product and engineering to show customers how Chainalysis data can help them use complex blockchain solutions to solve data problems — and catch bad guys.
"Sometimes we're following a bad actor who's tied to child sex trafficking. Being part of a coordinated operation to put a stop to things like that is really fulfilling," she says.
3 Tips for Women Who Want to Find Their Place in Cybersecurity
For a long time, reflects Ashley, she just wanted to come into work, do her job, and feel supported, without feeling like she didn't fit in or was representing her entire gender. Fortunately, she found what she wanted — and she hopes other women will find that, too. They can start their search by:
Knowing they're not alone in having tough experiences. "Everyone has different definitions for how you're supposed to act or supposed to handle your emotions as a woman at work, and it's exhausting. It's like, 'This is just me.' I can't repeat enough how tiring that is," she says.
Prioritizing self-directed learning. Although Ashley completed a master's in cybersecurity, she emphasizes that there are many other routes into the industry, including self-study. Whether you get involved in programs like Girls Who Code or do self-paced learning through platforms like Udemy or Coursera, the important thing is that you pursue independent learning about topics that interest you, she says.
Creating and maintaining relationships. "Really talking to people is almost a lost art," says Ashley. "Getting together with someone who has the same sort of mindset and leveraging their knowledge, and making sure you keep in touch with people who help further your career, is a good move. Most of the places I got to professionally were based on my human connections."
Nowadays at Chainalysis, Ashley is no longer one of five women in the office, and is excited to start paying it forward so that more people with backgrounds like hers can pursue their own professional success.
"We tend to feel more comfortable talking to people who might have our same gender or educational background, and being open and vulnerable with them," she says. "Being a visible role model is really important to me."
Check out Chainalysis' open roles
here
!
READ MORE AND DISCUSS
Show less
Loading...