GET EMAIL UPDATES FROM POWERTOFLY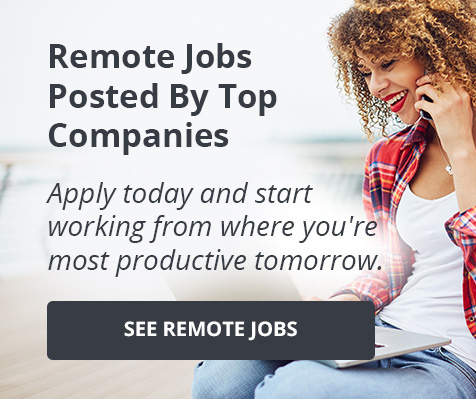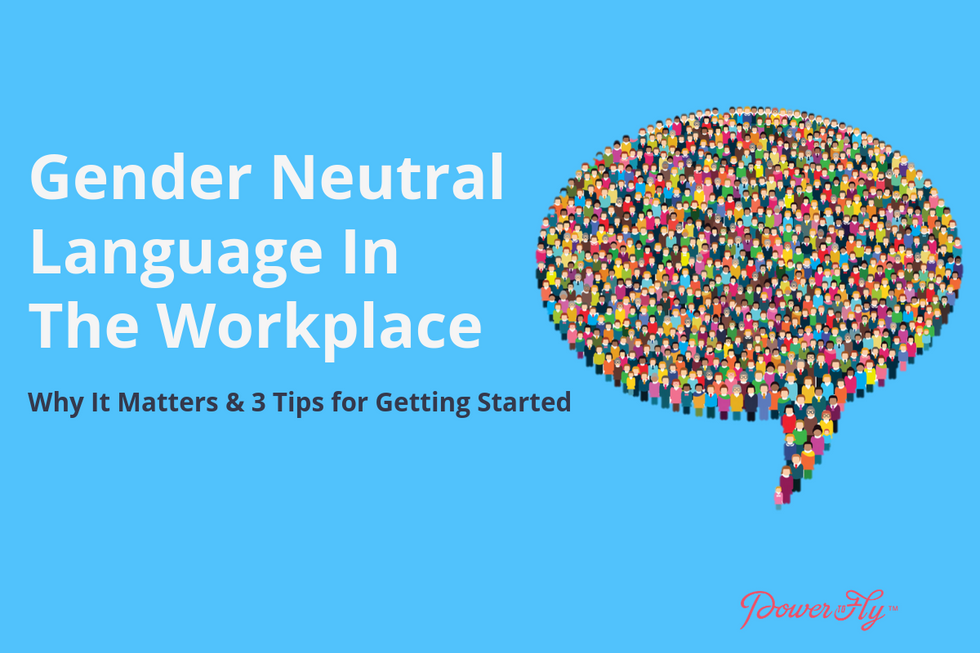 November 28, 2018
For Employers
Gender Neutral Language in the Workplace
Why It Matters & 3 Tips for Getting Started
I've found that requests for gender neutral or inclusive language are often met with eye rolls. And not just from men.
I should know - as a college sophomore, I rolled my eyes big time when my Psychology of Gender professor said that using terms like "mankind" helped to sustain gender inequality. I still have my notes to prove it: "Obviously mankind refers to men and women." It wasn't until she had us engage in a brief thought experiment that I really understood her point.
It was simple: what do you picture when you think of "man" discovering fire?
---
Now tell me you didn't just picture something like this: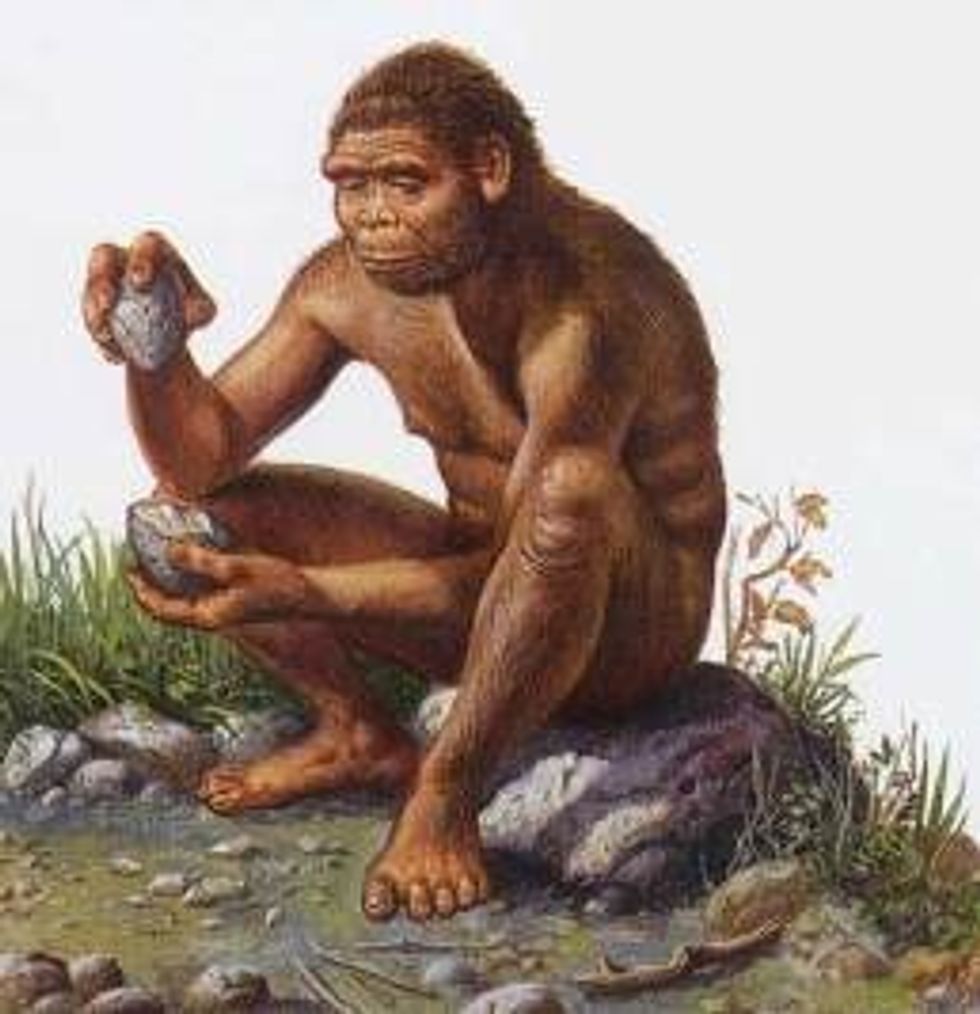 If you didn't, you're a better man person than I am. Multiple studies have shown that when we hear masculine generic terms (man, mankind, congressmen, etc.), that are meant to also include women, we exclusively picture men. Why's that a problem? When we subconsciously give men credit for humanity's achievements or picture men but not women, we downplay women's contributions to society and limit women's opportunities (if she can see it, she can be it!).
Because this happens subconsciously, it can be hard to convince folks (even women) that it's a problem, but once we understand how our words are part of a feedback loop that affects our thinking, it's hard to argue against change.
Not only does the use of masculine generic terms reflect problematic societal norms, it also helps keep them intact: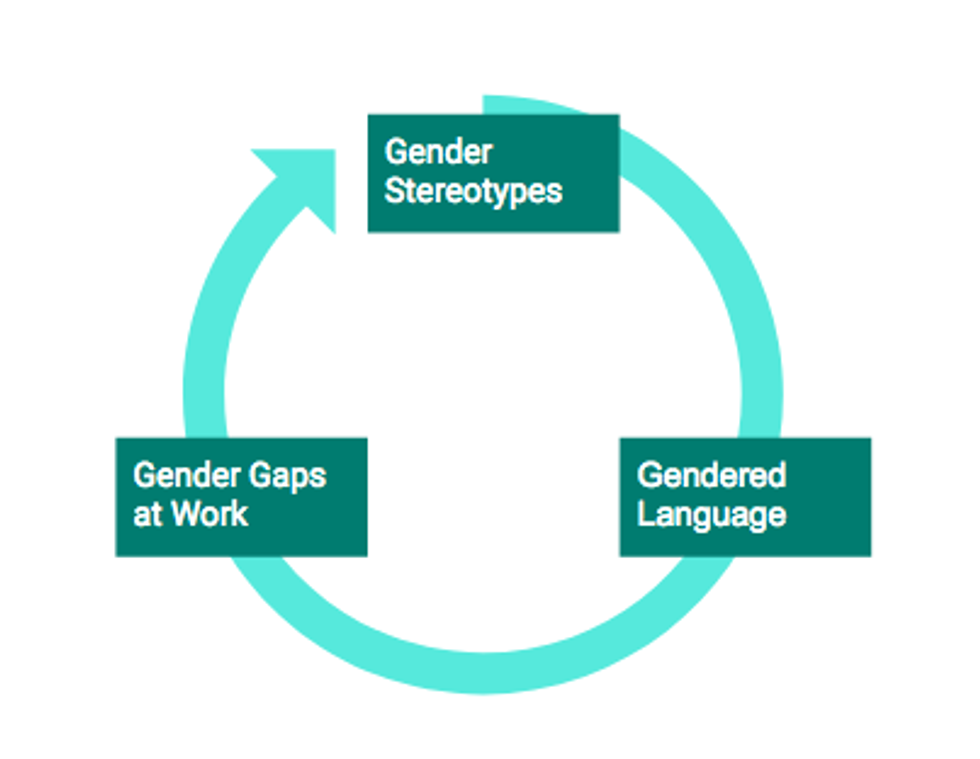 Back up, what's gender neutral language?
Gender neutral language, also referred to as gender inclusive language, means "speaking and writing in a way that does not discriminate against a particular sex, social gender or gender identity, and does not perpetuate gender stereotypes."
Most often, it means avoiding masculine pronouns (he, him, his) when referring to a subject that could be of any gender and masculine generic terms (congressmen, firemen, etc.) when referring to groups of people that could include men, women, and non-binary folks.
Why should you foster a company culture that values gender neutral language?
If you want your company to reap the benefits of diversity, then you need to breakdown implicit bias and stereotypes, not reinforce them. Changing the language we've all been taught is "normal" challenges the inherent assumption that men are the default or the norm. It's just one small way you can make women and non-binary folks feel welcome in spaces that were traditionally designed for men. And in doing so, help everyone on your team reach his their potential.
So, how do you get started?

Breaking deeply ingrained habits is always difficult (I'd be lying if I said I never use "guys" to refer to mixed-gender groups), and you'll no doubt get some pushback along the way… but rather than giving your employees lists of what they can and cannot say, try changing your own word choice first; as a company leader, you have the power to drive change across your organization just by changing your own behavior.
Here are 3 tips to keep in mind:
1. Embrace The Singular "They"
Contrary to what my high school English teacher told me, the English language has a long history using "they" as a third-person singular pronoun - if it was good enough for Chaucer and Shakespeare, it's good enough for me. In recent years, the singular they has gained acceptance once more, so much so that in 2015 it was embraced by the Washington Post style guide and named the American Dialect Society's word of the year. Although "he or she" and "s/he" have been popular alternatives to the generic "he" for quite some time now, they reinforce the gender binary, while the singular they helps ensure non-binary colleagues don't feel left out.
Don't Say:
If an employee wishes to go on vacation, he or she must schedule it two weeks in advance.
Do Say:
If an employee wishes to go on vacation, they must schedule it two weeks in advance.
2. Swap Out "Man" Words For Neutral Alternatives
Most typical "man" default words have already been changed for gender neutral options, but others still tend to fly under the radar. Keep your eye (or ear) out for these common terms, and swap them for gender neutral alternatives.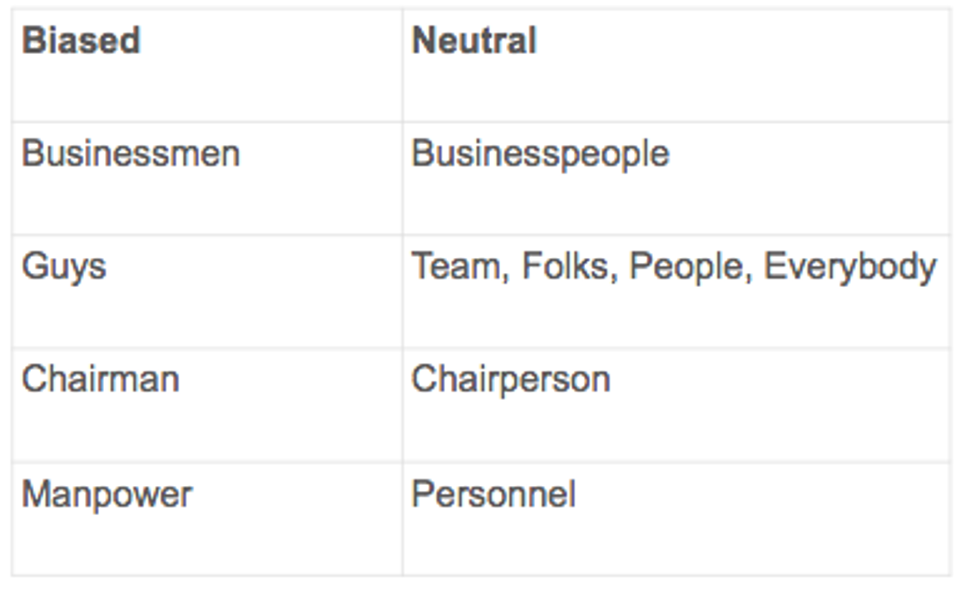 3. Eliminate Gender-Biased Expressions
We often throw phrases around without considering their origins and what we imply when we use them. Seeing the phrases below written down, it almost feels absurd to be reminding folks that they're not ideal for the workplace, but I've heard them more times than I can count in my own professional life. I've probably used them a handful of times as well.
As a leader at your organization, what do you imply when you use these expressions? That you buy into the bogus stereotypes that being a man is equivalent to being tough, and being a woman means you're inherently emotional and weak. Not exactly the kind of thoughts you want to champion if your goal is to help your entire team reach its potential. The kind of thinking perpetuated by these phrases isn't good for men, either, as it's yet another way we tell men that they're not supposed to be vulnerable, which is actually essential for building strong teams!
Alternatively, what do you imply when you say less frequently heard phrases like "don't be a coward"? It signals to employees that you don't tolerate sexist language - and it might get them thinking about their own word choice, or maybe even lead to a conversation. You can bet it will be more effective than just handing them a list of phrases they can't say.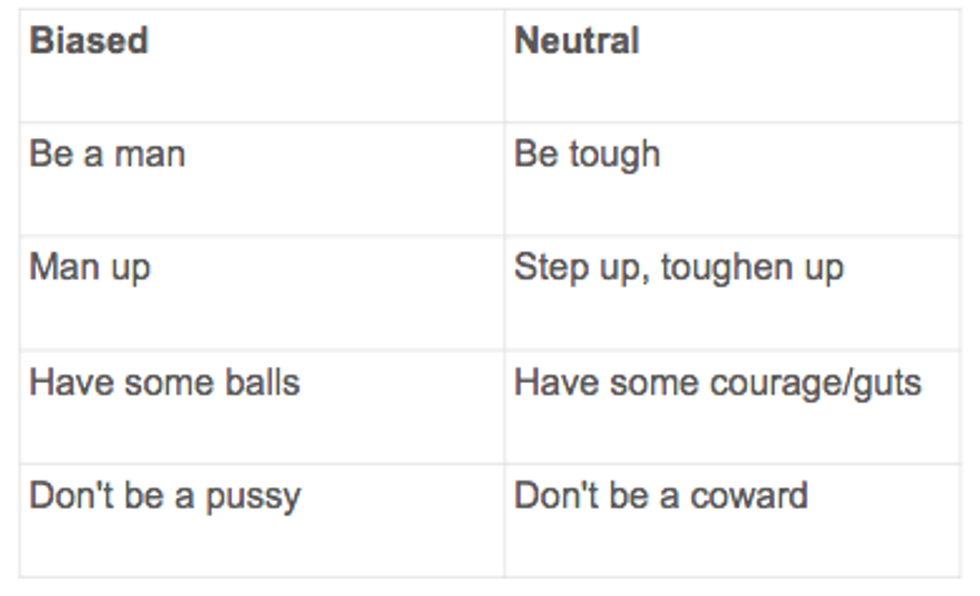 Summing It Up - Not Rules, Just Respect
Some types of gendered language may feel much more offensive than others (i.e. "Don't be a pussy" vs. calling a group "guys"), but at their core, they all reflect (and help to perpetuate) sexism. Unconscious bias is real and manifests in the language we use.
Using gender neutral language is not about policing free speech or enforcing rules. It's about questioning your assumptions, considering the sexist notions that contributed to these speech patterns in the first place, and doing your part to break the feedback loop. It's about paying attention to signs of underlying sexism and taking them seriously, rather than dismissing them with, "it's just an expression."
And if you're a traditionalist who refuses to embrace the evolution of language, careful - thy company might just get left behind.

BUILD DIVERSE TALENT PIPELINES
1.2 Million Searchable Profiles
Companies Average 3 Hires In 6 Weeks
Lift Your Employer Brand By 60%
Learn More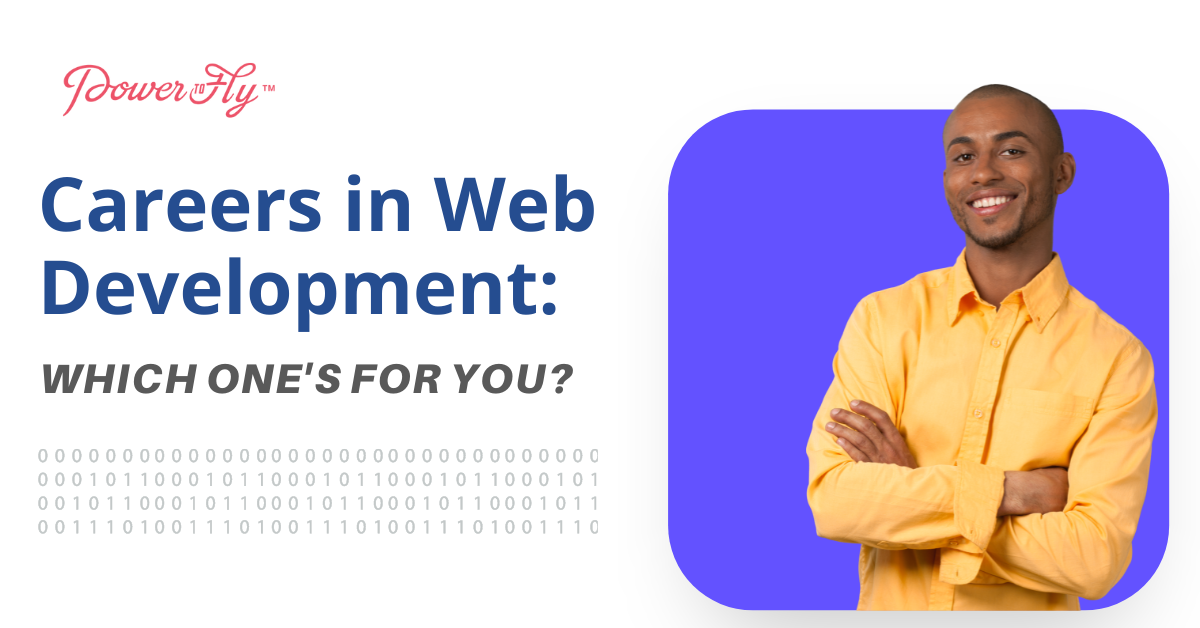 Upskilling and Development
We all have our favorite websites– the ones we frequent, bookmark, and recommend to others. You might even enjoy some website features so much that you've found yourself wondering why they aren't more popular. Or maybe you've experienced times where you were frustrated with a website and wished you could add features or even design your own!
If you've ever found yourself intrigued at the prospect of designing and developing your own websites, then a career as a web developer might be just for you!
As a web developer you would be responsible for coding, designing, optimizing, and maintaining websites. Today, there are over 1.7 billion websites in the world and, in turn, the demand for web developers is on the rise. In order to figure out what kind of web development work best suits you let's start with an introduction to the three main roles in web development that you can choose from.
The Three Types of Web Development Jobs
Front-End Web Development: The Creative Side
Think of front-end development as the décor of a house. The color scheme, furniture, manicured lawns, and overall aesthetic. In terms of a website, front-end development is laser-focused on the appearance of a website and its presentation on different devices. If you're considering a role in front-end development, it's important to learn programming languages such as HTML, CSS, and JavaScript. These three languages go hand-in-hand. HTML allows you to create user interface elements, CSS helps you with stylistic elements, and JavaScript allows you to incorporate online tools and connect your website to back-end functions.
In addition to programming skills, front-end developers need to be detail oriented, creative, willing to keep up with the latest trends in web development, cyber security conscious, and geared toward user-friendly designs. The median salary for a front-end developer can reach well into the $90,000 to $100,000 range.
Back-End Web Development: The Logical Counterpart
While a house can be beautifully decorated, it's incomplete without a solid foundation and efficient infrastructure. Similarly, a well-designed website depends on logical and functional code to power the features of that website. Back-end web development is code-heavy and focused on the specifics of how a website works. If you enjoy the analytical challenge of creating the behind-the-scenes code that powers a website, then back-end development is for you.
Since this role is more code-heavy, it's important that you learn numerous programming languages and understand algorithms and data structures. Some languages that are essential to back-end development are Ruby, Python, SQL, and JavaScript. Back-end developers also ensure that users can successfully retrieve and access data. This requires creating and using APIs (Application Programming Interfaces) which act as messengers that relay data related requests. Additionally, developing the code for the inner workings of a website also requires back-end developers to be conscious of the user interface features designed by front-end developers and to internally mitigate potential security risks. Due to the increased technical aspect of this position, back-end developers normally earn higher salaries than front-end developers. The average median salary for this role is around $118,000 per year.
Full-Stack Web Development: A Little Bit of Everything
A full-stack developer is essentially the Jack (or Jill)-of-all-trades in web development. Full-stack developers need to be knowledgeable about both front-end and back-end roles. This does not necessarily imply that you would need to be an expert in both roles, but you should fully understand the different applications and synergies they each imply. In order to work in this position, you will need to know the programming languages used by front-end and back-end developers. In addition to these languages, full-stack developers also specialize in databases, storage, HTTP, REST, and web architecture.
Full-stack developers are often required to act as liaisons between front-end and back-end developers. Full-stack developers need to be both problem solvers and great communicators. The end goal for a full-stack developer is to ensure that the user's experience is seamless, both on the front-end and on the back-end. In return, you can expect to earn a median salary of $100,000 – $115,000 a year for this role.
Taking the Next Step
Web development is both in-demand and lucrative! All three roles described above contribute to specific aspects of web development and the scope of each one can be customized to the industries and positions you feel best suit you. Regardless of which role you choose, all of them need a foundation in programming.
To gain the programming skills needed in each role, you can enroll in courses or learn independently. Coding bootcamps are a great way to boost your skillset quickly and efficiently.
Click here for some of our highly rated programming bootcamp options! Make sure to check out the discounts available to PowerToFly members.
READ MORE AND DISCUSS
Show less
Loading...