GET EMAIL UPDATES FROM POWERTOFLY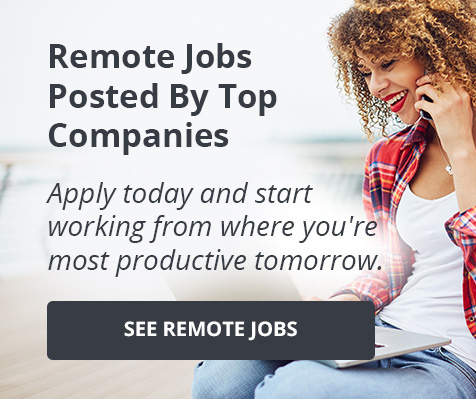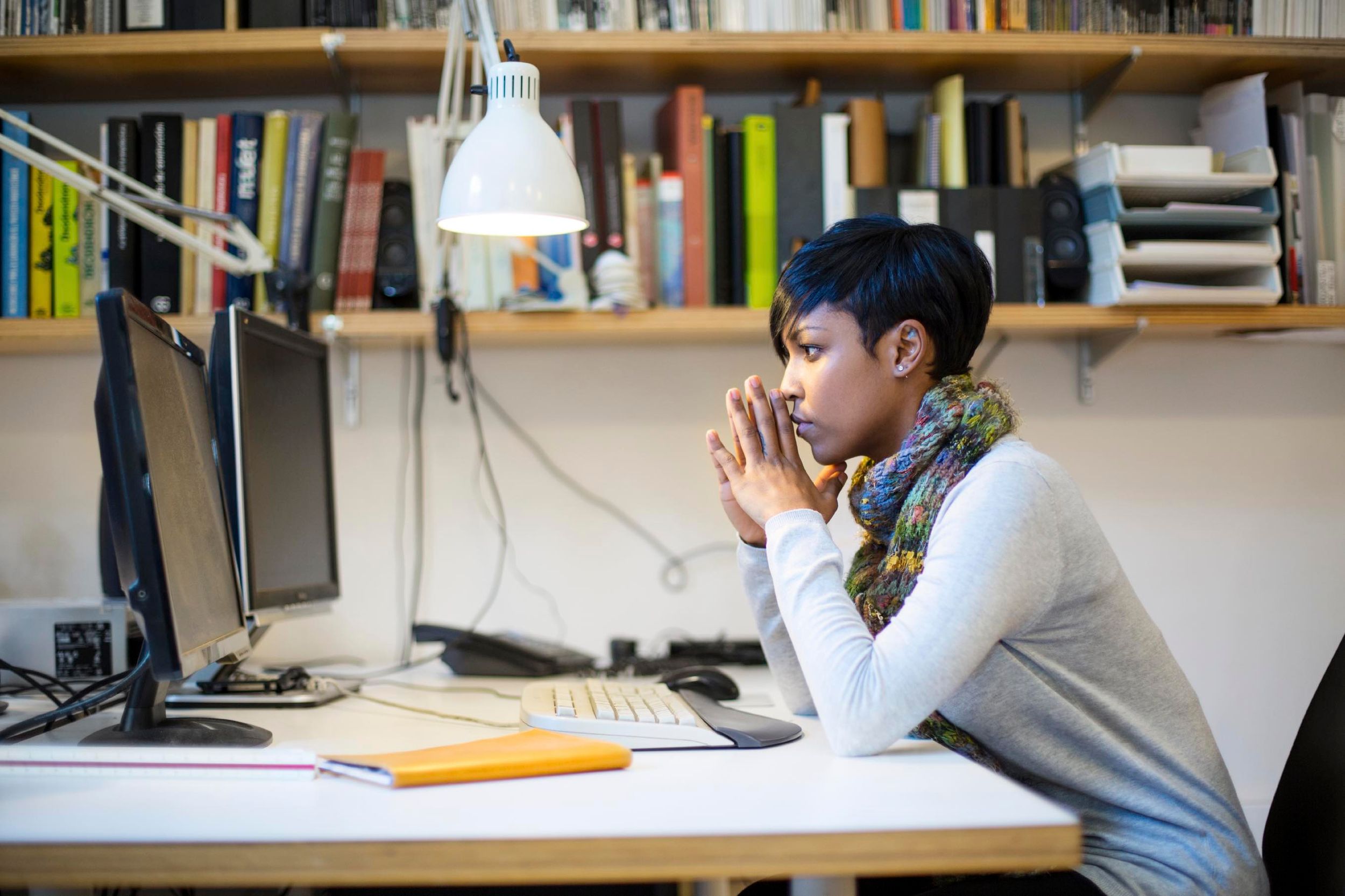 January 18, 2017
Career and Interview Tips
How To Get Your Resume On One Page
---
1. Q: How do I get my resume down to one page?
A: Be ruthless in your editing! Intensively edit yourself. There are also 1-page templates you can find online that can help you stick to a single page. Spend time, pull pieces out and focus on "how does this relate to this job description?" Do these things especially if you've been working for a long time.
2. Q: Which items should I cut from my resume?
A: There are several easy cuts that can be made to even the best of resumes including: accomplishments and awards unrelated to your field or the desired field you want to be in, "in-training" language, irrelevant and out-of-date job experience, outdated skills that are almost universal, generic filler words (references upon request, team player, goal-oriented).
3. Q: Which items should I include on my resume?
A: Tell a story and tell it well. Then, take it a step further by showing not just telling. Link to specific projects. Make it easy for recruiters to get your skills. Quantify you accomplishments with stats and numbers. For example, how much time did you save your team with a new tool? How much revenue did you help increase?
4. Q: How do I address the gap in my work history?
A: Do your research and brush up on new skills that will expand on your previous experience to stay current. If you've taken time off to raise kids, help family, etc, it's OK to share that information. Use the time to stay competitive by volunteering and taking courses. Proactively explaining your work gap prevents hiring managers from guessing erroneously about why you weren't working.
5. Q: What's the formula for a perfect resume, cover letter or cover email?
A: Always be closing. A-B-C. Focus on what will make you shine to a hiring manager. The successful ones are easy for the reader to read, are an email instead of attachment and are short, specific and interactive, striking the right tone. Focus on your hiring manager's unmet needs. Cut down on everything except what you bring to that specific role.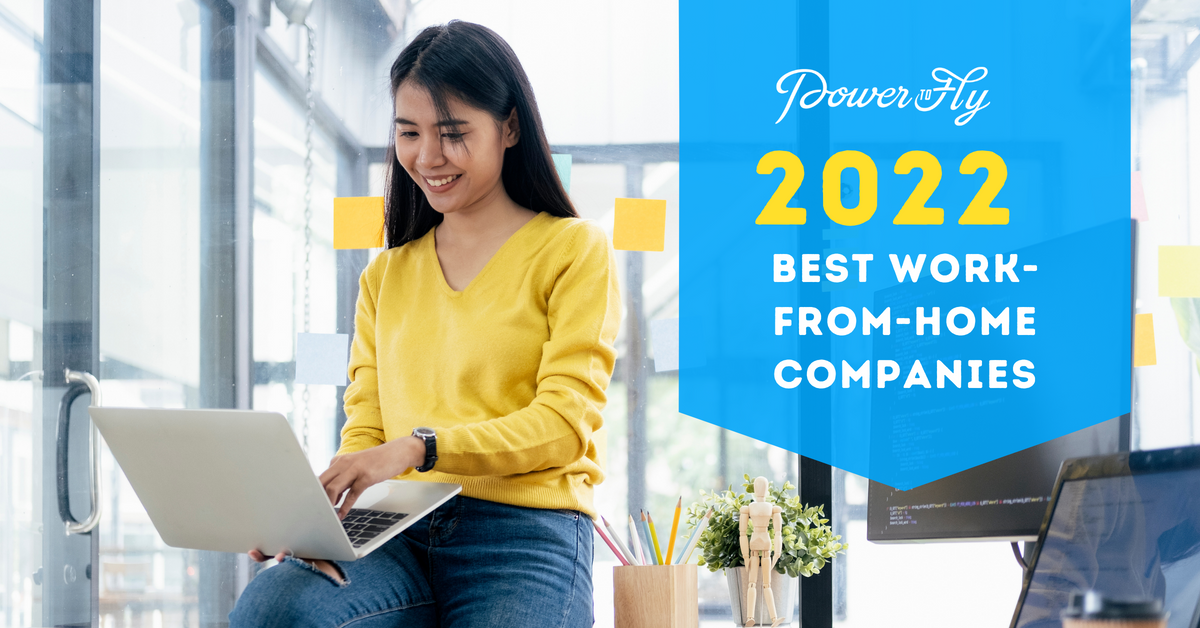 Featured Post
Every year, PowerToFly creates a list of the best work-from-home companies. Now that over half of the U.S. workforce is remote, compiling that list was a bit more challenging.
This year, we prioritized selecting companies that are remote-friendly—meaning they have both remote and in-person roles—but they have made long-term commitments to hiring and supporting employees who choose to work from home; and we think they have the perks, values, and organizational framework to allow all employees to flourish in their careers, regardless of location.
Keep reading to see our top 15 work-from-home companies for 2022, along with a description of what they do, why we like them, and who they're looking for.
PowerToFly's Best Work-From-Home Companies 2022:
Don't see what you're looking for? Check out a fill list of 5,000+ open remote roles here!
READ MORE AND DISCUSS
Show less

Collective Insights
Below is an article originally written by Tatum Bass, and published on January 20, 2021. Go to Collective Insight's page on Powertofly to see their open positions and learn more.
Culture in the Time of Covid-19
When I began writing this entry on culture in the time of Covid-19, I initially had a doom and gloom outlook on the future of organizational culture. However, through deeper insight and conversations with colleagues and clients, I realized that the pandemic has instead provided an opportunity for companies. This time and the challenges brought with it have provided organizations a cultural diagnostic in and of itself. The measures companies have taken to address Covid-19 put a microscope on culture that exposes things more visibly than ever before. Think about how you have defined your culture and look back at the past year. Is your organization's definition of culture still reflected in your workforce?
In our model of organizational culture at Collective Insights, culture is an interconnected system of elements that carry the instructions for company growth, development, and day-to-day functioning. Of the six elements, place is a key component of the system, and place has been substantially altered for most of us since March. "Place" is the geography, architecture, aesthetic design, and physical location of your organization that inherently impacts the values and behaviors of people in your workplace. However, our new "workplace" during the pandemic is within the confines of an individual's home or a transformed space that adheres to the restrictions of Covid-19. It is no longer the shared, in-person location we traditionally identified as the work-"place". Since organizational culture is an interconnected system of elements, this dramatic shift in place puts significant strain on the five other elements:
Behaviors – those actions that the company encourages, discourages, accepts, or rejects
People – the individuals we work with, hire, and retain
Values – a set of beliefs held by the company that explicitly define expected behaviors for how work is done
Purpose – the company's "reason-for-being"
Stories – those narratives shared and passed down by employees
When nurtured the right way, these elements can align successfully with your strategy to create a powerful combination. Right now, all companies have had to develop strategies to deal with the operational, financial, and human capital (e.g. employee fatigue) strains that have arisen due to the pandemic. In concert, leadership is faced with the stark reality of whether or not their Covid-19 strategy is consistent with the values and purpose of their company culture.
Make a deliberate effort to focus on your company's purpose and values. Do your current actions and decisions align with your purpose and values?
Consider if leadership decisions and actions, especially in handling the impact of the pandemic, reflect the purpose and values that define your company's culture. Is your company doing what it says it believes in? Are leadership behaviors, especially in decision making, reflecting what they say their culture stands for?
Have there been actions or decisions that conflict with your organization's purpose and values?
If so, how can you address these contradictions in leadership behaviors and the impact such actions have had on the "current" culture (i.e. cultural climate) in comparison to the culture the company says it upholds? This is key to prevent lost trust from your employees and customers.
How can leadership avoid making these contradictions in future decisions and actions?
If you cannot avoid these contradictory decisions to keep your business operating, then address each decision with upfront communications that incorporate the language, tone, and spirit of your culture and values.
Show empathy, transparency, and awareness of the conflicts. Bring your customers and employees along the journey with you, to help them see why leadership had to make the difficult decisions they did, and hopefully maintain (or even grow) their trust in your organization along the way.
Leaders should act as "advocates" of your company values and exhibit these in their communications and actions as frequently and consistently as possible.
What is the story being imprinted on the "organizational mind" of your company right now? Is it the narrative you want to be shared and passed down in the coming years?
Write the story taking place right now the way you want it to be remembered. There is no doubt this moment in time, and the way it is handled, will be personally remembered for years to come. This 2020 narrative will be imprinted on the "organizational mind" forever – passed down by current, previous, and potential employees and customers.
How are employees interacting in this new virtual environment? Are new mediums and cadences being put in place, and do they effectively bring your culture and values to life?
Redesign your company's "socialization process" to take advantage of the current all-virtual environment. Bring employees together from across the organizational hierarchy to talk about the culture, what is going well and not well, so they are able to get to truly know colleagues from across the company. This redesign facilitates exposure to a wider, more varied set of experiences in understanding your company.
Research has shown that culture is more about shared values – making sure all employees believe they share the same organizational culture – than physical artifacts and place. All-remote companies argue that their model is more effective in communicating and facilitating shared values across the organization than in the in-person model, claiming how seldom a coincidental watercooler chat will occur between individuals on another floor or building.
In closing…
This year and all of the challenges brought with it have put the magnifying glass on leadership action and the culture that is truly being upheld within organizations. Use this time to reflect on your organization and better understand how your culture manifests itself within the workforce. For instance, if your organization claims to foster collaboration and initiatives, and you see ad hoc teams popping up, then your people and their behaviors are reflecting the values defined within your culture. However, if you see aspects of your people, stories and behaviors that do not reflect your organization's definition of culture, it is time to reevaluate and take serious consideration of if and how your culture is being upheld during this shift in environment and working conditions.
Consider, if the challenge is maintaining your current company culture in this new normal or if the challenge is tweaking, or even reinventing, your culture to meet the new normal. If you are a leader, use the guide above to steer through the evaluation and solutioning process. If you are a current or prospective employee, use this guide to assess the organization's handling of culture in one of the most challenging times in our history. You decide if their approach aligns with the values, purpose, and stories written on the walls, website, and employee handbook purported by the leadership and company itself.
READ MORE AND DISCUSS
Show less
Loading...