GET EMAIL UPDATES FROM POWERTOFLY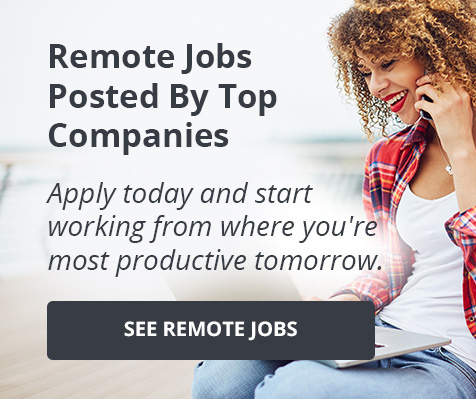 October 26, 2018
Audible
Girls Who Code @ Audible 2018
Below is an article originally written by Jamy Barton, the Sr. Director of Tech Diversity at PowerToFly Partner Audible, and published on September 25, 2018. Go to Audible's page on PowerToFly to see their open positions and learn more.
A summer of learning and inspiration for the years ahead!
A summer rain pounded Newark, NJ in early August as a gust of 23 girls piled into the lobby of 1 Washington Place. Participants from the Girls Who Code summer immersion program had arrived at Audible! And we were ready for them!
Girls Who Code, a national non-profit organization focused on closing the gender gap in technology, runs six-week summer programs across the nation. Audible is a popular visit for the girls participating in the program in several nearby locations, and we were delighted to host them on August 10.
"The girls appreciated learning highly relevant industry skills in the classroom at Audible"
For each visiting group, the day-at-Audible journey began—at the elevator whiteboard. We encouraged the girls to get creative, be bold, and tell us why they code…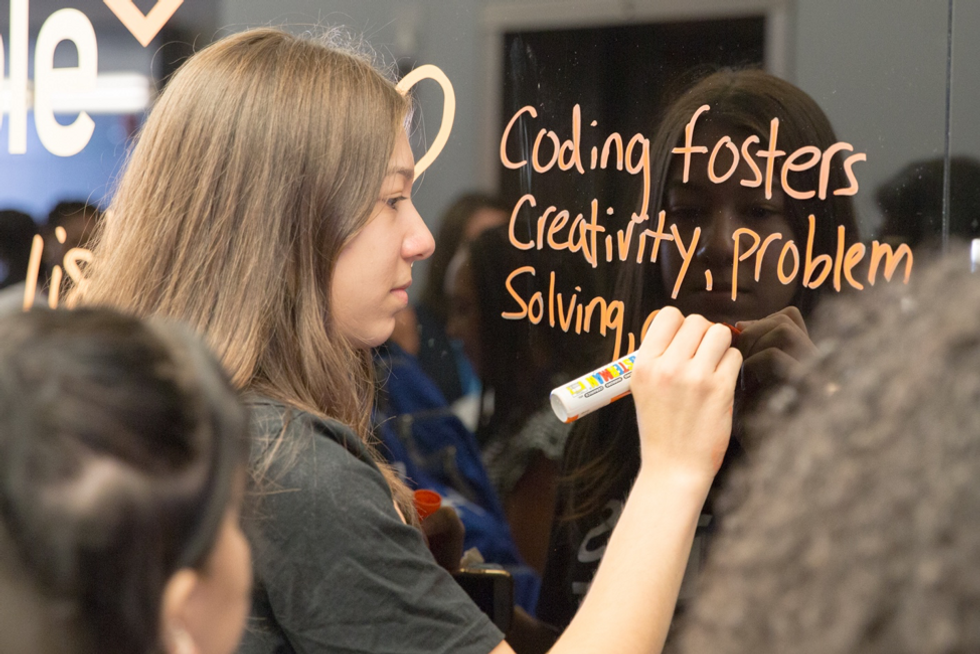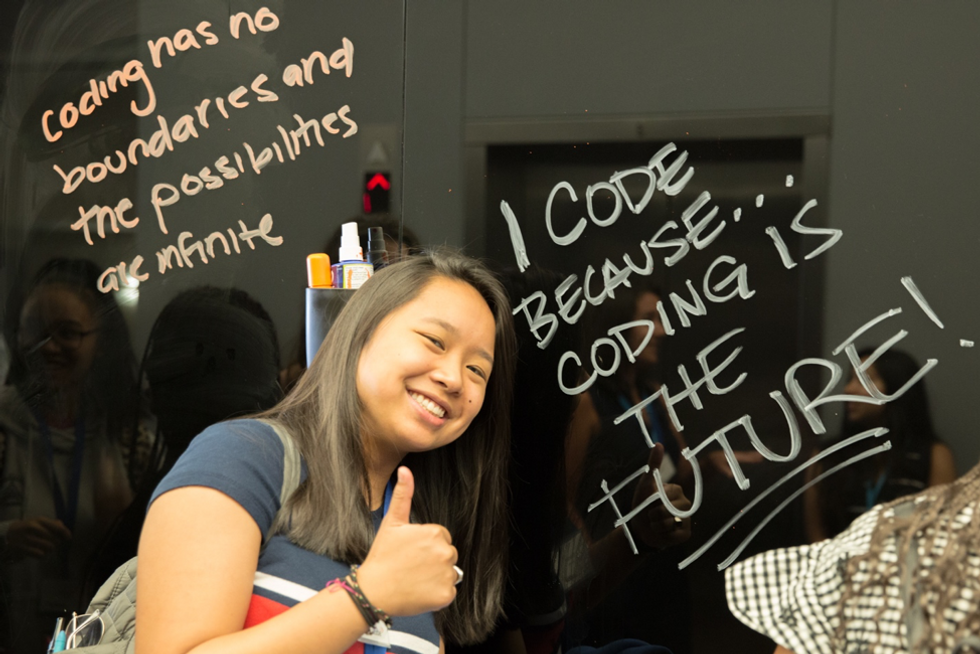 The Future is Female
Up to the 12th Floor with a sweeping view of New York City in the distance, the day kicked off with an orientation about Audible, its technology, its products, and most importantly, its customers. Then, leaders from the Audible Technology team sat with the girls to share ideas and insights into careers in tech. The leaders specifically tapped into discussions about early-stage lessons learned, failure and confidence, and self-care, including confessions of daily routines that they attribute to better balance and success. Hands flew up as we opened to Q&A. We have no doubt that many of the girls in that room will be leading similar conversations as future tech leaders!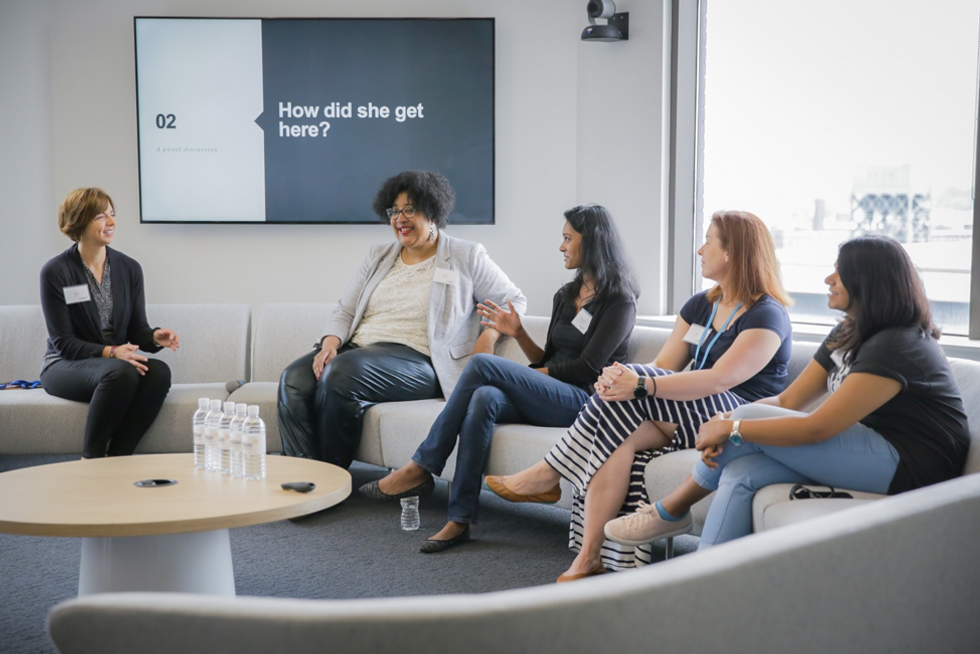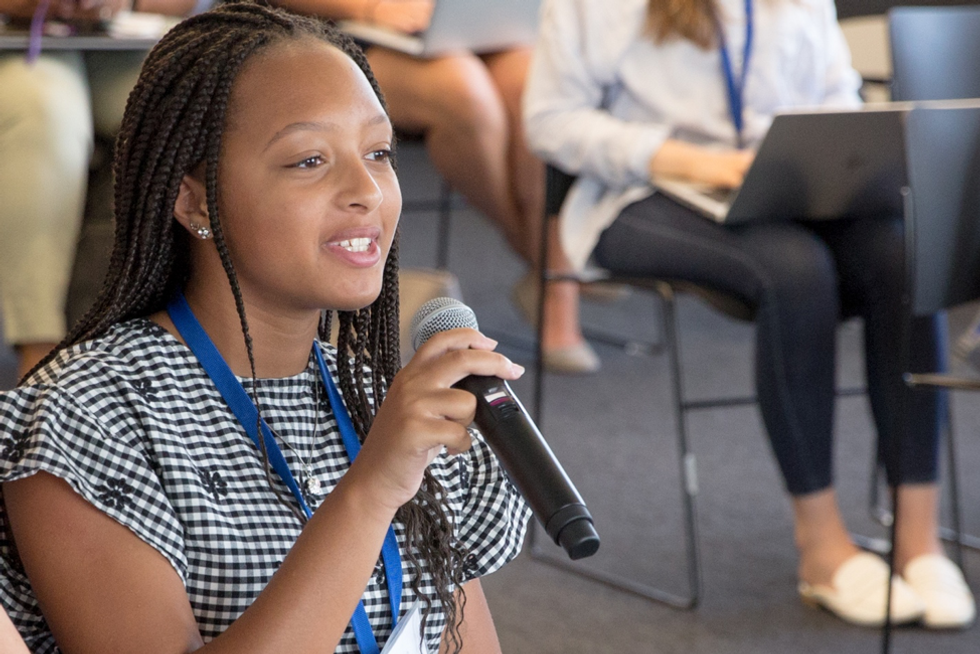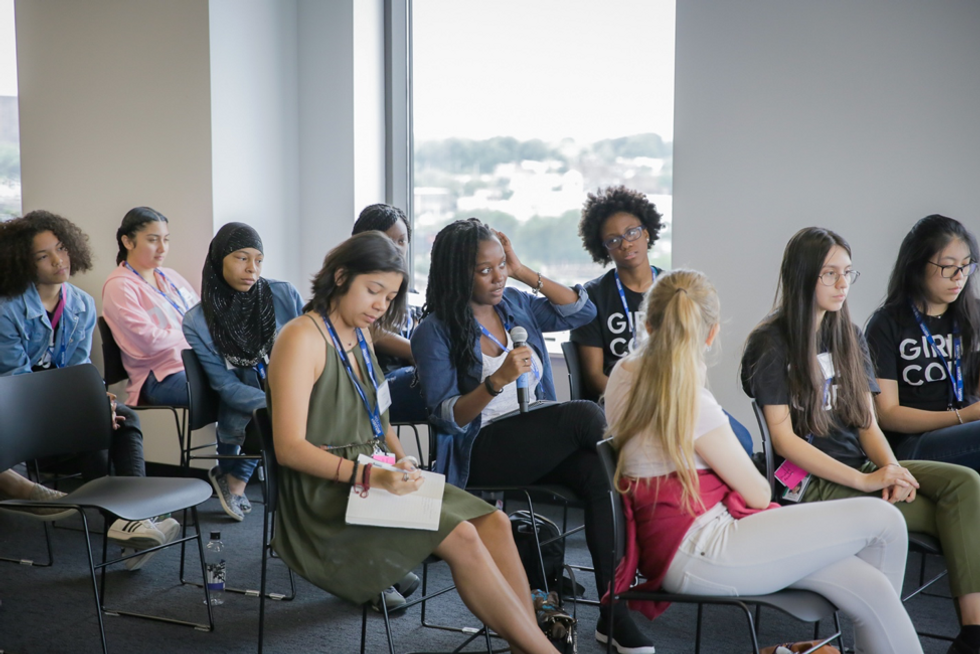 Off to the Studios!
Audible records and produces a large amount of its audio content at 1 Washington Park. It's in the Audible Studios where world-class narrators bring books to life. The Studios team provided the girls with a rare glimpse inside the people, process, and technology behind that magic.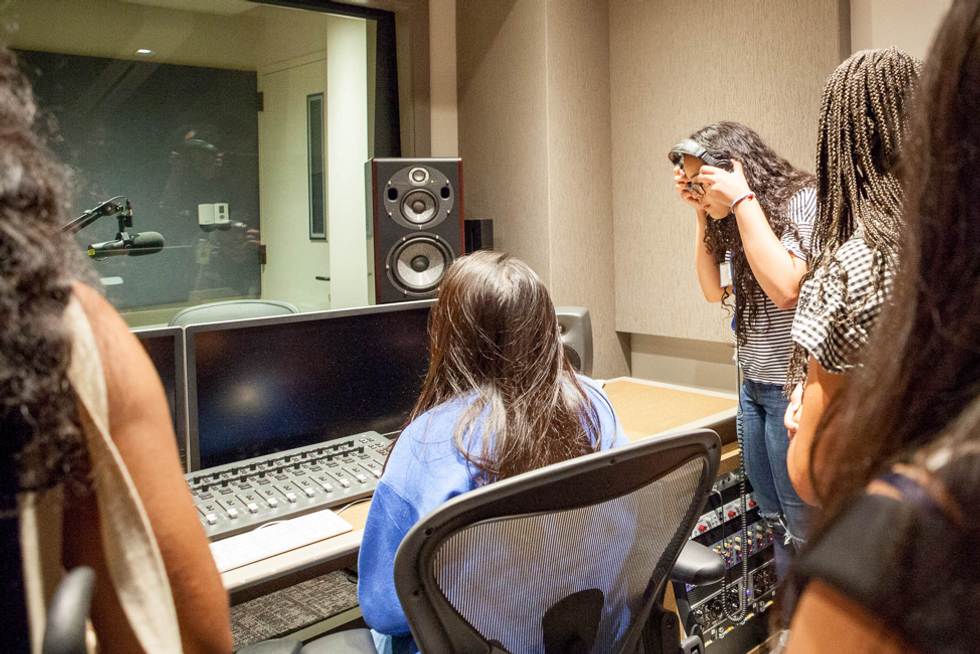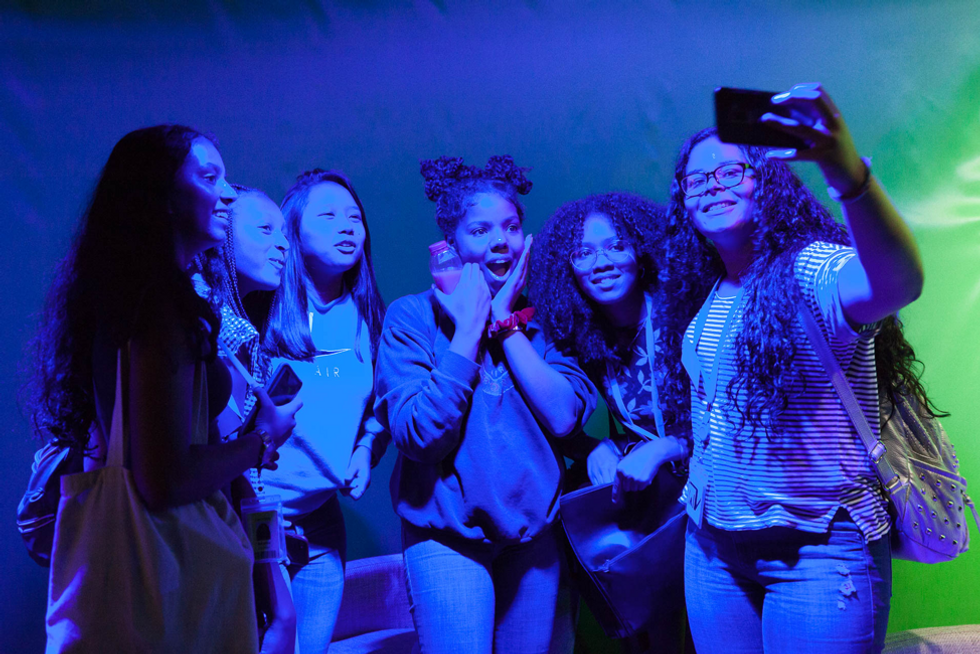 "Alexa, ask TV Show Finder, on what channel is Young Sheldon?"
After lunch, the girls rolled up their sleeves and took to the classroom for a two-hour workshop on developing Alexa Skills. With coaching from members of the Audible Tech Team, girls paired up to develop their own TV Show Finder Alexa skill. Starting with basic skills building, the girls eventually added their own flare to the skill. One group utilized SSML tags to alter Alexa's voice to sound scary. Another group simplified Alexa's response for daily shows. For example, instead of Alexa listing all the days of the week for a daily show, the team modified the response to simply say "the show aired daily."
All teams succeeded in reaching their goal to build a working Alexa skill. A key takeaway from the workshop was that developing software may seem intimidating at first, but once a problem is broken into smaller parts, each part is not nearly as intimidating as the whole. A life lesson that goes beyond the classroom!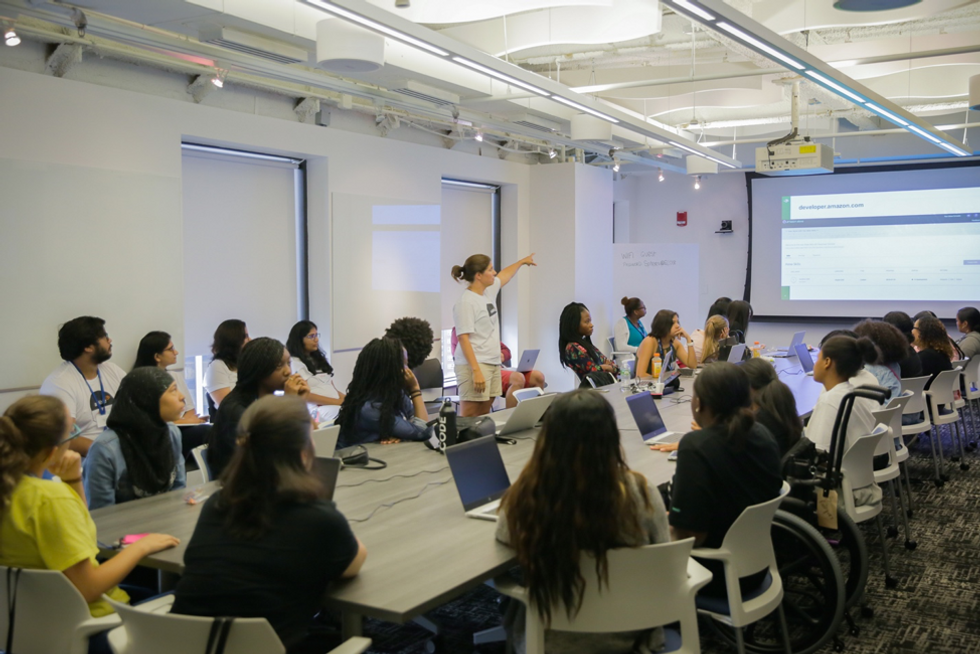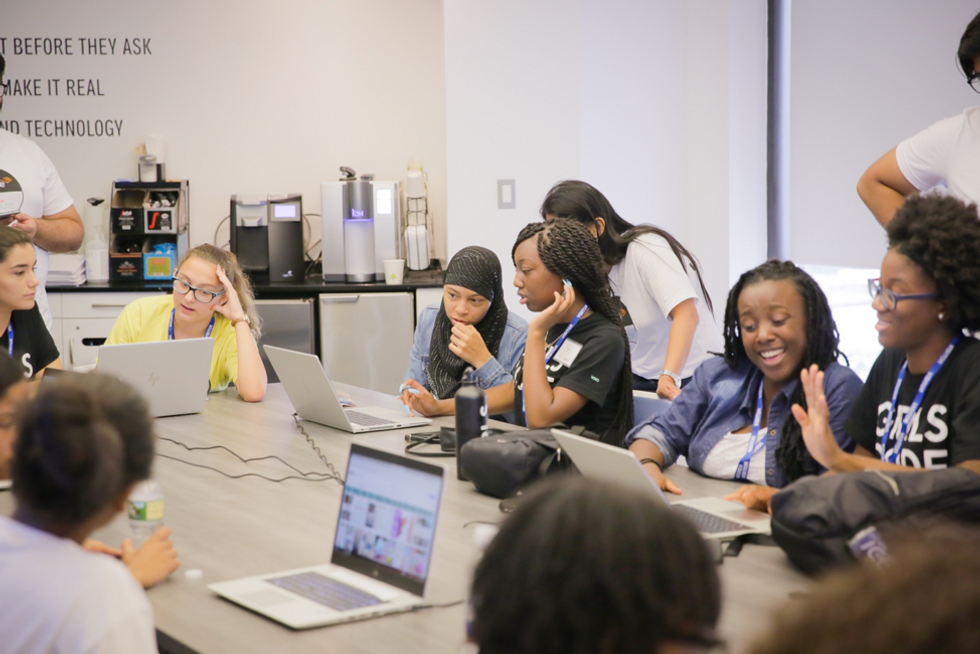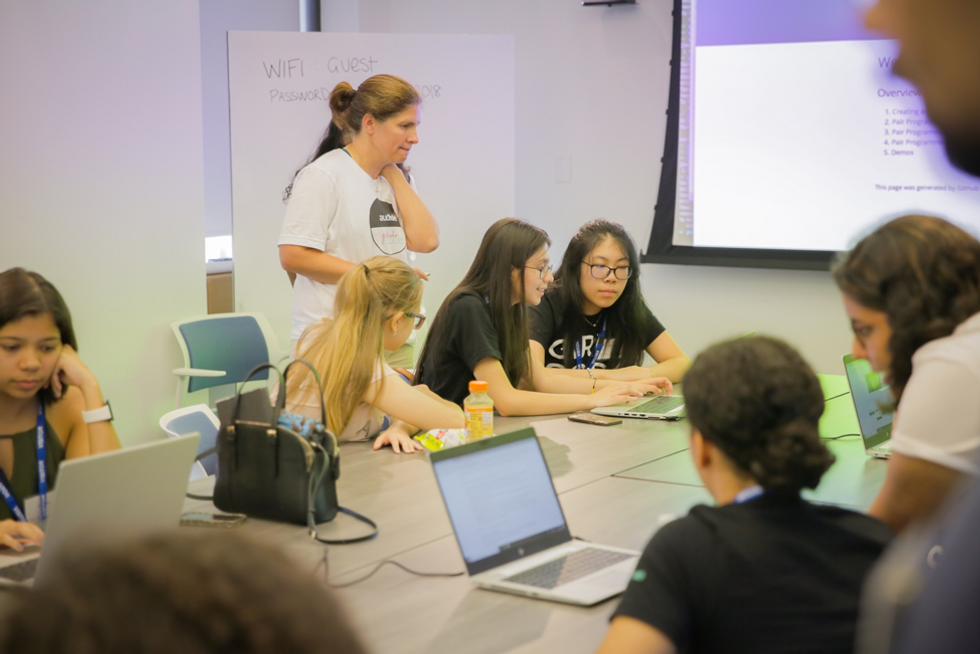 SWAG-OUT…
The smiles broadened with ice cream and Audible swag bags including an Echo Dot for future listening and experimentation!
"The girls appreciated learning highly relevant industry skills in the classroom at Audible. This, and hearing about various pathways that they can take in the field of technology from the panel discussion, left them excited and motivated to learn more." —Tisha Greenidge, Lead Summer Immersion Program Instructor
We wish the girls (who code) an amazing school year ahead and hope that their day-at-Audible reinforced their vision of a future in technology! We're counting on you!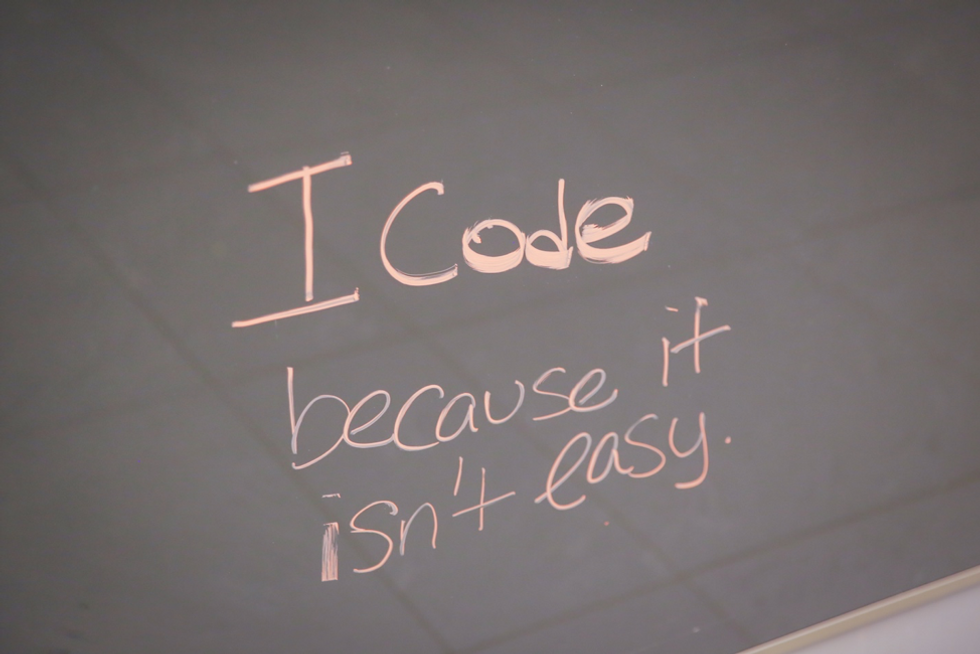 Remember we are hiring! Audible is growing rapidly and always looking to add amazing people to our team. Check out our
open positions
and we'd love to hear from you.
Talent
10 Full-Time Roles You Can Do Remotely! [Updated Sept 2021]
[This article was updated September 20, 2021]
Work-from-home jobs sometimes get a bad reputation: low pay, repetitive work, micromanagement... the list goes on. But if one good thing has come out of 2020, it's that it's redefined working from home. Remote work has come a long way, and the opportunities to work from home in 2021 are more promising than ever before.
If you're like me, and freelance, task-oriented remote jobs like article writing, data entry, transcription, or professional survey taking (yep, that exists), aren't your thing - don't worry. There are more full-time remote opportunities than ever before that offer you the freedom to manage your own time, the security of consistent monthly income, the support of a team, and the promise of growth. In fact, we've got close to 5,000 on PowerToFly.
So, if you're looking for a remote opportunity in 2021 that will push you to develop professionally, look no further than our list of the 10 best work-from-home jobs. And by best, we mean fun, challenging roles that will help you grow, while making a respectable income.
All the jobs listed have average salaries between 45 and 119k, and have average or higher-than-average growth potential (based off of the U.S. Bureau of Labor Statistics' predictions for growth from 2018 to 2028 and/or LinkedIn's 2020 Emerging Jobs Report).
10 Best Work-From-Home (Remote) Jobs for 2021
Jobs sorted from highest to lowest average salary. (Salary data taken from ZipRecruiter, Glassdoor, LinkedIn, and/or the U.S. BLS depending on availability and specificity to remote roles.)
-----

Interested in one of the roles above? Check out these resources for landing your dream remote job and get ready to reap the full benefits of remote work in 2021 - doing what you like, where you like. Good luck!
[A version of this article was originally published on Dec. 19, 2018]

READ MORE AND DISCUSS
Show less
Loading...