GET EMAIL UPDATES FROM POWERTOFLY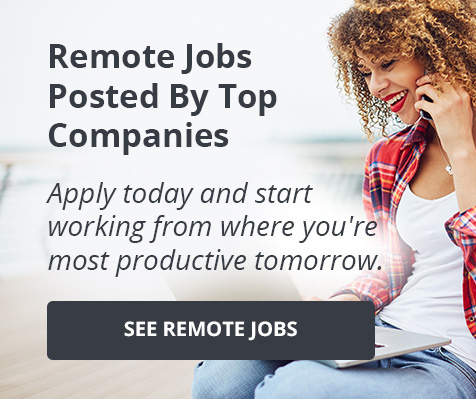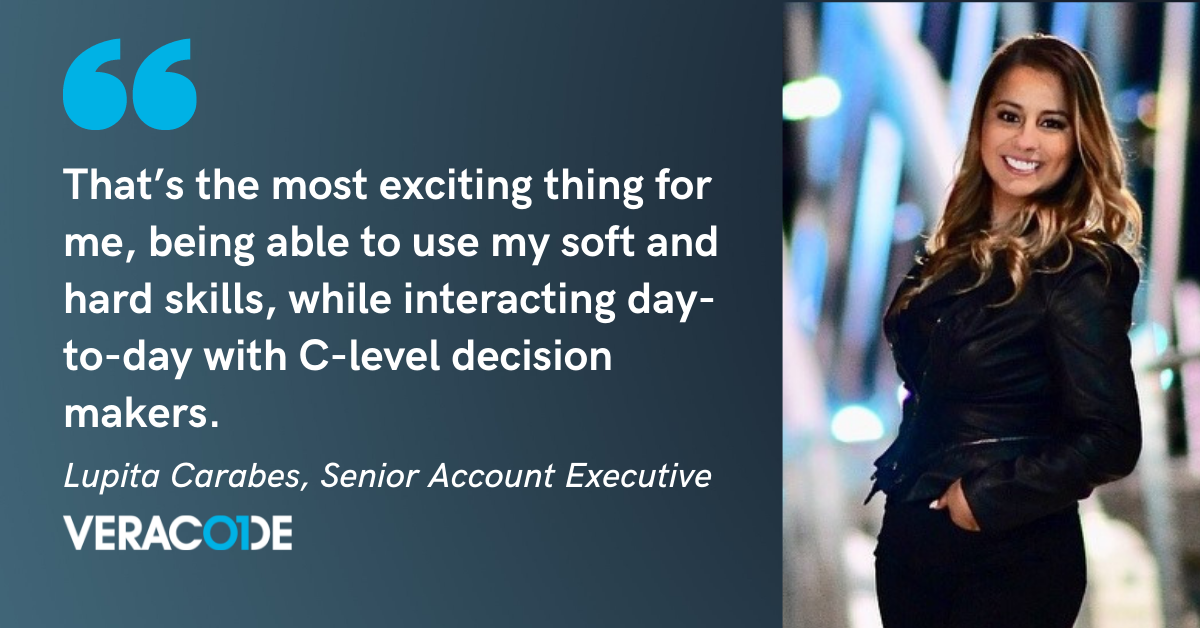 December 13, 2021
Veracode
What Veracode's Lupita Carabes Learned Going From Engineering to Tech Sales
Lupita Carabes was interested in understanding why the company she was working for was having a bad quarter.
As a software engineer, her plate had been full for months. She and her coworkers had performed well against their expectations and kept code moving through. So what had happened?
"It piqued my interest. How are we allocating resources? How are decisions being made? How are we producing revenue?" says Lupita, reflecting on what would become a major career shift. "That put me on a path to a customer facing role; what's known as a sales engineer."
She asked her then-manager if she could explore the sales side of the business, but Lupita was told she needed more experience first. A few weeks later, she got a note from a Veracode recruiter—and met a hiring manager who was more than open to helping Lupita transition into tech sales.
We sat down with Lupita, who is now a senior account executive at Veracode, to hear more about her career journey, how she made the transition from engineering to sales, and what advice she has for those who are considering following in her footsteps.
Learning How Businesses Really Work
Growing up, Lupita got her first taste of entrepreneurship when she worked with her family on their business and was inspired to one day launch her own.
"I felt inclined to go the entrepreneurial route because I enjoyed the ability to control my own outcome and make my own way," she says. "I quickly realized I didn't really have the resources to scale."
That realization led Lupita to pursue a career that was in high demand—she had won a full-ride scholarship that would apply to a STEM degree. She majored in electrical engineering, minored in computer science, and completed the university entrepreneurship scholars' program.
During her time as a software engineering intern, Lupita realized the abundance of job opportunities she would have if she went to work as a developer. She also saw it as an opportunity to gain more business experience that would help her later down the line. So, she stayed in engineering roles up until the Veracode opportunity came about.
"The hiring manager asked if I was prepared to be less technical," says Lupita of how the tech sales job was first presented. "But I've actually needed to be more technical. I talk to engineers with various levels of expertise about different technologies, and technology is always changing."
When Lupita joined Veracode, her title was associate solutions architect. She took a pay cut for the role, then spent the next couple of years proving herself earning promotion after promotion.
"In order to keep moving up, I had to build a case, with metrics, and proof points to show my value and contributions I made to help the business," she says. "It's a lot of responsibility—it's your own franchise. I call the shots, and that's been a huge learning curve but extremely rewarding."
Now, as a senior account executive, Lupita regularly talks to engineers and security analysts, and closes deals with CTOs, CISOs, CIOs, and CMOs (say that five times fast!). The exposure to business leaders and technical talent has given Lupita the exposure she was looking for to build her own entrepreneurial toolkit—and has taken full advantage of her background.
3 Key Messages for 3 Key Groups
Reflecting on her career so far, Lupita is happy to have made the shift to sales, where she can continue to bridge gaps between groups and further develop multiple skill sets.
"I was once a girl who didn't know about the engineering role, and now I'm consulting engineers to think about security and their process," says Lupita. "That's the most exciting thing for me, being able to use my soft and hard skills, while interacting day-to-day with C-level decision makers."
Here's the advice she would give based on this experience:
For her engineering peers: consider sales engineering. "If you're looking for more social interactions, having a fundamental understanding of the problems we are trying to solve makes for a much easier conversation with prospects," she says. "You get to talk to tons of like-minded people, and sometimes conversations turn into partnerships. Sometimes they turn into friendships, or even mentorships. I think that's really cool—and I wouldn't have access to that if I was just sitting at my computer coding away."
For her sales peers: be genuine and add value. "Customers sometimes aren't open to sharing a lot of information up front," she says. "So earning their trust and understanding the outcomes they are looking to achieve is really important. I ask open-ended questions and try to understand and not assume exactly what their challenges are. There's a lot of 'debugging' in learning what the business is actually trying to accomplish—leverage your network because the more people you involve, the better chance you'll have of truly solving their business problems."
For her prospects: application security is worth it. Several years into selling Veracode's services, Lupita has learned that a common challenge companies face is fear of slowing down developers, even when there's a lot (read: customer data, regulatory fines, and reputational damage) on the line. She often hears, "'We've always done it this way and we've never had a breach,'" but Lupita is a firm believer that secure code is valuable code.
"More and more companies are using security as a competitive advantage and customers are no longer willing to accept the liability for software that sees security as an afterthought. Application security requires people, process, and tech," she explains. "I enjoy taking the guesswork out of building the right approach."
For now, Lupita knows she has much more to learn at Veracode and is looking forward to doing so. Who knows, though—in a few years, maybe she'll find herself on the other side of the C-suite table!
If learning new skills at Veracode sounds interesting to you, check out their open roles!
Related Articles Around the Web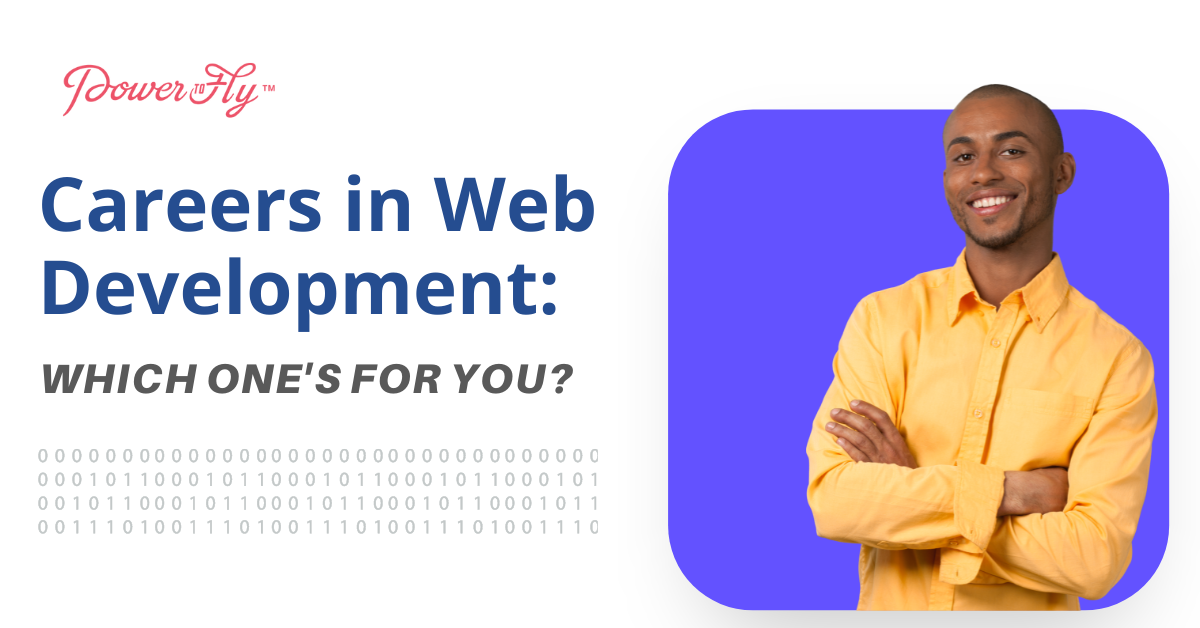 Upskilling and Development
We all have our favorite websites– the ones we frequent, bookmark, and recommend to others. You might even enjoy some website features so much that you've found yourself wondering why they aren't more popular. Or maybe you've experienced times where you were frustrated with a website and wished you could add features or even design your own!
If you've ever found yourself intrigued at the prospect of designing and developing your own websites, then a career as a web developer might be just for you!
As a web developer you would be responsible for coding, designing, optimizing, and maintaining websites. Today, there are over 1.7 billion websites in the world and, in turn, the demand for web developers is on the rise. In order to figure out what kind of web development work best suits you let's start with an introduction to the three main roles in web development that you can choose from.
The Three Types of Web Development Jobs
Front-End Web Development: The Creative Side
Think of front-end development as the décor of a house. The color scheme, furniture, manicured lawns, and overall aesthetic. In terms of a website, front-end development is laser-focused on the appearance of a website and its presentation on different devices. If you're considering a role in front-end development, it's important to learn programming languages such as HTML, CSS, and JavaScript. These three languages go hand-in-hand. HTML allows you to create user interface elements, CSS helps you with stylistic elements, and JavaScript allows you to incorporate online tools and connect your website to back-end functions.
In addition to programming skills, front-end developers need to be detail oriented, creative, willing to keep up with the latest trends in web development, cyber security conscious, and geared toward user-friendly designs. The median salary for a front-end developer can reach well into the $90,000 to $100,000 range.
Back-End Web Development: The Logical Counterpart
While a house can be beautifully decorated, it's incomplete without a solid foundation and efficient infrastructure. Similarly, a well-designed website depends on logical and functional code to power the features of that website. Back-end web development is code-heavy and focused on the specifics of how a website works. If you enjoy the analytical challenge of creating the behind-the-scenes code that powers a website, then back-end development is for you.
Since this role is more code-heavy, it's important that you learn numerous programming languages and understand algorithms and data structures. Some languages that are essential to back-end development are Ruby, Python, SQL, and JavaScript. Back-end developers also ensure that users can successfully retrieve and access data. This requires creating and using APIs (Application Programming Interfaces) which act as messengers that relay data related requests. Additionally, developing the code for the inner workings of a website also requires back-end developers to be conscious of the user interface features designed by front-end developers and to internally mitigate potential security risks. Due to the increased technical aspect of this position, back-end developers normally earn higher salaries than front-end developers. The average median salary for this role is around $118,000 per year.
Full-Stack Web Development: A Little Bit of Everything
A full-stack developer is essentially the Jack (or Jill)-of-all-trades in web development. Full-stack developers need to be knowledgeable about both front-end and back-end roles. This does not necessarily imply that you would need to be an expert in both roles, but you should fully understand the different applications and synergies they each imply. In order to work in this position, you will need to know the programming languages used by front-end and back-end developers. In addition to these languages, full-stack developers also specialize in databases, storage, HTTP, REST, and web architecture.
Full-stack developers are often required to act as liaisons between front-end and back-end developers. Full-stack developers need to be both problem solvers and great communicators. The end goal for a full-stack developer is to ensure that the user's experience is seamless, both on the front-end and on the back-end. In return, you can expect to earn a median salary of $100,000 – $115,000 a year for this role.
Taking the Next Step
Web development is both in-demand and lucrative! All three roles described above contribute to specific aspects of web development and the scope of each one can be customized to the industries and positions you feel best suit you. Regardless of which role you choose, all of them need a foundation in programming.
To gain the programming skills needed in each role, you can enroll in courses or learn independently. Coding bootcamps are a great way to boost your skillset quickly and efficiently.
Click here for some of our highly rated programming bootcamp options! Make sure to check out the discounts available to PowerToFly members.
READ MORE AND DISCUSS
Show less
Loading...