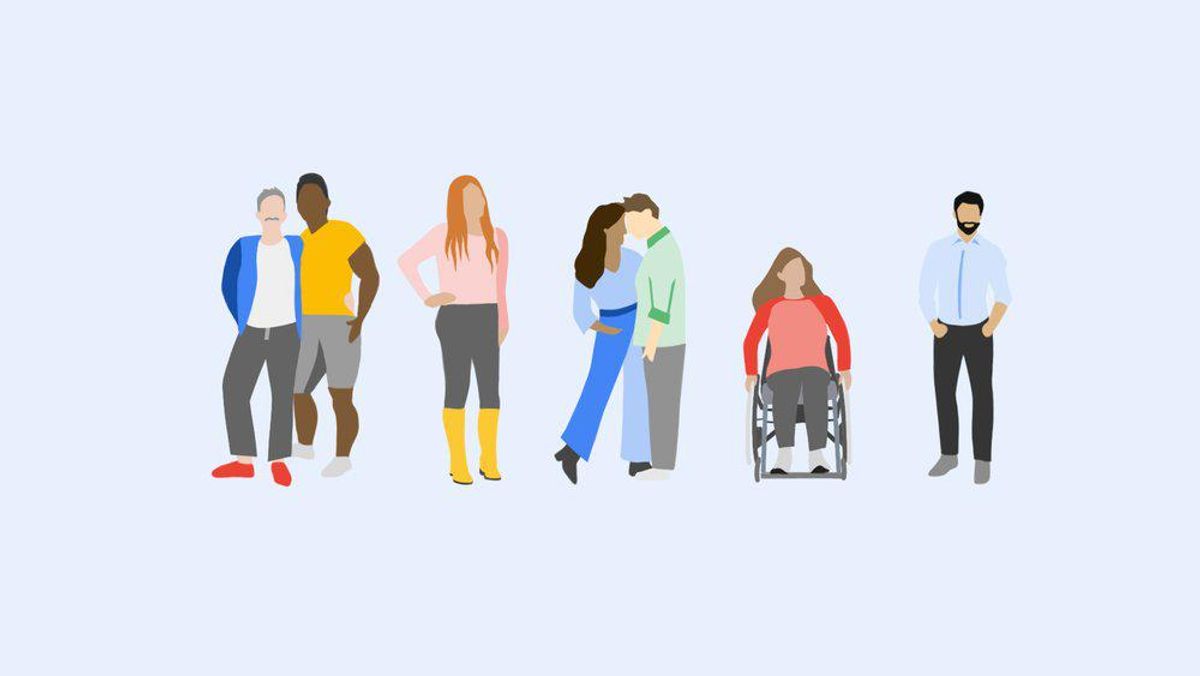 Google Inc
Below is an article originally written by Melonie Parker, and published on Mar 29, 2022. Go to Google's company page on PowerToFly to see their open positions and learn more.
Editor's Note: Chief Diversity Officer Melonie Parker sent the following note to the company today.
In a conversation I had last year with civil rights scholar john a. powell about belonging, he talked about "building a place together, for all of us." I keep coming back to this as we reach new stages in the pandemic, and as we continue to support those who are impacted by the war in Ukraine.
I'm humbled by the many efforts happening across the company that show how we're making progress and building belonging at work, and in our world — together. Read on to learn more.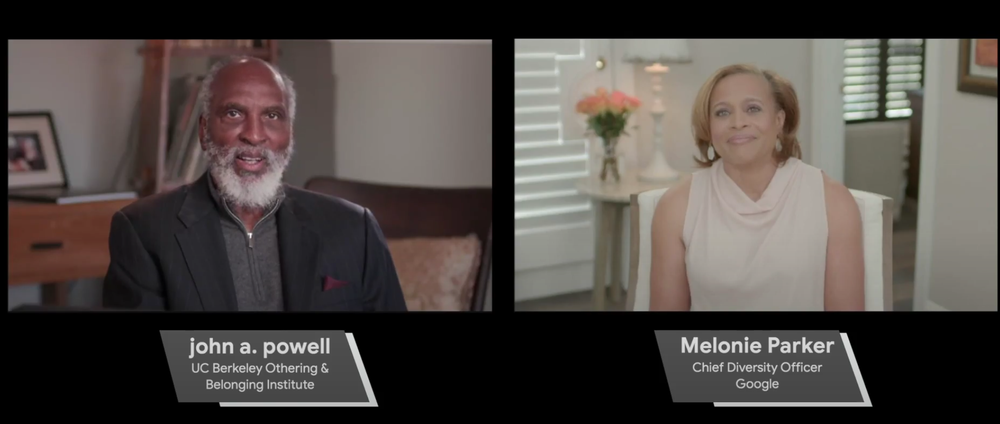 3:51
Supporting and investing in communities around the world
Supporting our global workforce and local communities around the world remains a top priority for us. Today, we announced several initiatives to help with the humanitarian crisis in Ukraine, and to support the post-war recovery of Central and Eastern Europe. We've also hosted community support sessions to help Googlers affected by the war, connecting them to wellbeing and emergency resources. And we're continuing to support the Ukrainian community through our products and services.
We're increasing our investments in communities across the globe, through efforts like expanding the Black Founders Fund initiative in Europe, where Google investments and support are helping Black-led startups succeed. These startups raised millions in funding and created more than 100 jobs in 2021. We announced in March that we will double the fund for 2022, providing equity-free cash awards and direct support to more Black entrepreneurs.
In Canada, Google.org is supporting the growth of Indigenous businesses and helping indigenous entrepreneurs reach broader audiences. Our February grant to the National Digital Inclusion Alliance is targeting tech access issues in rural and tribal communities in the U.S. And the Go Digital ASEAN program in Asia now reaches about 200,000 small businesses and underemployed youth in rural and isolated areas, as well as women and people with disabilities.
The AARP Foundation is helping us connect with more than 25,000 adults — primarily women and people of color from low-income communities in the U.S. — as they build digital career skills. And in January, the Google Career Certificates program became available in Spanish, enhancing tech skills for tens of thousands of U.S. job seekers.

Collaborating to expand opportunities
Our work to expand access to tech is guided by the expertise of organizations and institutions on the ground. Today, 59 faculty members are researching areas that aim to positively impact society like accessibility, algorithmic fairness, higher education and participatory machine learning as part of the Award for Inclusion Research Program. And close to 8,000 undergraduate students from underrepresented communities in eight countries are pursuing research careers in computing with funding from our exploreCSR awards.
Building on the momentum of our $50 million grant to 10 HBCUs last year, we recently announced an unrestricted grant to the Thurgood Marshall College Fund and United Negro College Fund to help create new HBCU student programming, guided solely by these organizations. We're also expanding our Grow with Google Career Readiness Program through the Hispanic Association of Colleges and Universities to bring digital skills training to 200,000 Latino college students.

Our ongoing equity work
Since first announcing our 2020 racial equity commitments, we've hired close to 4,700 Nooglers across our Atlanta, Chicago, New York City and Washington, D.C. offices. And last year, we had the highest ever year-over-year increase in women hires in Europe, the Middle East and Africa, thanks to targeted campus outreach and the establishment of a DEI recruiting team in the region.
Our work must extend beyond hiring and representation to support the day-to-day experience of every Googler. In February, we launched The Collective, a new six-month onboarding program designed for Black+ Nooglers and their managers. The program is now slated to expand to other countries such as Australia, Brazil, Canada, Ireland, the U.K., Singapore, and South Africa later this year.
We can only have belonging when everyone feels safe and heard. In February, we completed our rollout of the more than 50 new workplace commitments announced in September 2020. All of these commitments are in service of building a safe, respectful and equitable workplace where there is trust and accountability. For example, we've taken steps so that written warnings impact performance evaluations, promotion eligibility and compensation. And we now assign a specialist team to cases involving senior leaders to ensure appropriate scrutiny. Together, these changes set and uphold higher standards for the whole company — as we continue to take a harder line on inappropriate conduct and provide more care and support to people who raise concerns.

Community connections
In February, we hosted 2,000 Googlers for the first-ever Black Men of Google Summit — a half-day program to build connections around shared experiences. And in early March, more than 20,000 women and allies gathered virtually for our International Women's Day Summit, aimed at recognizing resilience and deepening community for women at Google.
In India, allies of the LGBTQIA+ community are engaging in identity-focused discussions known as "Chai Chats." Efforts like this, along with policies and initiatives, such as Google's Transgender and Intersex Medical Advocacy program, helped Google India achieve a gold rating in the country's first comprehensive benchmarking study of organizational inclusion.
This momentum is so energizing for the work ahead. Thank you to the many teams and community leaders who are helping us learn and make progress in building a world where we can all belong.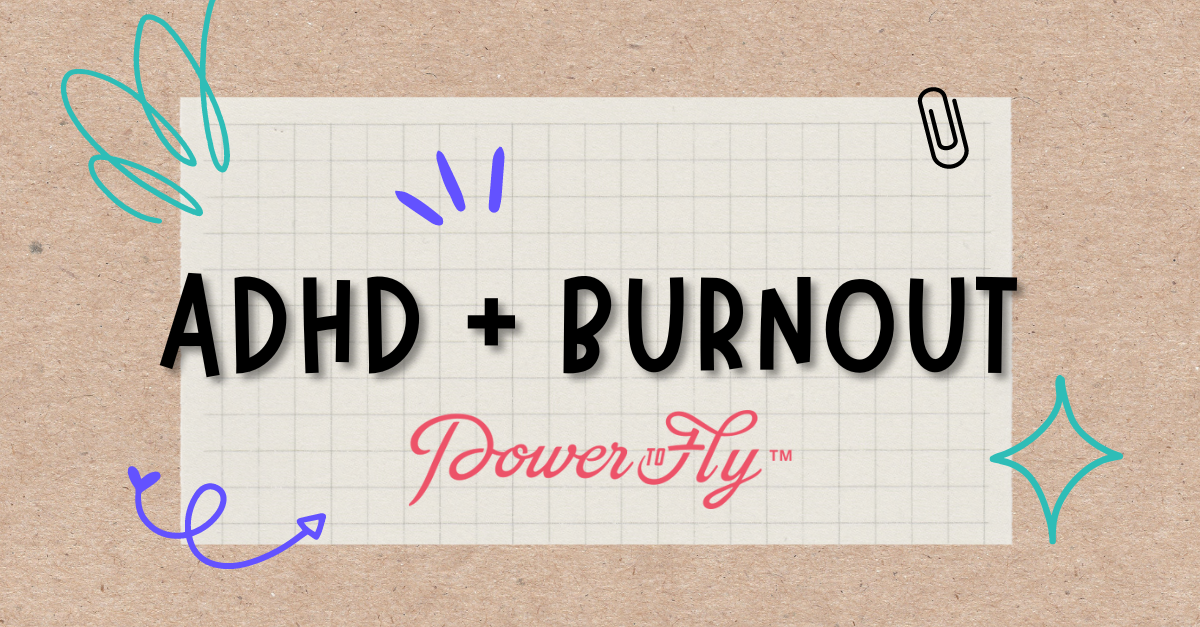 Diversity, Equity, and Inclusion
Have you ever been so exhausted that you quit your job?
You may have been experiencing burnout.
Burnout is characterized by overwhelming exhaustion, detachment from your work, and a sense of ineffectiveness.
And while anyone can experience burnout, if you have ADHD, you may be more susceptible to it.
Before you get to the point where quitting feels like your only option, there are steps you can take to set healthy boundaries and start feeling more like yourself again. Read on to learn how you can recognize burnout in yourself, and what to do if you're experiencing it!
How Does ADHD Burnout Feel?
There are some clear signs that you're burning out, but ADHD can make the descent to burnout harder to detect. These warning signs include:
Lack of motivation - not wanting to do the things you need to do or the things you love.
Exhaustion - feeling overly tired both mentally and physically.
Irritability and mental fatigue - feeling short-tempered, mean, or like you snap easily.
Physical discomfort - body aches, low energy levels, and general pain.
Negative outlook - the tendency to find something wrong with nearly everything.
Emotional dysregulation - feeling weepy, sad, or unable to smile or connect with others.
Generally, burnout starts with taking on too much. Exhaustion creeps in, and you feel like every day is working against you because you are constantly overwhelmed. You may start to feel like the entire world is spinning out of control, or like no matter what you do you can't keep up (or catch up).

If this resonates with you, you might be on the road to ADHD burnout.
Why People with ADHD Can Be More Susceptible to Burnout
So why does ADHD make some folks more susceptible to burnout? There are a few common ADHD traits that often result in behaviors correlated with burnout (taking on too much, working too long, etc.):
Hyperfocus - ADHD is not exclusively about attention deficits. In fact, hyperfocus is the opposite – a deep, intense concentration to the point of being oblivious to your surroundings. Per WebMD, hyperfocus is a state of highly-focused attention that lasts for an extended period of time. You concentrate on something so hard that you lose track of everything else going on around you. When hyperfocus sets in at work, it can be hard to unplug or be aware of the people and environment around you.
Time Tracking - Losing track of time is one thing, but if you find yourself losing track of hours without realizing it, that could be related to burnout. People with ADHD perceive time not as a sequence of events the way others usually do, but as a diffuse collection of events viscerally connected to the people, activities, and emotions that fill them.
Difficulty Prioritizing - Do you take on too much and then struggle to prioritize it? When someone asks for help, does everything often go to the wayside so you can jump in? Or maybe the daunting anticipation of the tasks ahead prevents you from starting. Per ADDitude, ADHD impacts your temporal processing abilities, which can affect executive functioning.
Combating ADHD Burnout
If you think you may be suffering from ADHD burnout, there are a few ways to take back control. Here are three tips for combating ADHD burnout:
Reserve Your Yeses - Pump the brakes when you recognize the early signs of ADHD burnout. Start reserving your yeses right away. Say no, and practice not apologizing. It is okay to say, "I have a lot on my plate right now and cannot take that on. Thanks for thinking of me." Saying no is nothing to apologize for, and it should be celebrated! You are working to protect your energy above all else.
Practice Over-Estimating - If you think you could knock something out in a day, give yourself a week. Overestimate on time and allow yourself the grace to have a little more time than usual to complete projects. Slowing down when starting a new job or role will help you produce high-quality work and prevent ADHD burnout.
Drop the Mask - Be honest with your employer and friends. Let them know that although you seem to keep up internally, you struggle. Identifying ADHD burnout from the outside can be extremely difficult. Your honesty and transparency will position you to determine if your environment is supportive and inclusive.
How to Support Colleagues Dealing with ADHD Burnout
The experiences above may not resonate with you personally, but perhaps you've noticed other people you work with describe or experience them.
If you're a manager, there are several ways you can support colleagues with ADHD (as well as neurodivergent employees more generally) to help prevent burnout. Ask for clarity on when they have felt the most supported at work. Discovery questions like, "how did you feel at that time?" or "how was the pace of that project?" can help you to understand their actual capacity.
Download this free guide
if you're looking for more ways to support your neurodivergent coworkers. Work with your DEIB and HR team to develop new neurodivergent inclusivity standards to help you stay ahead of the ADHD burnout cycle.
READ MORE AND DISCUSS
Show less
Loading...