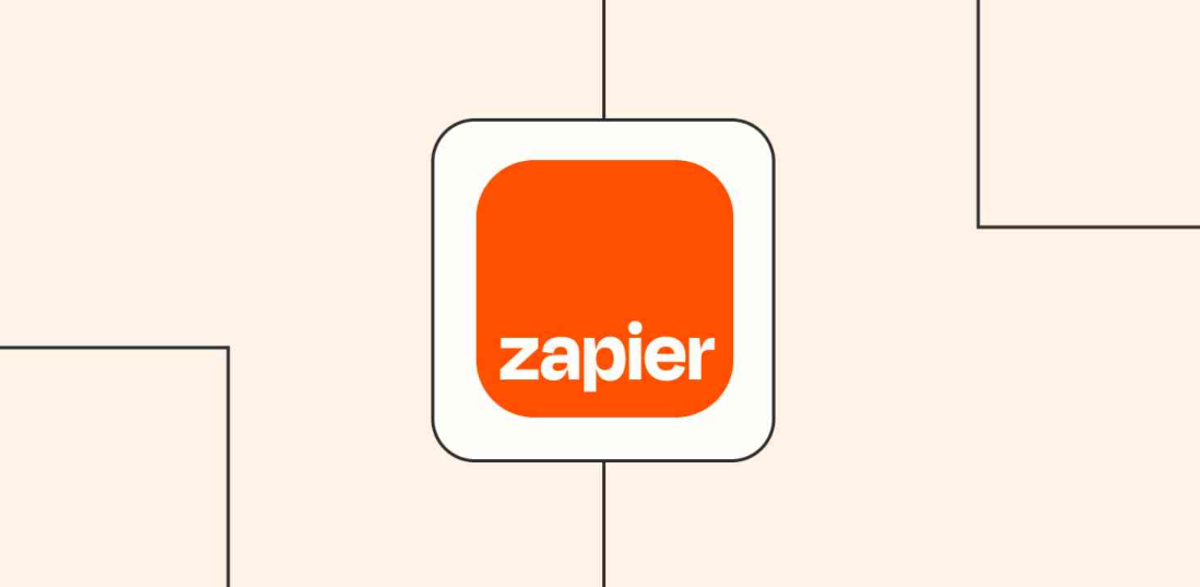 Below is an article originally written by Zapier People Team. Go to Zapier's Company Pageon PowerToFly to see their open positions and learn more.
Learn about Zapier's Next Play Program and other initiatives that help Zapier teammates grow in their careers.
Starting a new job is exciting, and we put a lot of thought into how we bring people into Zapier—comprehensive onboarding, swag, and a flurry of greetings. We talk a lot about who's joining our teams, often long before the moment arrives. But when it comes to departures, historically, it was common to have unexpected notices (as little as two weeks) and feelings of surprise or guilt for all involved.

Earlier this year, after losing several teammates, Zapier Business Recruiting Manager Bonnie Dilber had an idea: what if we normalized letting our managers know when we were exploring new roles? What if managers helped their team members with resumes or interview prep and were by their side, helping them land that next role?
It's an awkward conversation, for sure, but should it be?
A few weeks later, Bonnie made an off-hand comment in a public forum that she wanted the Zapier Talent Acquisition (Recruiting) team to start providing this kind of support and was open to anyone reaching out that needed help exploring internally or externally.
A few people reached out.
One person was considering leaving. We identified some roles that would be opening this summer that would be perfect for them, so instead of working on their resume for an external search, we mapped out people they could talk to and experiences they could gain to be competitive for that role in six months.
Another teammate was able to figure out the conversations they needed to have to resolve their issues, and now seems to be on a path to being happier in their current role instead of seeking something new.
And another person has an upgraded resume with lots of really clear metrics to show their impact. They don't know if or when they'll start looking, but they expressed that they felt supported even though it might take them away in the future.
We don't want to retain people at Zapier because they lack options or don't know where to get started in their search. We want to retain them because they know what's available—and choose us because we're the best place to work for them.
We were so thrilled about these conversations and outcomes that we decided to formalize the program.
Helping Zapier teammates find their next job
Our new Zapier's Next Play Program supports any Zapier teammate on their internal or external job search. Yes, this might mean that we help some people plan out their exit strategy. But we're ok with that. It makes our Talent Acquisition team better partners to the departments we support, and we think it will help us to retain our people in the long run. It will open the door to more honest conversations across teams, help us plan for attrition, and support our people to go further faster. And it will make Zapier a better place to work.
Here's what the program looks like.
For Zapier teammates exploring roles within Zapier
1. Growth plans
Growth plans are the main tool folks use to help think through their next job at Zapier (or elsewhere). We have a formalized (but optional!) growth plan process, which encourages folks to identify goals and how they'll achieve them.
2. Internal job board
100% of open roles are posted on our internal job board. Zapier teammates can apply to open roles directly from that page after discussing with their manager. We also have internal visibility into all roles in our annual hiring plan—including those not yet officially open.
3. Career Pathways
We've created "Career Pathways" to help teammates learn about and pursue roles at Zapier outside their current team and growth trajectory. Folks can learn what different roles are like, if they might be a good fit, and what skills they'd need to develop to succeed in that role.
For Zapier teammates exploring roles outside of Zapier
Of course, Zapier's Talent Acquisition team also supports teammates looking for roles beyond Zapier. We want to help our people grow their careers—whether that's at Zapier or elsewhere.
1. People Business Partners
We first ask teammates thinking about exploring roles outside of Zapier to share this interest with both their manager and their People Business Partner, a People Ops team member dedicated to talent and culture strategy.
2. Dedicated email address
After doing that—or, if folks aren't comfortable with that first step—they can email a dedicated Zapier email address expressing their interest in exploring external roles.
Messages sent to this email address are received only by three people: our Chief People Officer, Brandon, and our two recruiting managers. All conversations are confidential within that group until the person gives us permission to pull in others to help.
We've already had a few people reach out for these conversations. In each case, they've shared their career interests, and we've looked at Zapier's upcoming hiring plans together to identify potential opportunities and pathways within Zapier. We've also identified next steps: informational interviews, conversations with different hiring managers, and reviewing job descriptions together to see where their skills align.
So far, everyone we've spoken to had already chatted with their manager before reaching out, but if they hadn't, we'd also talk through how they could broach the subject with their manager so that everyone was on the same page.
3. Hands-on support
If the person allows us to open the conversation to a limited number of other folks on the team, we'll do everything we can to prepare them for their next role.
We'll recommend specific companies that might be a good fit for them.
Where possible, we'll recommend specific Zapier alumni for them to speak to.
We'll share advice on how to prepare a resume, CV, or LinkedIn profile based on what the teammate has accomplished at Zapier.
We'll host mock interviews and share interviewing prep resources.
We'll demo how to set up useful search terms on LinkedIn or other job boards.
We provide this same job search support to any Zapier teammate whose job is affected as a result of a team re-org or who is leaving their role for performance reasons. The only folks who won't receive this kind of support are teammates who leave due to violations of our code of conduct.
Building a new normal
When someone joins Zapier, they choose us as the right place to grow their career, and we want to reciprocate that trust through how we support our teammates at every stage of their Zapier experience—all the way through becoming an alum.
And in the end, it's a win-win. The teammate has a better experience and is more set up for success, and their manager, team, and company can better prepare for departures. We don't want to see our people leave, but when they do, we want to be sure they flourish.
Everyone will have a "next job" eventually—whether at Zapier or another company. This kind of support should be the norm. Recruiting teams should not solely be used to fill roles. We can and should be true partners in not just hiring but retaining and growing our talent.
Tenable
💎For a successful job search you need to be very strategic, focused, and intentional about your career. Watch the video to the end to get advice on how to achieve it!
📼Be successful in your job search by identifying the career goals you'd like to achieve over the next 12 to 18 months. LaMont Price, Senior Recruiter, and Meg Fronckowiak, Senior Talent Acquisition Recruiter at Tenable, share with you the benefits of having a short-term career development plan and understanding your unique value proposition.
📼A successful job search requires you to take a deep dive into the job description. Look at your resume and try to match the skills and the qualifications and highlight that on your resume, so it stands out. Secondly, do your research. You want to make sure that you've taken a look at the company website. You've looked at the leadership of the company, the size of the company, and the culture of the company. And to go one step further, look at the interviewer. Look them up on LinkedIn, and take a look at their background. Recruiters always look for people who have great insightful questions that show the level of research the person did.
📼You'll be successful in a job search if you know how to face the interview process. Every interview includes some don'ts. Don't be late. There's nothing worse than showing up late for an interview. Dress Professionally. Try to be in a quiet place so that you're not distracted. Get through the interview process, show that you're engaged, and have good body language. At the end of the interview, you always want to ask if there's any question that maybe you weren't able to answer. And always ask about the interview process to get a good understanding of the timeline.
A Successful Job Search Requires Research - Learn About A Company's Values!
Recruiters need to know if you are aligned with the company's culture. If you want to apply to Tenable, you should know that its core values are diversity, equity, and inclusion. They work together and they win together, and this is an idea that resonates throughout the entire organization. Tenable celebrates all of its employees. This allows them to focus on the equal representation of women and minorities in technical roles, sales roles, and leadership roles. The company provides training for all of its employees in diversity, equity, and inclusion. This helps employees to understand how their behaviors can impact others. Make sure to show that you are aligned with these values during your interview!
🧑💼 Are you interested in joining Tenable? They have open positions! To learn more, click here.


Get to Know LaMont Price and Meg Fronckowiak
Over the last 25+ years, LaMont Price has researched, analyzed, and optimized services and products by exploiting the latest tools and tactics aligned with the strategic goal via Attention, Differentiation, Trust, and Memorability. Meg Fronckowiak has been working in the recruiting and talent attraction since 2003 and she spent the majority of her career working across all disciplines including, Building out GTM Teams, Accounting & Finance, Marketing, Operations, and Sales Leadership. If interested in a career at Tenable, you can connect with LaMont and Meg on LinkedIn. Don't forget to mention this video!
More About Tenable
Tenable empowers all organizations to understand and reduce their cybersecurity risk. Over 30,000 organizations, more than 50% being fortune 500 companies worldwide, rely on Tenable to help them understand and reduce cybersecurity risk. The company has some of the greatest minds. That's because they bring people who come from diverse backgrounds and give them the resources and support to partner together to bring new ideas to life.
READ MORE AND DISCUSS
Show less
Loading...