GET EMAIL UPDATES FROM POWERTOFLY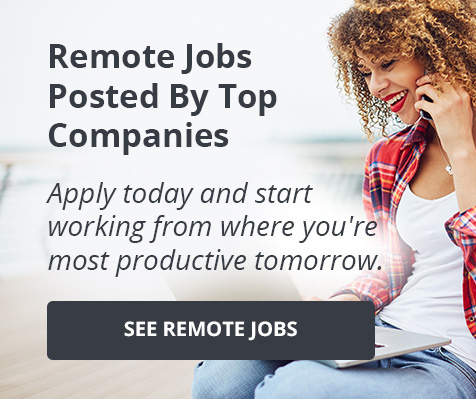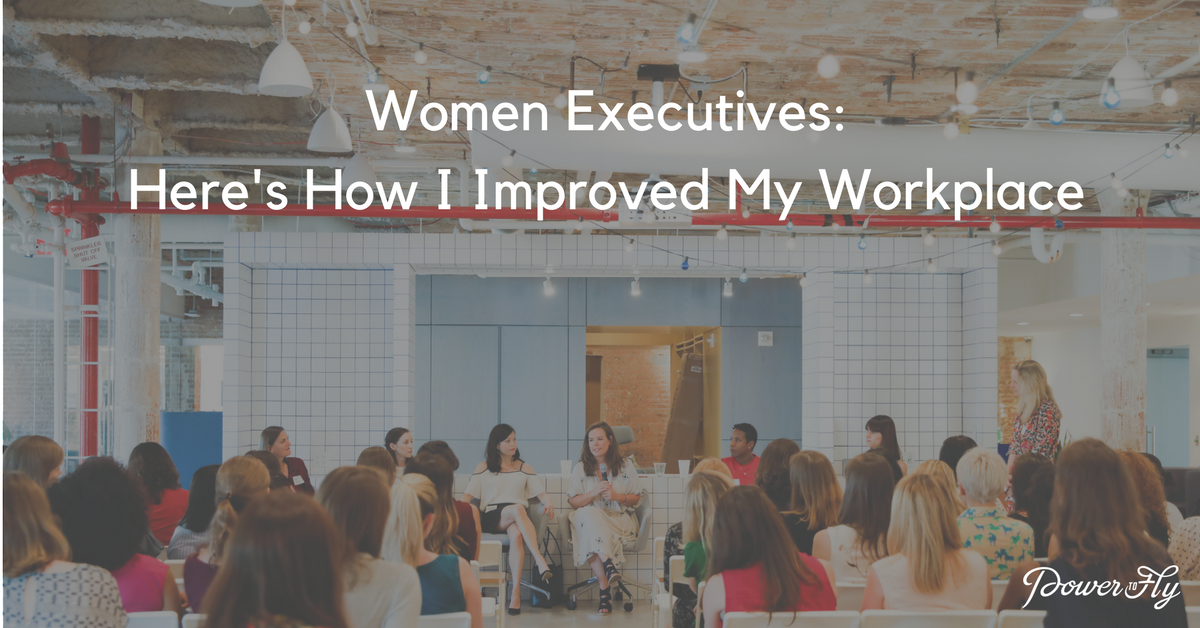 Companies That Care
Last Monday, we gathered at Casper's headquarters with some amazing women across several industries to talk about tangible ways we can improve workplaces for women. Our panelists included Avielle Wolfe, a developer at thoughtbot who ungendered their bathrooms,  Jennifer Betit Yen , the President of the Film Lab (www.film-lab.org), a non-profit production company that promotes and supports ethnic and gender diversity in media, Erin Grau, the Vice President of Digital Operations at The New York Times who was a part of a coalition that improved the maternal leave policy, Cara Robinson, the Vice President of Global Marketing, Makeup and Fragrance for Clinique who advocates daily to create spaces for women of color in the beauty industry, Taryn Laeben, the Chief Experience Officer at Casper who works to help expand Casper internationally and improve their already stellar products and Brigid Shulte, a New York Times bestselling author and expert on how to find the balance between work and life.
---
Each of the panelists provided much needed context for why change was necessary. For example, Brigid was able to discuss how the fight for equality in the workplace has changed with women's attitudes. Instead of trying to be like "one of the guys," women are now advocating for their needs and finding ways to balance their professional and personal lives.  Similarly, Jennifer told the story of how her law firm addressed the wage gap. When team members began to speculate about their pay rates, someone volunteered to collect and anonymize the data to get to the bottom of things. They soon realized that many women of color were getting paid less than their white male colleagues with less experience. As a unified team, they approached management to equalize pay.
Most importantly, these stories provided attendees with a framework for improving their own workplaces. Following the panel, a vibrant discussion amongst panelists and attendees flowed. If you couldn't make it to the event, don't worry! We're continuing the conversation online with our very own Google Group and Facebook Group. In the Google Group you will find supplementary materials, like the proposal Erin Grau submitted to the NYTimes to improve their maternity leave policy to help facilitate the discussion even further. The Facebook Group is a place to discuss workplace issues more generally.
A major shoutout to the photographers at the event, Claudine and Tory Williams. Check out some of their awesome shots below.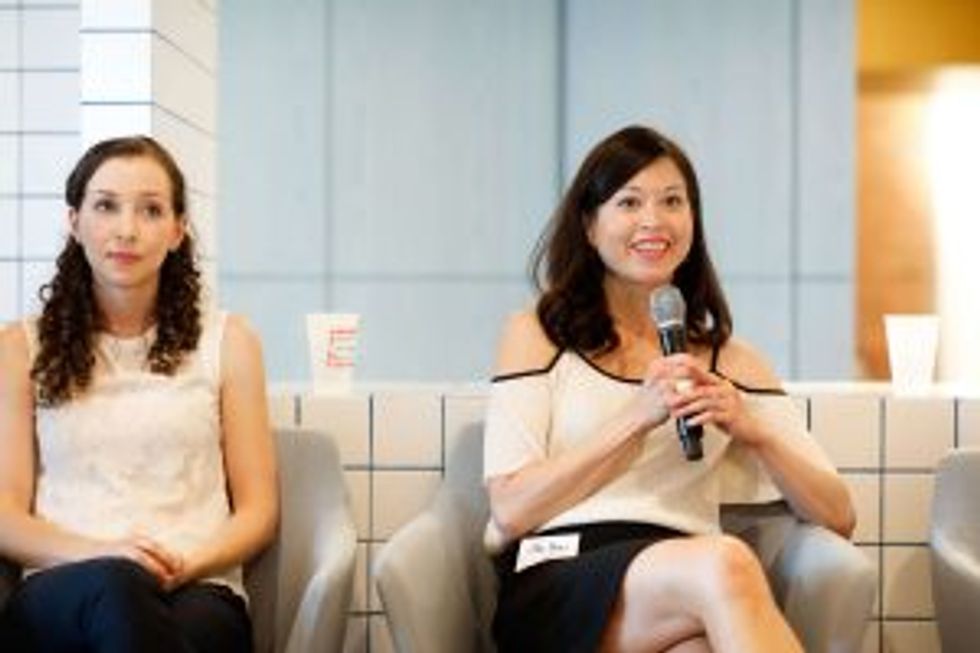 Erin Grau (left) and Jennifer Betit Yen (right) discuss improving workplaces for women.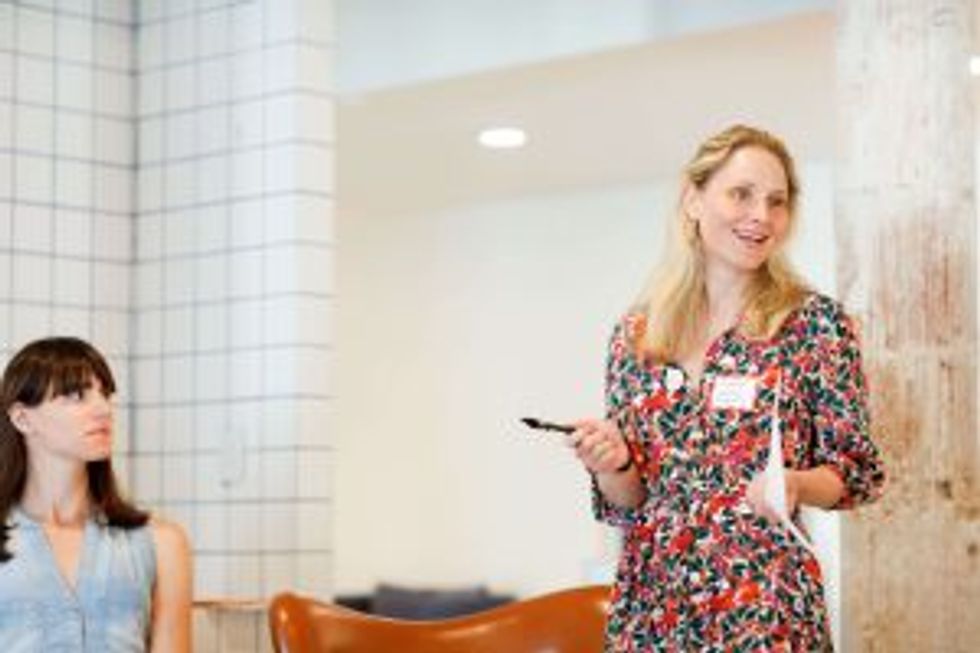 The moderator, President and Cofounder of PowerToFly, Katharine Zaleski.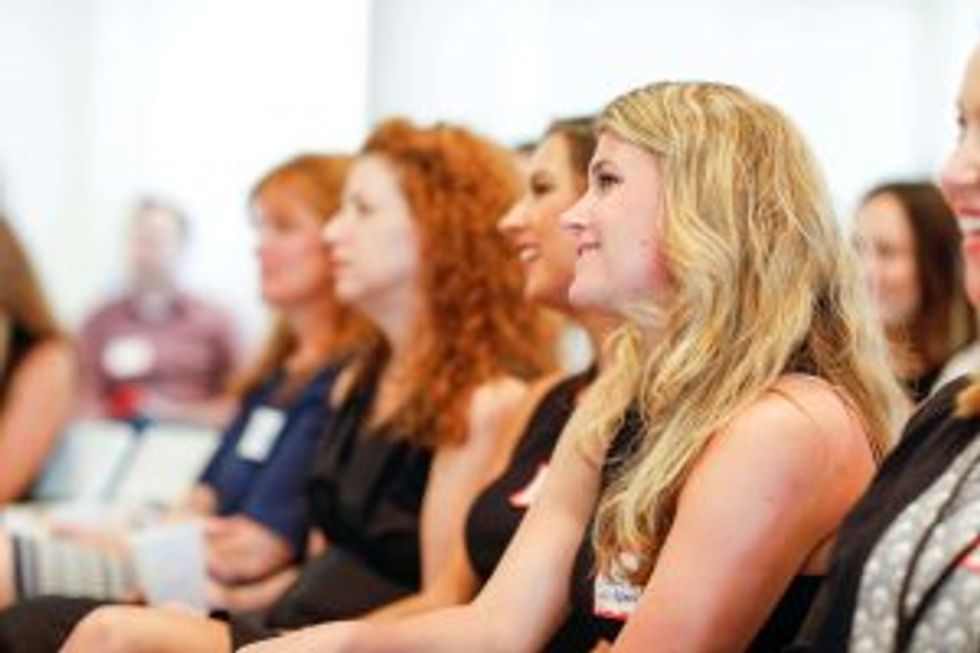 Some of the amazing audience.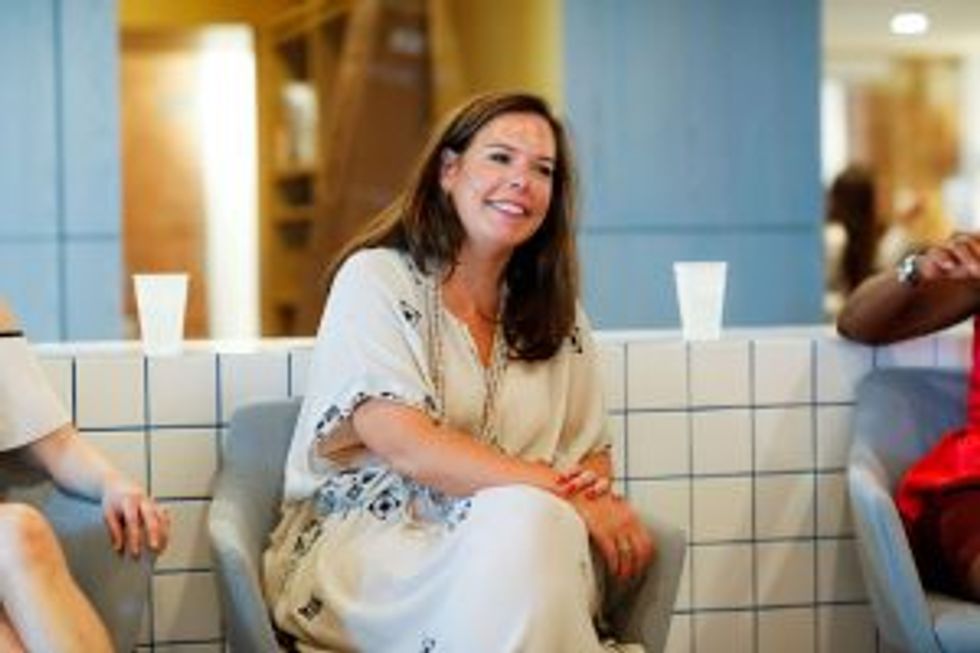 Casper's Chief Experience Officer, Taryn Laeben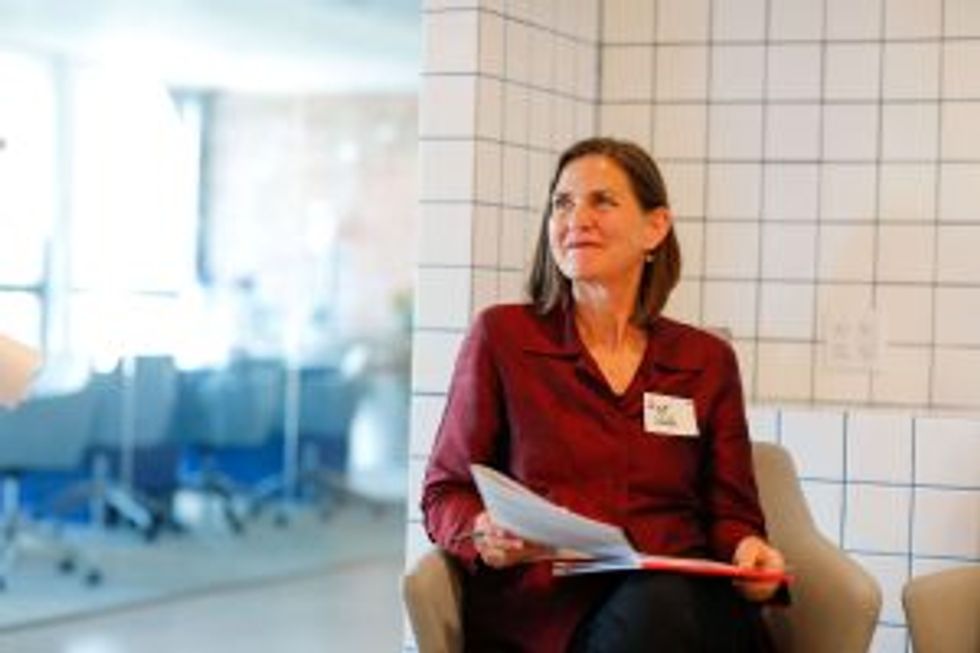 Brigid Shulte, New York Times bestselling author of "Overwhelmed: Work, Love & Play"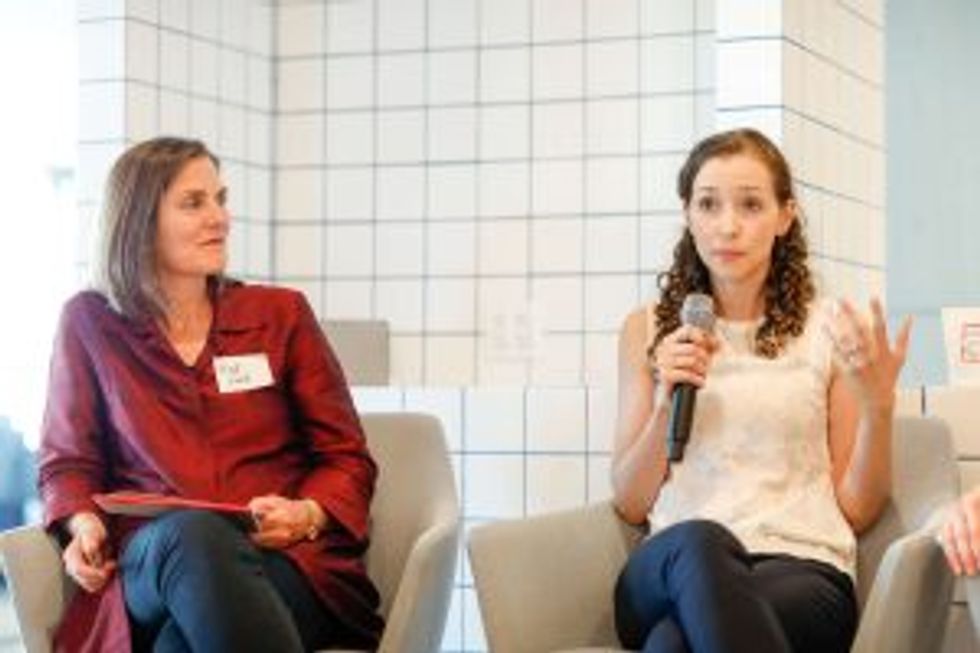 Brigid Shulte (left) and Erin Grau (right) as Erin talks about improving the maternity leave policy at the New York Times.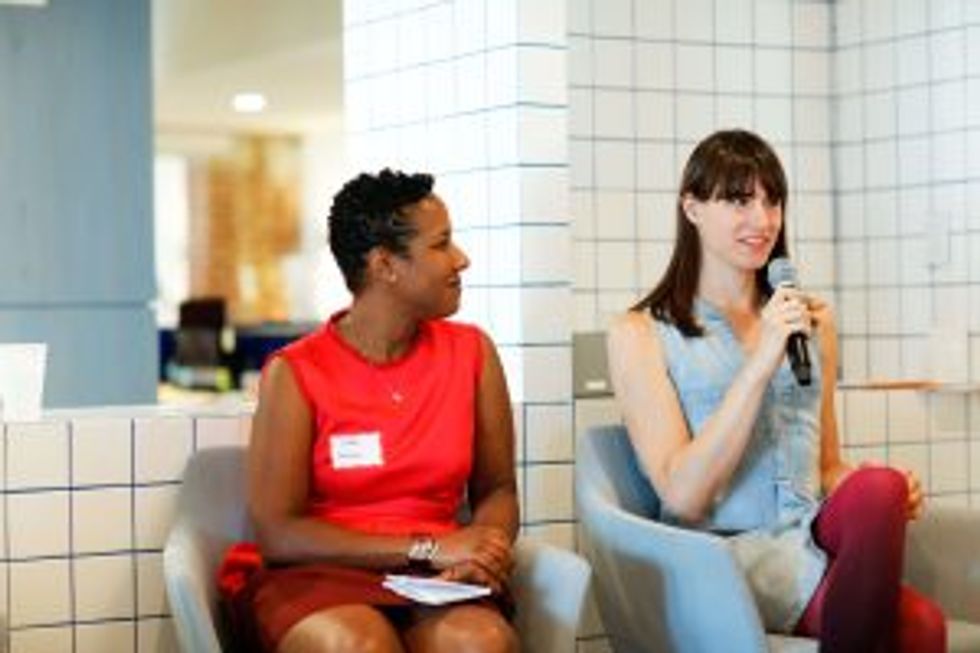 Cara Robinson (left) listens as Avielle Wolfe (left) discusses ungendering the bathrooms at thoughtbot.