GET EMAIL UPDATES FROM POWERTOFLY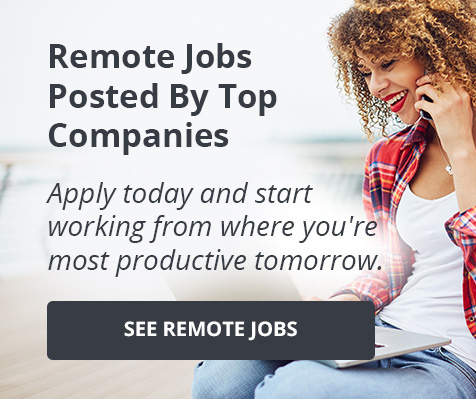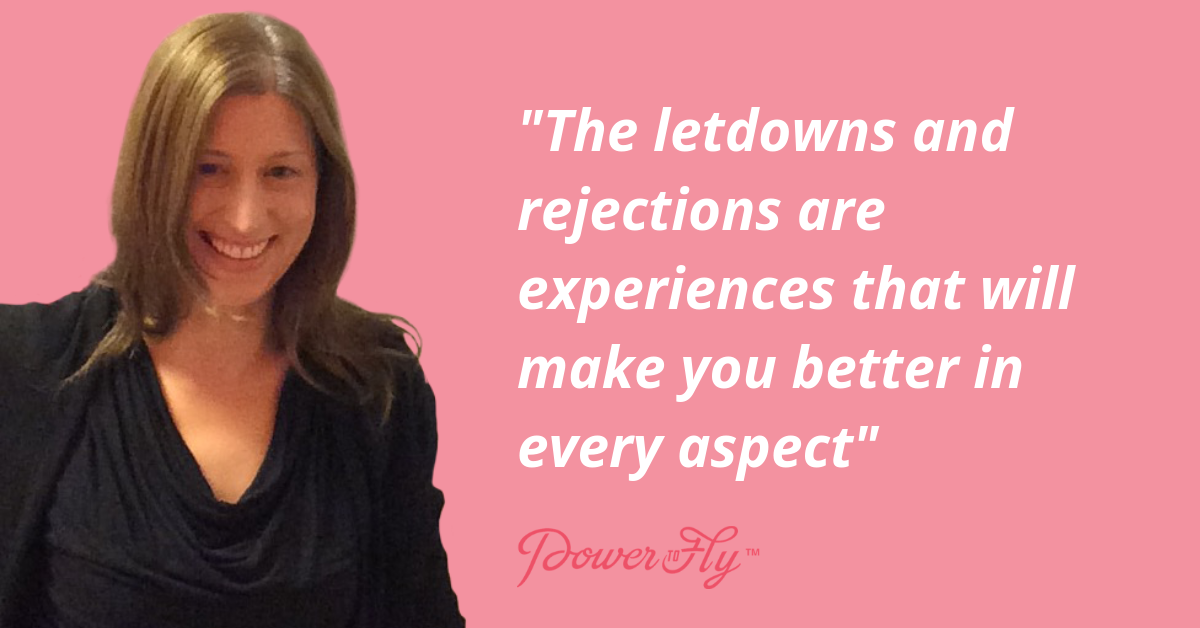 October 22, 2018
Dow Jones Company
She Was Hired After Attending A PowerToFly Event - Here Are Her Tips
A Q&A with Rachel Cohen, A Software Engineer At Dow Jones
Rachel is talking to PowerToFly members at 3pm ET Today, Monday November 11th at 3pm ET. Sign up now for free!
Rachel Cohen, a Software Engineer at Dow Jones, spent the first decade of her career in journalism and recently landed the career of her dreams after attending a PowerToFly event! If you're currently pivoting your career, in the trenches of a coding bootcamp, amidst your first technical interview, or have been rejected once or twice, don't be discouraged!
"The letdowns and rejections are experiences that will make you better in every aspect," Rachel says. Keep reading to hear more about Rachel's journey and if you're interested in learning more about careers at Dow Jones? Click here to 'Follow' them on PowerToFly!
---
Can you describe your journey to your current position?
Rachel Cohen: I used to be a reporter and attended a software engineering bootcamp to make a career change. After I graduated and started my job search, I was interested in potentially staying in the journalism world with an engineering job at a media company. I tried to be very deliberate in the process - before I applied, I both wanted to make sure a media company was proactively using technology and to speak directly to someone at the company because I felt my backstory was likely more compelling in person than on a resume that someone might skim. It really was incredible timing when I got the email about the PowerToFly event with Dow Jones because I had been trying to gather more information about them just then. I had previously attended PowerToFly events and enjoyed them, so I was confident this event would be valuable. It was indeed a great opportunity to get a feel for the company's culture and solidify my interest in applying there, and it was also the perfect opportunity to tell my story in person to a hiring manager there. That conversation started the process that eventually led to my hire. Pretty cool how it all worked out!
What was the most valuable thing you learned on your journey to this new role that you'd like to share with others?
RC: Job searching, especially that search for your first software engineering role, is a learning process. The letdowns and the rejections along the way - as discouraging as they feel in the moment - are experiences that will make you better at every aspect, and in turn, better-positioned to land a position that's the right fit.
How did the hiring process differ with Dow Jones over other companies?
RC: What I appreciated about the hiring process was how the engineers who ran the interviews created a supportive atmosphere. One moment that sticks out came during an onsite coding challenge. While looking something up online, I commented that it feels as though I can't remember anything when I'm nervous. One of my future colleagues good-naturedly responded she likes to joke that all she does all day is Google how to do things. That helped put me at ease.
How did PowerToFly help you get your new role?
RC: PowerToFly hosted an event with Dow Jones while I was job searching - and, in fact, at a time when I was looking to learn more about the company. It wound up being the perfect opportunity to both gain insight into Dow Jones' culture and to make a connection there. I introduced myself to an engineering manager who put me in touch with the technical recruiter, and that started the process that culminated in an accepted job offer.
What excites you about your new role at Dow Jones?
Rachel Cohen: I was a reporter for more than 16 years before making a career switch, and one of the inspirations for my move to coding was my long-standing fascination with using technology to do my job more efficiently. Now I work on a team that creates software for the newsrooms of The Wall Street Journal and other Dow Jones publications. It's a satisfying feeling that I can relate so well to the needs of our users and see how our apps make journalists' lives easier.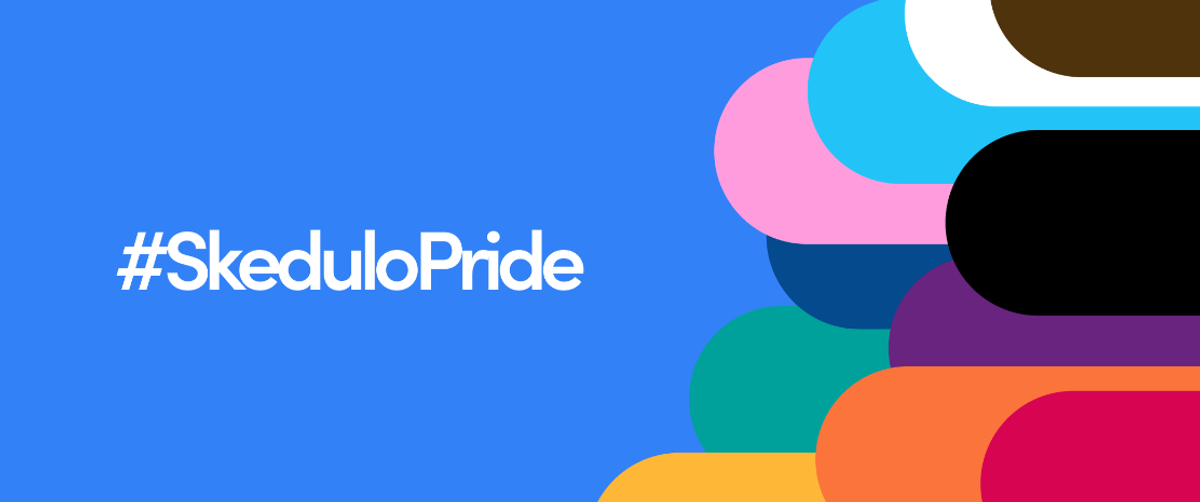 The origins of Pride Month date back further than many people realise. The inaugural Pride march was held more than 50 years ago in June 1970 to commemorate the Stonewall Uprising on June 28, 1969. Over time, the march has evolved to become a celebration of LGBTQIA+ culture with a variety of events that culminate in a parade in the final weekend of June. Such events have played an important role in shifting social and political attitudes over the years. As someone who identifies as gay, I've also seen a big shift in workplace attitudes – particularly in the past 5 years. I spent the better part of my career being acutely aware that I had to hide my sexuality; particularly within the hyper-masculine environments that were common in the tech world. This changed when I joined Skedulo a few years back and saw a genuine desire to embrace and celebrate diversity. It was the polar opposite of what I'd experienced 20 years ago.
Recently I've had the pleasure of working with Skedulo's Diversity, Equity and Inclusion (DEI) Program Manager, Silvia Zhang, and realised how much I also have to learn. Even being in the community there is a lot that I don't know, which is why I'm so excited about the initiatives Skedulo will be running this month.
Stories from Skedulo's LGBTQIA+ community
There is more to supporting the LGBTQIA+ community than changing your company logo for a month or posting a rainbow flag on social media.
We believe the best way to break down barriers and drive awareness is by empowering people to share their personal stories. This is why we have invited members of our team who identify as LGBTQIA+ to tell their stories, and I can honestly say the insights have been tremendous.
<div id="fbu-player" data-plyr-provider="https://youtu.be/tY2gzmmiMyI" data-plyr-embed-id="RZK9CSXbskQ"> </div>
Partnerships and volunteering
The Bobby Goldsmith Foundation is Australia's longest-running HIV charity and exists to support people living with HIV, a disease that has until now, largely targeted the LGBTQIA+ community. In addition to volunteering and social awareness, Skedulo will be sponsoring a number of the Foundation's health and wellbeing programs which aim to help people with HIV achieve a better quality of life.
Our volunteering efforts will also extend to the Frameline Film Festival: San Francisco's longest-running and largest queer film exhibition in the world.
Education creates change
Education is one of the best ways to combat prejudice. We will be running a social campaign in June to encourage greater involvement from the wider business community.
Internally, we're also raising awareness among our staff through an All-Hands panel discussion where people can talk openly, ask questions, and share their stories.
At the end of June, we'll hold a Pride Parade viewing party in our San Francisco office which will be a colourful celebration of diversity and includes an education session about Pride history.
Diversity leads to success
There will no doubt be opportunities for many people to get involved in Pride month celebrations in their local areas – be it community events, public speaking, education sessions or a festival.
I invite every workplace to develop their own initiatives to facilitate greater discussion and awareness. I've now been involved with several progressive companies who not only accept but celebrate diversity, and I can confidently say their culture is well beyond what I've seen in others.
There are many studies to prove the widespread benefits that diversity has on culture, engagement, retention and even revenue. For example, a study by Boston Consulting Group looked at 1700 companies across 8 countries and found that greater diversity had a direct effect on the bottom line. Companies with more diverse management teams also achieve 19% higher revenue due to innovation.
For anyone in the LGBTQIA+ community who has struggled to find an accepting workplace, I want to tell you that they do exist. Keep searching for a place that makes you happy and aligns with your values, because it will empower you to become the best version of yourself and you will be supported by the people around you.
READ MORE AND DISCUSS
Show less
Loading...