GET EMAIL UPDATES FROM POWERTOFLY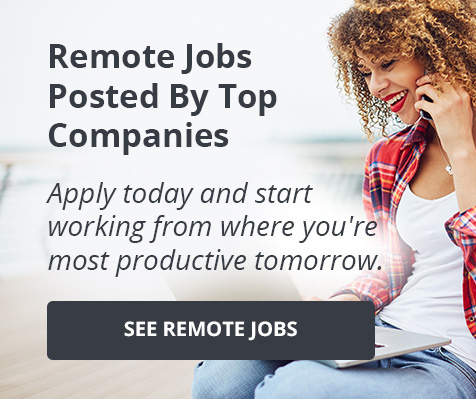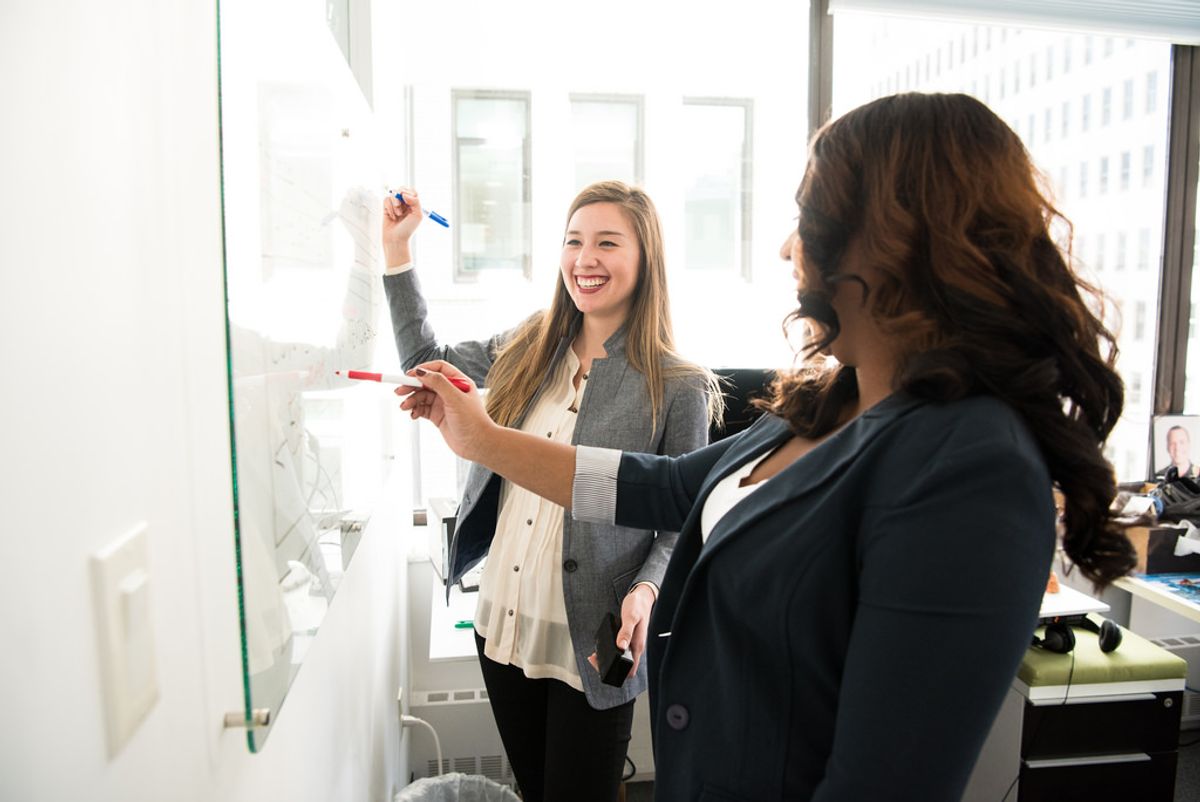 February 16, 2017
Companies That Care
Your Weekly Hot Jobs With Companies That Care For February 16, 2017
At PowerToFly, we have new jobs posted daily from companies that value diversity, work-life balance, flexible hours and a host of other excellent benefits for modern, working, REAL women (hint: that means you).
---
Check out open opportunities with our companies that care below, and apply away!
Adroll - AdRoll offers internal classes to help hone your skills and makes tasty, healthy snacks available. Wellness classes (yoga, meditation, etc.) and monthly health subsidies are offered, too. Employees are encouraged to volunteer locally and join diversity clubs. Oh, and they're totally sensitive to your work-life balance and allow plenty of time off. Some of their positions are even remote!
Avaaz - Avaaz lets you work remotely, from anywhere in the world. How's that for a flexible working environment? Plus, you get a hand in changing the world for the better. Win-win!
Zapier Inc. - Working at Zapier, means working from anywhere in the world - jobs are completely remote, and they are REALLY committed to diversity.
Octane AI - Octane AI is a great bot-building company looking for great people to work remotely. Be at the forefront of technology, no matter where you live.
BetterUp - BetterUp jobs means get a health savings account, life insurance, flexible work environment, an annual volunteer day -- yes, please!
Volkswagen - As the largest automaker in the world doesn't, Volkswagen doesn't hold back when it comes to benefits. In addition to a 401k, health insurance and plentiful PTO, you can lease a vehicle for a HEFTILY reduced sum (insurance included!)
Viacom Inc. - Landing a job at Viacom means being around the creative minds behind VH1, MTV and BET but also means getting tuition reimbursement, maternity, paternity leave, and more!
Verizon Communications Inc. - Verizon offers competitive salaries and performance-based incentive, a
401(k) with matching, discounts on their products, adoption expense assistance, health insurance  and much, much more.  
Time Inc. - Time Inc. jobs offer flexible hours, true work-life balance, supportive teammates and a company that's invested in your future - sign us up.
On Deck Capital Inc. - OnDeck offers generous vacation, comprehensive health care, education reimbursement, office events, and stocked kitchens. It's like they want you to be happy or something.
Hearst - Hearst has an onsite gym, medical staff pumping rooms and generous maternity leave. Plus they're one of the biggest media companies on the planet. So there's that.
Complex Media - Complex Media offers you a cool office vibe for the best and latest in music, style, entertainment, sports and sneakers, giving casual Friday a whole other meaning.
Food & Water Watch - Food & Water Watch offers PTO, office happy hours, and helping others have access to clean and safe food and water. Pretty sweet deal.
American Express Company - American Express provides onsite diversity groups, paid family leave, flexible working hours, onsite wellness. centers/nurses and much more to help you feel included and supported.
Unstoppable Domains
💎 Partnerships in remote environments is one of the most important aspects to construct in a company. Watch the video to the end to get good tips on how to do it successfully.
📼Wondering how to create partnerships in remote environments? Play this video to get three top tips that will help you to achieve it. You'll hear from Olga Shvets, HR Business Partner, and Viktoriia Litvinchuk, People Team Operations at Unstoppable Domains, who will explain the essentials of this process.
📼How to build partnerships in remote environments? Tip #1: Communicate Effectively. Communication is the key to enabling your remote team to be successful. Choose the channel that works best. For this, chat with your employees and see what they use to communicate, that's how you find the best solution. Also, make sure your team is on board with your internal tools and they know what, how, and where they need to use them.
📼A requisite for building partnerships in remote environments is Tip #2: Show appreciation. Appreciation is shown through your actions. Let your employees know that you value everything they do for the company. Create a special gratitude channel where everyone can share their appreciation for their colleagues for some contribution. Celebrate some wins, promotions, and everything that is important for the company. If you appreciate the employees, employees do the same for the company.
Create Partnerships In Remote Environments Using Trust - Tip #3: Give Honest Feedback
Use engagement surveys! They are a quick and effective way to receive honest feedback from your team and you can see what's working well and what needs to be improved. Your main priority is to create spaces where managers and employees can share honest, relevant feedback.
📨 Are you interested in joining Unstoppable Domains? They have open positions! To learn more, click here.
Get to Know Olga Shvets
If you are interested in a career at Unstoppable Domains, you can connect with Olga on LinkedIn. Don't forget to mention this video!
More About Unstoppable Domains
Unstoppable Domains is bringing user-controlled identity to 3 billion+ internet users by issuing domain names on the blockchain. These domains allow users to replace cryptocurrency addresses with human-readable names, host decentralized websites, and much more.
By selling these domains direct to consumers for a one-time fee, the company is making a product that will change cryptocurrency and shape the future of the decentralized web by providing users control over their identity and data.
READ MORE AND DISCUSS
Show less
Loading...