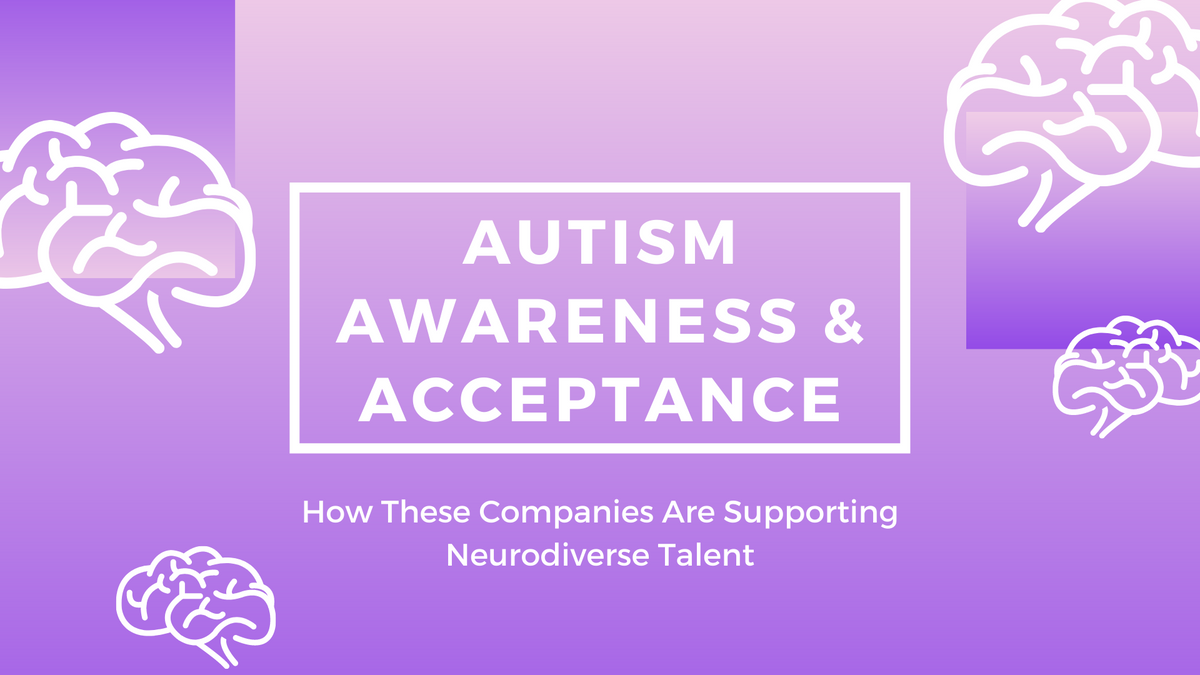 Neurodivergent
Five million adults in the U.S. have autism spectrum disorder, per the CDC. More are considered neurodivergent, which can refer to people with autism, ADHD, and dyslexia.
You've met some of them—maybe they're your family, friends, classmates, or coworkers, or perhaps you identify as neurodivergent yourself.
---
You may have recognized that some neurodivergent people are exceptionally skilled, excelling in things like pattern recognition and mathematics, and that those skills deserve to be celebrated, as the Harvard Business Review did in their report "Neurodiversity as a Competitive Advantage" in 2017.
But whether highlighting the significant contributions that neurodivergent employees have made or just honoring who they are as people, we wanted to take a moment this April to share some ways that industry leaders are marking World Autism Awareness Month.
We also want to acknowledge that Autism Speaks, the organization that began World Autism Awareness Month in the 1970s, has had a complicated relationship with the autism community. (Here's a good guide on that context.) We recognize that some prefer to celebrate Autism Acceptance Month, or to align with other organizations' World Autism Awareness activities, like the UN's.
However you decide to "Celebrate Difference"—the Autism Society of America's theme for April 2021—this month, PowerToFly and these 9 companies are celebrating right along with you!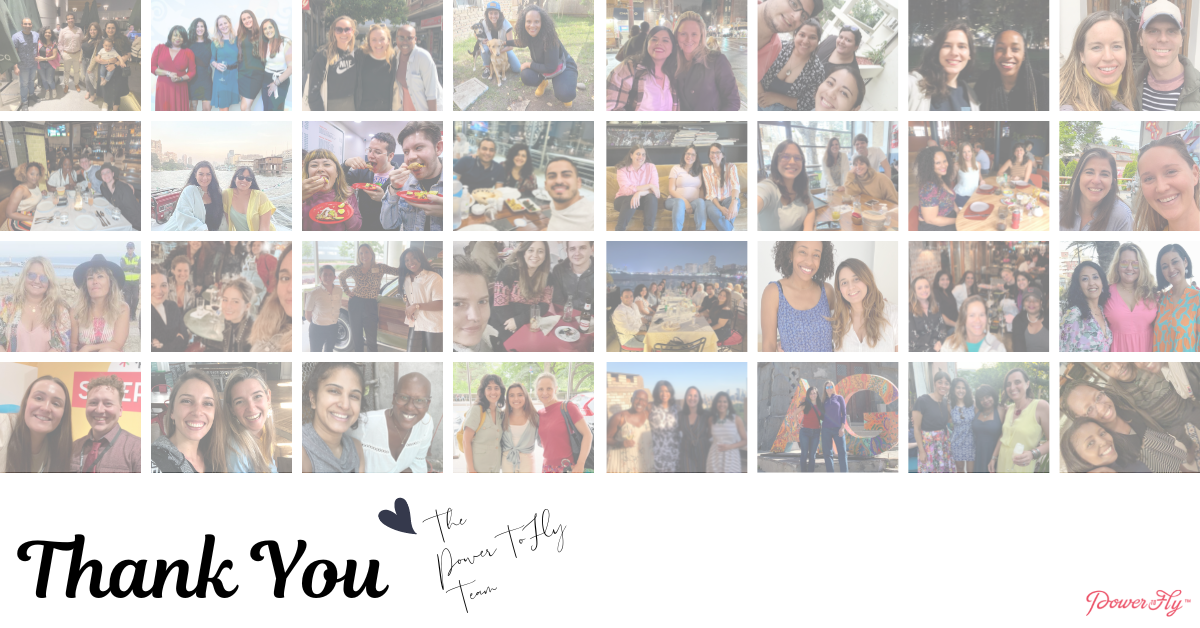 It's hard for us to believe it's been eight years since we started PowerToFly.
Today, we're excited to share that after six months of fundraising and what felt like a million "no's," PowerToFly has closed its first official round of funding since 2015 (it's been a long, "capital efficient" road, as our investors like to point out).
This investment will support us on our journey to becoming a truly end-to-end Diversity, Equity, Inclusion, and Belonging (DEIB) recruiting and retention platform. In addition to the press release announcing the funding, we wanted to take a moment to speak directly to all of you — our community members — to share more about what this investment means for you and the future of PowerToFly.
How we got here
As many of you will remember, PowerToFly began with an emphasis on increasing gender diversity in male-dominated fields through remote and flexible work.
We still believe wholeheartedly that remote and flexible work (we were fully remote even before the pandemic showed us how productive we can be outside of traditional offices) can help organizations attract, retain, and empower underrepresented talent, but our focus has broadened substantially since 2014.
After founding PowerToFly, it didn't take us long to realize that we needed to help all kinds of workplaces (remote or not!) become more diverse, equitable, and inclusive, and that most importantly, we wanted to help all kinds of people find workplaces where they could belong.
That meant growing beyond gender, and looking at the many aspects of intersectionality regarding identity and experience — age, race, ethnicity, nationality, and ability, just to name a few — that contribute to truly diverse workplaces.
As two white women in this space, we've long been aware that this was not work we could do or should do alone. Yes, our personal, lived experiences as women and mothers (and in Milena's case, as a queer woman and immigrant) helped inform much of what we first knew we wanted to change and improve in the workplace. But those personal experiences and identity markers come with their own privileges and blindspots that we've worked hard to address.
Learning to be better allies and to employ a truly intersectional approach to DEIB has required us to continually educate ourselves and challenge our own perspectives.
We couldn't have done — and we could not do — that work without the support of our incredibly talented and diverse global team.
So as we share our excitement with all of you about this investment, we want to take a moment to THANK the team that got us all here. It wouldn't have been possible without them. Their hard work, their perspectives, their questions, and their pushback have been a true gift, lifting us as company leaders, professionals, and people.
And, of course, we also want to thank all of you who have joined us on our journey thus far, whether by applying to a job, joining (or maybe even hosting!) a virtual or in-person event, or reading our content on the site.
We're so excited you're here for this next chapter — read on for more on what that will look like below!
Where we're going
This funding — led by Morgan Stanley Expansion Capital, and with additional capital from: The Next Level Fund, in partnership with Hearst, Microsoft, and Walmart; Chartline Ventures; and Grasshopper Bank — sets us up to offer better, more supportive experiences for those seeking DEIB-informed networking, upskilling, mentorship, and job opportunities.
We'll be able to offer more (and still free!) upskilling resources, covering everything from leadership development and industry-specific skills training to financial wellness, navigating disability disclosures at work, and breaking up with perfectionism. We'll also be continuing to grow our Diversity Reboot Summit, the biggest summit series in DEIB today, and virtual job fairs. With this new round of funding, our job-seeking community members will have even more opportunities to connect directly with hiring managers and company decision makers, at our virtual events and in an updated community space.
And speaking of job searching, our freshly funded product roadmap includes all kinds of personalized updates to PowerToFly's job search platform, with recommended jobs, hand-picked guidance for every phase of your job search, the ability to book 1:1 sessions with recruiters, and fast-apply functionality for open roles all coming soon. (To learn more about how this funding will fuel our development, including the launch of a DEIB membership platform for HR and People Operations leaders, read the full press release here.)
We'd like to think that's putting our money where our mouth is — and we can't wait to offer folks like you even more ways to build a career that celebrates, and doesn't just tolerate, everything that makes you, you.
Yours in this journey,
Katharine and Milena
Co-Founders, PowerToFly
READ MORE AND DISCUSS
Show less
Loading...