GET EMAIL UPDATES FROM POWERTOFLY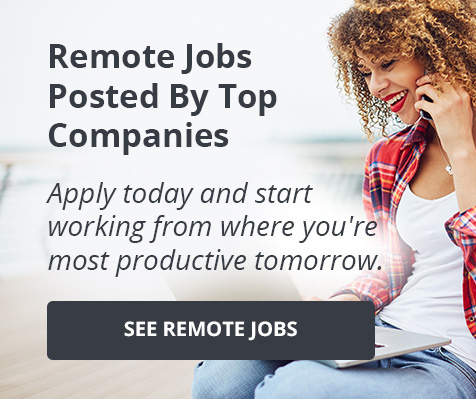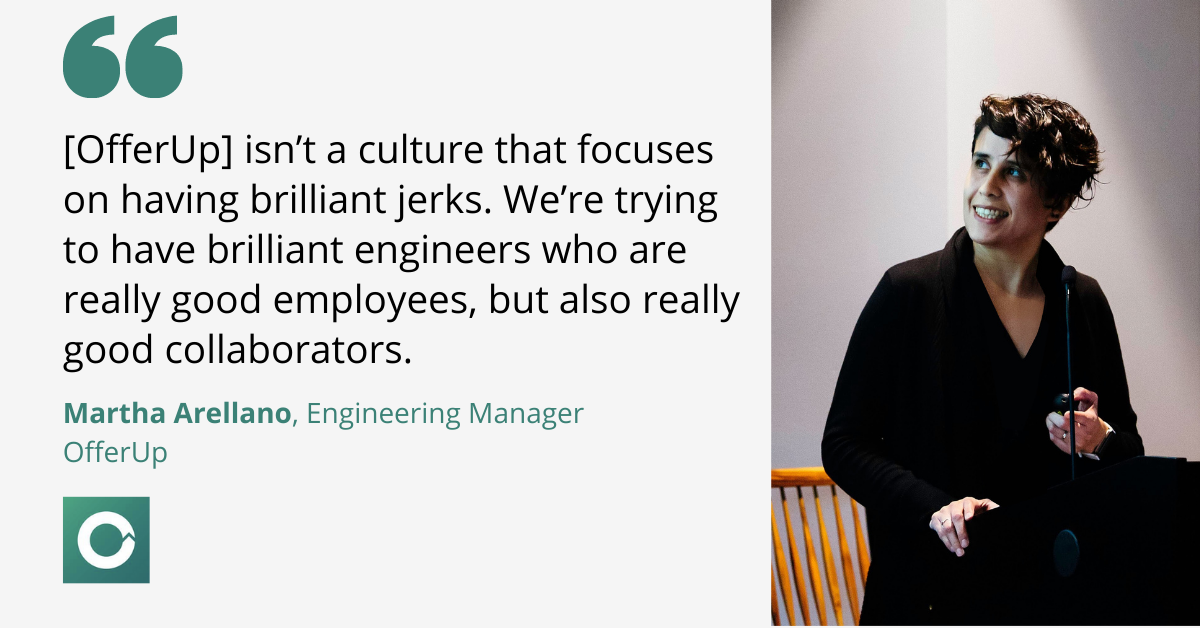 October 12, 2021
OfferUp
3 Things Managers Can do to Support Their Employees' Career Growth from OfferUp's Martha Arellano
Martha Arellano is A/B testing her succulents.
This isn't terribly out of character for the longtime programmer and technical manager who "grew up loving math and computers."
---
"It's very geeky, but I'm trying to figure out what are the best places to put them in my house!" explains Martha.
It's not just plants that Martha likes helping to grow. Throughout her career, Martha has been both an individual contributor and a manager. As an Engineering Manager at OfferUp, she's responsible for the career development of a team of backend engineers.
"Management isn't only about assigning tasks. It's about helping people grow," says Martha.
We sat down with her to hear more about her experience emigrating from Puebla, Mexico, to Seattle to work for some of the biggest tech companies, her transition from individual contributor to a people manager, how she developed her approach to management, and what she recommends other managers do to look out for their teams' long-term growth.
Pursuing the Right Balance
Martha found programming because she liked math and didn't want to be a professor. She dreamed about working for Microsoft—and had to pinch herself when they recruited her.
"My internship at Microsoft was when I realized that this is what I want to do," she says. "It was very different to work as a full-time employee, developing software. In Mexico, the opportunities would've been more around consulting."
She stayed there long enough to start managing a small team, first a few contractors and then up to three developers. "I enjoyed helping other people grow, investing in them, and being a leader not only on the technical side," explains Martha.
At that phase of her career, she didn't want to lean away from technical responsibilities completely. She made the tough decision to back away from being a manager to work on a project that she was more passionate about, even when that meant returning to being an individual contributor.
She worked as a senior backend engineer at Microsoft and Google before taking a cloud architect role at a start-up where she had a chance to scale a team again. But that company was focused on live events and didn't fare so well during the pandemic. When someone in her network told her about OfferUp, a Bellevue, WA start-up on a mission to build a mobile marketplace that was simple and trustworthy, Martha jumped at the opportunity to join their team as an engineering manager.
Breaking Management Down
The right job for Martha had to have that mix of technically interesting problem-solving and the challenge of supporting a team. But how did she show OfferUp that she was the right candidate for the job?
She talked about her three-pronged approach to engineering management. Martha's management approach is people, process, and technology.
"The people part is about making sure that we've fostered the right environment for them because that's when they can make their best contributions," explains Martha. "The process part: I like to get teams to take ownership of the process to help make things better for them. It should be around what the people like and what the team finds works best. We are always going to be open to trying something new, and we'll see, after some time, if it works." (Hi, A/B testing!)
The third and final part continues Martha, is technology. "It's important that we have the right technical expertise on the team and that people are getting the right technical feedback—that's the cycle that keeps people improving."
On the job, Martha has found that breaking her role into those three components helps give her team the right mix of support and autonomy that allows them to dig into challenging problems. "You set up the principles, but also the guard rails," explains Martha. "That way engineers can go and build within that—and deliver."
That's a tricky balance to strike in a start-up, where there are always competing goals. What's needed right now, on one side, and what's needed long term, on the other. "We're still producing the best system or service that we can write," she says. "That's always the goal of an engineer at heart."
3 Tips for Engineering Managers
Unfortunately, the way Martha learned how to be a good manager was by having bad ones.
"I, unfortunately, learned how I don't want to be managed," said Martha. Now, she takes a thoughtful approach to create an environment where everyone can succeed—and has advice for other managers who want to do the same:
1. Give ongoing feedback. "If it's just at reviews once a year, that's not helpful," says Martha, adding that giving regular feedback "shows the employee you care about their growth and development and allows them to bridge gaps before their review." She does formal check-ins every few months and gives ongoing feedback and reflections on a project-by-project basis.
2. Think about your own Emotional Intelligence (EQ) and how you're improving it. "That goes beyond taking management classes and means becoming more aware of your blind spots and dedicating yourself to improving them. This is especially important when it comes to understanding your unconscious bias and becoming a better ally," says Martha. She recommends the "5 Ally Actions" newsletter for pointed, practical ways to be more inclusive at work.

An example of what she means? Removing language like "whitelisting" and "blacklisting" from your vocabulary. "We don't have an equivalent term in Spanish. When I learned about that concept and what it meant—an allow list and block list—it was like, 'Hey, we should be conscious about implications this has; it's not okay to keep using those terms.' Everyone should be more aware of the perception and hurtful impact of these terms, and managers should be allyship champions.".
3. Learn how to communicate with different people. The way you forge a relationship with one team member might not work with another. You need to communicate effectively with your direct reports, cross-functional teams, and management peers, says Martha. "You need to understand how to reach people," she explains. "That's been hard during a remote year. Small changes can make an impact. Stand-ups are often the only time each day where a whole team interacts. Incorporating 'parking lot' sections into our team stand-ups has helped the team feel more connected and works as a team-building opportunity."

Applying the three tips is easier to do if you work for a company that has a supportive culture, says Martha. "Some companies are explicit about recognizing the value there, and embedding those values in their interview experience, their website, and through the onboarding process," she says. "And there are companies that don't care about that at all. [OfferUp] isn't a culture that focuses on having brilliant jerks. We want people who embody our DNA and Operating Principles and have the skills to perform their role successfully. That means people who are driven, neighborly and adaptable. Good people who genuinely care about the people they work with, our customers, clients, and the product we're building."
If OfferUp sounds like a place you'd love to work, check out their open roles!
Related Articles Around the Web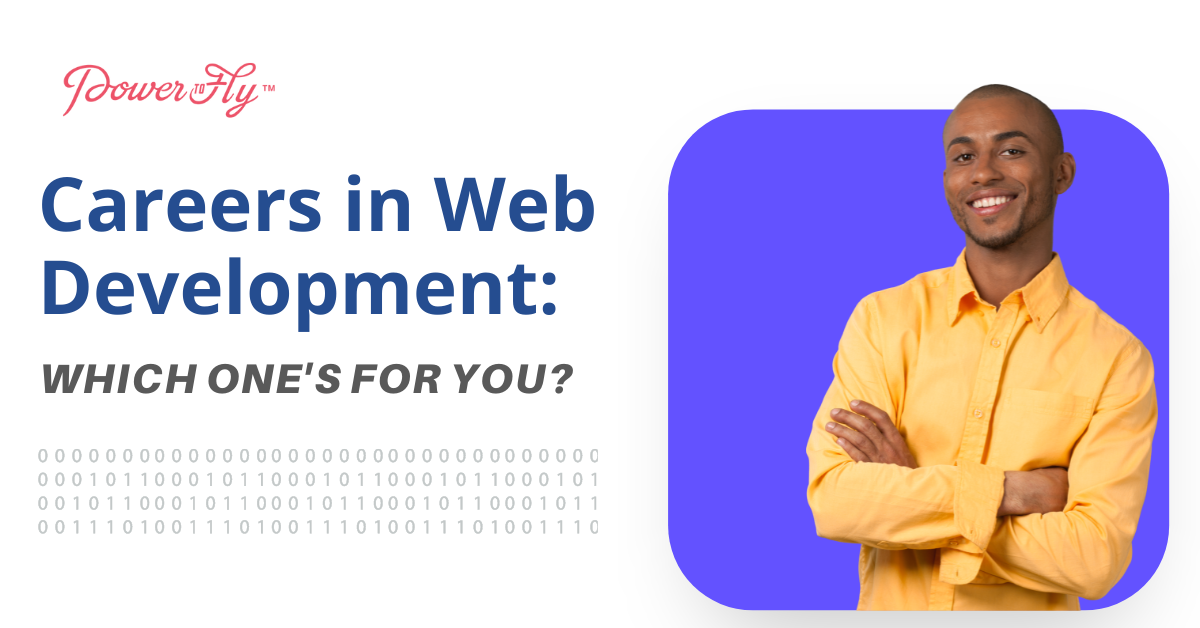 Upskilling and Development
We all have our favorite websites– the ones we frequent, bookmark, and recommend to others. You might even enjoy some website features so much that you've found yourself wondering why they aren't more popular. Or maybe you've experienced times where you were frustrated with a website and wished you could add features or even design your own!
If you've ever found yourself intrigued at the prospect of designing and developing your own websites, then a career as a web developer might be just for you!
As a web developer you would be responsible for coding, designing, optimizing, and maintaining websites. Today, there are over 1.7 billion websites in the world and, in turn, the demand for web developers is on the rise. In order to figure out what kind of web development work best suits you let's start with an introduction to the three main roles in web development that you can choose from.
The Three Types of Web Development Jobs
Front-End Web Development: The Creative Side
Think of front-end development as the décor of a house. The color scheme, furniture, manicured lawns, and overall aesthetic. In terms of a website, front-end development is laser-focused on the appearance of a website and its presentation on different devices. If you're considering a role in front-end development, it's important to learn programming languages such as HTML, CSS, and JavaScript. These three languages go hand-in-hand. HTML allows you to create user interface elements, CSS helps you with stylistic elements, and JavaScript allows you to incorporate online tools and connect your website to back-end functions.
In addition to programming skills, front-end developers need to be detail oriented, creative, willing to keep up with the latest trends in web development, cyber security conscious, and geared toward user-friendly designs. The median salary for a front-end developer can reach well into the $90,000 to $100,000 range.
Back-End Web Development: The Logical Counterpart
While a house can be beautifully decorated, it's incomplete without a solid foundation and efficient infrastructure. Similarly, a well-designed website depends on logical and functional code to power the features of that website. Back-end web development is code-heavy and focused on the specifics of how a website works. If you enjoy the analytical challenge of creating the behind-the-scenes code that powers a website, then back-end development is for you.
Since this role is more code-heavy, it's important that you learn numerous programming languages and understand algorithms and data structures. Some languages that are essential to back-end development are Ruby, Python, SQL, and JavaScript. Back-end developers also ensure that users can successfully retrieve and access data. This requires creating and using APIs (Application Programming Interfaces) which act as messengers that relay data related requests. Additionally, developing the code for the inner workings of a website also requires back-end developers to be conscious of the user interface features designed by front-end developers and to internally mitigate potential security risks. Due to the increased technical aspect of this position, back-end developers normally earn higher salaries than front-end developers. The average median salary for this role is around $118,000 per year.
Full-Stack Web Development: A Little Bit of Everything
A full-stack developer is essentially the Jack (or Jill)-of-all-trades in web development. Full-stack developers need to be knowledgeable about both front-end and back-end roles. This does not necessarily imply that you would need to be an expert in both roles, but you should fully understand the different applications and synergies they each imply. In order to work in this position, you will need to know the programming languages used by front-end and back-end developers. In addition to these languages, full-stack developers also specialize in databases, storage, HTTP, REST, and web architecture.
Full-stack developers are often required to act as liaisons between front-end and back-end developers. Full-stack developers need to be both problem solvers and great communicators. The end goal for a full-stack developer is to ensure that the user's experience is seamless, both on the front-end and on the back-end. In return, you can expect to earn a median salary of $100,000 – $115,000 a year for this role.
Taking the Next Step
Web development is both in-demand and lucrative! All three roles described above contribute to specific aspects of web development and the scope of each one can be customized to the industries and positions you feel best suit you. Regardless of which role you choose, all of them need a foundation in programming.
To gain the programming skills needed in each role, you can enroll in courses or learn independently. Coding bootcamps are a great way to boost your skillset quickly and efficiently.
Click here for some of our highly rated programming bootcamp options! Make sure to check out the discounts available to PowerToFly members.
READ MORE AND DISCUSS
Show less
Loading...