GET EMAIL UPDATES FROM POWERTOFLY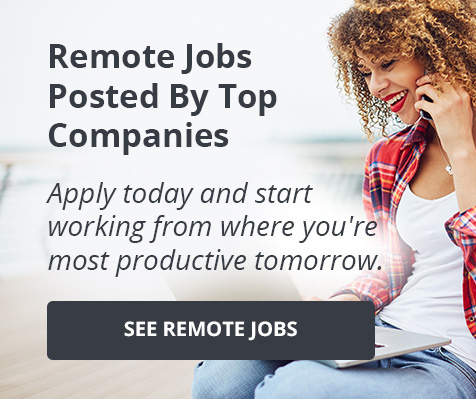 July 26, 2019
Relativity
"Doing it big with data: 7 Chicago companies detail how big data leads to real-world impacts"
Below is an article originally written by Alton Zenon III at Built In, and published on April 26, 2019. The following section of the article is about the team at PowerToFly Partner Relativity. Go to Relativity's page on PowerToFly to see their open positions and learn more.
Big data as a general concept is incredibly varied in its use cases and the conclusions it leads to. While it can be helpful in building out a single product, it can also be the basis of an entire business model. And oftentimes, regardless of what industry or purpose the data is used for, the quantitative vastness of a big data info-block is rivaled only by the qualitative minutia of the information presented.
We spoke to data experts at seven Chicago tech companies working with big data to find out just what they're doing with the enormous sets of information they collect and how those efforts translate to tangible things in real life.
Relativity
Relativity simplifies the discovery process during litigations, internal investigations and compliance projects with its cloud-based e-discovery software. Lead System Engineer Corey Wagehoft said the cloud is a key part of how his team leverages big data and keeps up with client demand.
How is your company leveraging big data as part of your product?
My team is primarily responsible for building a common shared compute platform for our development teams. This allows our SaaS product, RelativityOne, to scale to meet increased customer demand automatically. RelativityOne can process massive amounts of data, and we built this platform using widely adopted technologies that have been proven to handle the demand we require. We are also working with very bleeding-edge technology to open new opportunities for the developers building RelativityOne.
We can meet large-scale data demands on a much larger scale in the cloud than running our product in a traditional data center.
What is an example of a real-world impact you've produced using big data?
We can meet large-scale data demands on a much larger scale in the cloud than running our product in a traditional data center. No matter what size of data set that needs processing, we can meet the demand with no interaction necessary from our customers or operations.
Automattic
January is National Mentorship Month— the perfect time to focus on growing and building important relationships with mentors that will positively affect your professional career.
Research shows that mentorship greatly improves career outcomes by providing professional guidance, skill development, and support through major work and life transitions.
We asked some of our partner companies to tell us about the mentorship opportunities they offer. If you're ready to unleash your full potential by joining an impactful mentoring program, keep reading to hear what they said. (Plus, they're all hiring—check out their open jobs under each entry!)
READ MORE AND DISCUSS
Show less
Loading...