GET EMAIL UPDATES FROM POWERTOFLY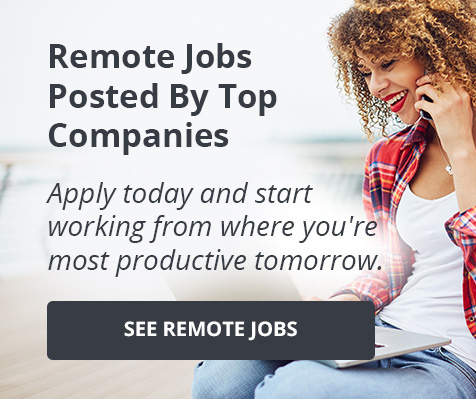 April 21, 2021
SV Academy
How This English Lit Student Springboarded into Tech With SV Academy
"It took me less than a month to get hired at Pantheon after the SV Academy fellowship. I started as an Inbound Sales Development Rep in late July of this year and in just a month and a half I was promoted..."
Below is an article originally published on Jan 9, 2020 by SV Academy. Go to SV Academy's company page on PowerToFly to see their open positions and learn more.
As an English Literature grad student, Narine Zokhraban was on a path to a career as an English professor when she had a revelation: she had mistaken a hobby for a career path. She realized another passion of hers, technology, was the career she really wanted — but her lack of experience made that passion a steep hill to climb.

That's when she got an email from her honors society about a fellowship from SV Academy.
"What stood out to me is it stated I could break into the tech industry with no coding necessary. The fact that SV Academy was able to take skills that I already possessed, and mold them in a way that would allow me to break into tech was extremely important, especially if you're coming from an unorthodox background like me"
While she had some experience in retail and sales settings, Narine knew that she'd need a rounded skill set to compete at high levels in the tech industry. Though the SV Academy curriculum was intensive, it provided Narine with the footing to hit the ground running in a fast-growth tech sales position: "Now that I'm in the position of a SDR, I understand why SV Academy did what they did and put us through the hard work, because you're on your own a lot; you are the CEO of your own territory"
She put in the work and like so many SV Academy graduates, it started paying off for Narine in a big way almost immediately.
"It took me less than a month to get hired at Pantheon after the SV Academy fellowship. I started as an Inbound Sales Development Rep in late July of this year and in just a month and a half I was promoted to an Outbound Sales Development Rep so I have my own territory."
Making the decision to abruptly change career paths into tech is no small feat — especially when you have no experience in the field.
Narine representing Pantheon at a conference with some of her team.
New Position, New Path, New Purpose
Through SV Academy, Narine recognized the unique opportunity to build the holistic, high-level sales development expertise she needed to confidently alter her path, without a hefty financial risk. She bet on herself and she's seeing the results — and for Narine, it's only the beginning:
"SV Academy completely changed my life for the better. It gave me a path. It showed me what I'm going to do and how I'm going to do it. It's a stepping stone, really. SV Academy empowered me with tools and put me in front of the right people. You just have to get your foot into the door and then there's a whole world of other opportunities ahead."
popular
According to a recent study, anti-Asian hate crimes have risen 150% since the pandemic started. But these acts of violence are not new — they are part of a much larger history of anti-Asian racism and violence in the U.S.
That makes celebrating Asian American and Pacific Islander Heritage Month (which was named a month-long celebration in May by Congress in 1992 "to coincide with two important milestones in Asian/Pacific American history: the arrival in the United States of the first Japanese immigrants on May 7, 1843 and contributions of Chinese workers to the building of the transcontinental railroad, completed May 10, 1869") this year all the more important.
As we reflect on recent events and how they fit into a much larger history of discrimination, we're also taking time to celebrate and acknowledge the many achievements of the AAPI community.
We asked several of our partner companies what they're doing to honor AAPI Heritage Month at work, and we were inspired by the range of responses, covering everything from campaigns to #StopAsianHate to educational events on AAPI history.
Here's what they're doing, in their own words:
READ MORE AND DISCUSS
Show less
Loading...