GET EMAIL UPDATES FROM POWERTOFLY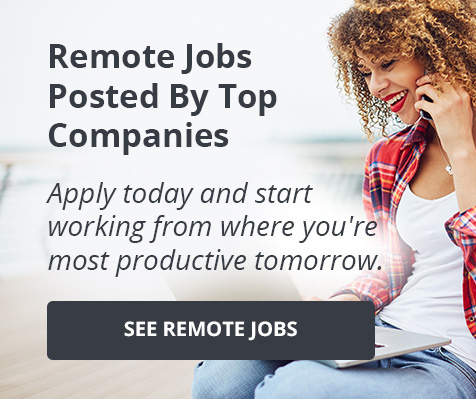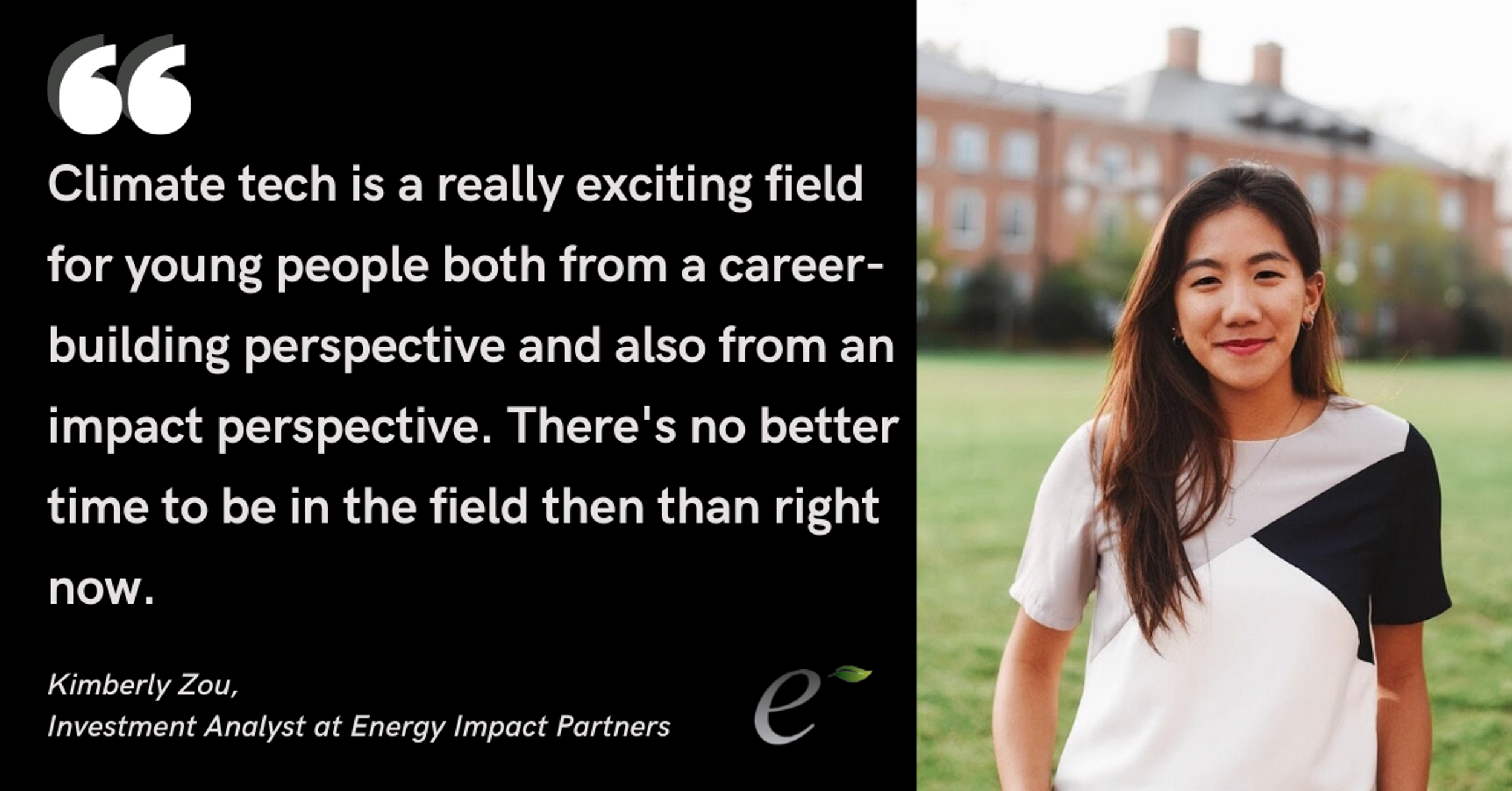 March 22, 2021
Personal Narratives
How This Recent Grad Got into Climate Tech and Venture Capital
5 Tips for Becoming an Investment Analyst from Energy Impact Partners' Kimberly Zou
Kimberly Zou did her first venture capital deal when she was a sophomore in college.
Now, a few years after graduation, she's an investment analyst at Energy Impact Partners, a global investment firm focused on clean energy. But she still leans on the skills she first honed as part of John Hopkins' student-run venture fund A-Level Capital, where she and her colleagues sourced deals, talked to founders, and ran their own due diligence.
---
Before joining the VC fund in college, Kimberly had started an environmental club in high school, and has always been passionate about the issue of climate change. Working at the intersection of finance and the environment has allowed her to approach environmental issues—an area of particular personal interest to her—with a practical, solutions-oriented lens.
We sat down with Kimberly to hear more about what's going on in the climate tech space, how her career path has evolved, and what advice she has for other women looking to get into venture capital.
Enabling climate solutions
Kimberly understands the viewpoint of environmentalists who think in terms of best-case-scenario solutions to climate problems, like completely eliminating factory farming or transportation emissions, but her personal approach is deeply rooted in everyday realities.
"A lot of environmentalists don't accept the reality of the world we live in today, which is, at the end of the day, a society governed by capitalism," she says.
Kimberly says that she first saw an opportunity to change the way business leaders approached environmental issues after taking a class on sustainable finance in college.
"Wherever we direct capital is going to have a huge impact on what we as society focus on, so being able to transition that capital away from fossil fuels and put it towards clean energy and the green transition overall will be really impactful at the macro level," says Kimberly.
Figuring out how to invest capital in climate tech innovation is a big part of Kimberly's job at EIP, which she describes as her"ideal job, right at the intersection of venture capital, climate, and tech."
She breaks her investment analyst role down into three sets of responsibilities:
Sourcing, or "startup hunting," which involves looking for startups and connecting with founders. Sometimes these are companies she finds in her research, but oftentimes they're recommendations from others in the climate tech venture community. "What I love about climate tech is it's very collaborative. It's not as competitive as traditional enterprise software investing. A lot of inbound referrals will come through," she says. "It's all about maintaining and creating these network relationships and staying connected so we can be helpful when startups are thinking of raising."
Diligence, or following a structured process to investigate an opportunity. A typical VC diligence process will dig into key areas such as the team, market opportunity, technology, competitive landscape, and go to market strategy. Kimberly also uses Excel to model out different projection scenarios to determine the returns profile of the startup.
Portfolio management, or working directly with EIP's portfolio companies to help them succeed. Since EIP is backed by a consortium of utility companies, they often work to connect those utilities with companies they've invested in to create mutually beneficial partnerships and opportunities.
Finding a path into VC
Kimberly didn't start her career in VC, despite her undergrad experience. Not many people do, she says. "There's no clear-cut formula or pathfor getting into venture, especially venture in the climate tech or energy space," she says. "It's especially difficult right out of undergrad."
She started out in investment banking, working in the M&A group of a large bank. "I wanted to start off at a large company that could offer the platform, training, and resources to help me hone my technical and professional skills," she says. "Learning in school was great, but most of the things I've worked on at EIP I've learned through investment banking or on the job, both in terms of technical and professional development," she says. After sharpening her hard skills (see: all that Excel modeling) and soft skills (like the art of formatting an email), she was ready for a role that was more related to her interest in solving climate change and would allow more creativity and entrepreneurship.
Kimberly decided to refocus on her initial passion for climate by creating a newsletter on climate tech, Climate Tech VC, to have a forcing mechanism for spending time in that space and have a platform for sharing her learnings. As it grew to 7,000 readers (and counting), the newsletter introduced her to several thought leaders in the industry—including Cassie Bowe, a principal in EIP's San Francisco office, who Kimberly interviewed for an early edition of her newsletter and now works directly with.
Kimberly got to VC via investment banking and the networking power of a newsletter, and while her path would be hard to replicate exactly, the principles of learning hard skills and building a network do apply widely. "Getting into venture and climate tech - it's really something where you have to try to build your own network and actively reach out and connect to people," she says.
5 key tips for people thinking about VC
If you're looking to get into venture capital, or specifically into climate tech, Kimberly has some advice:
Stay organized. When it comes to sourcing, diligence, and portfolio management, there are a lot of moving parts in venture, and no one best way to approach them. "There's no one really telling me, 'You should be working on X project and need to have it down by Y deadline,'" she says. Instead, Kimberly prioritizes work across her three buckets of responsibilities and relies on email folders, note-taking tools, and a master Notion board to keep track of everything she's doing.
Maintain a direct channel to experienced mentors. For Kimberly, those are the partners at EIP. "People here are really down-to-earth, easy to talk to, and reach out to," she says. "Whenever I have a question, it's easy for me to ping someone on Slack and ask, 'How should I think about this?'"
Read and listen widely. A good VC is constantly learning, says Kimberly, who recommends the following specific resources:
Build your network. "Even if you're in school, reach out to people that are in industry," says Kimberly. "Being in college gives you a great excuse to reach out to people because you can just say, 'I'm a student and I'm interested in learning about what you do.'" She also recommends "LinkedIn stalking" and asking people about their career journeys. "Be aggressive with reaching out to people, to networking, and to feeding those relationships." That's especially important for other women, notes Kimberly. "There's a lot of really amazing women that are in the investment world, so take advantage of that community," she says. "I would love to see more women come into this space."
Get your story down. To network well, your elevator pitch has got to be pretty well-honed, and Kimberly suggests doing it in three parts: first, explain why you have the skills necessary to be in VC (usually that means leaning on an "investment banking, finance, or consulting technical background" she says), then explain why you're interested in that specific space (for Kimberly, that's her passion about climate change), and then be generally interested in the person you're talking to and their own story. "You need to be a sociable and likable person," she says. "At the end of the day, people want to work with someone they would be friends with outside of work."
And in the case that your specific interest is in climate tech and mitigating climate change, take a look at Energy Impact Partners' open roles.
"Climate tech right now is at this inflection point," says Kimberly. "There's no doubt that climate change is getting worse. But at least there's mitigation and adaptation solutions that we can be working on and developing over the next decade in order to stop the worst of its impacts."
"That doesn't mean you have to be in finance to address those issues," she says. "We need engineers, lawyers, policymakers, activists...the list goes on. Climate is a really exciting field for young people both from a career-building and impact perspective and there isn't a more crucial time than right now to be in this space."
Related Articles Around the Web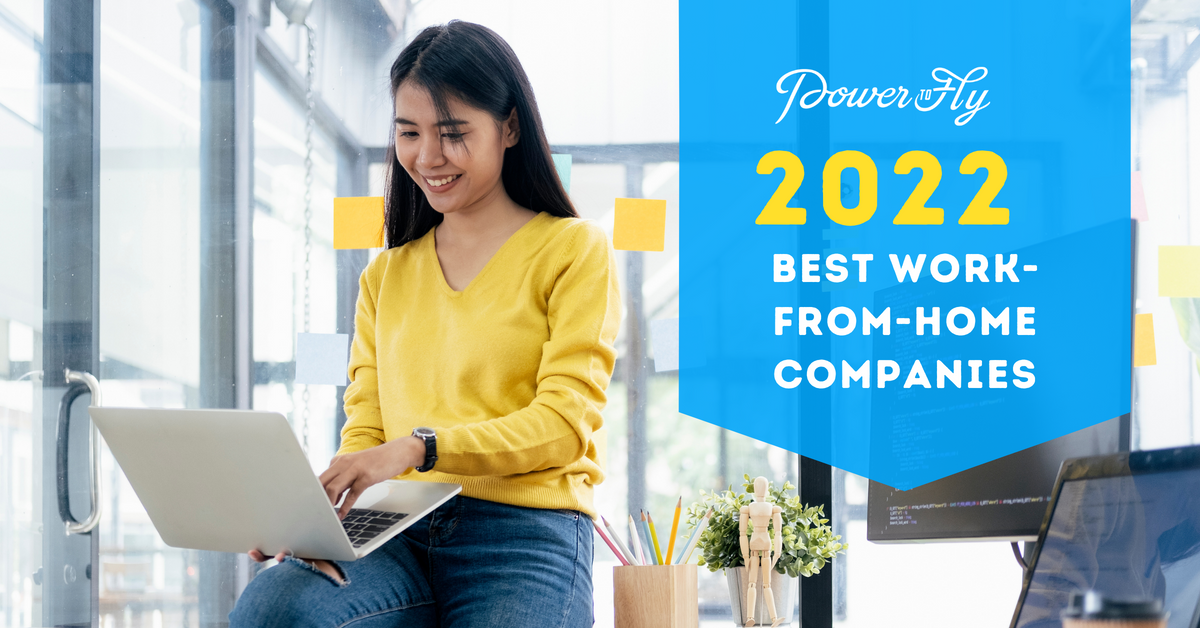 Featured Post
Every year, PowerToFly creates a list of the best work-from-home companies. Now that over half of the U.S. workforce is remote, compiling that list was a bit more challenging.
This year, we prioritized selecting companies that are remote-friendly—meaning they have both remote and in-person roles—but they have made long-term commitments to hiring and supporting employees who choose to work from home; and we think they have the perks, values, and organizational framework to allow all employees to flourish in their careers, regardless of location.
Keep reading to see our top 15 work-from-home companies for 2022, along with a description of what they do, why we like them, and who they're looking for.
PowerToFly's Best Work-From-Home Companies 2022:
Don't see what you're looking for? Check out a fill list of 5,000+ open remote roles here!
READ MORE AND DISCUSS
Show less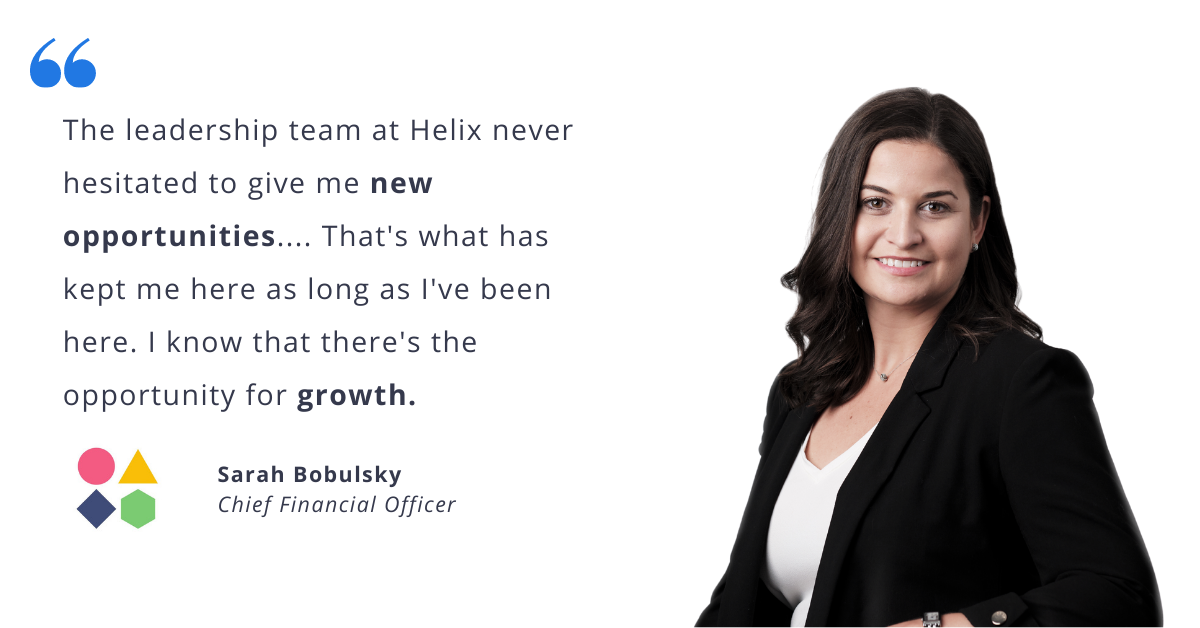 Helix
Before starting her journey at population genomics company Helix, Sarah Bobulsky worked in strategy consulting, most often with pharma and biotechnology clients. She accumulated a wealth of experience very quickly: "One of my managers always said 'one year in consulting is like seven years in a regular job'," Sarah jokes.
In spite of her rapid exposure to so many different projects and clients, she was a bit hesitant when her firm wanted her to branch out into diagnostics. "My reaction was, 'I don't know anything about diagnostics! I don't want to do diagnostics,'" she laughs. "Yet, here I am CFO of a diagnostics company."
"I would not have guessed that I would be a CFO," she confesses. "I always hoped my career would advance, but I don't think CFO was where I was starting my thinking."
But thanks to a lot of hard work and encouragement from current and former managers, Sarah took on the CFO challenge and is thriving in her new role.
Now that she's settled in, Sarah's looking to expand the finance team at Helix. We sat down with her to learn what interested candidates can do to stand out in the application process.
The Road to Helix
Sarah ultimately said yes to the project with the diagnostics company and that led to three years of consulting frequently with diagnostics clients. "I ended up being pretty well-versed in that space," Sarah says, explaining how she heard about Helix when they got their first round of funding. The company immediately caught her attention.
"I thought their business model at the time was really interesting. It was a departure from what other companies in the space were doing, with a lot of opportunity for innovation," she says.
Sarah also happened to know one of the cofounders of the company through her previous consulting experience. This led to some organic conversations about opportunities at the company.
"I was interested in joining a startup, but also somewhat risk-averse," says Sarah. "So finding a startup that had strong backing was appealing to me."
She was also reluctant to lose the diversity of experience afforded to her by consulting, but she felt that Helix was dynamic enough to ensure that she'd still get to tackle lots of different kinds of challenges. So she took a leap and accepted a role focused on corporate development and strategy.
"I accepted the position without a job description," Sarah reminisces. "When I first started, I worked on a lot of different projects, many of which were very much outside of my comfort zone," Sarah says. "Over time, the number of projects kept expanding, and as the company grew, the role expanded and got more operationally focused."
Working instrategy involved a lot of long-term planning and scenario analysis. But as Sarah's role became more operational, she found value in better understanding the day-to-day operations on the ground. "I think getting my hands dirty was really important [in understanding] how little things can influence the company's strategy," Sarah explains. She worked closely with Helix's customers as well as with numerous cross-functional teams which helped her better understand the ins and outs of Helix's product. This proved to be a great foundation as she moved into the CFO role.
Journey to the C-suite
Although she didn't originally set out to be a CFO, Sarah spent much of her career working closely with her finance counterparts — both in her consulting days pre-Helix and during her time at Helix. It was Helix's former CEO, himself a prior CFO, who initially raised the idea of moving fully into finance though. "He was the first person to tell me I'd make a good CFO and honestly I was very surprised at first," Sarah explains. She was initially concerned that she didn't come from a traditional finance background. "But he was thinking more about the strategic side of the CFO role, from being able to tell the story of the business to investors and to our board, and being able to understand different nuances that drive a forecast and long-term value."
Helix's former CEO wasn't the only person supporting Sarah through the transition. "Our current CEO and co-founder has never hesitated to give me new opportunities. It's always a bit of a risk to give someone something they'd never done, but I've always found leadership at Helix willing to take that risk" Sarah explains. "That's been a hallmark of my time here and what has kept me here as long as I've been here. I know that there's the opportunity for growth."
Nearly 7 months in the CFO role, Sarah has spent a significant amount of her time focusing on a long-term value perspective. "We spend a lot of time on our annual budget, our forecasts," she explains. "I spent a lot of time in the first couple of months painting a picture of 2024 and 2025 — What does that look like? How do we get there? What are the things that drive value?" She's now looking for mission-driven finance professionals to bring their diverse perspectives and experiences to her team.
3 Essential Attributes in Finance & 3 Tips for Interviewees
While role-specific experience is important, there are three main attributes that Sarah looks for in any potential members of the finance team at Helix, regardless of position.
Intellectual curiosity. "Even if you're not necessarily involved in the day-to-day on-the-ground operations, it's still really important that you understand how our business works. It influences everything we do on the finance team from invoicing customers to recognizing revenue to long-term forecasting," Sarah explains.
Creative problem solving ability. Problem-solving isn't always about the solution itself, but more about how you created the solution. "I always look for examples of how someone solved the problem creatively or did a lot with only a little," Sarah shares.
Detail-oriented. "I'm a fairly detail-oriented person, and I think that's important in lots of roles, but I think it's particularly important in finance," Sarah reiterates.
If that sounds like you, you might be a good tip for Sarah's team! Keep reading for Sarah's advice on how to display the attributes above during your interview (if you want to learn more about the interview process at Helix, click here!).
Highlight Your Impact. "When you're giving an example or answering a 'tell me about a time' question, make sure to highlight how what you did had an impact on the company – whether it's optimizing a process or uncovering a new trend in the data – make sure that stands out," Sarah says.
Frame the narrative upfront. When explaining previous work, Sarah suggests using roadmapping language for your interviewer such as, "This was a big project. Here are the three things I'm going to tell you about it. And then walk [the interviewer] through each of those three things."
Be selective. While providing depth in your responses is important, be judicious about what you share. "Interviews are usually only 30 or 45 minutes, so it's not about describing every little detail. Acknowledge all of the things you had to consider, and then choose a few critical things to highlight," she explains.
Interested in working alongside Sarah at Helix? Check out their open positions here.
READ MORE AND DISCUSS
Show less
Loading...