GET EMAIL UPDATES FROM POWERTOFLY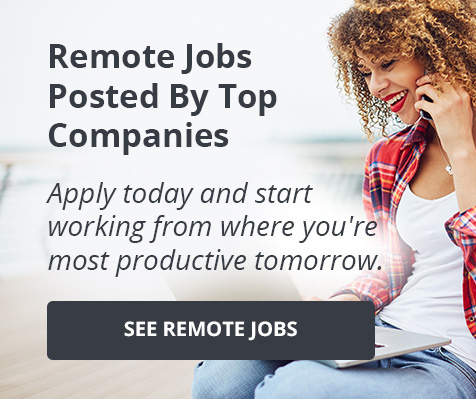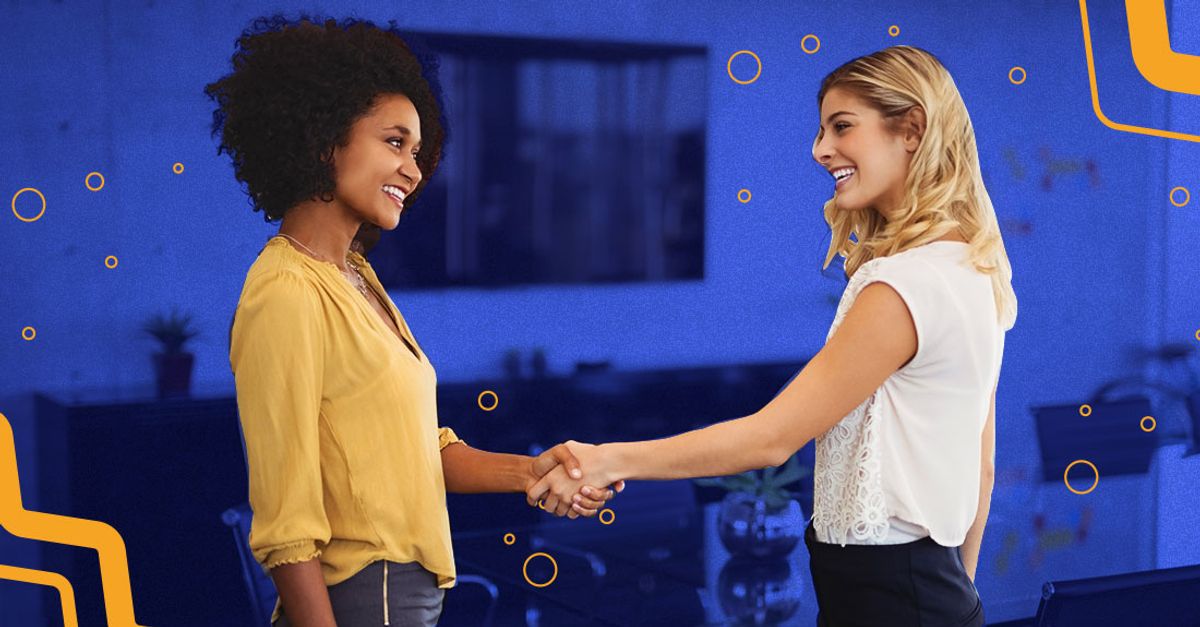 September 27, 2019
Career Growth and Advice
Know How To Answer These Sample Situational Interview Questions?
As a Career Coach, I hear many of my clients express apprehension when it comes to scenario or situational interview questions. Not to worry! Being able to verbalize your process, strategy and problem solving skills simply takes some practice.
While behavioral interview questions ask you to recall a past experience and explain how you handled it, situational interview questions present you with hypothetical scenarios you might encounter on the job and ask you to explain what you would do in that situation.
Here are some examples to practice and tips to help you.
---
Situation #1: Last-Minute Mistake
You're in charge of coordinating your team's sales demo at an event scheduled at a company office overseas. As event coordinator, you have crossed all t's and dotted all i's and everything is in place. Four hours before the event, you are told there is a typo in the brochure that is getting handed out to all participants. How do you proceed in this situation?
How to Answer:
What is this question looking to identify? How you work under pressure. So, first and foremost, state that you would remain calm and listen carefully to the problem. Then, explain how you would take action: say that you would identify who could fix the typo, as well as who could help with the reprinting of the brochures before the event. You'd delegate the tasks to them to maintain your focus on the larger details of the event, but would of course check in with them along the way to make sure everything was completed on time. Mention that afterwards (so as not to lose time on the day of the event), you would have a conversation with the employee who should have caught the typo. Bonus: Say you'd be sure to give a special thank you to the members who came to the rescue!
Themes to Include in Your Answer:
Strong Communication Skills
Ability to Delegate Effectively & Efficiently
Decision Making & Problem Solving Abilities
Relationship Building Strengths
Situation #2: Collaboration with Coworkers
You are a member of a team collaborating on a work project. One member of the team is not carrying his/her weight and it is being noticed by everyone but the team manager hasn't addressed it. How might you proceed in this situation?
How to Answer:
Explain how you would professionally approach your team member and/or team manager and justify your choice for talking with one vs. the other.
For example, if you choose to speak directly with your coworker, you might say:
"I would leverage my relationship with my coworker to see if we could address the problem head on, without escalating it to the team manager. I would check in with them to see how they are feeling about the project and ask if they need support. I would then do my best to offer them the support they needed to succeed. If I thought it was too much for me to handle alone, or the problem didn't improve after our conversation, I would escalate the situation to my manager."
Themes to Include in Your Answer:
Strong Communication Skills
Strategies on How You Help Motivate and Support Coworkers
Team Collaboration and Mentoring / Continual Growth Mindset
Your Ability to be Assertive (and do something / speak up) when Needed
Situation #3: Unexpected Assignment
Your day is well planned with a long "to do" list that will be challenging to get through. First thing when you arrive to work, your boss calls you into the office and asks you to do her a favor: to find a vendor and have 54 t-shirts made for a charity 5k that she registered the team for last minute. Tell us how you would respond.
How to Answer:
Here, you need to show that you work well under pressure and can plan and prioritize well. You might try saying:
"I would listen to my boss, and assure her that I would be happy to help. If I had any urgent items on my to-do list that might be delayed due to this new task, I would flag them for her so she could weigh in on what I should prioritize, and re-assign any of my tasks if necessary. Once I had addressed any other urgent assignments, I would formulate a game plan on the spot with my boss, given the time-sensitive nature of the assignment. I would ask for any known requirements for the shirts (color, logo, style preferences, budget, sizes, design or vendor contacts) and then get to work calling vendors to determine cost and turnaround time. I would then follow any necessary approval processes before purchasing the shirts from a vendor that was within the timeframe and budget, and would keep my boss updated on their delivery date. I would stay in touch with the vendor to ensure the shirts arrived on time."
Themes to Include in Your Answer:
Strong Communication Skills
Detail-Oriented Execution
Planning and Time Management
Proper Prioritization
The Takeaway:
You will notice that in each example above, STRONG COMMUNICATION SKILLS are key! There's not necessarily one right answer, but you do need to 1) listen carefully to the question/scenario, 2) understand why they've chosen that situation (and what it is they are looking for in your answer) and 3) demonstrate that you have the expertise and awareness to handle the situation effectively.
Related Articles Around the Web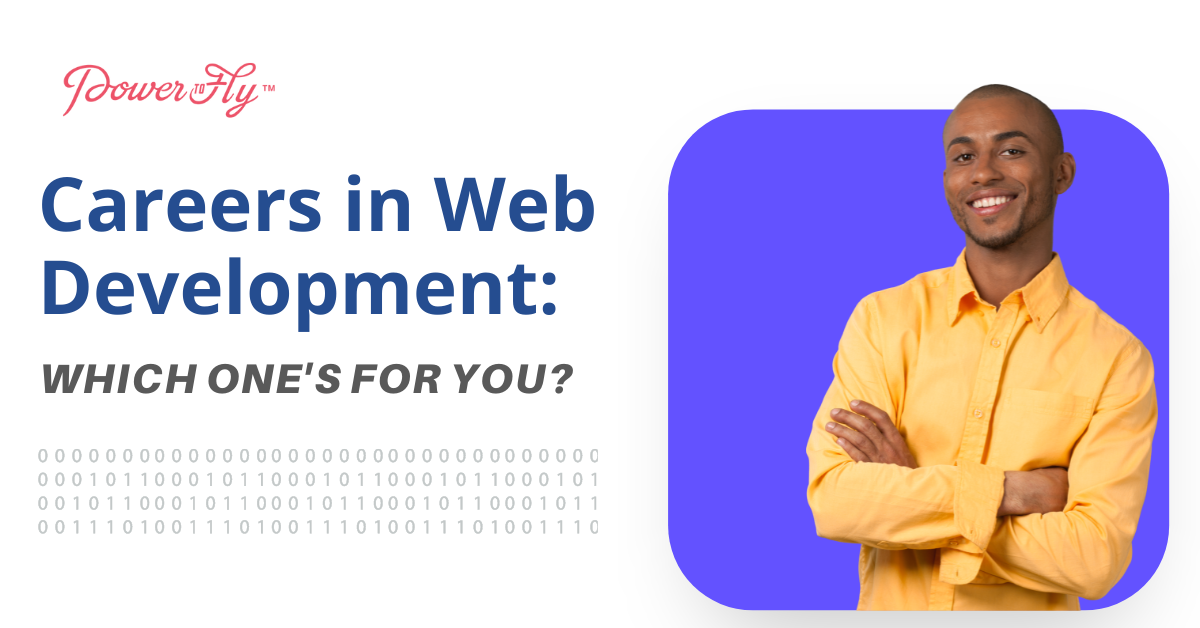 Upskilling and Development
We all have our favorite websites– the ones we frequent, bookmark, and recommend to others. You might even enjoy some website features so much that you've found yourself wondering why they aren't more popular. Or maybe you've experienced times where you were frustrated with a website and wished you could add features or even design your own!
If you've ever found yourself intrigued at the prospect of designing and developing your own websites, then a career as a web developer might be just for you!
As a web developer you would be responsible for coding, designing, optimizing, and maintaining websites. Today, there are over 1.7 billion websites in the world and, in turn, the demand for web developers is on the rise. In order to figure out what kind of web development work best suits you let's start with an introduction to the three main roles in web development that you can choose from.
The Three Types of Web Development Jobs
Front-End Web Development: The Creative Side
Think of front-end development as the décor of a house. The color scheme, furniture, manicured lawns, and overall aesthetic. In terms of a website, front-end development is laser-focused on the appearance of a website and its presentation on different devices. If you're considering a role in front-end development, it's important to learn programming languages such as HTML, CSS, and JavaScript. These three languages go hand-in-hand. HTML allows you to create user interface elements, CSS helps you with stylistic elements, and JavaScript allows you to incorporate online tools and connect your website to back-end functions.
In addition to programming skills, front-end developers need to be detail oriented, creative, willing to keep up with the latest trends in web development, cyber security conscious, and geared toward user-friendly designs. The median salary for a front-end developer can reach well into the $90,000 to $100,000 range.
Back-End Web Development: The Logical Counterpart
While a house can be beautifully decorated, it's incomplete without a solid foundation and efficient infrastructure. Similarly, a well-designed website depends on logical and functional code to power the features of that website. Back-end web development is code-heavy and focused on the specifics of how a website works. If you enjoy the analytical challenge of creating the behind-the-scenes code that powers a website, then back-end development is for you.
Since this role is more code-heavy, it's important that you learn numerous programming languages and understand algorithms and data structures. Some languages that are essential to back-end development are Ruby, Python, SQL, and JavaScript. Back-end developers also ensure that users can successfully retrieve and access data. This requires creating and using APIs (Application Programming Interfaces) which act as messengers that relay data related requests. Additionally, developing the code for the inner workings of a website also requires back-end developers to be conscious of the user interface features designed by front-end developers and to internally mitigate potential security risks. Due to the increased technical aspect of this position, back-end developers normally earn higher salaries than front-end developers. The average median salary for this role is around $118,000 per year.
Full-Stack Web Development: A Little Bit of Everything
A full-stack developer is essentially the Jack (or Jill)-of-all-trades in web development. Full-stack developers need to be knowledgeable about both front-end and back-end roles. This does not necessarily imply that you would need to be an expert in both roles, but you should fully understand the different applications and synergies they each imply. In order to work in this position, you will need to know the programming languages used by front-end and back-end developers. In addition to these languages, full-stack developers also specialize in databases, storage, HTTP, REST, and web architecture.
Full-stack developers are often required to act as liaisons between front-end and back-end developers. Full-stack developers need to be both problem solvers and great communicators. The end goal for a full-stack developer is to ensure that the user's experience is seamless, both on the front-end and on the back-end. In return, you can expect to earn a median salary of $100,000 – $115,000 a year for this role.
Taking the Next Step
Web development is both in-demand and lucrative! All three roles described above contribute to specific aspects of web development and the scope of each one can be customized to the industries and positions you feel best suit you. Regardless of which role you choose, all of them need a foundation in programming.
To gain the programming skills needed in each role, you can enroll in courses or learn independently. Coding bootcamps are a great way to boost your skillset quickly and efficiently.
Click here for some of our highly rated programming bootcamp options! Make sure to check out the discounts available to PowerToFly members.
READ MORE AND DISCUSS
Show less
Loading...