GET EMAIL UPDATES FROM POWERTOFLY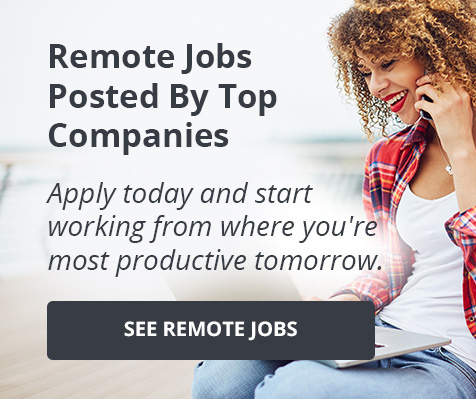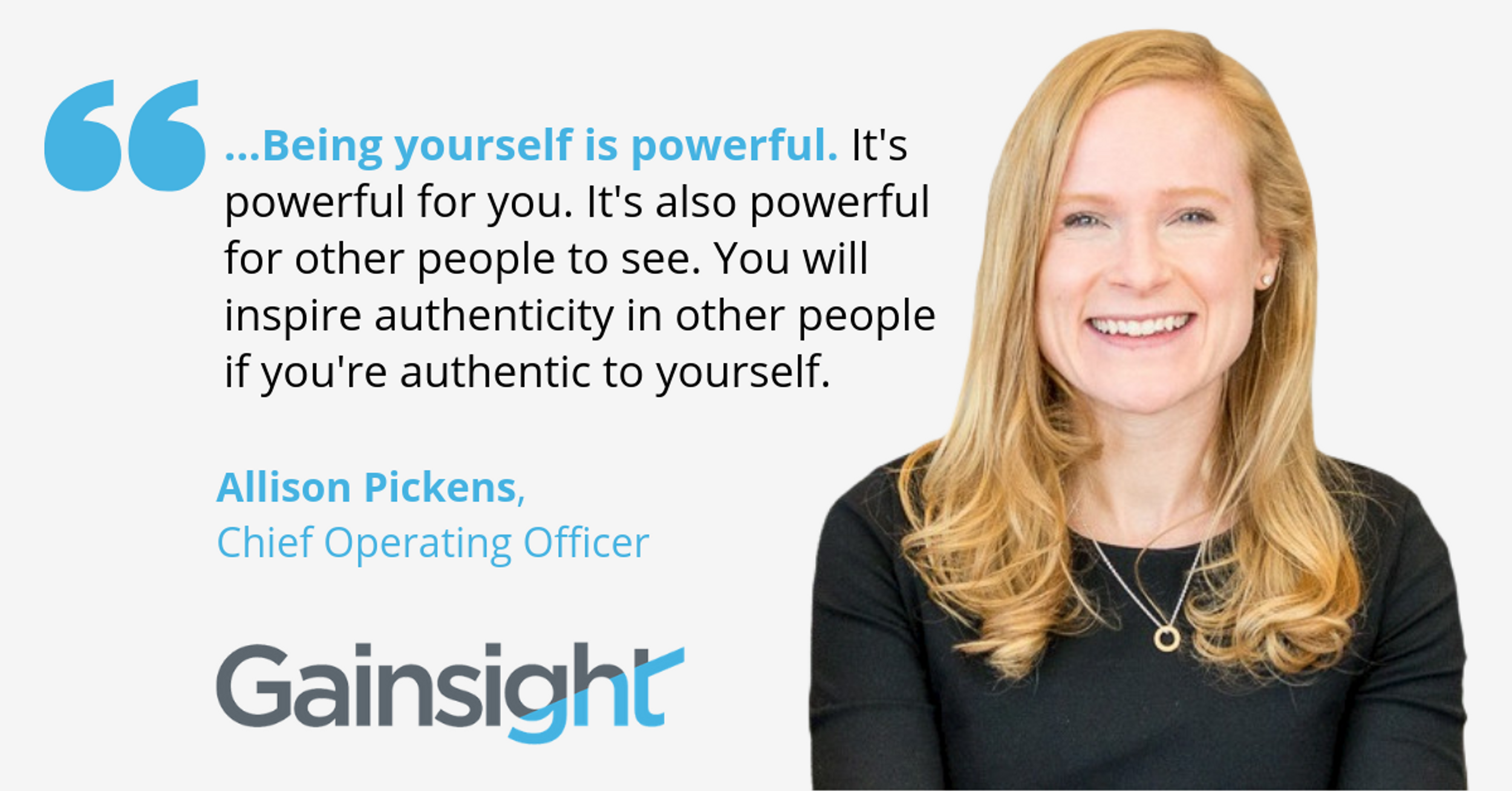 June 24, 2019
Career Growth and Advice
How To Become an Executive
Gainsight Chief Operating Officer Allison Pickens Shares Advice for Women Hoping to Reach the C-Suite
When it comes to women's path to the C-suite, lack of representation is just one of many barriers to entry.
---
Working at a company founded and led by two women, I know I'm lucky to have examples of strong female leadership to look up to.
Most of my peers are not so lucky, and it's certainly the first time I've found myself in this position - it's no wonder why, given that only 6% of CEOs and 25% of executives are women.
I believe strongly in the power of representation - and in the power of stories.
So after chatting with Allison Pickens, Chief Operating Officer at Gainsight, about Customer Success, I couldn't resist the opportunity to ask her about her own path to the C-suite and what she'd recommend to other women hoping to reach C-level roles.
Want to learn how to become an executive? Here are Allison's recommendations.
---
What advice would you give to women looking to elevate their careers?
If you're looking to rise in your career, make sure that you're working for someone who you have a lot of respect for and who is not just going to be a friendly boss, but who will advocate for you. You should work for someone who's in your camp, fully recognizes your growth potential, and wants to help you grow over time.
What would you recommend to women interested in taking on a C-level role at some point?
Develop general leadership skills. I think there's a certain set of general leadership skills that apply to any function. For example, you need to learn:
How to manage a difficult conversation.
How to communicate with different audiences, whether they be investors with a financial mindset, individual team members, your boss, or peer executives. You have to know how to cater to your audience.
How to motivate yourself through tough times and develop your own emotional self-awareness and control.
How would you recommend learning these skills?
Go to a business school that gives you hands-on experience in working on your interpersonal awareness and abilities.
Read books.

I've read so many different biographies of leaders throughout history. Biographies help you find examples of situations that might be analogous to what you're going through, so that you can brainstorm ideas for how to get through it.

Have someone in your network who is a peer coach and can be a sounding board to you during challenging situations.

Find a peer who can coach you not by giving advice, but by asking thoughtful questions and who you can coach in return so it becomes a reciprocal relationship. You might meet once a month with this person to work through your latest tough situation, and do the same for your partner.

When you're at the VP level or higher, get an executive coach.

This is someone who can function much like a peer coach, but is trained on how to do it. They can give you suggestions of tactics that you might pursue and ask you an even more thoughtful set of questions.

Become an expert on your function by learning as much as you can from other people's experiences.

You should always look to be the best person for your role. In other words, if your boss were to start a new recruiting search to fill your role right now, would they still pick you? Your answer to that might change over time. It might be that your company has doubled in size and now your role requires a different skill set, so you've got to be able to evolve with your company. Sometimes just staying in the same role as your company changes requires you to promote yourself by upgrading your own skills. You can upgrade your skills by asking detailed questions to more experienced leaders who theoretically could replace you in your job.
What's the hardest lesson you've had to learn as a woman navigating your career and ultimately reaching the C-suite?
The most important thing that I've learned and am continuing to learn is to be authentic to my style no matter what the situation is. I think when you're in an environment where there aren't as many women, or regardless of who you are, where there are not as many people like you, it can be tempting to try to conform to the norm.
That might help you in the short term, but it's going to set you back in the long-term because if you're not true to yourself, you may not end up on the right path for you. You have to stay true to your personal purpose, your personality, and reinforce for yourself on a regular basis that you've got to show up as the best version of you.
Can you share a technique you've used to be a more authentic version of yourself at work?
I think it starts sometimes with the smallest things. Earlier in life, I was in a job where I was virtually the only woman on my team. Although I wasn't fully conscious of it at the beginning, I felt pressured to dress like the men.
Everyone around me wore black or gray pants and a button-down shirt. So I wore black pants and a button-down — basically the women's analog for the male uniform. One day I thought, why am I dressing like this? Certainly that's a fine way for women to dress, but it wasn't my style. I like wearing dresses and bright colors. So I went to a department store and shopped for dresses. I showed up the next day wearing a dress. My boss at the time was a woman, and she also dressed with the standard button-down look. She looked at me and said, "Your dress looks great." Then she went out and bought a few dresses herself! That was incredible validation for me that being yourself is powerful.
It's powerful for you. It's also powerful for other people to see. You will inspire authenticity in other people if you're authentic to yourself.
The outfit example is more superficial, but I think it's important symbolically. An even more substantial example of being yourself in a work environment is expressing your point of view. And especially sharing stories of things that you've experienced. I think it's very important that we have women's voices present in our companies, and even more importantly, in our society. If we can speak up about our perspective in a work environment, I think it will help our companies improve. It will help our society improve as well.
Related Articles Around the Web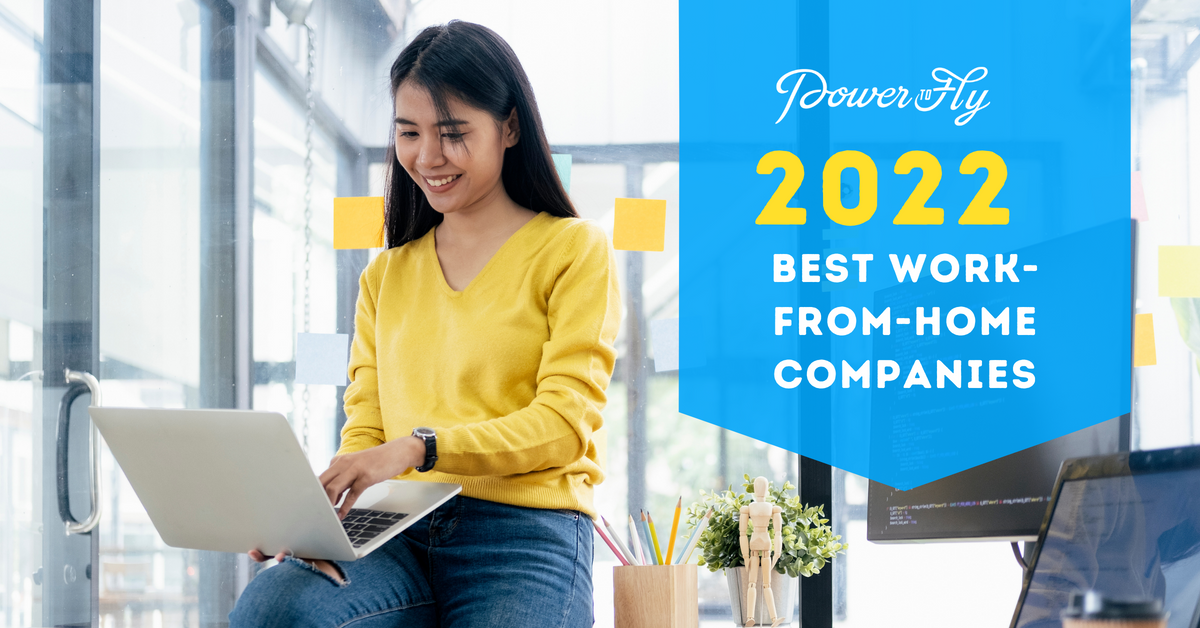 Featured Post
Every year, PowerToFly creates a list of the best work-from-home companies. Now that over half of the U.S. workforce is remote, compiling that list was a bit more challenging.
This year, we prioritized selecting companies that are remote-friendly—meaning they have both remote and in-person roles—but they have made long-term commitments to hiring and supporting employees who choose to work from home; and we think they have the perks, values, and organizational framework to allow all employees to flourish in their careers, regardless of location.
Keep reading to see our top 15 work-from-home companies for 2022, along with a description of what they do, why we like them, and who they're looking for.
PowerToFly's Best Work-From-Home Companies 2022:
Don't see what you're looking for? Check out a fill list of 5,000+ open remote roles here!
READ MORE AND DISCUSS
Show less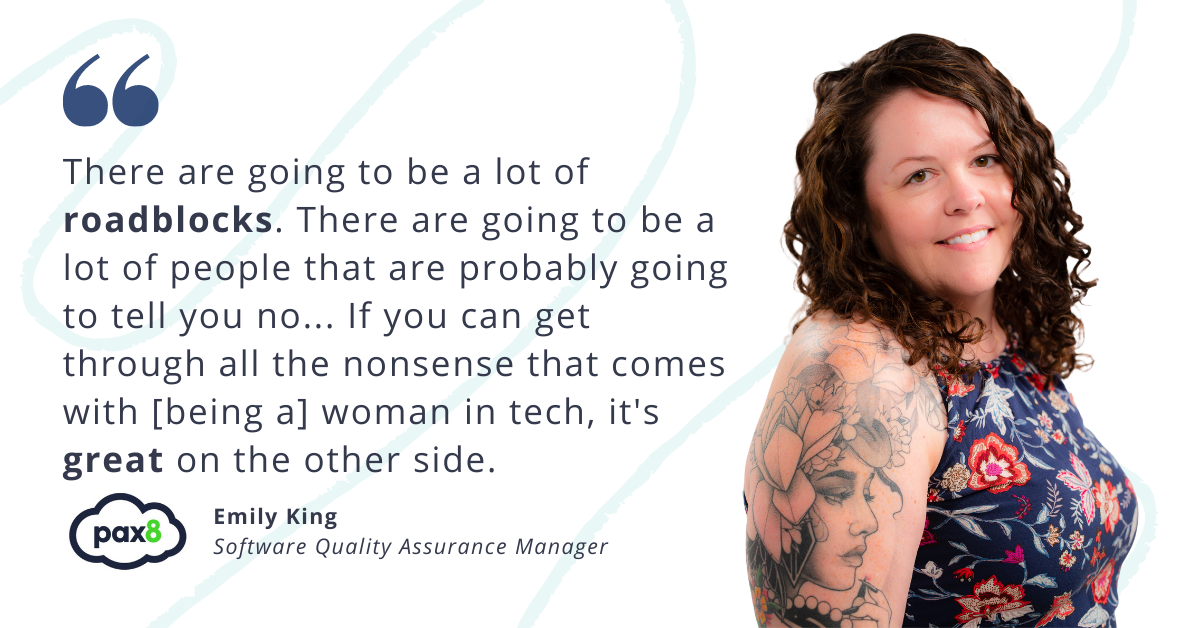 Pax8
Insight on Transitioning Into Tech with a Non-Traditional Background
Emily King much prefers road-tripping over flying.
Having lived in many places – from Florida to Texas to Colorado – she's always enjoyed the adventure of travel. "I love to get in my car and just drive for 30 hours to Florida and just see what's out there," elaborates Emily. "I could fly, but just driving through and seeing the country and meeting people in each town; it's super fun to me."
Emily's ambition and attention to detail also translate to her professional life. It helped her transition into tech without a software engineering degree or a Bootcamp certification. We sat down with her to hear more about her journey pivoting from wedding photography to becoming a Software Quality Assurance Manager at cloud marketplace Pax8.
Keep reading to learn how she's broken barriers throughout her journey and advice for women looking to pivot to tech.
Breaking into the tech world
When it came time to pick a career path after high school, Emily wasn't sure which route to go down. "I literally had no idea what I wanted to do," Emily reminisces. "I am very methodical. I remember one of my teachers telling me I had the brain of an engineer, but you want to rebel from that for a little bit when you're a kid." Encouraged by her family to explore more of her creative side, Emily opted to study one of her hobbies: photography. "I enjoyed it, so I decided to go down that path," she explains. "But at a certain point, I realized that that wasn't what I wanted to do with my life."
After doing some wedding photography and other side photography work to make ends meet, Emily decided to find a job where she could leverage some of her different strengths. "I knew that I've always been really great at helping people. I'm very patient. I love to help," she says. "And so I was at a point where I needed to pay the bills, and I was like, let's go to Apple."
She started on the sales floor, showcasing the newest Apple technology to customers. But she quickly moved on to the tech side of things – doing repairs on computers. "I wanted to work towards something. I wanted to know the ins and outs and why things work the way that they do," says Emily. This is why she wasn't afraid to ask questions and dig deep into solving problems. One of her store managers noticed her drive and attention to detail and connected her with an opportunity that would change her life.
"He pulled me aside and explained career experiences at Apple's corporate locations – Austin or San Jose – where they offer people in retail to go out to their campuses and work in a career job for four months," she elaborates. "It doesn't guarantee you a job, but it's something to get your foot in the door."
Without hesitation, Emily packed up and left for Austin, Texas, and dove into her first official engineering experience. "That's what led me into Quality Assurance," Emily explains. She began testing different hardware parts for iPhones and computers, which she already had experience with at her retail store. "But when I started to get into diagnostic testing, seeing all the different things that go into testing software and hardware was eye-opening. I had never felt that before. It made me so excited being able to solve a problem that I couldn't figure out," Emily shares.
Her corporate experience at Apple extended from four months to six months, and she eventually joined a team to continue her journey there for four more years.
Tech leadership at Pax8
A move back to Colorado is what sparked her next career step. "There came a certain point where I didn't see myself making a home in Texas, so I moved back to Colorado. But when I moved back, I honestly didn't like the remote experience," she says. "I was still working at Apple, but I felt really disconnected. I didn't feel as motivated as I was before."
In search of the work camaraderie she experienced in Austin, she reached out to her local network to learn more about the Colorado job market. One of her colleagues mentioned the cloud solutions management platform Pax8. "The way he spoke about the company convinced me," says Emily. "He loved what they did, the opportunities he got, the training that he got, how supportive everybody was." So, when a position opened up, she jumped on the opportunity.
Emily's former QA experience set the foundation for her new position. "Because I had hardware and software experience, I was able to translate that into the role here, and I came in as a QA II." Within a few weeks, her manager approached her about taking on a new project. "They needed a senior engineer to create a process to QA their tools and collaborate with the team to find opportunities to make a more efficient process," Emily explains. "I was honestly excited that people trusted me to be able to do it, but man, it was a little intimidating at first."
Yet she moved into the role with confidence, thanks to the support of her team. "They really encouraged me, and I thrived," she says. She worked in that role for a year and a half before transitioning into a new one. The decision to take that role helped her gain the leadership experience she needed for her current management role. "I took an opportunity that really not that many people wanted to, and I made the best process that I could for that team," she elaborates. "I created that relationship to where, when I got out of it, it just kind of eased me into leadership because I had to train people to take it over."
Emily then started spearheading different projects and moved to QA Lead, and most recently took on a role as QA Manager. "I've been in the manager role for six to eight months, so I'm still new, but I feel like I've been doing it for a long time now," Emily shares.
Overcoming barriers
Emily's drive, inquisitiveness, and problem-solving skills have helped her advance her engineering career. However, riding the tech wave was not always easy. Being a woman in tech with a non-traditional background has not gone without its challenges.
"I didn't go to school for software development," Emily shares. Although she had a bit of coding knowledge, she didn't start with the foundations that most software engineers have when they enter the professional world. But the hands-on experience she obtained while working allowed her to gain all of the knowledge she needed to thrive in an engineering role. "Certifications and everything are really great, but a lot of times now when you look at software development, it's more of the skillset that you got from other jobs," she elaborates. "I had real-life experience, and I was able to apply it. The ability to adapt and run with that is what got me to where I'm at," Emily says.
But that's not to say that imposter syndrome doesn't creep in now and then. "Anxiety is real. And if you don't feel like you're meeting [expectations] or maybe not [meeting them] perfectly, it just becomes too much." This is why Emily works with a therapist to learn how to combat those feelings. "There's a stigma to it, but therapy is one of the things that really just allows me to open up my mind a little bit more," she states. "It's really hard to give up that control sometimes and I continue to work on it."
With the help and support of her team, Emily can see herself from a different perspective. "I want to be the best version of myself at work, and I think that's something that helps me out with my imposter syndrome, and the anxiety – understanding that I'm seeing it in one way, but [my team] sees me in a completely different light," Emily shares. "It just gave me the platform to stand on. You have the confidence at that point to know that you can shine and help out where you can."
Advice for women pivoting to tech
According to Emily, "working in tech, in general, is an uphill battle, especially for [underrepresented professionals] like women and people of color." She's experienced exclusion and people doubting her intelligence first-hand. "I got to a point of frustration," she explains. "I got to a certain point that I wanted to see representation. I wanted to see more women in a higher role, a leadership role," Emily explains.
This challenge motivates her to focus on developing her team and encouraging them to break down their barriers. She values all of "the experiences that somebody can bring – different life choices and cultures – to bring more opportunities and different mindsets to the table," she explains. "The biggest thing is just keeping people's minds open, and they get really excited about [new] opportunities and seeing other people grow in their roles."
Not only is Emily passionate about supporting her team, but she also wants to help other women with their transition into the world of tech. Keep on reading for her advice.
Don't take on too much. When you come from a non-traditional background, it can be easy to overcompensate for your lack of formal training. Ambition is good, but "you can't take it all on," Emily shares. As she continues to grow in her role, she's eager to learn more about her industry, dive into leadership, and support her team with their roles. "My director makes fun of me all the time; I have ten books behind me of stuff I want to learn about work." Emily shares. Now she's working on "being able to find the right things to put my time and effort into that will have long, positive gains."

Listen to what others have to say. When you're first attempting to enter the tech world, the different entry paths, careers, industries, and job titles can get confusing. "There are so many different things in tech, it's overwhelming if you try to even narrow it down initially without knowing the experience or knowing what goes into it," says Emily. She encourages career pivoters to network and form relationships with people who know their passions and know the industry. "What made things easy for me is that I listened to the people that told me what I was good at," says Emily.


Find your passion. Once you've figured out how your skills align with different industries, Emily encourages people to do some exploring to find a role you're not only interested in but a role that you're passionate about. "If you're not passionate about it, get out as fast as you can." Emily advises. "Life is too short to spend it in a job you're not happy with."

Be persistent. Emily follows up her advice about passion with persistence. "There are going to be a lot of roadblocks. There are going to be a lot of people that are probably going to tell you no. There are going to be a lot of people that maybe don't agree with you," Emily explains. "If you can get through all the nonsense that comes with [being a] woman in tech, it's great on the other side, once you get there, and you can say 'I made it,'" Emily encourages.
If you're looking for a supportive and positive environment to grow in your tech career like Emily, check out Pax8's job openings.
READ MORE AND DISCUSS
Show less
Loading...