GET EMAIL UPDATES FROM POWERTOFLY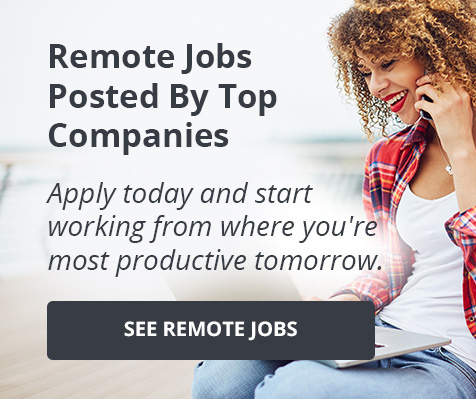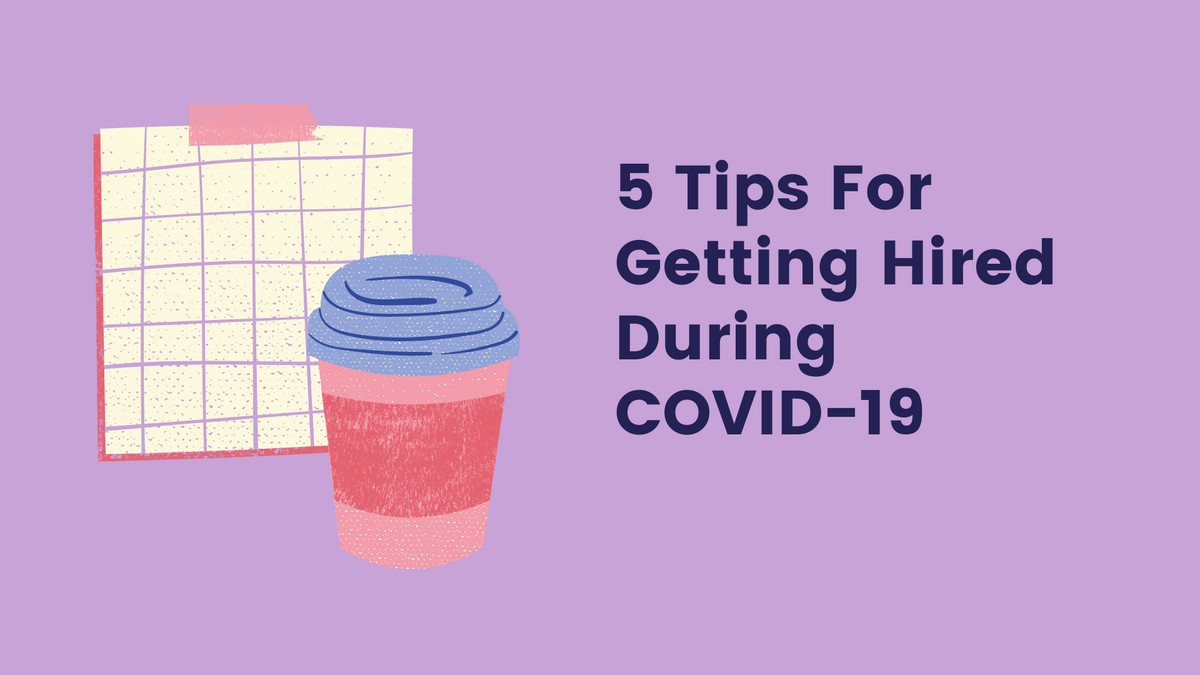 May 08, 2020
Remote and Flexible Work
5 Tips for Getting Hired During COVID + 25 Remote Roles Available Now
The news broke today that the U.S. unemployment rate had reached 14.7% — the highest rate since the Great Depression. This information can be both affirming (knowing that, as the CEO of AirBnB told the employees he had to let go earlier this week, "This is not your fault") and daunting, as you realize just how much competition there must be for open roles.
---
And while more Americans are actively searching for jobs than we've seen in decades, there are still companies hiring. If you're smart in your search — both in the roles you look for, and how you present yourself — you can get a foot in the door at a company that hasn't been brought to a halt by this pandemic.
Here are 5 tips from our Senior Talent Advocate, Abigail Vachon, for getting hired in the midst of COVID-19. For more tips, check out this 30-minute Q&A with our Director of Recruiting Amy Trappey.
(And be sure to scroll to the bottom of this piece to see 25 of the remote roles posted on PowerToFly within the last week spanning writing, sales, marketing, and more!)
1. Level up your skills.
Abbie's advice? "Use this time wisely! Try to get more experience by participating in open source projects (GitHub, etc.) so that when you're reaching out to programs, they can see you've been staying busy."
There's only so much time you can spend re-tweaking your resume and LinkedIn. One of the best ways to land a new job is to leverage your time to learn new skills or to improve upon your existing ones. Just Google "free courses during COVID-19" and you'll find a plethora of options — including ones that previously would have cost you a pretty penny just a few months ago.
This isn't to say that anyone expects you to be at your most productive during this time of uncertainty, or to accept doing work for free indefinitely, but by taking courses and contributing to projects, you not only grow your own skillset and make yourself a more attractive candidate, you grow your network, too! You never know who you might meet when you drop into an online course or offer your skills to help with an open source project. It could be the very thing that leads to your next job (which brings us to point #2).
2. Don't knock on the front door, find ways to slide in the back.
We all know that submitting a resume and cover letter online is frustrating even in the best of times — how many times do you click "apply" and never hear back? In not-so-great times like these, that only becomes more true.
So we recommend getting creative and finding ways to connect with folks at companies before you apply. Building a connection who could end up referring you to the company will dramatically increase your chances of getting an interview.
Abbie's top tip for making these connections? "Register to attend our events! Virtual (or live, when things go back to normal!) events are a great way to help show the company that you're seriously interested in getting connected with them."
3. Don't be scared to pivot industries.
If you work(ed) in an industry that has been particularly hard-hit by COVID, don't be afraid to pivot. You may be surprised by just how many of your skills are transferable (think moving from in-person events to a tech company that needs a virtual community manager).
As Abbie explains: "Remember that what you choose to do while we're in this crazy period does not need to be what you do forever. If the job/industry that you were laid off from is something that you love and want to continue to pursue - do so! If there's something that you've been interested in but haven't had the ability to explore a different direction before, now may be a good time to see what opportunities are available if you were to pivot. These are uncertain times, but they won't last forever so if you need to make a different choice just 'for now' - that's okay too!"
A pivot doesn't have to mean a permanent shift. But it can help you land a job much faster by focusing your search on industries (think pharmaceuticals, grocery stores, tech, medicine) that are still actively hiring.
If you've been contemplating making a career shift for a while now, this may be the perfect time to go for it, given that when the job market is tough, the opportunity cost for going back to school is actually lower. In Abbie's words, "If you're just waiting to be rehired but there's something else you'd rather be pursuing professionally - do it. Or at least, investigate if it could be a viable option... You can use this time to explore other options that may be more appealing to you so when we come out of this economic down turn, you're well placed to move forward."
And if you decide a pivot is exactly what you need, be sure to check out these tips how to pivot careers successfully from our career coach.
4. Optimize your LinkedIn and leverage your network.
A good resume is key to landing your next role, but you should go one step further and leverage your resume to make sure your LinkedIn is up to snuff as well. Abbie recommends:
1) Uploading your updated resume to your LinkedIn.
2) Ensuring your LinkedIn is searchable to recruiters. At a minimum, you need "good keywords related to your industry/skillset listed in your skills section, 'About Me,' and/or in the areas where you describe what you've done in a certain job," she says.
That said, arguably the best way you can use LinkedIn is to ask your network for help. That's exactly what Natalie Marciniak, who was laid off from her job as an Onboarding Manager at a fitness company in California, did earlier this week. Within minutes, she had connections from all aspects of her life commenting and offering help. As she says, "It would be silly to not be vulnerable enough to try to use the network you've built over the years. Times like these are, essentially, what your network is for!"
There is NO SHAME in admitting that you're on the job market right now, and more than ever before, people are looking for ways to help. So don't be scared to say publicly what you're going through, what you're looking to do next, what your skills are, and what you need. You may be VERY pleasantly surprised by the responses you get.

Need additional inspiration? You can view Natalie's example here.
5. Do your due diligence before you apply.
Last but not least, you should be strategic in your approach. Applying to roles takes time, and rather than just uploading a resume to every open job you see that matches your skills, you can avoid investing time in less-than-promising prospects by doing a bit of quick research on the job/company before you apply. Ask yourself:
How old is the posting? (If > 30 days, it may well be an old, inactive posting that a recruiter forgot to take down).
How is the company doing? Google the company before you apply — if they've done mass layoffs, you will be able to find news articles reporting this easily enough. Have connections at the company? Reach out and ask them how the company has been impacted by COVID.
How many open roles are listed on the company's site? If they only have one or two openings listed, this may actually be a good sign, notes Abbie: "They may have paired down the roles for which they're hiring. If you only see a couple, those may be considered 'critical roles' and so are worth applying for because those would be the ones they'd still need to fill."
Another way to ensure you're applying to current jobs? Subscribe to job alerts from job search platforms. (If you'd like to be alerted when a company posts a role on PowerToFly) that matches your skillset, you can subscribe to our weekly job alerts here!)
------

Ready to hit the ground running with your search? We've compiled a list of remote/flexible roles posted on PowerToFly within the last week to help you get a jump start!
25 Remote Jobs Available Now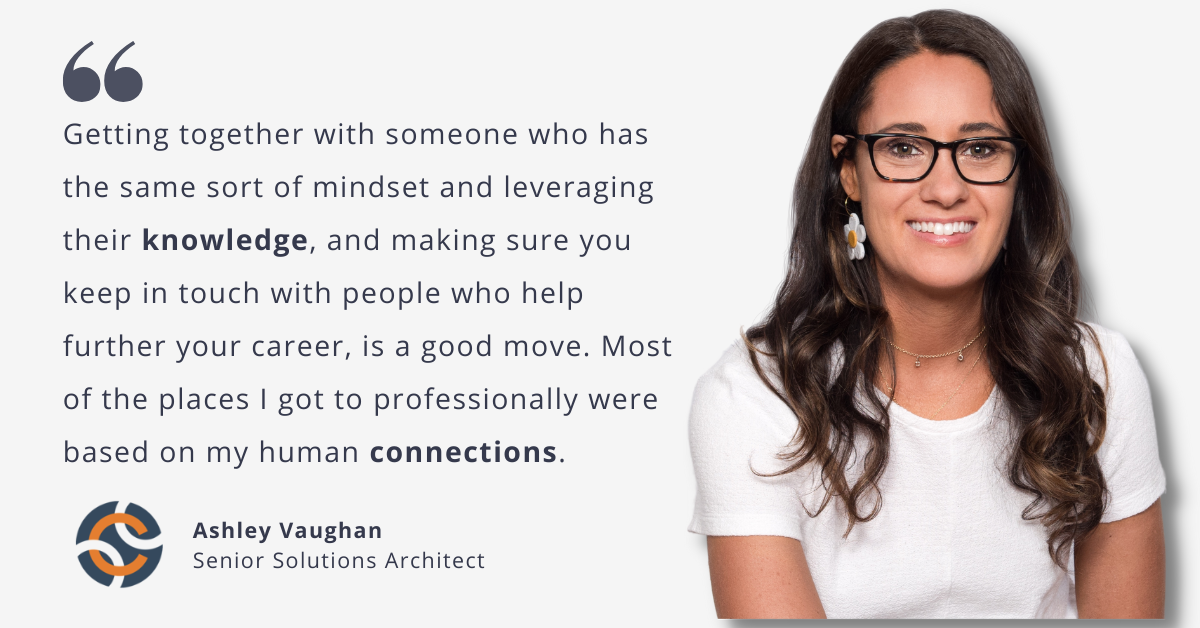 Chainalysis Inc.
How much money do criminals control today, and where is it?
These are some of the many questions that Ashley Vaughan, Senior Solutions Architect at blockchain data platform Chainalysis, spends her days working to answer.
"You learn more about a situation or problem by following the money than from any other resource or piece of information," she explains. "Money doesn't lie. People can lie in text messages or other means, but the path of the money leads you to what you're trying to accomplish."
Though Ashley always knew she wanted to work with computers, she found her way into roles in cybersecurity, and then specifically blockchain security, through networking and exposure — not by setting out to do so.
We sat down to talk about her career journey, as well as what advice she has for other women looking to make their mark in these burgeoning fields.
Resilience and Curiosity
Ashley doesn't often give up, and credits some of that attitude to an obsession with soccer as a kid.
"Playing sports makes you a more resilient person, I think. You learn failure and risk, which are very applicable to my job and my career path," she says.
That resiliency was a good thing, notes Ashley, because as a young girl, she wasn't always encouraged to pursue what she was most interested in: math and science. A teacher early on had told her that she wasn't good at math, and Ashley believed that narrative until high school.
"We really shouldn't put those ideas in children's minds, because it affects them for much longer than you might think," she says of the experience. "But I'm the kind of person that when someone tells me I can't do something, it makes me want to do it even more, and do it better."
Finding out in advanced high school math classes that she actually was good at math turned into choosing a computer engineering major when she got to college.
Graduating during a recession in 2010 meant Ashley didn't have the job market of her dreams, but after working in IT, she networked her way into a role in the cybersecurity department of a prominent DC law firm.
"They were getting hit left and right from social engineering and phishing attempts," says Ashley. "Due to the sensitive nature of the work they dealt with, I was exposed to the darker realities of the digital era, and I began to see a new side to the world—one of real significance to national security."
Specializing in Cybersecurity — and Finding a Home in the Private Sector
Inspired by what she was working on at the law firm, Ashley pursued a master's in cybersecurity with a focus on counterterrorism.
"I wanted to help protect our country," she explains. "I have a lot of family members who are former military, so that was a natural step for me."
That led to her taking a contract role specializing in offensive security at a government agency that frequently worked with Chainalysis. After working with Chainalysis folks onsite, she was sold and started pursuing a position with the company.
"I wanted to help make sense of blockchain data for a bigger purpose, like assisting in the continued threat of ransomware activity against American interests," she explains.
Although she credits her public sector work with providing a solid foundation in blockchain security, the private sector turned out to be a better fit for her.
"What I love about Chainalysis is that my colleagues are really happy people, and I've always felt welcome and not scared to ask questions," says Ashley. "In past jobs, where I was one of five women in a group of 150, I felt a lot of pressure. I didn't ever want to make a mistake. I felt as if I had to be a chameleon to match the social environment of my male counterparts."
Blockchains are all about democratizing data, and Ashley likes working with a team of people of all backgrounds to help support that mission. At Chainalysis, Ashley works with internal product and engineering to show customers how Chainalysis data can help them use complex blockchain solutions to solve data problems — and catch bad guys.
"Sometimes we're following a bad actor who's tied to child sex trafficking. Being part of a coordinated operation to put a stop to things like that is really fulfilling," she says.
3 Tips for Women Who Want to Find Their Place in Cybersecurity
For a long time, reflects Ashley, she just wanted to come into work, do her job, and feel supported, without feeling like she didn't fit in or was representing her entire gender. Fortunately, she found what she wanted — and she hopes other women will find that, too. They can start their search by:
Knowing they're not alone in having tough experiences. "Everyone has different definitions for how you're supposed to act or supposed to handle your emotions as a woman at work, and it's exhausting. It's like, 'This is just me.' I can't repeat enough how tiring that is," she says.
Prioritizing self-directed learning. Although Ashley completed a master's in cybersecurity, she emphasizes that there are many other routes into the industry, including self-study. Whether you get involved in programs like Girls Who Code or do self-paced learning through platforms like Udemy or Coursera, the important thing is that you pursue independent learning about topics that interest you, she says.
Creating and maintaining relationships. "Really talking to people is almost a lost art," says Ashley. "Getting together with someone who has the same sort of mindset and leveraging their knowledge, and making sure you keep in touch with people who help further your career, is a good move. Most of the places I got to professionally were based on my human connections."
Nowadays at Chainalysis, Ashley is no longer one of five women in the office, and is excited to start paying it forward so that more people with backgrounds like hers can pursue their own professional success.
"We tend to feel more comfortable talking to people who might have our same gender or educational background, and being open and vulnerable with them," she says. "Being a visible role model is really important to me."
Check out Chainalysis' open roles
here
!
READ MORE AND DISCUSS
Show less
Loading...