GET EMAIL UPDATES FROM POWERTOFLY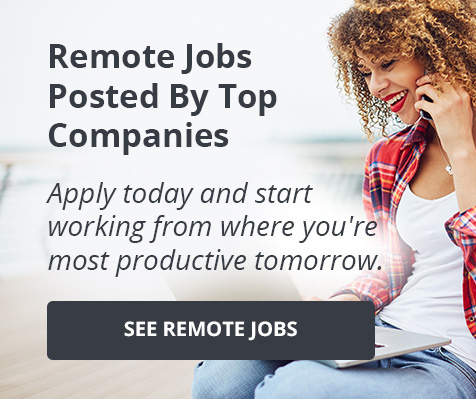 July 10, 2020
Diversity & Inclusion
How To Handle Conversations on Race with Your Non-Black Coworkers
I sat in front of my CEO to discuss several complaints of racism. I was new to my role as a Culture Director. I was nervous about his reaction to the complaints. But I also knew he strongly supported developing this new department; I knew that he would take the right steps. So I was shocked when I heard him say sheepishly, "I don't know, Noelle...all of this stuff about racism. I just don't see it. I don't even see color. I'm pretty much color blind."
---
As a Black woman, I could feel the eye rolls and groans from my ancestors.

Lately, regardless of their role, Black professionals are having very uncomfortable conversations about race. Some of these conversations spark organically or out of necessity, but regardless, it can evoke a lot of emotions. So how do you handle these tough conversations with your non-Black coworkers?
Know that you don't have to say anything
You may feel inclined to say something to a coworker who is asking you questions about race or when she has said something out of line. However, if the emotional labor is just too much, know that you do not owe it to anyone, even well-intentioned people, to share your perspectives about race.
This sensitive topic should only be touched on by you to those you feel truly deserve and welcome your insight. Not everyone is there yet, but if you feel pressured to say anything when you don't want to, know that it is not your job to educate everyone on Black issues. To conserve your energy and keep your space safe, setting boundaries may help.
Here is how that conversation can play out at work:
Coworker: I have so many family members that are really struggling with the "all lives matter" versus "Black lives matter" philosophies. Do you have any resources I can share that I can send to them?
You: This is not something I'm comfortable speaking about. I know there is a lot of information online that you may feel is useful. I hope that you can respect this boundary for me.
Addressing coworkers who are "woke" when convenient
Right now, for wonderful intentions and opportunistic ones, fighting for Black lives is popular. Many companies are making conscious shifts to become more anti-racist and everyone from activists to celebrities to influencers have been sharing their stance on the Black Lives Matter movement.
Because being a part of the movement has been so monumental, people are getting swept in without first checking their own internalized racism. They intend on doing their part to be anti-racist, but are misguided on those actions or have taken actions that contradict them.
For example, I once had a White coworker who fought for diversity for the attendees at an exclusive retreat, and consistently challenged any inklings of White supremacy wherever she saw it...but once touched the hair of a Black coworker with natural hair without asking.
If you think there is a serious issue, definitely bring the matter to HR's attention, but if you think the person is under-educated about their unconscious bias, and know them well enough to call them out, talking to them directly may be the right option for you, but only if you have the emotional bandwidth.
Here is an example statement you can share with this coworker if you deem them open enough to share:
"Hi, Kimberly. It was great seeing photos of you at the rally. It seems like you are looking for ways to support the Black community and that's a good thing. With that, I wanted to point out something that I've noticed that you do, which makes me uncomfortable. This is something that you may not know that is causing me discomfort, but with seeing you out there trying to make a difference, I'm hopeful that you can be receptive to what you could be doing right here at work to make an impact. Last week when…"
Be honest about how you are feeling
While you don't owe it to anyone to share your feelings, it can really mean a lot when a non-Black coworker checks in with how you are holding up. Black women tend to feel pressured both externally and internally to be as positive as possible at work. This pressure can be too much to take at times, and being able to release with a coworker who has earned your trust may give you a small release on the relentlessness of always seeming strong and happy.
While you can't hand off all of the emotions you may be feeling now, you can start being honest when a trusted coworker asks, "how are you doing... really?"
Here is an example of how to do that:
Coworker: I just wanted to check in with how you are doing? I know it can not be easy to be working with everything going on like things are normal.
You: Honestly, not great. I'm doing the best that I can, but it's not easy.
This is a gateway to a good conversation. They can choose to stop the conversation there, and move on to something else. Or, they may decide to listen, to be supportive, and to be an advocate at work and beyond. But it all starts with being honest even when it's hard, to coworkers who are not afraid to show up authentically.
popular
According to a recent study, anti-Asian hate crimes have risen 150% since the pandemic started. But these acts of violence are not new — they are part of a much larger history of anti-Asian racism and violence in the U.S.
That makes celebrating Asian American and Pacific Islander Heritage Month (which was named a month-long celebration in May by Congress in 1992 "to coincide with two important milestones in Asian/Pacific American history: the arrival in the United States of the first Japanese immigrants on May 7, 1843 and contributions of Chinese workers to the building of the transcontinental railroad, completed May 10, 1869") this year all the more important.
As we reflect on recent events and how they fit into a much larger history of discrimination, we're also taking time to celebrate and acknowledge the many achievements of the AAPI community.
We asked several of our partner companies what they're doing to honor AAPI Heritage Month at work, and we were inspired by the range of responses, covering everything from campaigns to #StopAsianHate to educational events on AAPI history.
Here's what they're doing, in their own words:
READ MORE AND DISCUSS
Show less
Loading...