GET EMAIL UPDATES FROM POWERTOFLY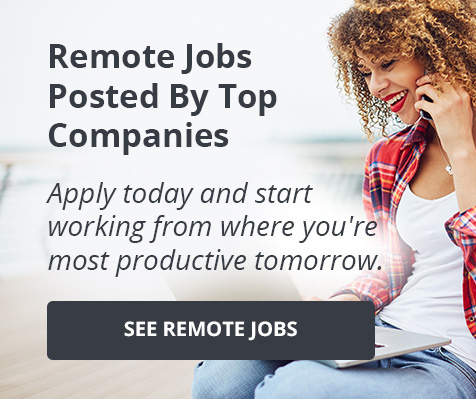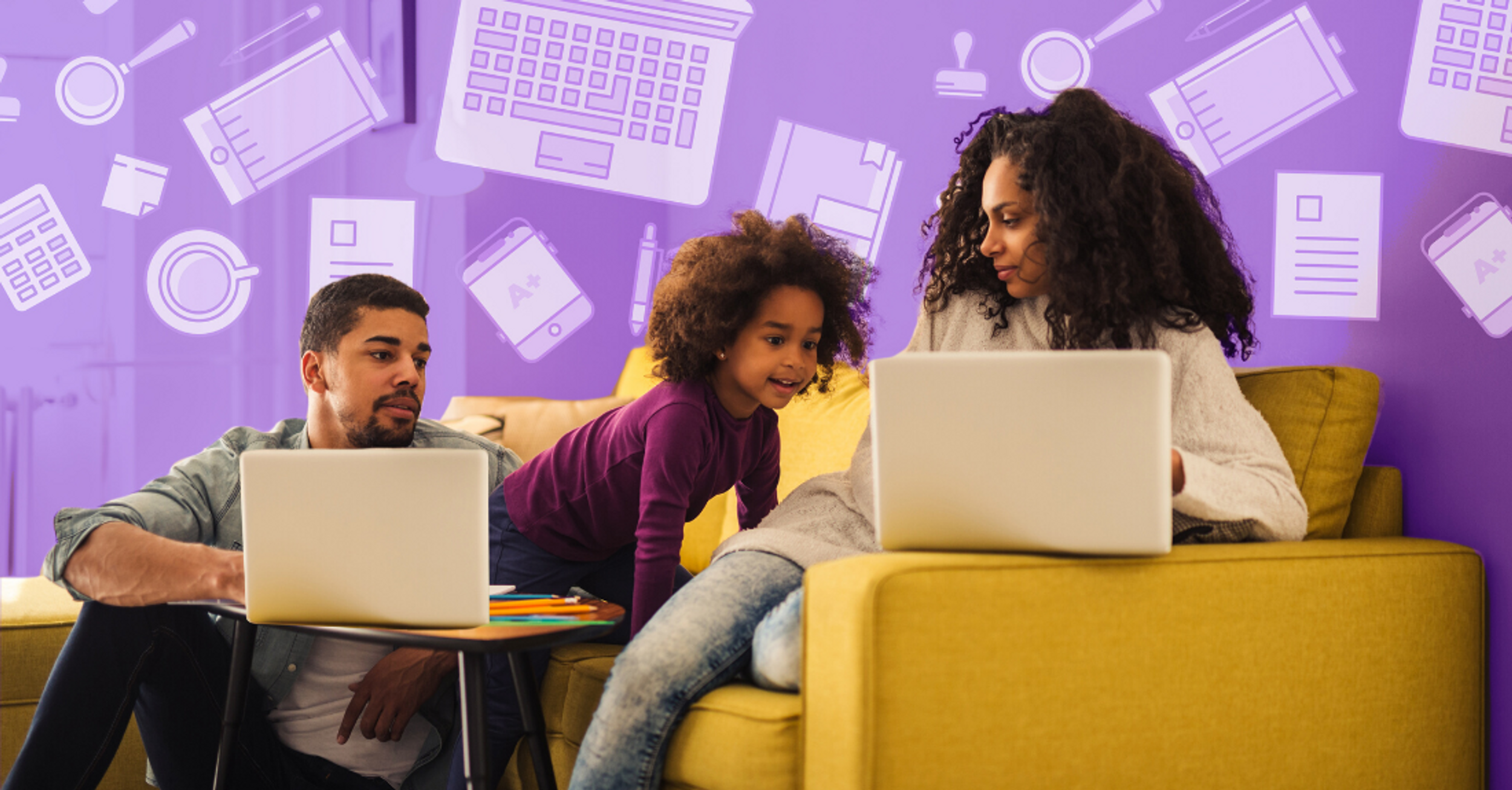 December 18, 2019
How to Manage a Dual Career Family
Tips and tricks for managing one household with two incomes
Almost half of marriages in the U.S. are made up of dual-career couples where both partners work, says the Bureau of Labor Statistics; a McKinsey study suggests that number is even higher, in the 70+% range. In those families, household responsibilities—whether they are chores or cooking or children's carpools—don't automatically go to the one parent who stays at home, since that parent doesn't exist.
---
And while the benefits of dual-career families include improved financial security and the opportunity for both parents to find professional fulfillment, the costs aren't negligible. Managing logistics becomes a huge responsibility, burnout risk rises, and childcare gets more complicated.
Whether you are currently in a dual-career relationship or envision having one in the future, don't fear: it is possible to support your careers and your family at the same time.
The Harvard Business Review highlights the most important one in their to-the-point article titled "If You Can't Find a Spouse Who Supports Your Career, Stay Single": make sure you first choose the right partner!
This is especially important for women in heterosexual relationships, where longstanding gender norms about who stays home to clean and who goes out to bring home the bacon may put pressure on the woman's career path. "Professionally ambitious women really only have two options when it comes to their personal partners — a super-supportive partner or no partner at all. Anything in between ends up being a morale- and career-sapping morass," writes Avivah Wittenberg-Cox. She goes on to cite a troubling study of HBS grads, where the majority of male graduates, despite being exposed to research like hers, expect their career to take precedence over their wives' careers. Yikes.
So first things first: shack up only after confirming (I'd suggest in writing) that your partner is as committed to your career as they are to theirs. If it's too late for you…ask for a divorce lawyer from your friends this holiday season?
From then on: follow these tips to manage your dual-career family.
Agree on Ambition
Figuring out the best way to support your career along with your partner's will require first defining what success in that career looks like for each of you. Is your goal to be a partner at your firm? Is theirs to start their own company? Or are your goals financial — like reaching a salary of $80,000 a year to support other goals around retirement and children? Whatever your goals, be clear whether one person's path takes precedence over the other's, or whether you'll support both equally. You might also establish timeframes in which one person's career will take precedence (e.g. focusing on your partner's startup for the next 5 years, after which the focus will be on you so you can go back to school part-time for your masters) — just because one person is the priority one year doesn't mean it has to stay that way. You both just need to be aligned about what's being prioritized and what's being sacrificed.
For serial entrepreneur Christine Perkett, CEO of Mindfull Marketing, and her husband Phil, who works in software sales, success meant following their passions and having enough financial success to support their blended family. "Be sure you're passionate about working because juggling two careers and a family can be tough," says Perkett. "It's busy and hectic and requires, as any relationship dynamic, compromise. You can both feel burned out and you still have kiddos to be there for and take care of. You have to take turns and compromise. And never think that your career is more important than the other."
Plan for Childcare
If you're part of a dual-career couple that has or plans to have children, get in sync with your partner about how you'll deal with childcare. Perkett notes that someone staying home to save money isn't the best solution for all couples: "Often couples decide one shouldn't work because childcare can essentially negate the salary. But remember that working isn't just about money. It can (and should) be about passion and getting out of the house and having a sense of purpose."
Alexandra Fung, lawyer and CEO of recommendation-sharing site Upparent, and her psychologist husband were committed to being the primary caretakers for their first child when she was born. Both were finishing their higher-education degrees in New York City when their daughter was born, which meant childcare occasionally included exchanging their infant daughter while one parent was en route to class and the other was on their way home. But that's what worked for them! (And I imagine their daughter is now entirely at home in the New York subway system as a result.)
Get creative with how you'll deal with childcare. There are plenty of viable set-ups that don't include one person putting their career ambition on hold to stay at home full-time.
Chore Charts (And Calendars) Coming Your Way
Assuming that your partner will come home from work and magically know that you already did the laundry, so therefore they should handle dinner is a recipe for disaster. And if you have multiple children, balancing household chores along with soccer practice snack duty, school drop-off and pick-up, and PTA meetings on top of two full-time jobs, is a nightmare waiting to happen. (Dual-career married couple Elizabeth DeFinnis, who is an occupational therapist, and her credit union manager husband call their life an "organized tornado," which seems about perfect.) Making a system to deal with responsibilities is the only way to get through it.
For Melanie Musson, a writer for ExpertInsuranceReviews.com, and her police officer husband, divvying up tasks keeps their system afloat: she makes dinner, he does dishes. "We're both tired at the end of the day, but we have four children and if you let things go for just one day, the aftermath can seem insurmountable," she says.
Amanda Holdsworth, director of PR and brand strategy at Reink Media Group, and her logistics firm co-owner husband espouse a similar approach—he does grocery shopping and cooking, she does cleaning and laundry—but have taken it a step further with a color-coded family calendar that hangs in their mudroom. They even have shared Google Sheets for planning Christmas gifts, monthly budgets, and annual membership fees. Get on their level.
Be Each Other's Biggest Cheerleader
At the end of the day, it's you and your partner in it together, dealing with the joys and terrors of running a household, raising children, managing finances, and pursuing your career goals. That partnership will go a lot more smoothly if you can remember that you love this person you've chosen to spend your life with, even when they forget to pick up your shirts from the dry cleaner or serve microwave pizza four dinners in a row.
Avoid keeping a running tally of who's done what; it can only end in frustration. "It's so natural and easy to think only about one's own self and pending tasks. And when you do that, you fall into the 'woe is me' trap where you see all the things you do to contribute, but you fail to see what your partner does. Be attentive to what your partner is facing at work and the struggles [they are] overcoming. Notice the contributions they make to your family and home life. Offer your spouse encouragement, praise, and thanks. A few words of support go a long way in lifting each other up," says Musson.
Holdsworth reminds dual-career couples to have perspective. "You can easily get hammered at work; I've worked at organizations (thankfully, not my current one) where every day felt like a battle zone. So to come home and have my husband tell me he's proud of me has meant the world. And I do the same," she says. "There are no egos."
Related Articles Around the Web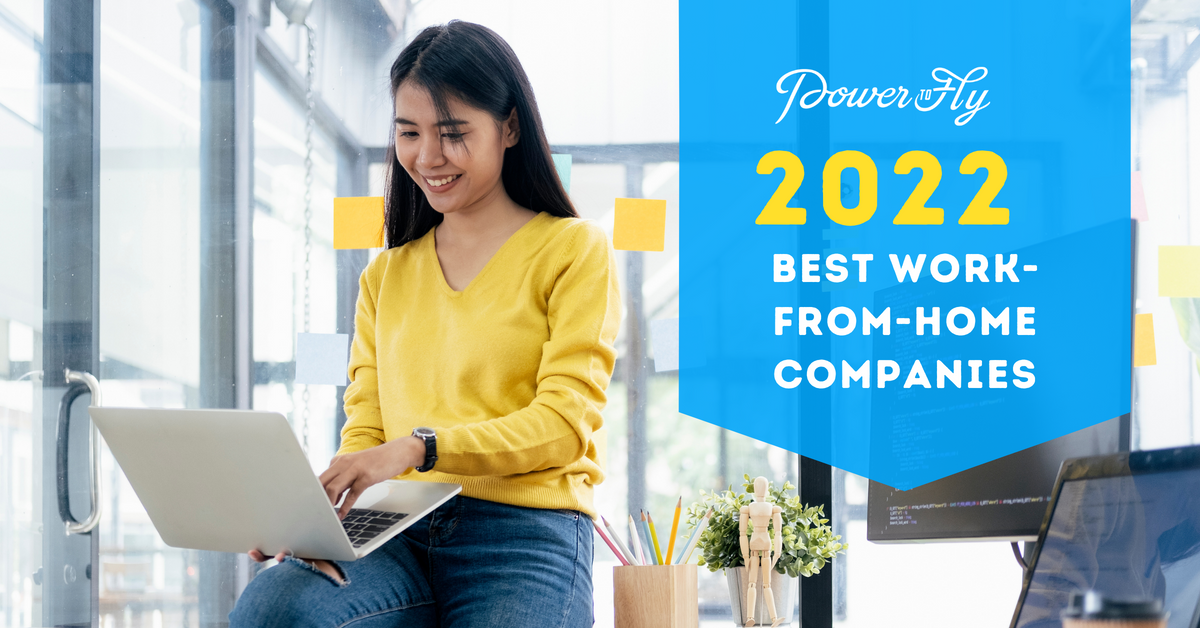 Featured Post
Every year, PowerToFly creates a list of the best work-from-home companies. Now that over half of the U.S. workforce is remote, compiling that list was a bit more challenging.
This year, we prioritized selecting companies that are remote-friendly—meaning they have both remote and in-person roles—but they have made long-term commitments to hiring and supporting employees who choose to work from home; and we think they have the perks, values, and organizational framework to allow all employees to flourish in their careers, regardless of location.
Keep reading to see our top 15 work-from-home companies for 2022, along with a description of what they do, why we like them, and who they're looking for.
PowerToFly's Best Work-From-Home Companies 2022:
Don't see what you're looking for? Check out a fill list of 5,000+ open remote roles here!
READ MORE AND DISCUSS
Show less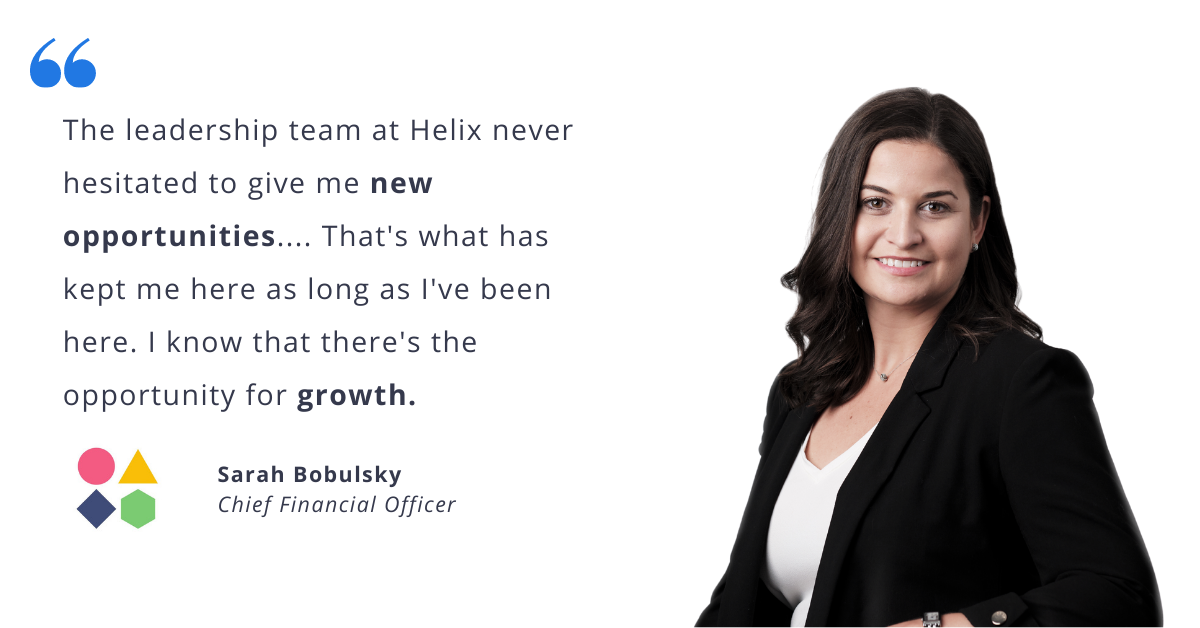 Helix
Before starting her journey at population genomics company Helix, Sarah Bobulsky worked in strategy consulting, most often with pharma and biotechnology clients. She accumulated a wealth of experience very quickly: "One of my managers always said 'one year in consulting is like seven years in a regular job'," Sarah jokes.
In spite of her rapid exposure to so many different projects and clients, she was a bit hesitant when her firm wanted her to branch out into diagnostics. "My reaction was, 'I don't know anything about diagnostics! I don't want to do diagnostics,'" she laughs. "Yet, here I am CFO of a diagnostics company."
"I would not have guessed that I would be a CFO," she confesses. "I always hoped my career would advance, but I don't think CFO was where I was starting my thinking."
But thanks to a lot of hard work and encouragement from current and former managers, Sarah took on the CFO challenge and is thriving in her new role.
Now that she's settled in, Sarah's looking to expand the finance team at Helix. We sat down with her to learn what interested candidates can do to stand out in the application process.
The Road to Helix
Sarah ultimately said yes to the project with the diagnostics company and that led to three years of consulting frequently with diagnostics clients. "I ended up being pretty well-versed in that space," Sarah says, explaining how she heard about Helix when they got their first round of funding. The company immediately caught her attention.
"I thought their business model at the time was really interesting. It was a departure from what other companies in the space were doing, with a lot of opportunity for innovation," she says.
Sarah also happened to know one of the cofounders of the company through her previous consulting experience. This led to some organic conversations about opportunities at the company.
"I was interested in joining a startup, but also somewhat risk-averse," says Sarah. "So finding a startup that had strong backing was appealing to me."
She was also reluctant to lose the diversity of experience afforded to her by consulting, but she felt that Helix was dynamic enough to ensure that she'd still get to tackle lots of different kinds of challenges. So she took a leap and accepted a role focused on corporate development and strategy.
"I accepted the position without a job description," Sarah reminisces. "When I first started, I worked on a lot of different projects, many of which were very much outside of my comfort zone," Sarah says. "Over time, the number of projects kept expanding, and as the company grew, the role expanded and got more operationally focused."
Working instrategy involved a lot of long-term planning and scenario analysis. But as Sarah's role became more operational, she found value in better understanding the day-to-day operations on the ground. "I think getting my hands dirty was really important [in understanding] how little things can influence the company's strategy," Sarah explains. She worked closely with Helix's customers as well as with numerous cross-functional teams which helped her better understand the ins and outs of Helix's product. This proved to be a great foundation as she moved into the CFO role.
Journey to the C-suite
Although she didn't originally set out to be a CFO, Sarah spent much of her career working closely with her finance counterparts — both in her consulting days pre-Helix and during her time at Helix. It was Helix's former CEO, himself a prior CFO, who initially raised the idea of moving fully into finance though. "He was the first person to tell me I'd make a good CFO and honestly I was very surprised at first," Sarah explains. She was initially concerned that she didn't come from a traditional finance background. "But he was thinking more about the strategic side of the CFO role, from being able to tell the story of the business to investors and to our board, and being able to understand different nuances that drive a forecast and long-term value."
Helix's former CEO wasn't the only person supporting Sarah through the transition. "Our current CEO and co-founder has never hesitated to give me new opportunities. It's always a bit of a risk to give someone something they'd never done, but I've always found leadership at Helix willing to take that risk" Sarah explains. "That's been a hallmark of my time here and what has kept me here as long as I've been here. I know that there's the opportunity for growth."
Nearly 7 months in the CFO role, Sarah has spent a significant amount of her time focusing on a long-term value perspective. "We spend a lot of time on our annual budget, our forecasts," she explains. "I spent a lot of time in the first couple of months painting a picture of 2024 and 2025 — What does that look like? How do we get there? What are the things that drive value?" She's now looking for mission-driven finance professionals to bring their diverse perspectives and experiences to her team.
3 Essential Attributes in Finance & 3 Tips for Interviewees
While role-specific experience is important, there are three main attributes that Sarah looks for in any potential members of the finance team at Helix, regardless of position.
Intellectual curiosity. "Even if you're not necessarily involved in the day-to-day on-the-ground operations, it's still really important that you understand how our business works. It influences everything we do on the finance team from invoicing customers to recognizing revenue to long-term forecasting," Sarah explains.
Creative problem solving ability. Problem-solving isn't always about the solution itself, but more about how you created the solution. "I always look for examples of how someone solved the problem creatively or did a lot with only a little," Sarah shares.
Detail-oriented. "I'm a fairly detail-oriented person, and I think that's important in lots of roles, but I think it's particularly important in finance," Sarah reiterates.
If that sounds like you, you might be a good tip for Sarah's team! Keep reading for Sarah's advice on how to display the attributes above during your interview (if you want to learn more about the interview process at Helix, click here!).
Highlight Your Impact. "When you're giving an example or answering a 'tell me about a time' question, make sure to highlight how what you did had an impact on the company – whether it's optimizing a process or uncovering a new trend in the data – make sure that stands out," Sarah says.
Frame the narrative upfront. When explaining previous work, Sarah suggests using roadmapping language for your interviewer such as, "This was a big project. Here are the three things I'm going to tell you about it. And then walk [the interviewer] through each of those three things."
Be selective. While providing depth in your responses is important, be judicious about what you share. "Interviews are usually only 30 or 45 minutes, so it's not about describing every little detail. Acknowledge all of the things you had to consider, and then choose a few critical things to highlight," she explains.
Interested in working alongside Sarah at Helix? Check out their open positions here.
READ MORE AND DISCUSS
Show less
Loading...