GET EMAIL UPDATES FROM POWERTOFLY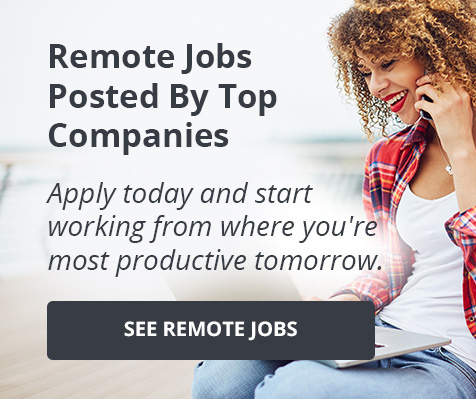 June 01, 2019
How to Read More Books
June Monthly Challenge: Read a Book a Week
It's the first day of June, which means summer is right around the corner! (Assuming you live in the Northern Hemisphere).
---
Not long ago we shared a 2019 Summer Reading List to help you challenge yourself to grow intellectually and emotionally this summer. But reading lists are pretty useless if you don't actually start - and finish - the books.
So we're back with our 6th Monthly Challenge - Read a Book a Week. AKA, finish 4 books in a month.
Whether you want to pick 4 books off of our list or you've got 4 on your own list that you've been dying to read, commit with us to finish them this month!
We're going for one book a week, which for the voracious readers among us may be a snooze, but for the rest of us should be a solid challenge. I know it will be for me - self-discipline isn't always my strong suit.
To make sure we can all complete the challenge, I compiled a list of 6 tips for how to read more books.
How To Read More Books
Set clear goals. And be practical.
You should know how many books you want to read each month, and set deadlines for yourself to finish them.
My June Goals:

1) Women Who Run With Wolves - June 8th
2) Becoming - June 17th
3) The New Jim Crow: Mass Incarceration in the Age of Colorblindness - June 26th
4) Mama's Girl - June 31st
Spend some time thinking about how practical your goals are - you can estimate how many pages you're able to read an hour (you can guess that it will be around 45-70 if you consider yourself a "fast" reader - this timing will likely vary depending on the density of the subject material and your interest it). For example, I allotted more time to read the New Jim Crow than Mama's Girl because it's substantially longer than the latter.
I went heavy on the non-fiction with my picks, which is a bit ambitious. Try balancing fictional novels with heavier subject matter if you know you tend to move through plot-driven novels much more quickly than memoirs or other kinds of non-fiction.
Oh, and make sure you actually buy the books in advance. A little investment can go a long way in making sure you follow through on your goals.
Choose a Couple Books To Read at Once
Don't start so many books at once that you don't finish any of them, but do consider selecting two to read at the same time. Ideally, books of two very different styles.
This way, if you're not in the mood for one, you can swap to the other. Not awake enough to read about climate change? No worries, swap to that romantic thriller you've been dying to read.
Get rid of the "I'm just not in the mood for X" excuse.
Block off time on your calendar.
You should designate reading time the same way you'd schedule time to go to the gym. Defend it at all costs.
Set a timer.
Setting a timer for 20 minutes is a great way to motivate yourself to read when you're just not feeling it. And who knows, by the time the timer buzzes, you might be so engrossed that you decide to keep going.
Reading > TV
Reprioritize. Make your mantra "I won't watch TV until I've reached my daily pages goal."
When you find yourself typing Netflix into your browser or turning on the TV, ask yourself - have I read yet today? If no, make it a 1 for 1 swap - "If I read for 30 minutes, I can watch 30 minutes of Netflix."
Make Your Books Your Besties.
...And take them with you everywhere.
If you like reading on Kindle, this should be easy! If you prefer physical books, get into the habit of keeping your book in your bag so that if you find yourself with unexpected downtime, you can make the most of it.
If you're a kindle fan, be sure to download the app on your phone as well! Even though phones are distraction pits from hell, they sure are convenient backups when you find yourself stuck with nothing to do. Better to open Kindle than Instagram.
---
Now get reading! And let us know what you picked.
From Your Site Articles
Related Articles Around the Web
Talent
10 Full-Time Roles You Can Do Remotely! [Updated Sept 2021]
[This article was updated September 20, 2021]
Work-from-home jobs sometimes get a bad reputation: low pay, repetitive work, micromanagement... the list goes on. But if one good thing has come out of 2020, it's that it's redefined working from home. Remote work has come a long way, and the opportunities to work from home in 2021 are more promising than ever before.
If you're like me, and freelance, task-oriented remote jobs like article writing, data entry, transcription, or professional survey taking (yep, that exists), aren't your thing - don't worry. There are more full-time remote opportunities than ever before that offer you the freedom to manage your own time, the security of consistent monthly income, the support of a team, and the promise of growth. In fact, we've got close to 5,000 on PowerToFly.
So, if you're looking for a remote opportunity in 2021 that will push you to develop professionally, look no further than our list of the 10 best work-from-home jobs. And by best, we mean fun, challenging roles that will help you grow, while making a respectable income.
All the jobs listed have average salaries between 45 and 119k, and have average or higher-than-average growth potential (based off of the U.S. Bureau of Labor Statistics' predictions for growth from 2018 to 2028 and/or LinkedIn's 2020 Emerging Jobs Report).
10 Best Work-From-Home (Remote) Jobs for 2021
Jobs sorted from highest to lowest average salary. (Salary data taken from ZipRecruiter, Glassdoor, LinkedIn, and/or the U.S. BLS depending on availability and specificity to remote roles.)
-----

Interested in one of the roles above? Check out these resources for landing your dream remote job and get ready to reap the full benefits of remote work in 2021 - doing what you like, where you like. Good luck!
[A version of this article was originally published on Dec. 19, 2018]

READ MORE AND DISCUSS
Show less
Loading...