GET EMAIL UPDATES FROM POWERTOFLY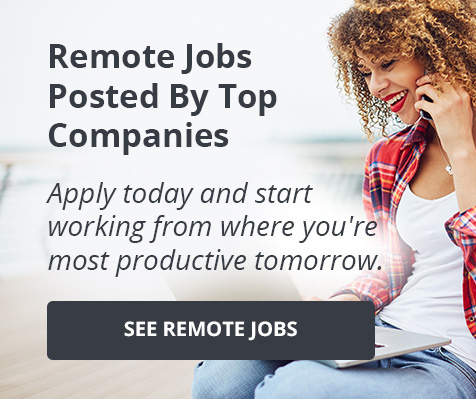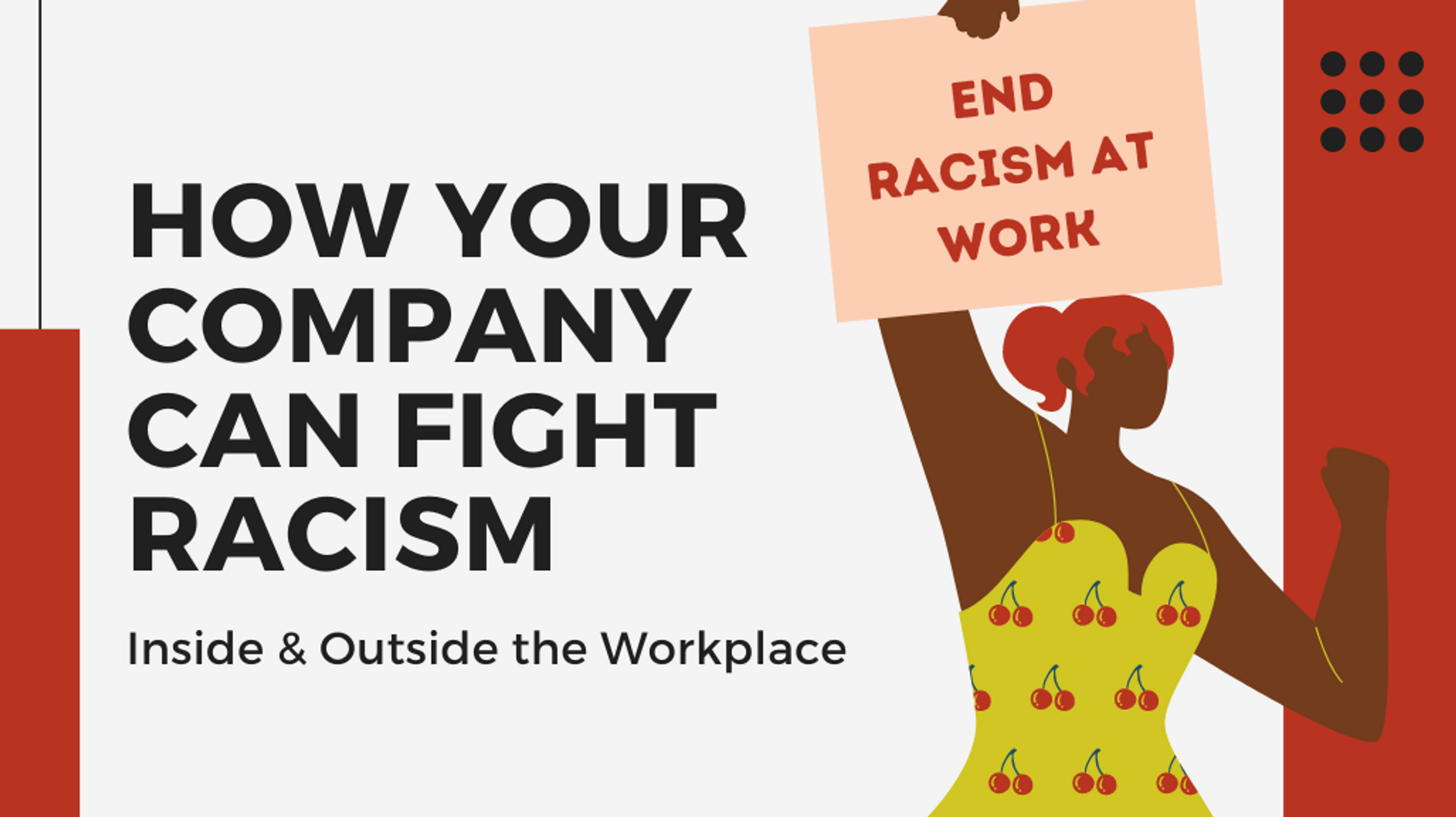 July 02, 2020
For Employers
How Your Company Can Fight Racism— Inside & Outside the Workplace
Since the brutal murder of George Floyd, the demand to take a strong stance against racism has swept the nation.
---
However, while some companies have made statements to show up as an anti-racist company, or have put measures in place to better support Black staff and provide better messaging to their customer base, other companies have done nothing. If you work for a company that has been mostly silent, or has been vocal but has failed to accompany words with actions, how do you encourage your company to be better advocates for the Black community? How can you fight racism in the workplace?
Bring your concerns about the lack of messaging and action to the head of your Diversity and Inclusion department or HR department. If you work for a smaller company, go directly to the executive team, and encourage them to take any of the following steps:
Encourage them to get a message out
Company leaders must be challenged if they have yet to release a statement regarding their stance on the movement. Perhaps they couldn't find the right words or worry about offending their customer base, but the longer time goes on, the more uncomfortable it becomes. Ignoring systemic racism when it is everywhere is like ignoring an 18-inch infected gash on your leg. Employees notice. Customers notice. The gash will not heal on its own. Hard work and expertise is needed to heal both the physical wound and the emotional wound the country is experiencing.
Let your executive team know that not only is their inaction sending a message to the staff—particularly to their Black employees who do not feel valued at their organization—but also it sends the message to consumers that they just don't care. Mention that consumers are making buying decisions based on messaging about the Black Lives Matter movement; by staying silent, they are opening the company up for public pushback that can affect their bottom line.
Suggest a company-wide implicit bias training workshop
All forms of racism, whether it's microaggressions or overt violent racism, start with bias. And no matter how hard we all try, we all have implicit biases that were embedded in us by our upbringing, inequitable education systems, media, and more. When we are able to check our bias at the door, we can make a true difference in how we treat our coworkers, our vendors, and our clients.
While diversity and inclusion training company-wide is important, having a session exclusively on implicit bias will help the team work through some of their own biases and give them steps on how to correct those issues. This should be done with a trainer who creates a safe environment to explore our biases without shame and the tools to be better.
Suggest ways to support the Black community as an organization
If philanthropy is a core value of your company, you can suggest a list of organizations that your company can donate to that works to bring equitable solutions to the Black community.
However, not all companies, especially during COVID-19, are in a position to donate money. You can suggest that instead of a donation, your company utilizes Black-owned businesses as vendors. You can also work with the marketing department to share Black-owned businesses in your company's industry that could use more support.
See who's at the table
We all know the importance of ensuring that a company's staff is diverse, but this is also very important when it comes to the leadership team. If your leadership team is not diverse, ask if steps are being taken to correct that.
Is your board lacking in diversity? You can suggest a few Black or BIPOC leaders that may be a good fit to join your board.
Does your company host virtual events? Check to see if the speakers your company hosts are diverse, and if not, make suggestions of great speakers that could contribute to your organization's needs. For your research, you can do a search on LinkedIn or in Black associations for your industry.
Foster a company culture of empathy
As a Black woman, I can tell you that showing up at work with the internal and external pressure to be happy and positive is a heavy burden to carry. If you have not checked on your Black coworkers since the horrific events during Memorial Day weekend, they can still use more support. Each week there is a new story of another killing or a public display of racism; when you witness something like that, it's hard to show up as your whole self. For example, just 30 miles from my home a few weeks ago, someone put up a massive "Make America White Again" sign and placed it in the middle of the town square. Trying to keep focused when I am terrified of whether I am safe in my own city is an impossible ask.
Let your Black coworkers know that you are there for them, and ask what they need for support. If you are a manager and your Black direct reports haven't taken any time off, encourage them to use some time. Being a key player in fostering an empathetic work environment makes people feel seen and valued.
While Black people are dealing with this the hardest, it's a difficult time for us all. We can all use a little more flexibility where we can get it, and some grace can go a long way as we work together to fight white supremacy and heal.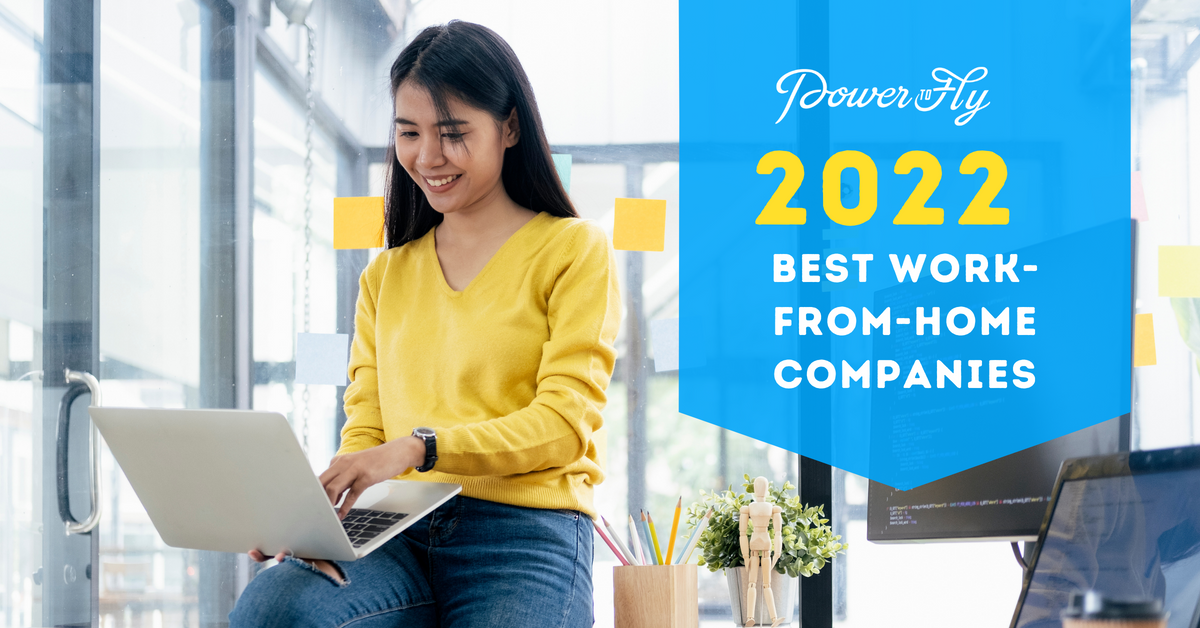 Featured Post
Every year, PowerToFly creates a list of the best work-from-home companies. Now that over half of the U.S. workforce is remote, compiling that list was a bit more challenging.
This year, we prioritized selecting companies that are remote-friendly—meaning they have both remote and in-person roles—but they have made long-term commitments to hiring and supporting employees who choose to work from home; and we think they have the perks, values, and organizational framework to allow all employees to flourish in their careers, regardless of location.
Keep reading to see our top 15 work-from-home companies for 2022, along with a description of what they do, why we like them, and who they're looking for.
PowerToFly's Best Work-From-Home Companies 2022:
Don't see what you're looking for? Check out a fill list of 5,000+ open remote roles here!
READ MORE AND DISCUSS
Show less

Collective Insights
Below is an article originally written by Tatum Bass, and published on January 20, 2021. Go to Collective Insight's page on Powertofly to see their open positions and learn more.
Culture in the Time of Covid-19
When I began writing this entry on culture in the time of Covid-19, I initially had a doom and gloom outlook on the future of organizational culture. However, through deeper insight and conversations with colleagues and clients, I realized that the pandemic has instead provided an opportunity for companies. This time and the challenges brought with it have provided organizations a cultural diagnostic in and of itself. The measures companies have taken to address Covid-19 put a microscope on culture that exposes things more visibly than ever before. Think about how you have defined your culture and look back at the past year. Is your organization's definition of culture still reflected in your workforce?
In our model of organizational culture at Collective Insights, culture is an interconnected system of elements that carry the instructions for company growth, development, and day-to-day functioning. Of the six elements, place is a key component of the system, and place has been substantially altered for most of us since March. "Place" is the geography, architecture, aesthetic design, and physical location of your organization that inherently impacts the values and behaviors of people in your workplace. However, our new "workplace" during the pandemic is within the confines of an individual's home or a transformed space that adheres to the restrictions of Covid-19. It is no longer the shared, in-person location we traditionally identified as the work-"place". Since organizational culture is an interconnected system of elements, this dramatic shift in place puts significant strain on the five other elements:
Behaviors – those actions that the company encourages, discourages, accepts, or rejects
People – the individuals we work with, hire, and retain
Values – a set of beliefs held by the company that explicitly define expected behaviors for how work is done
Purpose – the company's "reason-for-being"
Stories – those narratives shared and passed down by employees
When nurtured the right way, these elements can align successfully with your strategy to create a powerful combination. Right now, all companies have had to develop strategies to deal with the operational, financial, and human capital (e.g. employee fatigue) strains that have arisen due to the pandemic. In concert, leadership is faced with the stark reality of whether or not their Covid-19 strategy is consistent with the values and purpose of their company culture.
Make a deliberate effort to focus on your company's purpose and values. Do your current actions and decisions align with your purpose and values?
Consider if leadership decisions and actions, especially in handling the impact of the pandemic, reflect the purpose and values that define your company's culture. Is your company doing what it says it believes in? Are leadership behaviors, especially in decision making, reflecting what they say their culture stands for?
Have there been actions or decisions that conflict with your organization's purpose and values?
If so, how can you address these contradictions in leadership behaviors and the impact such actions have had on the "current" culture (i.e. cultural climate) in comparison to the culture the company says it upholds? This is key to prevent lost trust from your employees and customers.
How can leadership avoid making these contradictions in future decisions and actions?
If you cannot avoid these contradictory decisions to keep your business operating, then address each decision with upfront communications that incorporate the language, tone, and spirit of your culture and values.
Show empathy, transparency, and awareness of the conflicts. Bring your customers and employees along the journey with you, to help them see why leadership had to make the difficult decisions they did, and hopefully maintain (or even grow) their trust in your organization along the way.
Leaders should act as "advocates" of your company values and exhibit these in their communications and actions as frequently and consistently as possible.
What is the story being imprinted on the "organizational mind" of your company right now? Is it the narrative you want to be shared and passed down in the coming years?
Write the story taking place right now the way you want it to be remembered. There is no doubt this moment in time, and the way it is handled, will be personally remembered for years to come. This 2020 narrative will be imprinted on the "organizational mind" forever – passed down by current, previous, and potential employees and customers.
How are employees interacting in this new virtual environment? Are new mediums and cadences being put in place, and do they effectively bring your culture and values to life?
Redesign your company's "socialization process" to take advantage of the current all-virtual environment. Bring employees together from across the organizational hierarchy to talk about the culture, what is going well and not well, so they are able to get to truly know colleagues from across the company. This redesign facilitates exposure to a wider, more varied set of experiences in understanding your company.
Research has shown that culture is more about shared values – making sure all employees believe they share the same organizational culture – than physical artifacts and place. All-remote companies argue that their model is more effective in communicating and facilitating shared values across the organization than in the in-person model, claiming how seldom a coincidental watercooler chat will occur between individuals on another floor or building.
In closing…
This year and all of the challenges brought with it have put the magnifying glass on leadership action and the culture that is truly being upheld within organizations. Use this time to reflect on your organization and better understand how your culture manifests itself within the workforce. For instance, if your organization claims to foster collaboration and initiatives, and you see ad hoc teams popping up, then your people and their behaviors are reflecting the values defined within your culture. However, if you see aspects of your people, stories and behaviors that do not reflect your organization's definition of culture, it is time to reevaluate and take serious consideration of if and how your culture is being upheld during this shift in environment and working conditions.
Consider, if the challenge is maintaining your current company culture in this new normal or if the challenge is tweaking, or even reinventing, your culture to meet the new normal. If you are a leader, use the guide above to steer through the evaluation and solutioning process. If you are a current or prospective employee, use this guide to assess the organization's handling of culture in one of the most challenging times in our history. You decide if their approach aligns with the values, purpose, and stories written on the walls, website, and employee handbook purported by the leadership and company itself.
READ MORE AND DISCUSS
Show less
Loading...