GET EMAIL UPDATES FROM POWERTOFLY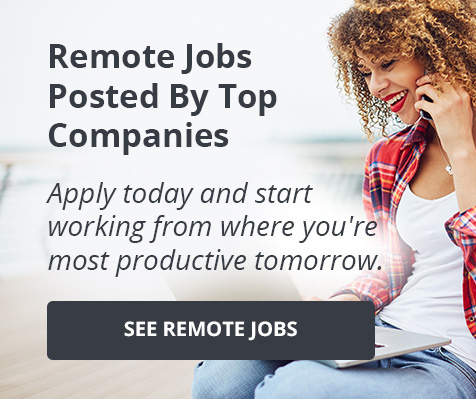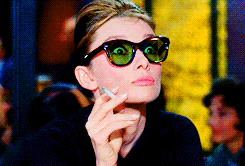 January 24, 2020
popular
Apparently, Young People Don't Want Married Women to Work Full-Time... What Does That Mean for Women in the Workplace?
Tell Us What You Think In The Comments!
"Is it acceptable for wives to work outside the home?"
---
Sounds like the kind of question you might've heard at the beginning of an awful 1950s educational film, right?
But it's actually one researchers have been asking high school seniors in the U.S. since the 1970s. Derek Thompson wrote about the implications of this research in his recent article in The Atlantic, "When a Promotion Leads to Divorce."
The highlights?
In the late 70s, 80% of students said that wives working full-time was "not at all acceptable."

By the 2010s, that number had dropped to 30% (which, admittedly, still seems shockingly high to me...).

Students were also asked whether wives working full-time was "desirable."

The extra shocking takeaway — the percentage of students who said "yes" has hardly changed in that same timespan, increasing from just 3% in 1976 to a whopping 5% in 2014.
As sociologist Brittany Dernberger explains in the article, ""Young people are open to a variety of marital arrangements, but what they desire is still very traditional." (E.g. Most young people say they don't have any problems with a women working full-time, but when young women are asked whether they want to work full time once they're married, or when heterosexual men are asked whether they'd like their future wife to work full-time, they're still very likely to say no.)
And if you're thinking that these traditional preferences are a direct result of American capitalism, think again. Thompson sites a recent study from Sweden, which assessed how career milestones affect marriages. It found that certain kinds of promotions nearly double the rate of divorce for women, but not for men.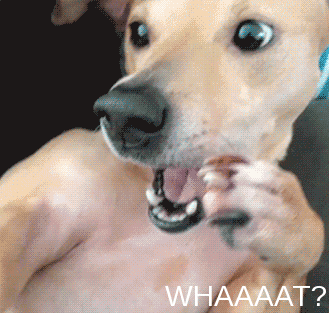 Giphy
So what does this mean for women in the workplace?

For just the second time, women in the U.S. outnumber men in the paid workforce. And yet huge gender gaps persist in leadership positions across government and corporate America.
Thompson argues that, "The most common explanations for these inequalities tend to be institutional, blaming sexism among voters and corporate boards, old-boy networks that bar women from career development, and inequitable parental leave. But several new studies suggest that the fault is not exclusively in our institutions but also in ourselves. Teenagers and young couples still cling to the traditional notion that career success is a male drama in which women must do their best in a supporting role."
This jibes with a recent study that has found that women still do twice as many household chores as men. And with other research that suggests the secret to your success is who you marry. Several famous couples, from Barack & Michelle to Beyonce and Jay Z, have echoed this sentiment. So the question then becomes...how feasible is it for women to find men that would be supportive of their professional ambitions and successes?
We're not here to pass judgement on anyone's personal preferences — be it working full-time and raising a family, working as a stay-at-home parent, or choosing not to marry or have children. But when those preferences have not evolved nearly as much as many of us might have assumed, it begs the question: can we ever bridge the gender gap in Congress, Hollywood, and Corporate America if these preferences remain the same?
As for Thompson, he sums it up like this:
"A traditional conservative might look at these two studies and conclude that the dual-career dream of progressive feminism is an unworkable fantasy in the real world, the sort of thing that leftists just want other people to want. A certain kind of Marxist, meanwhile, will insist that all suffering and unfairness in this world is a matter of political economy, and the perfect labor, welfare, and capital-ownership policies will unleash pure gender equality and marital bliss.
While my views on the matter align more closely with the latter group, I think both perspectives are wrong. It is conceivable that in some future post-capitalist society, gender inequities will melt away, along with the notions of private property and enterprise. But in the world that exists, better public policy is a necessary but insufficient component of a fully equal society. What also matters is private policy—the way that couples talk, plan, share, and adapt when their lives or preferences change."
So what do you think? Let us know in the comments!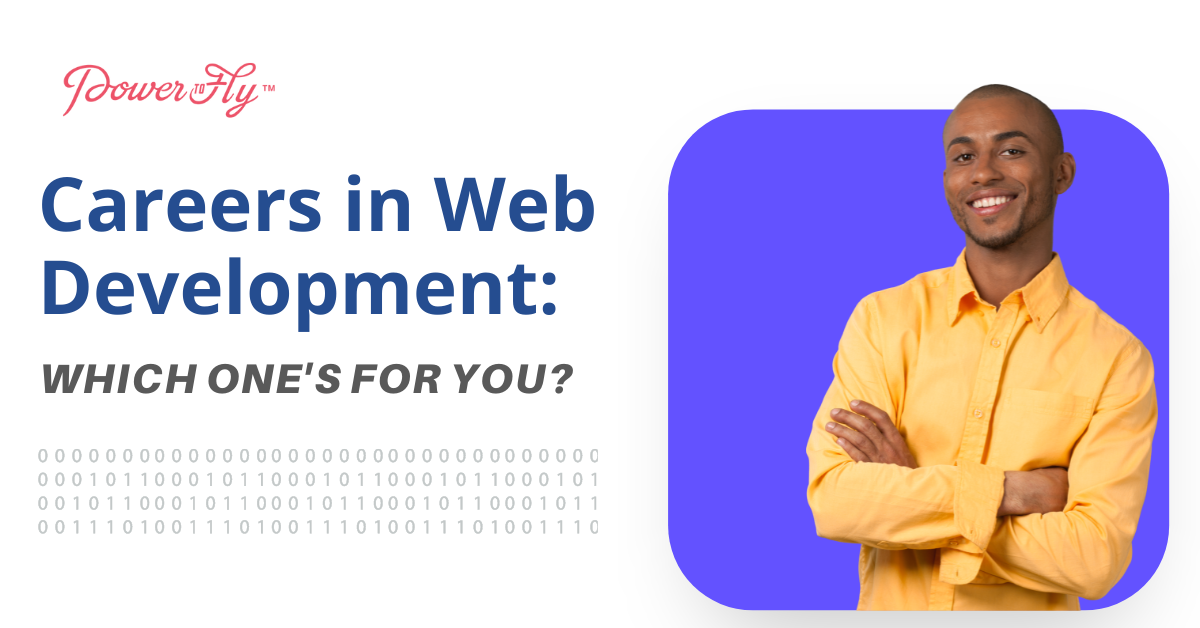 Upskilling and Development
We all have our favorite websites– the ones we frequent, bookmark, and recommend to others. You might even enjoy some website features so much that you've found yourself wondering why they aren't more popular. Or maybe you've experienced times where you were frustrated with a website and wished you could add features or even design your own!
If you've ever found yourself intrigued at the prospect of designing and developing your own websites, then a career as a web developer might be just for you!
As a web developer you would be responsible for coding, designing, optimizing, and maintaining websites. Today, there are over 1.7 billion websites in the world and, in turn, the demand for web developers is on the rise. In order to figure out what kind of web development work best suits you let's start with an introduction to the three main roles in web development that you can choose from.
The Three Types of Web Development Jobs
Front-End Web Development: The Creative Side
Think of front-end development as the décor of a house. The color scheme, furniture, manicured lawns, and overall aesthetic. In terms of a website, front-end development is laser-focused on the appearance of a website and its presentation on different devices. If you're considering a role in front-end development, it's important to learn programming languages such as HTML, CSS, and JavaScript. These three languages go hand-in-hand. HTML allows you to create user interface elements, CSS helps you with stylistic elements, and JavaScript allows you to incorporate online tools and connect your website to back-end functions.
In addition to programming skills, front-end developers need to be detail oriented, creative, willing to keep up with the latest trends in web development, cyber security conscious, and geared toward user-friendly designs. The median salary for a front-end developer can reach well into the $90,000 to $100,000 range.
Back-End Web Development: The Logical Counterpart
While a house can be beautifully decorated, it's incomplete without a solid foundation and efficient infrastructure. Similarly, a well-designed website depends on logical and functional code to power the features of that website. Back-end web development is code-heavy and focused on the specifics of how a website works. If you enjoy the analytical challenge of creating the behind-the-scenes code that powers a website, then back-end development is for you.
Since this role is more code-heavy, it's important that you learn numerous programming languages and understand algorithms and data structures. Some languages that are essential to back-end development are Ruby, Python, SQL, and JavaScript. Back-end developers also ensure that users can successfully retrieve and access data. This requires creating and using APIs (Application Programming Interfaces) which act as messengers that relay data related requests. Additionally, developing the code for the inner workings of a website also requires back-end developers to be conscious of the user interface features designed by front-end developers and to internally mitigate potential security risks. Due to the increased technical aspect of this position, back-end developers normally earn higher salaries than front-end developers. The average median salary for this role is around $118,000 per year.
Full-Stack Web Development: A Little Bit of Everything
A full-stack developer is essentially the Jack (or Jill)-of-all-trades in web development. Full-stack developers need to be knowledgeable about both front-end and back-end roles. This does not necessarily imply that you would need to be an expert in both roles, but you should fully understand the different applications and synergies they each imply. In order to work in this position, you will need to know the programming languages used by front-end and back-end developers. In addition to these languages, full-stack developers also specialize in databases, storage, HTTP, REST, and web architecture.
Full-stack developers are often required to act as liaisons between front-end and back-end developers. Full-stack developers need to be both problem solvers and great communicators. The end goal for a full-stack developer is to ensure that the user's experience is seamless, both on the front-end and on the back-end. In return, you can expect to earn a median salary of $100,000 – $115,000 a year for this role.
Taking the Next Step
Web development is both in-demand and lucrative! All three roles described above contribute to specific aspects of web development and the scope of each one can be customized to the industries and positions you feel best suit you. Regardless of which role you choose, all of them need a foundation in programming.
To gain the programming skills needed in each role, you can enroll in courses or learn independently. Coding bootcamps are a great way to boost your skillset quickly and efficiently.
Click here for some of our highly rated programming bootcamp options! Make sure to check out the discounts available to PowerToFly members.
READ MORE AND DISCUSS
Show less
Loading...