GET EMAIL UPDATES FROM POWERTOFLY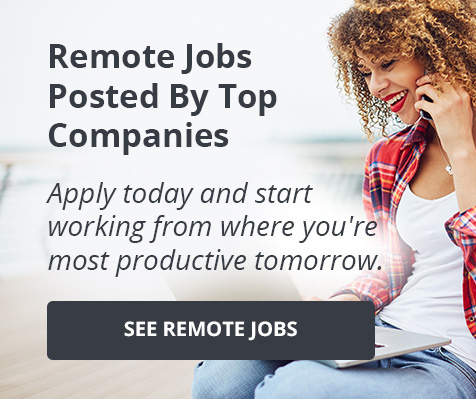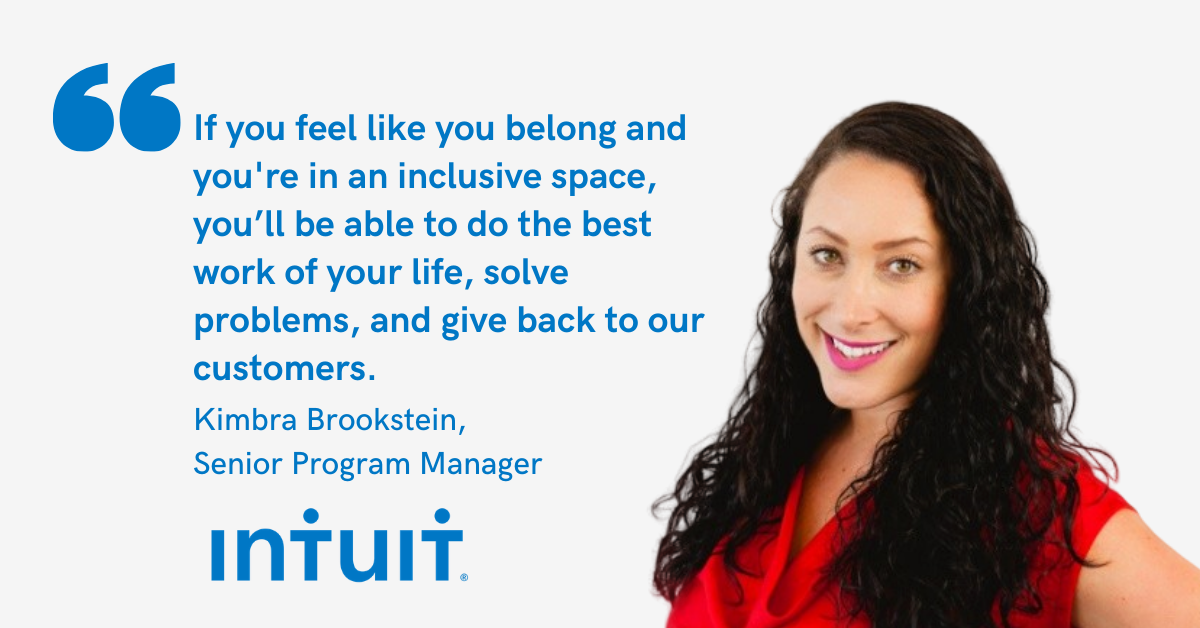 October 28, 2019
Intuit
Leveraging Community: Inside Intuit's New Mentorship Program for Women in Tech
According to Korn Ferry's 2019 study of the largest 1,000 companies in the U.S., only 19% of Chief Technology Officers and Chief Information Officers are women.

---
Global financial platform company Intuit, a.k.a the makers of TurboTax, QuickBooks, and Mint, is doing its part to change that statistic.
Thanks in large part to Tech Women @ Intuit (TWI), a multidimensional program that empowers women of all ages and experience levels to share their expertise, advance their skills, and grow their networks, Intuit is building a culture of belonging where women can thrive.
TWI offers coaching, sponsorship, and mentorship opportunities to women technologists, with a formal, company-wide mentorship program as one of their latest offerings. To learn more about how it works, we sat down with Kimbra Brookstein, Senior Program Manager (TWI), and the creator of TWI's mentorship program.
When you consider that women are 24% less likely than men to get advice from senior leaders, and that people with mentors are more likely to get promotions, creating a mentorship program for women sounds like a no-brainer. But launching one that is so successful that mentors and mentees want to keep working together after it finishes isn't so easy.
Read on to learn how Kimbra scaled the program from a pilot to a company-wide launch, and to hear more about the other ways Intuit supports its employees (from a 125% 401K match to pay equality!).
Let's start off by talking about Tech Women @ Intuit (TWI). What is it? Why—and when—was it started?
Kimbra Brookstein: TWI was started in 2015 in an effort to support the attraction, retention, and advancement of women in technical roles at Intuit. We are a unique team, under our central technology office that builds community and creates and implements strategic programming to support our women in technical roles. Our ultimate goal is to make Intuit the #1 choice for female technologists where women are empowered and diversity is embraced.
TWI recently piloted a mentorship program that's being rolled out company-wide. How and why did it start?
KB: When I joined the team, we didn't have a formalized, structured mentorship program, so it was something I wanted to create.
I thought it was important for our women in technical roles to have champions, as well as guidance about how they could develop their careers at Intuit. So I ran two pilots in San Diego. The first was a three-month program and the second one was six months. When we saw that it was successful and that people really found value in it—afterwards, participants were very likely to say they'd recommend the program to others, that they felt like they were growing and learning, and that they thought they were on the right path to achieve their goals—we decided to scale it company-wide.
How will the mentorship program work moving forward?
KB: The program will be completely opt-in, for mentors and mentees. For mentees, we define tech roles per the industry standard, so the only requirements are that you 1) must identify as a woman and 2) work in a technical role (engineering, data science, product management or design technology).
We're partnering with a third party vendor to design a platform that will help us run and customize the entire program, such as creating goals, tracking progress, giving and receiving feedback, scheduling meetings, and matching participants. To match participants, we're creating an algorithm informed by the manual matching process we used during the pilot programs.
The next cohort will run for 6 months, and then pairs will be given the option to decide whether they want to continue on in the next program. Of course, they'll also have the option to self-manage their relationship outside the structure of the program.
Why 6 months?
KB: We chose a 6-month time frame because after assessing our pilots and researching other mentorship programs, we saw that a clear start and end date is preferred and is the most successful in terms of mentorship relationships.

It's enough time to build trust with your mentorship partner and get to know them, but you also don't feel like you're stepping on anyone's toes in terms of time commitment.

Will participants have the option to do the program again with a new mentor?
KB: Yes! There's a benefit to diversity of mentorship. Intuit's Chief Architect, Alex Balazs, always emphasizes the importance of creating your personal Board of Directors. Mentorship is one way to build that board, and you want it to be diversified. So part of what I want to do is encourage folks to switch pairs if they haven't, because that will help you create a sounding board with diverse perspectives.
Lots of research explains the importance of men mentoring women, given that men are in the majority of leadership roles. Unfortunately, many men are often reluctant to work with women mentees. What has your experience been, and how have you pitched the program to men at Intuit?
KB: At Intuit, women represent 39% of our global workforce, including 27% in technology positions and 31% in executive positions. That's a great start, but we are always striving for more representation, and our end goal is gender parity. With that, we have a large pool of potential mentors who can role model.

Mentorship is a natural part of our culture at Intuit. We haven't experienced any reluctance or the need to "pitch" the program. Both the mentees and mentors opt in to participate and we are very lucky to work in a culture that encourages and rewards it. Because of this, all employees have seen the benefits of sharing knowledge and helping others grow. We have had an extremely diverse pool of mentors coming from various business units, roles, and functions. As we expand globally, we hope that the diverse mentor set continues to grow.
Let's talk about TWI more generally. How is TWI creating a culture that empowers women to thrive?
KB: In addition to giving women the tools they need to succeed via strategic programs like our mentorship program, we also have a strong focus on community and culture, which is organization-wide. We're always asking, how do we make this the best place for women to work? We work really closely with company leadership to make those changes. We partner with our talent acquisition team, our Chief Diversity and Inclusion Officer, Scott Beth, and product development leaders across the company to set goals and review our investments.

Given current trends, it's likely that within the next 10 years, the majority of our customers will be women who are small business owners. We always want our teams to represent the customers we're building our products for, So TWI helps drive that as well. One of our biggest goals is to ensure that every person who works here has a sense of belonging. Because if you feel like you belong and you're in an inclusive space, you'll be able to do the best work of your life, solve problems, and give back to our customers.

We're so customer-focused, and we know that if our employees aren't happy and don't feel like they belong, they won't be able to do their best work for our customers. In my role, my customers are actually our employees.
If you could give a woman 3 reasons to accept a job at Intuit, what would they be?
KB: It's so hard to limit myself to three things! But I would say...
1) The opportunity to solve problems that have a direct and positive impact on our customers' lives. I think most technologists want to do amazing work that impacts lives. They want to be able to solve hard problems. And they can definitely do that at Intuit. People use our products (TurboTax, QuickBooks, Mint...) every day and they help people save, budget, and live more financially empowered lives.
2) The strong support system that enables and supports tech women at Intuit. TWI is dedicated to building a supportive, positive engineering culture, so anyone who's looking for growth and development opportunities will find the resources they need at Intuit. This includes parents and anyone who took time off to act as a caregiver! Programs like Intuit Again really reflect our supportive culture.
3) Benefits and culture. We offer amazing benefits like 125% 401K matching, an employee stock purchase program, health insurance, four days of Volunteer Time Off, and so much more. It's clear from the benefits, and commitment to equal pay and Diversity & Inclusion, that Intuit invests in and cares about its employees.
----
Interested in a career at Intuit? Check out their open roles here.
Unstoppable Domains
💎 Partnerships in remote environments is one of the most important aspects to construct in a company. Watch the video to the end to get good tips on how to do it successfully.
📼Wondering how to create partnerships in remote environments? Play this video to get three top tips that will help you to achieve it. You'll hear from Olga Shvets, HR Business Partner, and Viktoriia Litvinchuk, People Team Operations at Unstoppable Domains, who will explain the essentials of this process.
📼How to build partnerships in remote environments? Tip #1: Communicate Effectively. Communication is the key to enabling your remote team to be successful. Choose the channel that works best. For this, chat with your employees and see what they use to communicate, that's how you find the best solution. Also, make sure your team is on board with your internal tools and they know what, how, and where they need to use them.
📼A requisite for building partnerships in remote environments is Tip #2: Show appreciation. Appreciation is shown through your actions. Let your employees know that you value everything they do for the company. Create a special gratitude channel where everyone can share their appreciation for their colleagues for some contribution. Celebrate some wins, promotions, and everything that is important for the company. If you appreciate the employees, employees do the same for the company.
Create Partnerships In Remote Environments Using Trust - Tip #3: Give Honest Feedback
Use engagement surveys! They are a quick and effective way to receive honest feedback from your team and you can see what's working well and what needs to be improved. Your main priority is to create spaces where managers and employees can share honest, relevant feedback.
📨 Are you interested in joining Unstoppable Domains? They have open positions! To learn more, click here.
Get to Know Olga Shvets
If you are interested in a career at Unstoppable Domains, you can connect with Olga on LinkedIn. Don't forget to mention this video!
More About Unstoppable Domains
Unstoppable Domains is bringing user-controlled identity to 3 billion+ internet users by issuing domain names on the blockchain. These domains allow users to replace cryptocurrency addresses with human-readable names, host decentralized websites, and much more.
By selling these domains direct to consumers for a one-time fee, the company is making a product that will change cryptocurrency and shape the future of the decentralized web by providing users control over their identity and data.
READ MORE AND DISCUSS
Show less
Loading...