GET EMAIL UPDATES FROM POWERTOFLY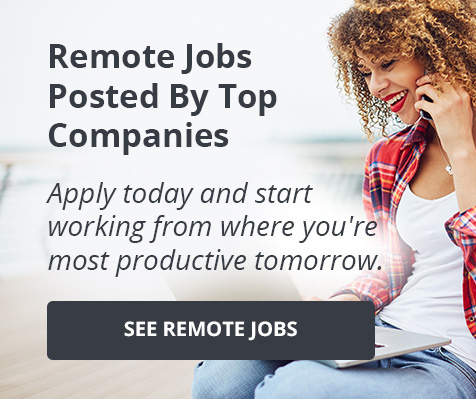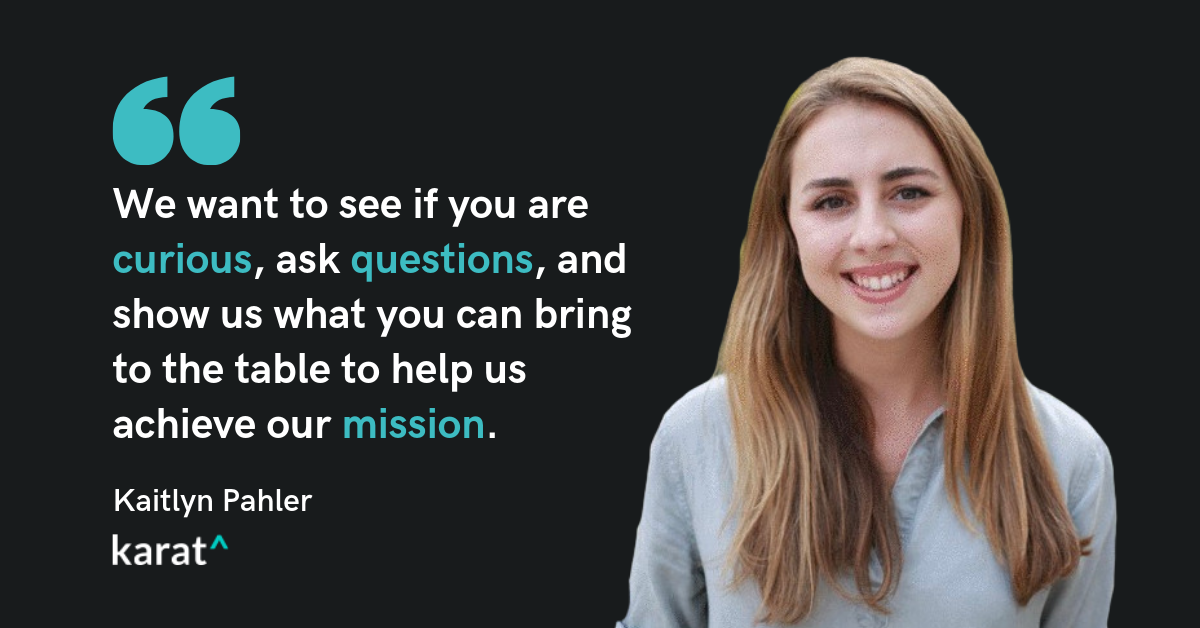 Karat
Insights from Recruiter Kaitlyn Pahler
Did you know that women are 16% less likely to apply to a job after viewing it than men?
---
However, according to LinkedIn's Gender Insights Report, women are also 16% more likely than men to get hired… once they actually apply to a job. So this begs the question, what is it that convinces more women to apply in the first place?
At PowerToFly, we know that a key component of this is helping women see what it's really like to work at a company… before they apply. That's why we run a series of 'Meet The Recruiter' interviews to demystify the application process and give candidates an inside look at life at the company.
This week we chatted with Kaitlyn (KP) Pahler, Recruiter at Karat, a Seattle-based startup (with a strong remote culture) on a mission to engineer a better technical interview.
If you're looking to have your voice be heard at a company that offers unlimited time off; 100% coverage of health, dental, and vision insurance; and the freedom to work from wherever you're most comfortable, then one of these open roles at Karat might be a perfect fit.
Read on to learn more about Karat's commitment to diversity & inclusion, what KP's looking for in her next team member, and the interview process.
---
Culture at Karat
Why do women and underrepresented talent feel they can thrive at Karat?
We feel it's essential to adapt quickly to feedback. To foster an environment where our talent can thrive, we create space for everyone to be heard and celebrated. This isn't just something we talk about internally, but we do externally as well. We show a dedication to diversity with our Real Talk: Diversity in Tech events that we host with our partners. We bring together diversity and inclusion leaders, talent acquisition leaders, and engineers who are URMs to have honest conversations about their experience working in the technology industry. Additionally, we partner with the Riveter, a coworking and community space which provides our employees with additional resources and a community of female identifying entrepreneurs.
What do you love most about working at your company?
Working at Karat means being part of a quickly growing organization and getting deeply involved in our mission to help teams and job candidates grow. Each week we host an all-hands staff meeting where we share each team's progress and goals. I've gotten a holistic view of what it means to build a company and create a culture.
What traits are you looking for in your next team member?
We are looking for people who are mission and values-driven, quick learners, client-focused and who are dedicated to building a company and culture we are proud of.
Interviewing at Karat
Given that Karat's mission is to engineer better technical interviews, what does Karat's own interview process look like?
After over 30K software engineering interviews, we've established many best practices and translated some of those into the interview and hiring processes for other roles as well. Speaking broadly, we generally start with a quick phone conversation, a call with the hiring manager, and then move into a work sample. This is somewhat unique about Karat. We have recognized that regardless of the role, there is no better way to identify whether the position is right for you and you are right for the position than a relevant work sample assessment. Last but not least, candidates can expect an onsite interview at our Seattle office.
What's a hot tip about your interview process that PowerToFly members can know?
Try to think critically about our business and problem space. An interest or thoughtfulness about technical interviewing makes a big difference! We want to see if you are curious, ask questions, and show us what you can bring to the table to help us achieve our mission.
Can you tell us something unique or encouraging about your interview process?
One of the unique things about our platform is that we offer redos for technical interviews. It's inspiring when you have a candidate who meets or exceeds the benchmark in the redo because it often means they'll be advancing to an onsite or the last stages of the interview process. Without the redo, we may have missed out on them!