GET EMAIL UPDATES FROM POWERTOFLY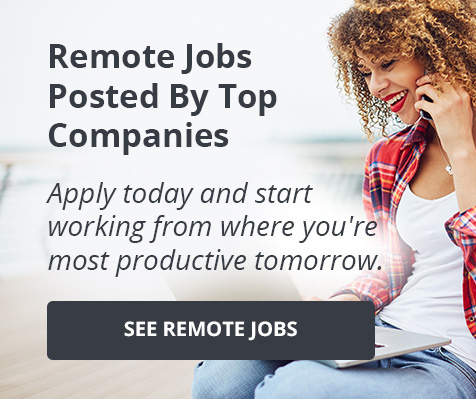 January 17, 2018
Companies That Care
Better Jobs with Companies that Care
How many people do you speak with on an average weekday? Perhaps just the surly barista taking your coffee order, colleagues gathered at the water cooler discussing a TV program you've never seen, a grocery store clerk with no knowledge of where capers are stocked, and maybe a family member via text later that night about Cousin Gertrude's impending nuptials. While the conversations are there, the meaningful connections our minds need to thrive may be lacking from our normal routines alone. Social interaction is one of the most important factors when it comes to one's mental and physical health, and it's one of the reasons we think PowerToFly Networks is one of the biggest benefits our site offers. Once you've created a profile on PowerToFly, you now have access to hundreds of thousands of women just like you, and have the opportunity to connect and speak with women who want to help you succeed in both your personal and professional lives. Don't believe us? Shoot one of our cofounders a message and see what happens- even busy moms running their own businesses want to connect with you!

FEATURED COMPANY THAT CARES: RAYTHEON
Are you ready to take on industry-leading opportunities while doing noble work that helps make the world a safer place? Working at Raytheon is more than a paycheck and good benefits, it means building diversity, providing experience, and developing focused learning initiatives that impact people worldwide. Raytheon strives to foster an inclusive, engaged culture while driving business growth and innovation- it's the perfect place for any ambitious person looking to take their career to the next level.
For more choice opportunities with companies that care, check out our jobs page, or see below.
Addepar - Platform Engineer (Mountain View, CA)
Amazon - Technical Program Manager II (Seattle, WA)
Avant- Frontend Software Engineer (Chicago, IL)
Bloomberg LP - Developer Experience Hosted Services Engineer (New York, NY)
CB Insights - Account Executive (New York, NY)
Dow Jones & Company - UX & Design Director, Dow Jones Media Group (New York, United States)
General Assembly - Web Development Immersive Instructor (Atlanta, GA)
Goldman, Sachs & Co - Software Developer: Java or C++ or Python (NY, NJ, TX, UT)
Hearst Digital Media - Software Engineer (New York, NY)
HomeAway Inc. - Manager, iOS Traveler Apps (Austin, TX)
OpenTable - Senior Software Engineer (San Francisco, CA)
SendGrid - Web Designer (Denver, CO)
Synchrony Financial - Portfolio Credit Manager (Chicago, IL)
United Technologies Corporation - Project Engineering Manager (Vergennes, VT)
Automattic
January is National Mentorship Month— the perfect time to focus on growing and building important relationships with mentors that will positively affect your professional career.
Research shows that mentorship greatly improves career outcomes by providing professional guidance, skill development, and support through major work and life transitions.
We asked some of our partner companies to tell us about the mentorship opportunities they offer. If you're ready to unleash your full potential by joining an impactful mentoring program, keep reading to hear what they said. (Plus, they're all hiring—check out their open jobs under each entry!)
READ MORE AND DISCUSS
Show less
Loading...