GET EMAIL UPDATES FROM POWERTOFLY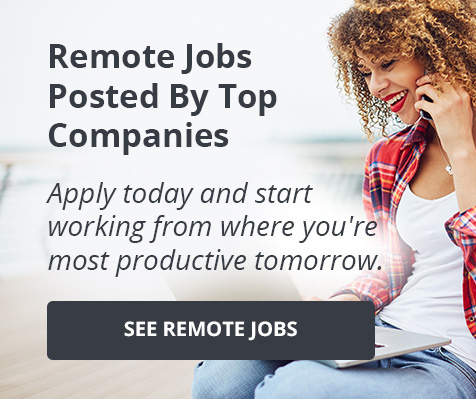 March 06, 2018
Better Companies
Better Jobs With Companies That Care
I'm sure you've heard the old farmer's saying about March, "in like a lion, out like a lamb", but did you know that those ancient beliefs often included ideas that there should be a balance in both weather and life? We think the same can be said about work-life balance, or rather, work-life integration. No one wants to spend their now increasingly longer days cooped up in an office - which is why we're bringing you sixteen companies who truly value balance, with benefits like flexible work, unlimited PTO and more. Looking for more? Check out our jobs page where we have hundreds of jobs from companies that care like Dow Jones, with benefits like onsite daycare!
---

FEATURED COMPANY THAT CARES: DOW JONES
Dow Jones wants to empower you, and help you grow as a leader throughout their company. They also have these amazing benefits:
Returnship program - 12-week paid program to help bridge the gap in employment
Onsite daycare - one less trip in the morning
Diversity events - fun!
Volunteer opportunities - give back to the community
401k - nice to have
Health Insurance - must have
Onsite gym - great for mental and physical health
For more choice opportunities with companies that care, check out our
jobs
page, or see below.

BlackRock - UX Designer - NY, United States
Casper - IT Specialist - San Francisco, CA
CenturyLink - Sr. Commercial Account Executive - Miami, FL
Flatiron Health - Software Engineering Manager - New York, NY
FTI Consulting - Senior Director, Construction Solutions - Houston, TX
GitLab - Product Marketing Manager - Remote
Kargo Global Inc - Data Analyst - New York, NY
L3 Technologies - Co-Op Industrial Engineer - Salt Lake City, UT
Managed By Q - Associate Category Manager - New York, NY
NBCUniversal - Product Manager - Stamford, CT
OpenTable - Senior Full-stack Engineer - San Francisco, CA
Raytheon - Hardware Configuration Analyst - Largo, FL
Sapient Consulting - Associate Business Consultant - Arlington, VA
Synchrony Financial - Data Scientist (Fraud Strategy) - Multiple Locations
Thrive Global - Chief of Staff - New York, NY

Related Articles Around the Web
Loading...