GET EMAIL UPDATES FROM POWERTOFLY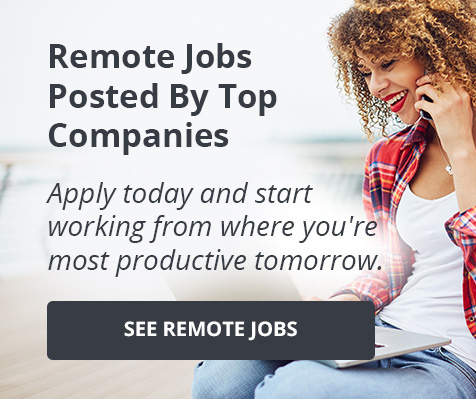 May 15, 2018
Companies That Care
Better Jobs With Companies That Care
Plus: Live Interview Tips From A Female Tech Exec
With over 25 years at Microsoft, Loudcloud, and now as a Silicon Valley Operating Partner who works with countless founders, Martina has interviewed technical talent and hundreds of product managers, product marketers, and marketing execs. I'll be hosting a lunch and learn with Martina for you to ask questions on how to conduct a great interview, what makes a good follow up and more. Now is your chance to learn from an expert interviewer who isn't a recruiter!

Become a VIP here to join us on May 22nd, from 1-2 PM EST. Spots are limited so sign up now and we'll send your access code!

- Katharine
---

FEATURED COMPANY OF THE WEEK: 33ACROSS
The toughest crossword puzzles can be solved if you decipher a large horizontal word in the middle of the puzzle. In many difficult puzzles these are often around 32 or 33 across. 33Across unlocks the puzzle of quality online advertising - and they offer these amazing benefits:
Company Equity - nice to have
Flexible PTO - Holiday schedule and personal days
Stocked Kitchen - weekly catered meals and access to perk programs
Healthcare - great medical benefits, plus flexible spending accounts, and commuter benefits
Named Best Publisher Technology by Digiday, 7+ years and counting
AMC - Associate Manager, Marketing - NY, United States
AppNexus - Systems Architect I - NY, United States
Blockstack - Research Scientist - Remote
Bluecore - Senior Product Manager - NY, United States
CenturyLink - Lead Sales Engineer - Miami, FL
Dow Jones - Assistant News Editor - New York, NY
FTI Consulting - Internal Auditor - Mclean, VA
General Assembly - Part Time Digital Marketing Instructor - San Francisco, CA
Intent Media - Front-End Software Engineer (Mobile) - New York, NY
Optoro Inc. - Lead UX Designer - Washington, DC
OUTFRONT Media - Account Executive - Grand Rapids, MI
Philo - Frontend Developer - San Francisco, CA
S&P Global - Director, Security Architecture - Denver, CO
Sapient Consulting - Compensation & Benefits Analyst - Multiple Locations
Stash - SEO Growth Manager - New York, NY
Thales - Network Engineer - Melbourne, FL
Thrive Global - Recruitment Coordinator - New York, NY
Automattic
January is National Mentorship Month— the perfect time to focus on growing and building important relationships with mentors that will positively affect your professional career.
Research shows that mentorship greatly improves career outcomes by providing professional guidance, skill development, and support through major work and life transitions.
We asked some of our partner companies to tell us about the mentorship opportunities they offer. If you're ready to unleash your full potential by joining an impactful mentoring program, keep reading to hear what they said. (Plus, they're all hiring—check out their open jobs under each entry!)
READ MORE AND DISCUSS
Show less
Loading...