GET EMAIL UPDATES FROM POWERTOFLY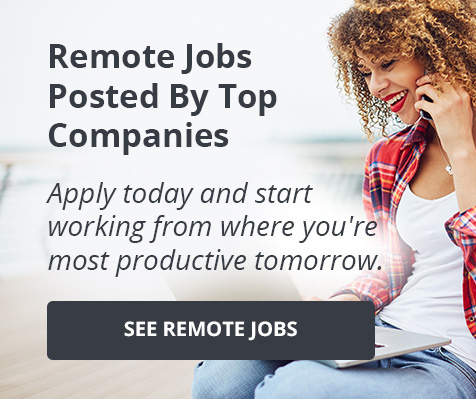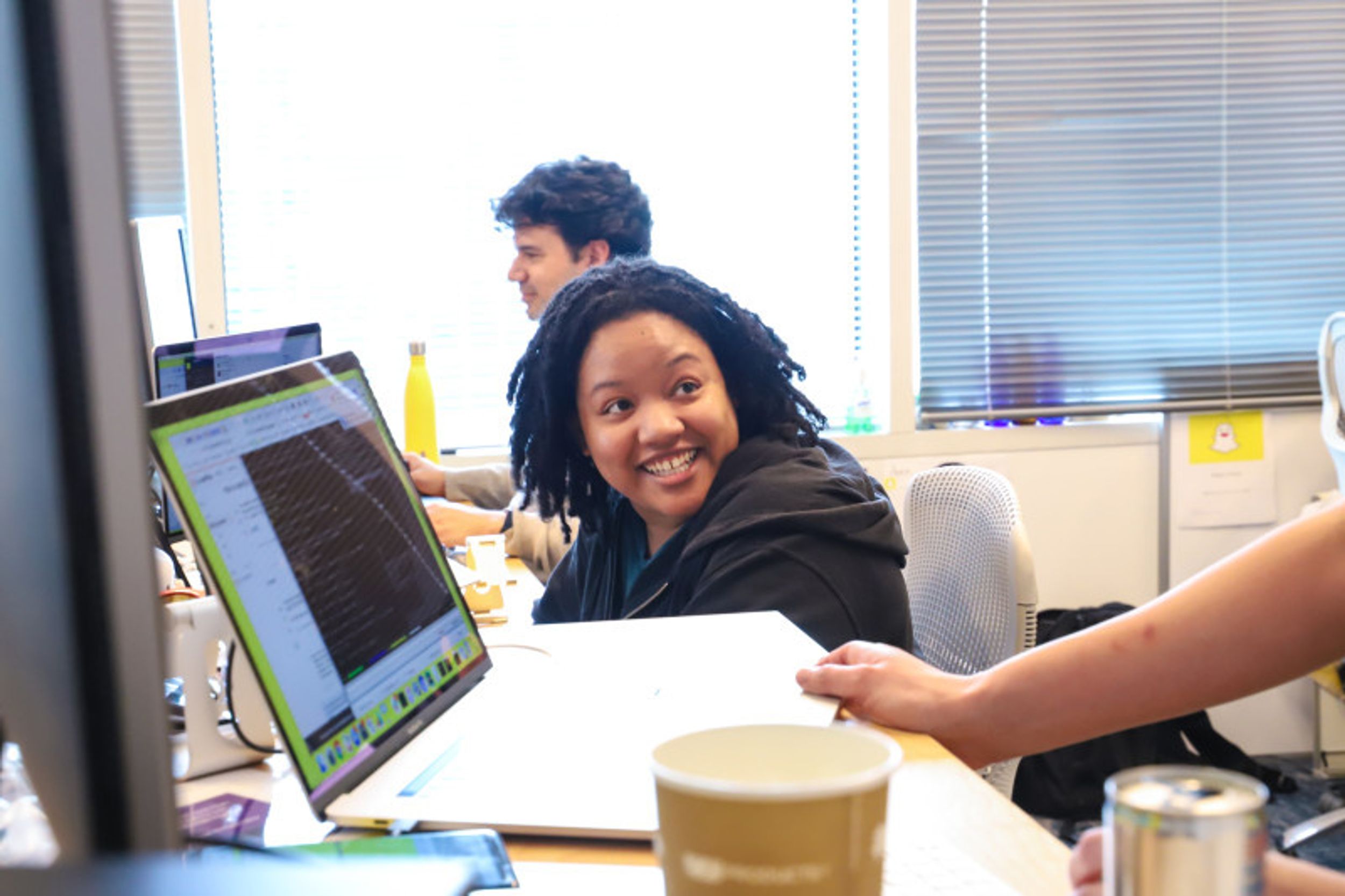 May 29, 2020
Snap Inc.
Kindness in engineering
Below is an article originally written by Snap Engineering, a PowerToFly Partner. Go to Snap Inc's page on PowerToFly to see their open positions and learn more.
At Snap, we believe that kindness is at the heart of engineering: we place a high value on integrity, craftsmanship, and collaboration in all of our work. We also recognize that kindness without courage is not always enough: successful companies should foster healthy internal debate, driving positive change.
At the same time, throughout our careers, many of us have learned that the line between debate and conflict can be thin - and that disagreements that are allowed to fester may frustrate teams and get in the way of getting stuff done. To that effect, based on our experiences in the tech industry, we wanted to share a set of simple, time-tested strategies to help folks give productive feedback and make good engineering decisions in complex work environments.
1. Assume good intentions
When we see another person doing something inexplicable, we all sometimes fall back to what feels like the simplest explanation: that they don't know what we know. But especially in a professional setting, this is often the wrong conclusion to reach.
At Snap, we want to celebrate different perspectives, but we want to harness such differences to build better products, not to divide teams. And so, when disagreements arise, we encourage folks to assume the best intentions of others, and to make sure we all have a full picture of each participant's thought process and goals.
In our experience, perhaps the most practical tool at our disposal is deliberation: before challenging a decision, it pays to seek out all the facts in an open-minded and non-confrontational way. It's good to dig up design docs to understand the project's motivation and priorities, and get a solid sense of the alternatives considered before the team committed to a particular approach. Explicit critiques and hard-hitting questions are best reserved for later; even if they remain valid, this lets us fine-tune our thesis along the way.
2. Choose the best way to deliver a message
When giving critical feedback, we believe it's crucial to find a venue where both sides of the conversation can speak freely, and where everybody can think through their responses, discuss alternatives, and dive into the technical details of the matter at hand.
In this sense, it's best for pointed conversations to happen in smaller forums. Lively discussions in large forums are common in the tech industry, but need to be approached with special care: in a very public setting, you might have had a chance to think through your argument and present it in the best possible way; the person who has to respond is not necessarily afforded the same courtesy.
On the other extreme, we feel it is seldom healthy to air frustrations when the other side is not in the room; fairness aside, it just doesn't get much done. When faced with profound and important disagreements, it's incumbent upon us to find a way to resolve them swiftly; and for minor annoyances, sometimes it is best to just move on.
3. Follow the "Jeopardy!" rule
When a loaded question appears to attack our integrity or casts doubt on our competence, we are likely to react viscerally and defensively - and are much less likely to give due consideration to the merits of the other person's views.
To avoid putting others in this position, the oft-repeated tip is to make sure we are criticizing ideas, not personalities; in other words, we should never open with "I can't believe you thought this is a good plan!". At Snap, we try to take this principle one step further, with what I informally call the "Jeopardy!" rule: trying to phrase your feedback in the form of a question that prompts the other person to independently work through the considerations that are on your mind. Instead of exclaiming "but X is going to completely break your design!", it almost always pays to start with "do we need to worry about X?".
In some settings, it is OK to be more blunt; but especially if you're in a senior role, remember that your off-the-cuff remarks carry a lot of weight - and have a lot of subtext - in the eyes of your team.
4. Don't become the resident obstructionist
On some level, opinions are cheap; every person has one. What matters is the ability to turn these opinions into action - and to ship top-notch products to the world.
For this reason, we found it best to avoid the role of an armchair critic: it is not worthwhile to be the person who simply shoots down ideas without offering alternatives. As a corollary: most critiques should include a proposal for how to accomplish our shared goals in a better way.
The proposal we come up with as a part of this thought exercise does not have to be brilliant; going through that step is beneficial simply because it levels the playing field: it allows the other team to poke holes in your design. This sets the stage for collaboratively iterating on the proposal until the right solution emerges - and until everybody is excited about giving it a try.
5. Pick your battles wisely
Just like any other company, we sometimes deal with big, fundamental disagreements that need to be settled for the good of our business. That said, across the tech industry, we also often get passionate about far less significant things, where one outcome may be a bit better than the other - but ultimately, there are no dire consequences either way.
In such situations, protracted, unending arguments impose a very real tax on our teams. They waste a ton of time and affect the well-being of participants, especially in situations where a single person or a small group of people is on the receiving end of a debate where countless other engineers chip in over and over again.
To build healthy organizations at Snap, we encourage folks to zero in on the problems that truly matter and resolve them swiftly; but we think it's equally important to know when to let go and move on. Once again, this rule is particularly important for senior folks: we want you to bring your knowledge and wisdom to the job, but you have to leave breathing room for more junior folks to experiment, learn from personal experiences, and grow.
6. Politely escalate the disagreements that matter the most
Important disagreements need to be talked through in person first, but when no progress can be made, escalations are the right way to go. When done correctly, escalations are a collaborative tool for highlighting risks to the higher-ups, and for making strategic decisions - such as providing additional funding for neglected projects, or giving up some revenue to do what's right for the Internet.
The secret of successful escalations is to sit together with the other team and work on a joint problem statement: there must be a broad agreement between you and the product team on the underlying facts, the problem in question, and the potential paths forward. A good escalation captures all that in a concise and accessible way.
Conversely, adversarial escalations - where each team works in isolation to present a vastly different take on the underlying facts and effectively discredit the other - are unlikely to lead to making the right call.
When suggesting paths forward, we like to remind folks to think big: asking to cancel a project or to sign off on a risk is seldom the right approach. Perhaps the solution is to allocate or shift resources; to resolve a policy question; or to commit to a long-term fix that will replace a temporary workaround.
7. When necessary, disagree but commit
Snap operates in a fast-paced environment. As we navigate ambiguity, we need to be able to take chances boldly and in a principled way. To avoid decision paralysis, we must settle debates quickly - and once a decision is made, we generally need to set personal opinions aside and commit to getting things done as a team. This means not just agreeing to not complain - but treating the path we've chosen as your own, and investing in making it successful.
In some cases, our bets will pay off; other times, we will make mistakes. It is important to learn from them - but it is also important to remember that hindsight is always 20/20. It is not constructive to deliver persistent, low-key critiques of other people's work, to constantly undermine or revisit settled decisions, or to belittle people for believing in ideas that ultimately did not pan out. The only result of such an approach is a company that never takes any risks.
Learn more about Snap engineering values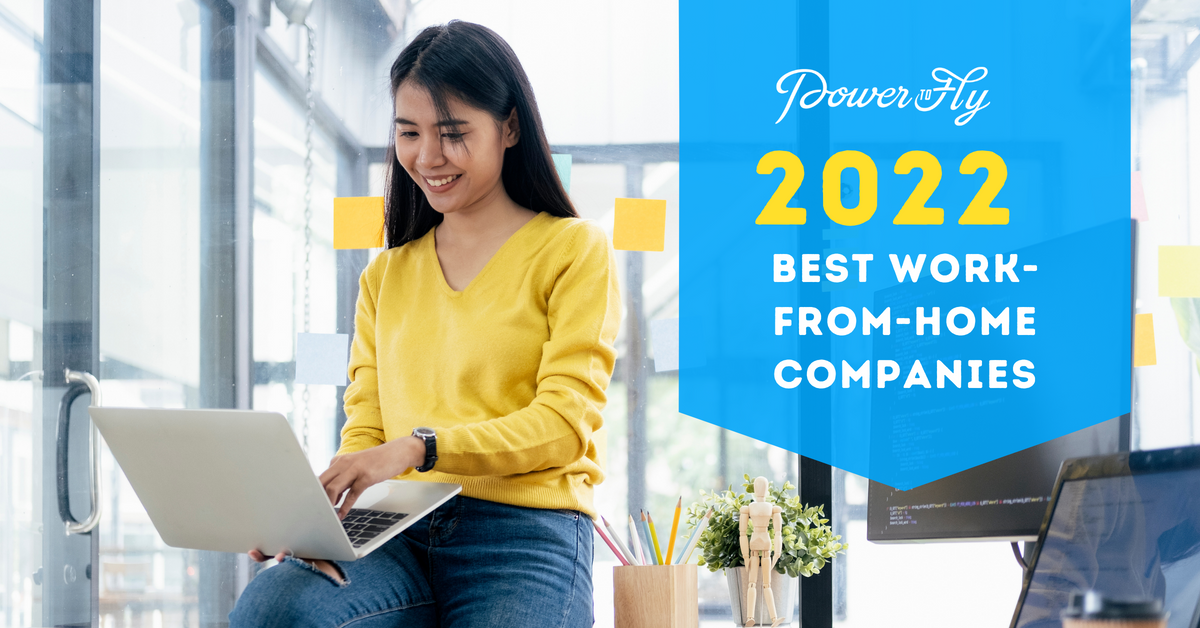 Featured Post
Every year, PowerToFly creates a list of the best work-from-home companies. Now that over half of the U.S. workforce is remote, compiling that list was a bit more challenging.
This year, we prioritized selecting companies that are remote-friendly—meaning they have both remote and in-person roles—but they have made long-term commitments to hiring and supporting employees who choose to work from home; and we think they have the perks, values, and organizational framework to allow all employees to flourish in their careers, regardless of location.
Keep reading to see our top 15 work-from-home companies for 2022, along with a description of what they do, why we like them, and who they're looking for.
PowerToFly's Best Work-From-Home Companies 2022:
Don't see what you're looking for? Check out a fill list of 5,000+ open remote roles here!
READ MORE AND DISCUSS
Show less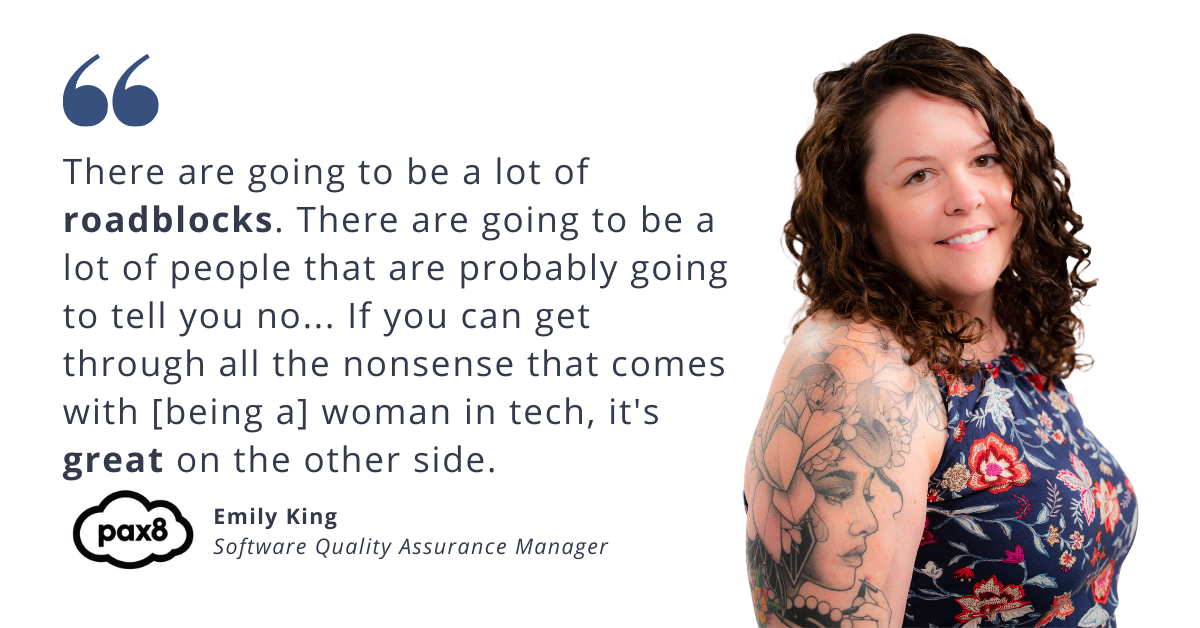 Pax8
Insight on Transitioning Into Tech with a Non-Traditional Background
Emily King much prefers road-tripping over flying.
Having lived in many places – from Florida to Texas to Colorado – she's always enjoyed the adventure of travel. "I love to get in my car and just drive for 30 hours to Florida and just see what's out there," elaborates Emily. "I could fly, but just driving through and seeing the country and meeting people in each town; it's super fun to me."
Emily's ambition and attention to detail also translate to her professional life. It helped her transition into tech without a software engineering degree or a Bootcamp certification. We sat down with her to hear more about her journey pivoting from wedding photography to becoming a Software Quality Assurance Manager at cloud marketplace Pax8.
Keep reading to learn how she's broken barriers throughout her journey and advice for women looking to pivot to tech.
Breaking into the tech world
When it came time to pick a career path after high school, Emily wasn't sure which route to go down. "I literally had no idea what I wanted to do," Emily reminisces. "I am very methodical. I remember one of my teachers telling me I had the brain of an engineer, but you want to rebel from that for a little bit when you're a kid." Encouraged by her family to explore more of her creative side, Emily opted to study one of her hobbies: photography. "I enjoyed it, so I decided to go down that path," she explains. "But at a certain point, I realized that that wasn't what I wanted to do with my life."
After doing some wedding photography and other side photography work to make ends meet, Emily decided to find a job where she could leverage some of her different strengths. "I knew that I've always been really great at helping people. I'm very patient. I love to help," she says. "And so I was at a point where I needed to pay the bills, and I was like, let's go to Apple."
She started on the sales floor, showcasing the newest Apple technology to customers. But she quickly moved on to the tech side of things – doing repairs on computers. "I wanted to work towards something. I wanted to know the ins and outs and why things work the way that they do," says Emily. This is why she wasn't afraid to ask questions and dig deep into solving problems. One of her store managers noticed her drive and attention to detail and connected her with an opportunity that would change her life.
"He pulled me aside and explained career experiences at Apple's corporate locations – Austin or San Jose – where they offer people in retail to go out to their campuses and work in a career job for four months," she elaborates. "It doesn't guarantee you a job, but it's something to get your foot in the door."
Without hesitation, Emily packed up and left for Austin, Texas, and dove into her first official engineering experience. "That's what led me into Quality Assurance," Emily explains. She began testing different hardware parts for iPhones and computers, which she already had experience with at her retail store. "But when I started to get into diagnostic testing, seeing all the different things that go into testing software and hardware was eye-opening. I had never felt that before. It made me so excited being able to solve a problem that I couldn't figure out," Emily shares.
Her corporate experience at Apple extended from four months to six months, and she eventually joined a team to continue her journey there for four more years.
Tech leadership at Pax8
A move back to Colorado is what sparked her next career step. "There came a certain point where I didn't see myself making a home in Texas, so I moved back to Colorado. But when I moved back, I honestly didn't like the remote experience," she says. "I was still working at Apple, but I felt really disconnected. I didn't feel as motivated as I was before."
In search of the work camaraderie she experienced in Austin, she reached out to her local network to learn more about the Colorado job market. One of her colleagues mentioned the cloud solutions management platform Pax8. "The way he spoke about the company convinced me," says Emily. "He loved what they did, the opportunities he got, the training that he got, how supportive everybody was." So, when a position opened up, she jumped on the opportunity.
Emily's former QA experience set the foundation for her new position. "Because I had hardware and software experience, I was able to translate that into the role here, and I came in as a QA II." Within a few weeks, her manager approached her about taking on a new project. "They needed a senior engineer to create a process to QA their tools and collaborate with the team to find opportunities to make a more efficient process," Emily explains. "I was honestly excited that people trusted me to be able to do it, but man, it was a little intimidating at first."
Yet she moved into the role with confidence, thanks to the support of her team. "They really encouraged me, and I thrived," she says. She worked in that role for a year and a half before transitioning into a new one. The decision to take that role helped her gain the leadership experience she needed for her current management role. "I took an opportunity that really not that many people wanted to, and I made the best process that I could for that team," she elaborates. "I created that relationship to where, when I got out of it, it just kind of eased me into leadership because I had to train people to take it over."
Emily then started spearheading different projects and moved to QA Lead, and most recently took on a role as QA Manager. "I've been in the manager role for six to eight months, so I'm still new, but I feel like I've been doing it for a long time now," Emily shares.
Overcoming barriers
Emily's drive, inquisitiveness, and problem-solving skills have helped her advance her engineering career. However, riding the tech wave was not always easy. Being a woman in tech with a non-traditional background has not gone without its challenges.
"I didn't go to school for software development," Emily shares. Although she had a bit of coding knowledge, she didn't start with the foundations that most software engineers have when they enter the professional world. But the hands-on experience she obtained while working allowed her to gain all of the knowledge she needed to thrive in an engineering role. "Certifications and everything are really great, but a lot of times now when you look at software development, it's more of the skillset that you got from other jobs," she elaborates. "I had real-life experience, and I was able to apply it. The ability to adapt and run with that is what got me to where I'm at," Emily says.
But that's not to say that imposter syndrome doesn't creep in now and then. "Anxiety is real. And if you don't feel like you're meeting [expectations] or maybe not [meeting them] perfectly, it just becomes too much." This is why Emily works with a therapist to learn how to combat those feelings. "There's a stigma to it, but therapy is one of the things that really just allows me to open up my mind a little bit more," she states. "It's really hard to give up that control sometimes and I continue to work on it."
With the help and support of her team, Emily can see herself from a different perspective. "I want to be the best version of myself at work, and I think that's something that helps me out with my imposter syndrome, and the anxiety – understanding that I'm seeing it in one way, but [my team] sees me in a completely different light," Emily shares. "It just gave me the platform to stand on. You have the confidence at that point to know that you can shine and help out where you can."
Advice for women pivoting to tech
According to Emily, "working in tech, in general, is an uphill battle, especially for [underrepresented professionals] like women and people of color." She's experienced exclusion and people doubting her intelligence first-hand. "I got to a point of frustration," she explains. "I got to a certain point that I wanted to see representation. I wanted to see more women in a higher role, a leadership role," Emily explains.
This challenge motivates her to focus on developing her team and encouraging them to break down their barriers. She values all of "the experiences that somebody can bring – different life choices and cultures – to bring more opportunities and different mindsets to the table," she explains. "The biggest thing is just keeping people's minds open, and they get really excited about [new] opportunities and seeing other people grow in their roles."
Not only is Emily passionate about supporting her team, but she also wants to help other women with their transition into the world of tech. Keep on reading for her advice.
Don't take on too much. When you come from a non-traditional background, it can be easy to overcompensate for your lack of formal training. Ambition is good, but "you can't take it all on," Emily shares. As she continues to grow in her role, she's eager to learn more about her industry, dive into leadership, and support her team with their roles. "My director makes fun of me all the time; I have ten books behind me of stuff I want to learn about work." Emily shares. Now she's working on "being able to find the right things to put my time and effort into that will have long, positive gains."

Listen to what others have to say. When you're first attempting to enter the tech world, the different entry paths, careers, industries, and job titles can get confusing. "There are so many different things in tech, it's overwhelming if you try to even narrow it down initially without knowing the experience or knowing what goes into it," says Emily. She encourages career pivoters to network and form relationships with people who know their passions and know the industry. "What made things easy for me is that I listened to the people that told me what I was good at," says Emily.


Find your passion. Once you've figured out how your skills align with different industries, Emily encourages people to do some exploring to find a role you're not only interested in but a role that you're passionate about. "If you're not passionate about it, get out as fast as you can." Emily advises. "Life is too short to spend it in a job you're not happy with."

Be persistent. Emily follows up her advice about passion with persistence. "There are going to be a lot of roadblocks. There are going to be a lot of people that are probably going to tell you no. There are going to be a lot of people that maybe don't agree with you," Emily explains. "If you can get through all the nonsense that comes with [being a] woman in tech, it's great on the other side, once you get there, and you can say 'I made it,'" Emily encourages.
If you're looking for a supportive and positive environment to grow in your tech career like Emily, check out Pax8's job openings.
READ MORE AND DISCUSS
Show less
Loading...