GET EMAIL UPDATES FROM POWERTOFLY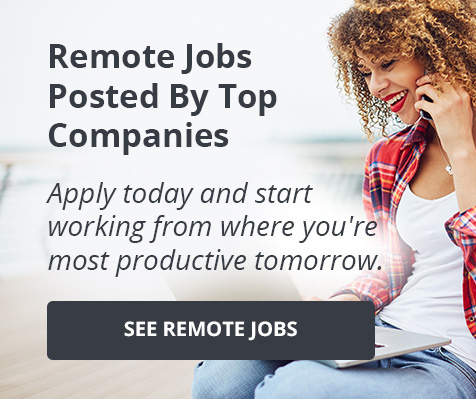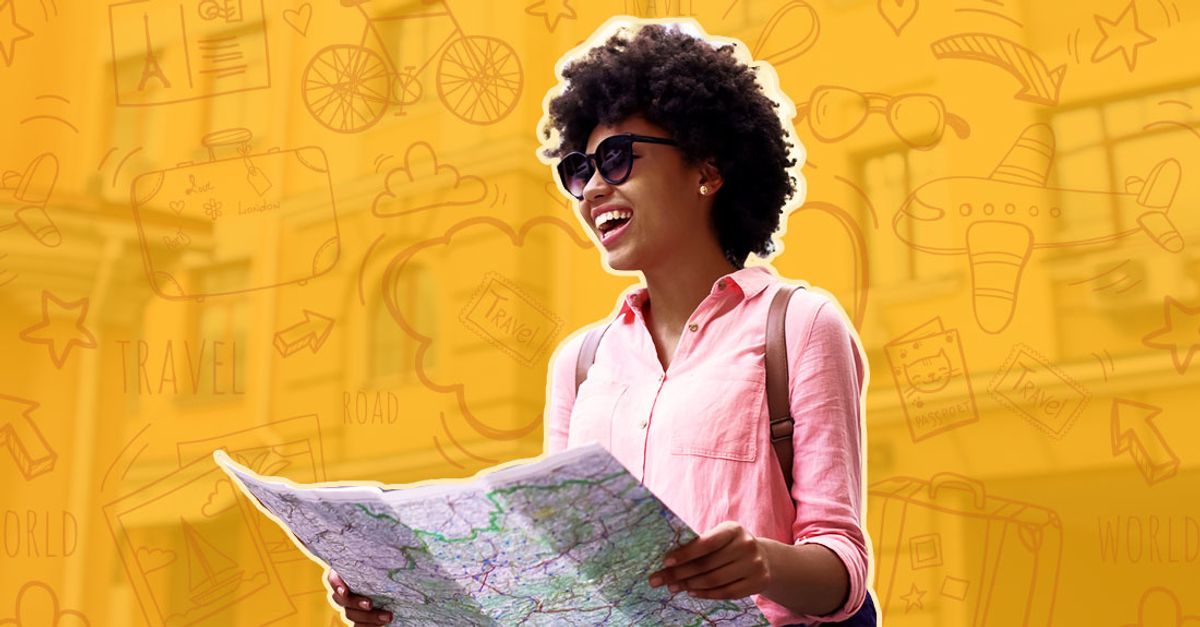 July 26, 2019
Career and Interview Tips
What To Do The Last Day Of Work Before Taking A Vacation
4 Tips (And A Download!) To Ease Your Anxiety
Recently, I decided to take the first two-week-long vacation of my professional career, and in full transparency, I was terrified.
---
To be clear, I've taken plenty of vacations before, but I've always strategically taken trips on long weekends or during the holidays where the impact on my team is minimal. There's nothing I hate more than that feeling of doom that sets on the last day of work before vacation, when you start thinking about the work you'll be missing, clients relying on you, or what could go wrong in your absence.
As an individual contributor, leaving was easier. I could literally do all of my work leading up to my days off, putting in long days and even longer nights, and only when I was completely finished could I turn my Slack notifications off and leave for vacation in peace. Of course, this is not healthy behavior for anyone, but I got through it.
As a manager, my work is never "complete." Now, I have even more clients depending on me, a team who relies heavily upon me for decision making and guidance, and company initiatives that are mid-cycle.
At any other company, this scenario probably would have set my anxiety completely over the edge - but not at PowerToFly. I can testify that the process we've developed has made taking a vacation just that - a vacation. For the first time, I left for my trip without the doom cloud following me out the door and I knew my team was adequately prepped for what to do in my absence.
So, how can you implement a vacation process at your organization that actually works? Follow these easy steps, and you'll be enjoying a little R&R at the beach in no time!
1. Make the decision to stay available, or go off the grid, and stick to it.
It is absolutely crucial to take time off without work distractions, and if you're going off the grid, stick to it. Don't check emails, turn your notifications off, and offer proper escalation pathways for any emerging issues (see below). Many companies have policies in place where at least one week of vacation should be contact-free - that's when the creative magic happens!
2. If you choose to stay available, set clear expectations about your communication method and schedule.
Decide on a time or cadence for checking in that works best for you. Whether that's one hour every morning, 30 min in the evening, or periodically throughout the day, let your team know when and how it's best to contact you. For example, if you're going out of the country, it may be easier to Slack or WhatsApp as opposed to email or text.
3. Let the team know how to ask for help.
If a situation does arise that needs to be escalated, be clear with your team about how they should escalate: tell them to be direct, explain the entire situation, and include an ask and when the response is needed. Make it known that there is no need for small talk in these messages, i.e. "I don't want to bother you on your trip, but…". It doesn't hurt to note that logging into different software while away from your desk is a huge pain - if your ask requires a login, don't forget to include a screenshot!
4. Fill out a PTO tracker (Make a copy of ours here!).
This tracker is your golden ticket to a stress-free vacation and should be shared org-wide. Once filled out in its entirety, everyone has the opportunity to see what's being handled while you are gone, which tasks and projects are assigned to whom, and who to reach out to in case of an escalation.
Want to see it in action? Here's a sample of a great day-before-vacation team email:
Sample Day-Before Vacation Email
Hi team,
Just sending everyone a note, as I am planning to be in Mexico for the next 2 weeks.
Also as we support all of our team members in our work-life balance, I think it is important to share what that means for each one of us. It is OK to take time off and be fully off. It is OK to take time off and work a little to stay on top of your burning priorities. It is OK to sometimes do one and sometimes do the other.
So for that reason, it is very important to set clear expectations with your teammates on what your PTO style is/ or will be this particular time you're going away. To demonstrate this principle, here is what my next 2 weeks off mean:
1) Ask for help, and allow me to triage
Even when I am on PTO, you can always reach me, you're not bugging me. I am extremely good at protecting my time, and making a judgment call whether the issue you're bringing to me needs me to get engaged while I'm away or it can wait. I am good at putting my phone on silent when I need to nap. So don't hesitate to reach out when you need me.
2) How to Ask for Help
For this to be effective don't say things like "Hi are you there?":) that doesn't give me enough intel on whether this can wait or not
Phrase it more like:
"Hi we just heard back from XClient, and their legal department is requesting something that I don't know how to answer" - obviously as much detail you can provide so I can help even without getting on a call is helpful.
3) Don't make me log in to different softwares
Most of the time you will be reaching me on mobile, so don't send me salesforce links - send a screengrab of the relevant info instead. If you need me to send an email to a client, draft it for me, with all the relevant attachments, etc
4) Err on the side of over transparent
That is kind of repeating the first point, but I much rather know about an issue you're dealing with, and have the opportunity to get involved (and perhaps decide I won't), then later hear "I didn't want to bother you while you're on PTO". Transparency and over communication always wins.
5) My schedule
July 1-5 - planning to be more deeply off. I will not be taking internal check-ins/ group calls
July 8-12 planning to take customer-facing and sales-related calls. I might need to prioritize the bigger ones. Not taking internal check-ins/ group calls
6) Escalate the medium, not the message.
Feel free to WhatsApp me or text me for anything pending from me if you don't get a response in slack. This is true any day of the week, and some of you use it more effectively than others. Seriously, leverage the escalation points!! If you're texting me too much I will tell you (no one has texted me too much in the past. :) )
Thats it team, you know where to find me.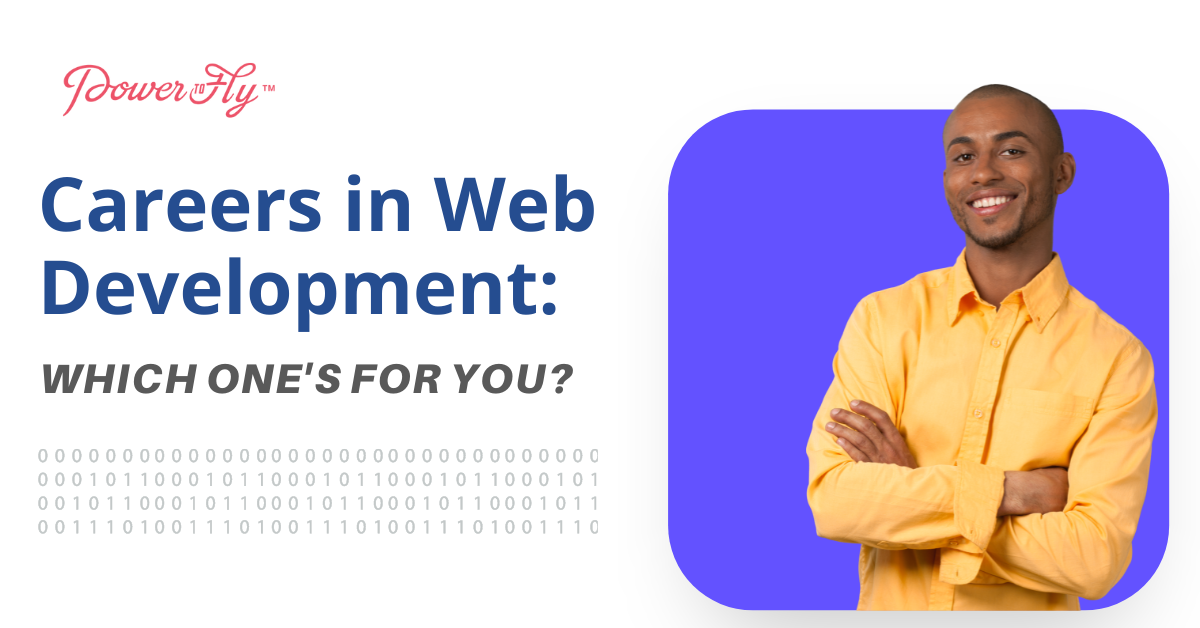 Upskilling and Development
We all have our favorite websites– the ones we frequent, bookmark, and recommend to others. You might even enjoy some website features so much that you've found yourself wondering why they aren't more popular. Or maybe you've experienced times where you were frustrated with a website and wished you could add features or even design your own!
If you've ever found yourself intrigued at the prospect of designing and developing your own websites, then a career as a web developer might be just for you!
As a web developer you would be responsible for coding, designing, optimizing, and maintaining websites. Today, there are over 1.7 billion websites in the world and, in turn, the demand for web developers is on the rise. In order to figure out what kind of web development work best suits you let's start with an introduction to the three main roles in web development that you can choose from.
The Three Types of Web Development Jobs
Front-End Web Development: The Creative Side
Think of front-end development as the décor of a house. The color scheme, furniture, manicured lawns, and overall aesthetic. In terms of a website, front-end development is laser-focused on the appearance of a website and its presentation on different devices. If you're considering a role in front-end development, it's important to learn programming languages such as HTML, CSS, and JavaScript. These three languages go hand-in-hand. HTML allows you to create user interface elements, CSS helps you with stylistic elements, and JavaScript allows you to incorporate online tools and connect your website to back-end functions.
In addition to programming skills, front-end developers need to be detail oriented, creative, willing to keep up with the latest trends in web development, cyber security conscious, and geared toward user-friendly designs. The median salary for a front-end developer can reach well into the $90,000 to $100,000 range.
Back-End Web Development: The Logical Counterpart
While a house can be beautifully decorated, it's incomplete without a solid foundation and efficient infrastructure. Similarly, a well-designed website depends on logical and functional code to power the features of that website. Back-end web development is code-heavy and focused on the specifics of how a website works. If you enjoy the analytical challenge of creating the behind-the-scenes code that powers a website, then back-end development is for you.
Since this role is more code-heavy, it's important that you learn numerous programming languages and understand algorithms and data structures. Some languages that are essential to back-end development are Ruby, Python, SQL, and JavaScript. Back-end developers also ensure that users can successfully retrieve and access data. This requires creating and using APIs (Application Programming Interfaces) which act as messengers that relay data related requests. Additionally, developing the code for the inner workings of a website also requires back-end developers to be conscious of the user interface features designed by front-end developers and to internally mitigate potential security risks. Due to the increased technical aspect of this position, back-end developers normally earn higher salaries than front-end developers. The average median salary for this role is around $118,000 per year.
Full-Stack Web Development: A Little Bit of Everything
A full-stack developer is essentially the Jack (or Jill)-of-all-trades in web development. Full-stack developers need to be knowledgeable about both front-end and back-end roles. This does not necessarily imply that you would need to be an expert in both roles, but you should fully understand the different applications and synergies they each imply. In order to work in this position, you will need to know the programming languages used by front-end and back-end developers. In addition to these languages, full-stack developers also specialize in databases, storage, HTTP, REST, and web architecture.
Full-stack developers are often required to act as liaisons between front-end and back-end developers. Full-stack developers need to be both problem solvers and great communicators. The end goal for a full-stack developer is to ensure that the user's experience is seamless, both on the front-end and on the back-end. In return, you can expect to earn a median salary of $100,000 – $115,000 a year for this role.
Taking the Next Step
Web development is both in-demand and lucrative! All three roles described above contribute to specific aspects of web development and the scope of each one can be customized to the industries and positions you feel best suit you. Regardless of which role you choose, all of them need a foundation in programming.
To gain the programming skills needed in each role, you can enroll in courses or learn independently. Coding bootcamps are a great way to boost your skillset quickly and efficiently.
Click here for some of our highly rated programming bootcamp options! Make sure to check out the discounts available to PowerToFly members.
READ MORE AND DISCUSS
Show less
Loading...