GET EMAIL UPDATES FROM POWERTOFLY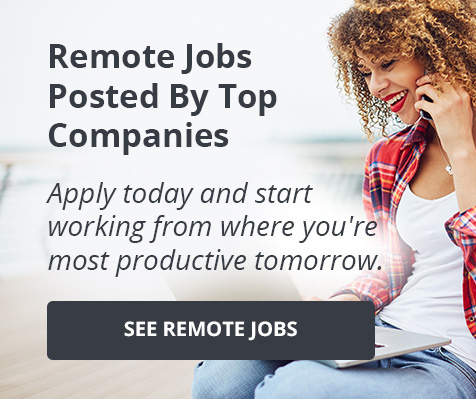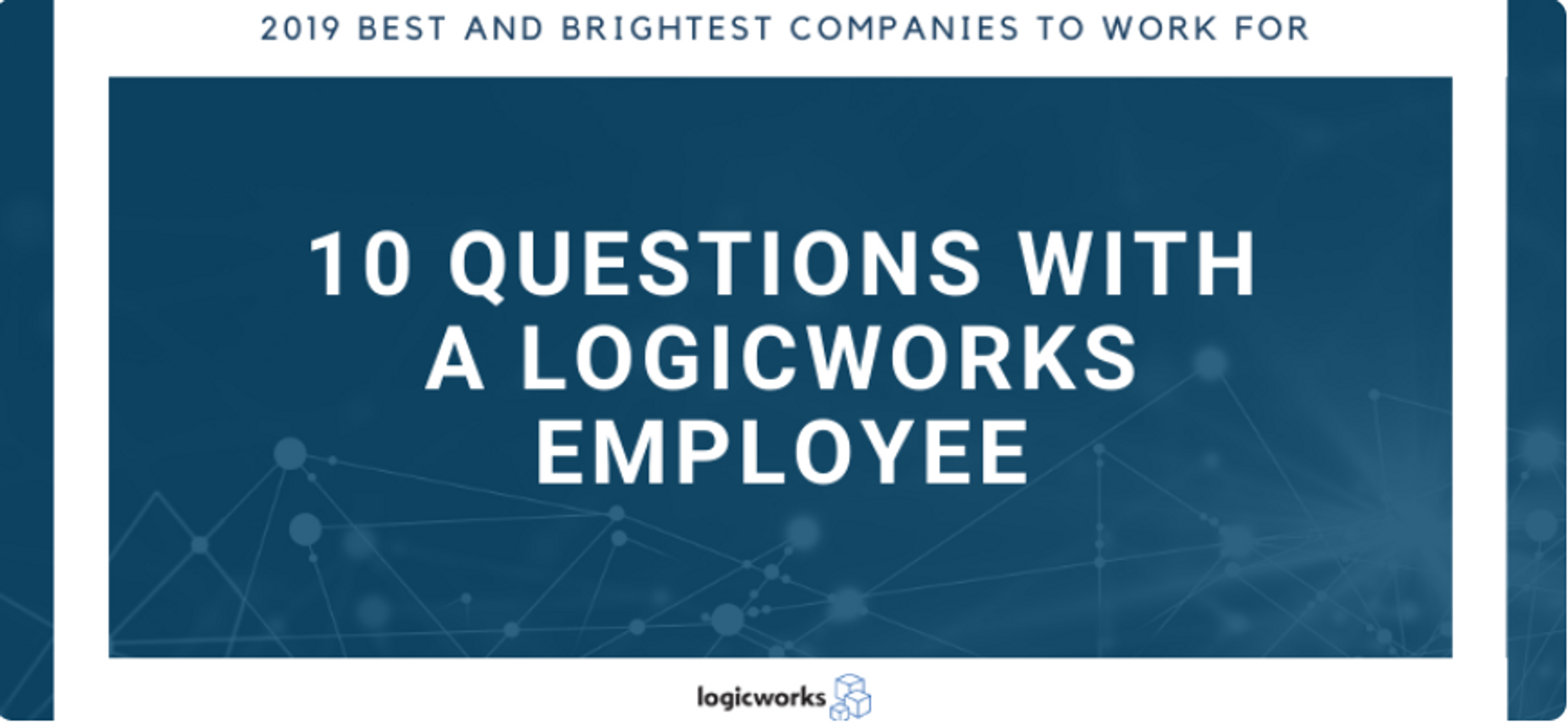 November 05, 2021
Logicworks
10 Questions with a Client Engagement Manager
Below is an article originally written by Melissa Schultz, and published on January 1, 2020. Go to Logicworks company page on PowerToFly to see their open positions and learn more.
Meet Melissa Schultz, one of our Client Engagement Managers, located in Colorado!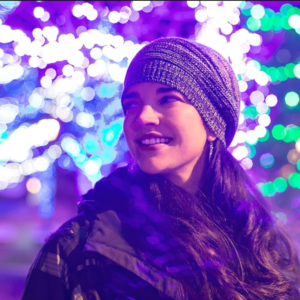 What is your favorite thing about Logicworks?
I worked at a lot of other companies, and Logicworks is the first place where I have ever felt at home. When things don't make sense, we openly discuss and make changes. My problems are not considered small by my superiors and often get resolved for me. I really love that.
Additionally, my favorite thing about Logicworks is our CEO, Ken Ziegler. Ever since we began working from home due to Covid19, he sends weekly update emails where all department managers highlight their teams. Being in Denver, we're a few weeks behind New York in regards to the virus, so whenever there's an update I know to go buy some toilet paper to prepare!
Outside of that, he has not shied away from saying anything regarding Black Lives Matter. I have talked to my superiors about potential landmine topics, and they respect me and my concerns. I feel I can talk to them about anything.
What is your role?
As a Client Engagement Manager, my responsibility is to onboard customers onto our managed services and navigate any technical, operational, or political pitfalls that may arise. I'm responsible for building customer relationships, managing first impressions and getting them excited about our managed services and their long-term relationship with us.
I also manage the team that turns a statement of work into reality. I partner with a Solutions Architect to discuss with the client their business needs and technical drivers which we use to produce a custom designed environment. We map out the work, aligning it to best practices and Logicworks security standards, and transfer the information from the Solutions Architect to the Build Engineer.
Once we build out the environment, the customer will load their application onto the infrastructure layer. The customer is then responsible for the application layer and testing it through to full functionality. Once the application is there, we apply Logicworks' suite of managed services including monitoring and alerting processes, Trend Micro security packages, ThreatStack security event management, and any other needed processes to secure the customer's specific needs. Following this process is vital to maintaining the customer relationship while plugging and playing resources and changing subject matters over months of work.
What's a typical day like for you?
The first thing I do every day is spend 30 minutes organizing my day and building a task list for myself and my projects. As I get new items throughout the day, I will throw them on the list. At the end of the day, I go back and flesh out what still needs to be done and tie up loose ends.
In between time management, I have meetings. I'm the primary contact for my assigned clients, so I'm often having calls to discuss their needs. I'll also have general project management meetings where we're looking at timelines, talking about contracts and technical working sessions that are led by an engineer. I rarely have less than 5 hours of client meetings a day.
What is the most exciting part about your job?
Everything we do here is highly technical. From our customers' perspective, this may be the most anxiety-driven business operation they had to do in years. It's a great opportunity to help people get through it smoothly and easily.
There are a lot of wins to be had, and I enjoy getting those wins. My favorite part of my job is onboarding our customers and calming their anxieties. That's a win. Or finding and discovering a solution to a technical problem that was causing things to get muddied. That's also a win.
Did you ever think you would be in the technology industry growing up? How did you get into the Cloud industry?
When I was in college, I minored in music. I was a singer and a dancer, and I played five instruments. To this day, I still have a ballet bar in my workout room. I was also an off-broadway performer and was in the national tours of Chicago, Victor Victoria, and the Disney Musical Revue (which was my favorite to perform).
I went into the IT industry because I had to make a conscious decision about the direction of my life and performing wasn't panning out in terms of money and stability. So, I decided to go to business school. I picked IT because there wasn't enough female representation, and I wanted to go into a male dominated industry.
What are you currently watching on Netflix/Hulu/Prime?
I just finished watching a few documentaries. I also like a lot of weird horror movies and have been digging the bottom of the barrel on Netflix. I love anything dumb, bloody, or scary. If it's won an academy award, I don't want to see it.
Where is your favorite travel destination and why?
I have two favorite spots. Mexico is my favorite place. The beaches are perfect, the people are nice, and it's a short 6-hour flight. I have the best group of friends. We pick up and run to Cancun for a weekend a few times a year, and it's the best.
My second favorite travel destination is Teton Valley, Idaho. It is on the other side of the Tetons from Jackson Hole, Wyoming. Teton Valley is considered America's greatest unspoiled wilderness and has the largest elk preserve with over 45,000 elk that you can view on a sleigh ride during the winter.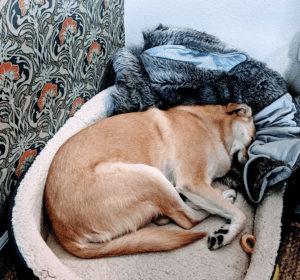 What are you passionate about outside of work?
I love hiking in Colorado. We have "fourteeners" which are the 58 peaks in the Rocky Mountains that are all over 14 thousand feet tall. If you hike to the top of a fourteener, you have bragging rights.
I have personally hiked four fourteeners and failed two, which take about 12 hours to complete.
Other than hiking, I love yoga, dancing, and singing. I spend time volunteering at the Happy Trails Horse Rescue whenever I can to work with horses and pigs because I love animals. I'm also passionate about civil rights and that has taken up a lot of my time lately.
Advice for anyone looking to join the cloud computing industry?
Start doing it! There are so many reasons to get into the cloud. If you want to, there's no reason to not start now. All you have to do is say yes. You don't need to work for AWS to create an account and launch a VPC with an instance inside it and a load balancer in front of it. And the Cloud Practitioner courses are free to take.
I got into the cloud industry because it's exciting, constantly changing, and allows me to work with cutting edge technology.
This interview is part of a series of interviews with Logicworks employees. If you're interested in applying to Logicworks, visit our Jobs page or email us at jcowle@logicworks.net.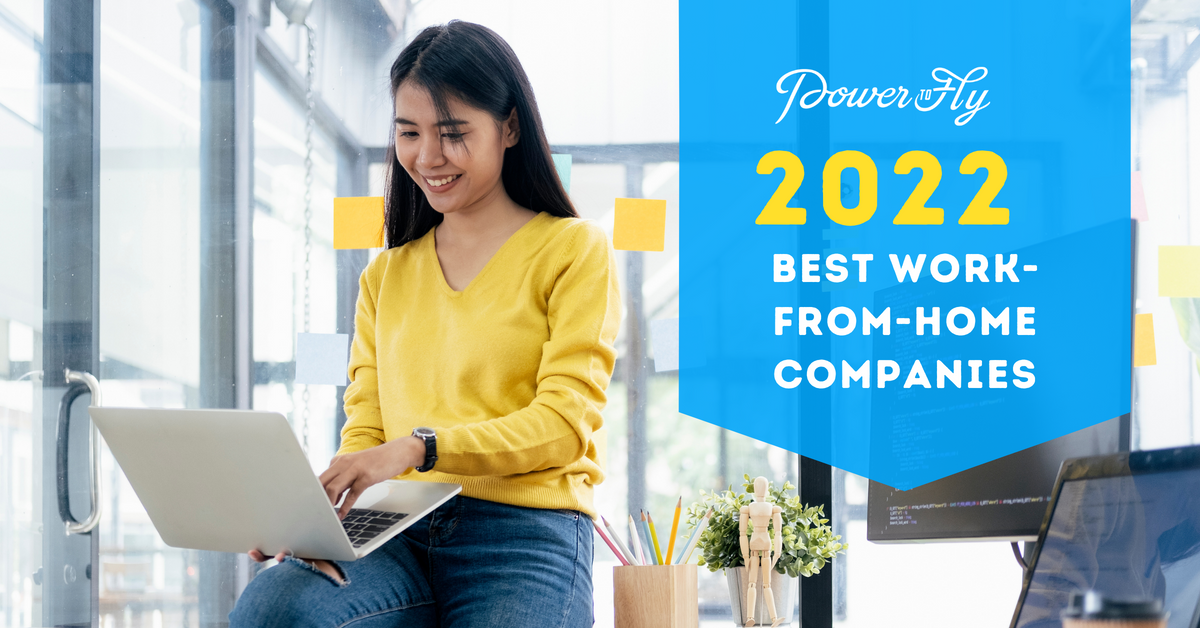 Featured Post
Every year, PowerToFly creates a list of the best work-from-home companies. Now that over half of the U.S. workforce is remote, compiling that list was a bit more challenging.
This year, we prioritized selecting companies that are remote-friendly—meaning they have both remote and in-person roles—but they have made long-term commitments to hiring and supporting employees who choose to work from home; and we think they have the perks, values, and organizational framework to allow all employees to flourish in their careers, regardless of location.
Keep reading to see our top 15 work-from-home companies for 2022, along with a description of what they do, why we like them, and who they're looking for.
PowerToFly's Best Work-From-Home Companies 2022:
Don't see what you're looking for? Check out a fill list of 5,000+ open remote roles here!
READ MORE AND DISCUSS
Show less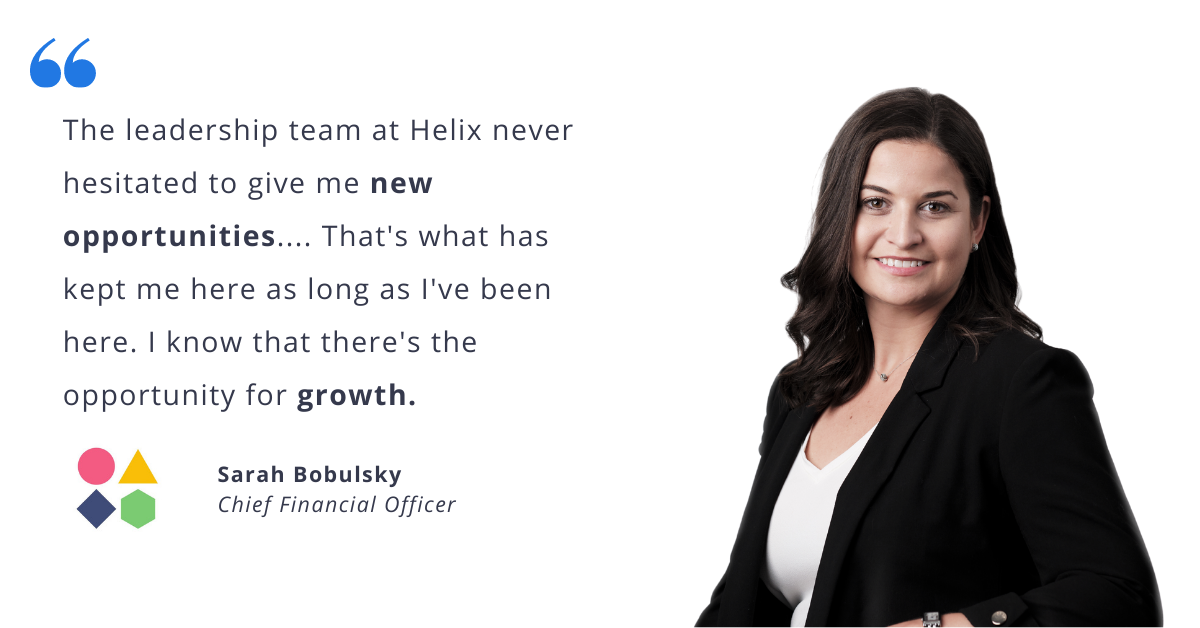 Helix
Before starting her journey at population genomics company Helix, Sarah Bobulsky worked in strategy consulting, most often with pharma and biotechnology clients. She accumulated a wealth of experience very quickly: "One of my managers always said 'one year in consulting is like seven years in a regular job'," Sarah jokes.
In spite of her rapid exposure to so many different projects and clients, she was a bit hesitant when her firm wanted her to branch out into diagnostics. "My reaction was, 'I don't know anything about diagnostics! I don't want to do diagnostics,'" she laughs. "Yet, here I am CFO of a diagnostics company."
"I would not have guessed that I would be a CFO," she confesses. "I always hoped my career would advance, but I don't think CFO was where I was starting my thinking."
But thanks to a lot of hard work and encouragement from current and former managers, Sarah took on the CFO challenge and is thriving in her new role.
Now that she's settled in, Sarah's looking to expand the finance team at Helix. We sat down with her to learn what interested candidates can do to stand out in the application process.
The Road to Helix
Sarah ultimately said yes to the project with the diagnostics company and that led to three years of consulting frequently with diagnostics clients. "I ended up being pretty well-versed in that space," Sarah says, explaining how she heard about Helix when they got their first round of funding. The company immediately caught her attention.
"I thought their business model at the time was really interesting. It was a departure from what other companies in the space were doing, with a lot of opportunity for innovation," she says.
Sarah also happened to know one of the cofounders of the company through her previous consulting experience. This led to some organic conversations about opportunities at the company.
"I was interested in joining a startup, but also somewhat risk-averse," says Sarah. "So finding a startup that had strong backing was appealing to me."
She was also reluctant to lose the diversity of experience afforded to her by consulting, but she felt that Helix was dynamic enough to ensure that she'd still get to tackle lots of different kinds of challenges. So she took a leap and accepted a role focused on corporate development and strategy.
"I accepted the position without a job description," Sarah reminisces. "When I first started, I worked on a lot of different projects, many of which were very much outside of my comfort zone," Sarah says. "Over time, the number of projects kept expanding, and as the company grew, the role expanded and got more operationally focused."
Working instrategy involved a lot of long-term planning and scenario analysis. But as Sarah's role became more operational, she found value in better understanding the day-to-day operations on the ground. "I think getting my hands dirty was really important [in understanding] how little things can influence the company's strategy," Sarah explains. She worked closely with Helix's customers as well as with numerous cross-functional teams which helped her better understand the ins and outs of Helix's product. This proved to be a great foundation as she moved into the CFO role.
Journey to the C-suite
Although she didn't originally set out to be a CFO, Sarah spent much of her career working closely with her finance counterparts — both in her consulting days pre-Helix and during her time at Helix. It was Helix's former CEO, himself a prior CFO, who initially raised the idea of moving fully into finance though. "He was the first person to tell me I'd make a good CFO and honestly I was very surprised at first," Sarah explains. She was initially concerned that she didn't come from a traditional finance background. "But he was thinking more about the strategic side of the CFO role, from being able to tell the story of the business to investors and to our board, and being able to understand different nuances that drive a forecast and long-term value."
Helix's former CEO wasn't the only person supporting Sarah through the transition. "Our current CEO and co-founder has never hesitated to give me new opportunities. It's always a bit of a risk to give someone something they'd never done, but I've always found leadership at Helix willing to take that risk" Sarah explains. "That's been a hallmark of my time here and what has kept me here as long as I've been here. I know that there's the opportunity for growth."
Nearly 7 months in the CFO role, Sarah has spent a significant amount of her time focusing on a long-term value perspective. "We spend a lot of time on our annual budget, our forecasts," she explains. "I spent a lot of time in the first couple of months painting a picture of 2024 and 2025 — What does that look like? How do we get there? What are the things that drive value?" She's now looking for mission-driven finance professionals to bring their diverse perspectives and experiences to her team.
3 Essential Attributes in Finance & 3 Tips for Interviewees
While role-specific experience is important, there are three main attributes that Sarah looks for in any potential members of the finance team at Helix, regardless of position.
Intellectual curiosity. "Even if you're not necessarily involved in the day-to-day on-the-ground operations, it's still really important that you understand how our business works. It influences everything we do on the finance team from invoicing customers to recognizing revenue to long-term forecasting," Sarah explains.
Creative problem solving ability. Problem-solving isn't always about the solution itself, but more about how you created the solution. "I always look for examples of how someone solved the problem creatively or did a lot with only a little," Sarah shares.
Detail-oriented. "I'm a fairly detail-oriented person, and I think that's important in lots of roles, but I think it's particularly important in finance," Sarah reiterates.
If that sounds like you, you might be a good tip for Sarah's team! Keep reading for Sarah's advice on how to display the attributes above during your interview (if you want to learn more about the interview process at Helix, click here!).
Highlight Your Impact. "When you're giving an example or answering a 'tell me about a time' question, make sure to highlight how what you did had an impact on the company – whether it's optimizing a process or uncovering a new trend in the data – make sure that stands out," Sarah says.
Frame the narrative upfront. When explaining previous work, Sarah suggests using roadmapping language for your interviewer such as, "This was a big project. Here are the three things I'm going to tell you about it. And then walk [the interviewer] through each of those three things."
Be selective. While providing depth in your responses is important, be judicious about what you share. "Interviews are usually only 30 or 45 minutes, so it's not about describing every little detail. Acknowledge all of the things you had to consider, and then choose a few critical things to highlight," she explains.
Interested in working alongside Sarah at Helix? Check out their open positions here.
READ MORE AND DISCUSS
Show less
Loading...