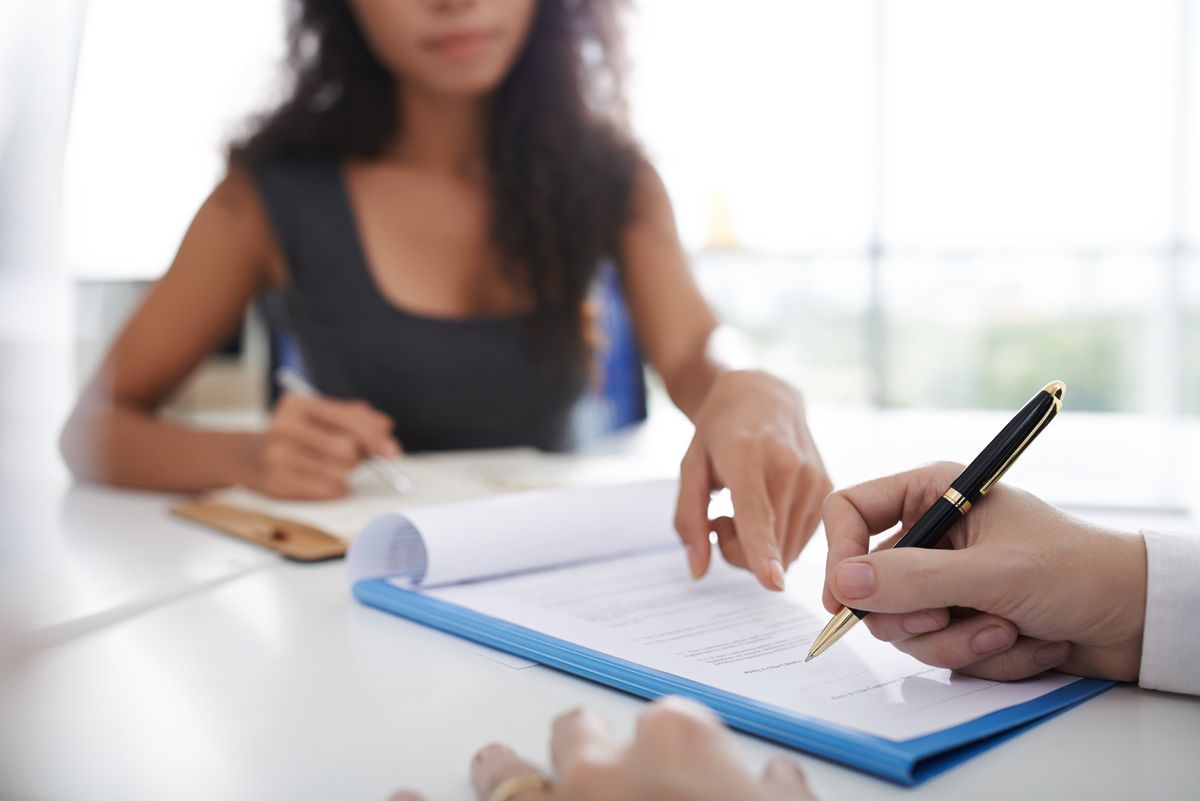 Logikcull
And they're looking for people to join their team!
Below is an article originally published by TechCrunch, featuring PowerToFly hiring partner Logikcull. Go to Logikcull's page on PowerToFly to learn more.
As entertaining and interesting as made-for-TV lawsuits (like the O.J trial) are, they always leave out one key element. The hundreds of hours of research that goes on behind the scenes to prepare for an important trial.
Before any big trial a lawyer (and their associates and interns) has to find, organize and examine thousands of documents. The process is officially called Discovery, and is a period when both sides gather and request all the information they think they will need for the trial.
This information can look like anything from email databases to Powerpoints, and while some of the process has become computerized in recent years (aptly termed eDiscovery), it's still remained pretty manual and inefficient.
For example, eDiscovery may mean a team of associates combing through hundreds of pages of email correspondence on a screen, instead of printing it all out like lawyers used to do. A win for the environment yes, but still very, very time consuming and not really taking advantage of technology.
But Logikcull is a software company trying to change this, and just closed $10M in Series A funding from OpenView Ventures and Storm Ventures to help.
The company officially calls itself "cloud-based legal intelligence", but is essentially Dropbox for the legal world.
Lawyers can bulk-upload all the messy information they need to examine (even if it's an entire hard drive of different types of files) and Logikcull will organize all the different file types into one searchable database.
Need an example? Imagine uploading 1,000 pages of old contracts, then using a search engine to find the exact ones that are relevant to the case. Or uploading a 20 GB email database of tens of thousands of messages and narrowing it down to only the messages between people relevant in your case on a certain date from a certain device – you get the point.
Logikcull also uses OCR so you can upload old scanned documents that weren't previously searchable.
While originally designed for (and still mostly used by) lawyers, these tools obviously have applications in other industries. A company's HR department could use it to sort through the thousands of documents typically involved in an internal investigation. Or a city could use it to quickly find documents related to specific FOIA requests, a process that is still sometimes done by hand. Letting a government employee quickly find the specific documents that were requested can turn a one month turnaround time for FOIA requests into just a few days.
Essentially, the platform can be used for any task that requires you to organize and search a crazy amount of documents.
The company charges per user, and a small law firm can expect to pay $15k-$30k per year. Expensive yes, but not if the alternative is paying hundreds of extra hours in legal fees at $600 per hour.
Logikcull says they are signing up new clients at a rate that has grown revenues 3x year-over-year, which is impressive considering how expensive the service. But that's the thing about legal tech – the alternative is so crazy expensive that startups can charge an arm and a leg as long as they are providing a solution that actually save time.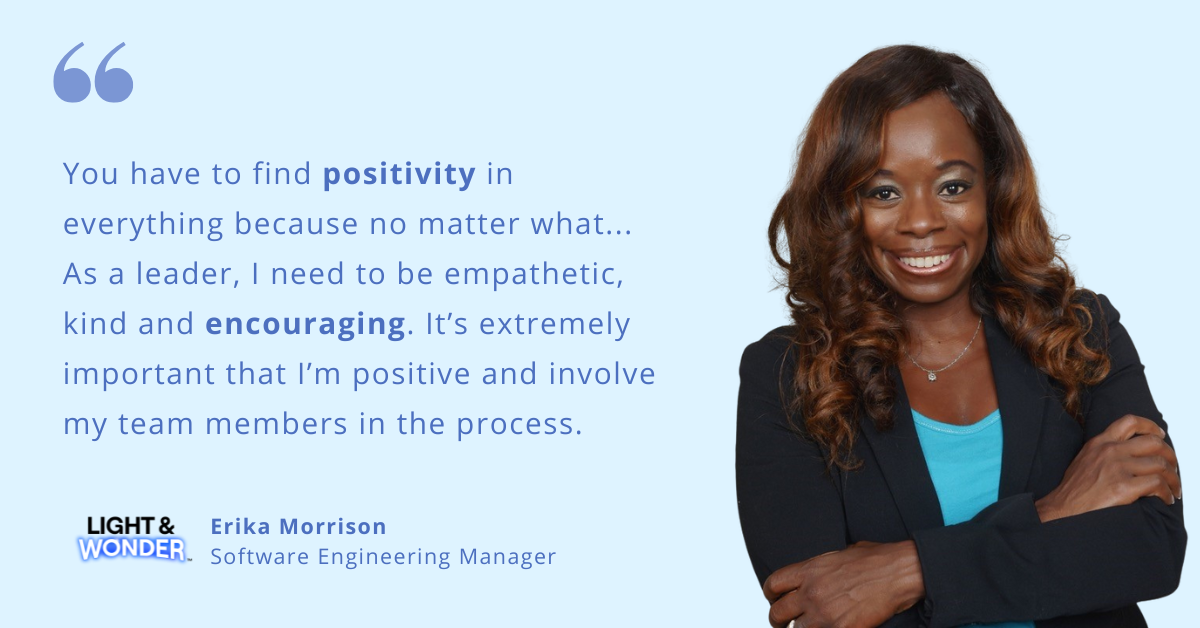 Light & Wonder
Erika Morrison is a naturally passionate and encouraging leader. From leading her family in giving back to their community, to coaching adolescents in track and cheer, to managing her team at Light & Wonder during the pandemic, her experience is rich with lessons to share with up-and-coming leaders.
"I believe in motivation, positivity, inspiring, finding the good in everything, everybody," she says. In addition to 30+ years in the tech field, Erika is a wife, a mother of two, an avid exercise lover, and has even been a small-business owner.
We sat down with Erika to hear about the experiences that have led her to her current role as a Software Engineering Manager at Light & Wonder, as well as three practical ways to lead with purpose.
Seeing Potential in Others
Erika has always been fascinated by the world of technology. Growing up, she loved cassette tapes, DVD players, phones, and whatever other gadgets she could get her hands on. When her dad brought home a PC Junior, it didn't take long before she started programming on it. She designed her own trivia game, using what she learned in her middle school programming classes. "I was typing the questions in and programming the answers. I had a blast writing it and showing it to my family. I remember I wanted to show everyone what I made. That was my first real desire to get into programming."
Erika followed that instinct into college where she majored in Business Administration and minored in Computer Science. The kickstart to her tech career came when she landed a computer operating job while still in school. She comments, "I was originally applying for a secretarial position at this company. But someone looked at my studies and experience and saw potential in me. I didn't think I was ready for that because I was still so young, I was still in school."
Erika went on to work as a programmer analyst and software engineer for multiple major Casino based companies. During this time, she even started and ran a local event-planning business, which fine-tuned her skills in successful customer service.
Then, someone saw potential in Erika again. A former coworker reached out and offered her a leadership position with the company that would become Light & Wonder. Erika took on the role of Software Engineering Manager and says "it's been opportunity after opportunity ever since."
Managing Through the Pandemic
Erika believes that the best way to lead a team is to really get to know its members. "A lot of leading is knowing the people on your team," she explains. "Know what each person needs — What may work for one person may not work for someone else. We have to take a little bit of who they are into consideration when attempting to motivate, to coach, to inspire because we're not all motivated by the same things."
Prior to the pandemic, Erika and her team worked together in the office, which gave her the opportunity to do so. Once the pandemic hit, however, she had to pivot to incorporating virtual meetings to be able to generate that intimacy. She organizes bi-monthly check-ins with her team members where she intentionally asks for their individual preferences on communication and feedback.
"I have one-on-ones with each of my staff every two weeks. We go over the issues that they've had and then any questions or concerns or anything that they want to chat about. Sometimes it's business and sometimes it's personal. But, I feel like taking that extra time out just to have those conversations is extremely important."
She also cohosts weekly remote Friday cocktail hours to cultivate her team's relationships and check in on their mental health. "During the Friday cocktail hours, we would relax, ask some questions, or play some games. And it was nice to have that interaction again and connect with the team. It also allowed me to check in on everyone's mental health and make sure that if there was anything that we could do, we were here."
Inspired to Encourage the Team
Erika is inspired by the example of her past and current mentors and their vision for her professional trajectory. She acknowledges that it was thanks to key people who saw her potential that she has been able to have these experiences. Erika's own personal drive and passion for encouraging and uplifting others have led her to love her leadership position.
As a manager, Erika seeks the highest level of respect and excellence for her customers, while creating an encouraging work environment for her team. "I want to make sure that my team has everything that they need in order to succeed and get their jobs done the way they want to. I want them to have the level of success that they want."
Erika ensures that her team members feel their significant contribution to the company and how they are serving with purpose. "We need to feel like we are part of something significant," she says. "That's my goal as a leader and for my team."
3 Ways to Lead with Purpose:
Drawing from her experiences as a tech leader, business owner, coach, and community volunteer, she gives us three practical ways to lead with purpose in whatever context.
Understand the "why". "It's extremely important to know the why of your company. Once you understand it from the company's perspective, you can communicate it clearly to the team. And once you get that down, you're able to help build a strong path for them to follow so that both "why's" are in alignment. Knowing the why of your individual team members allows you to better manage, assist, and build a relationship with them."
Build consistency. "I think it's very important that we are consistent and don't deviate from the why and the task at hand. Building consistency with others motivates and inspires people to give their best, even when we don't feel like it. When dealing with a change or a huge transition, it's extremely important to stick to the why's, the steps we're taking, and the right attitude."
Remain positive. "You have to find positivity in everything because no matter what, it could always be worse. We can always find the negative things, but there are also always positive things. As a leader, I need to be empathetic, kind, and encouraging no matter what. It's extremely important that I'm positive and involve my team members in the process."
Follow this link for more information about Light & Wonder and their current openings!
READ MORE AND DISCUSS
Show less
Loading...