GET EMAIL UPDATES FROM POWERTOFLY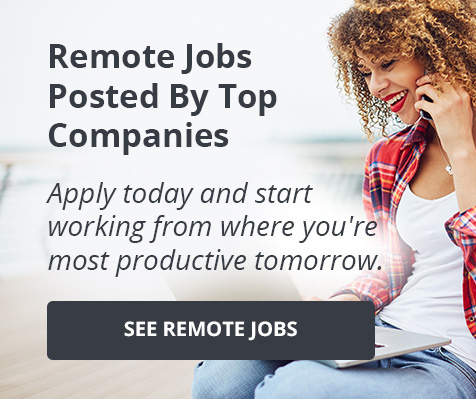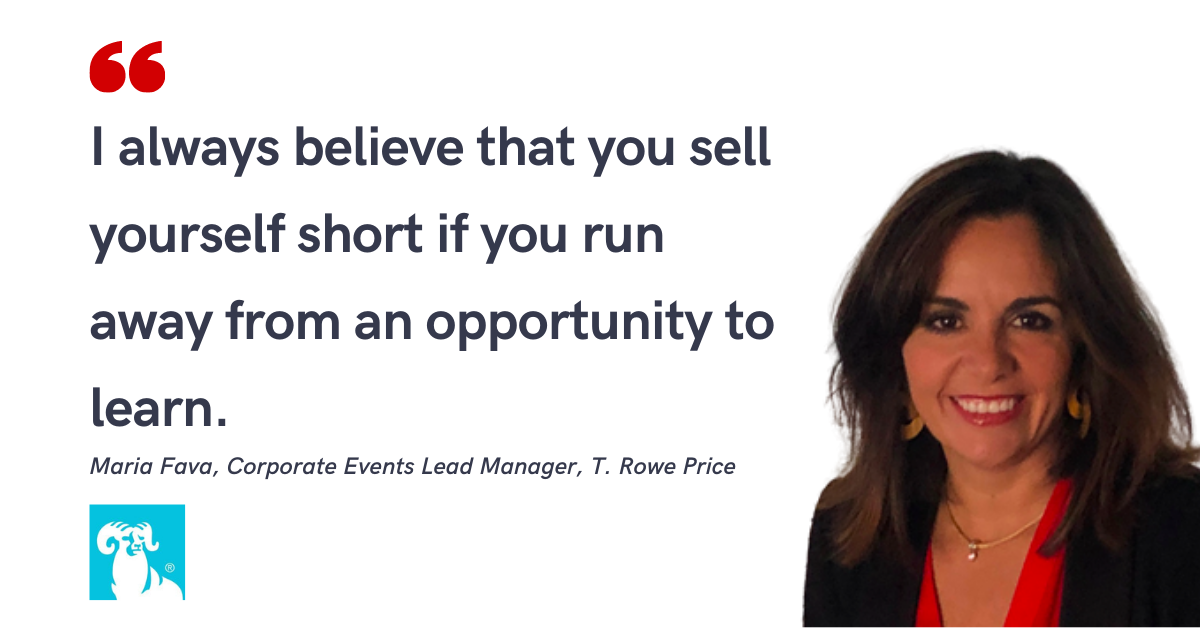 September 21, 2020
T Rowe Price Group Inc
Preparing for the Unexpected: ​How Maria Fava Found Her Confidence as a Bicultural, Bilingual Woman at T. Rowe Price
Born in Mexico City and raised in Guadalajara, Maria Fava never would have predicted that she'd have a career in financial services. And certainly not in Maryland.
Over two decades ago, when Maria moved to the U.S. to study psychology at the University of Texas at Arlington, she'd planned on moving back to Mexico to study law after graduation. Instead, she fell in love with an unassuming Italian-American her senior year. She married him and moved to Maryland, his home state.
---
Now, some twenty-five years later, she's still in Maryland, and working at investment firm T. Rowe Price—the same company where she started her career. But she hasn't been at T. Rowe Price all those years. Having joined the firm as a broker, she left to start a family and help her husband run his business. Fifteen years later, she knew she wanted to return to the company that had helped her launch her career, so she rejoined the firm in a totally new capacity a year and a half ago.
Now a Corporate Events Lead Manager, the unpredictability of her own life has taught her a lesson close to any event planner's heart: always plan for the unexpected.
We sat down with Maria over Zoom to talk about her decision to join (and rejoin) T. Rowe Price, the challenges and opportunities she's had from being bilingual and bicultural, and her advice for other women looking to become more confident in their careers.
Adapting to new environments and learning to see insecurities as assets
Maria's commitment to helping those around her uncover their strengths stems largely from her own early-career experiences of learning how to fit in. Having moved from Guadalajara to Texas, and later from Texas to Maryland, she knows a thing or two about feeling out of place.
In her first few years in the States, for instance, she worked on her accent. "I noticed that by learning English in Mexico, I had more of a British accent, and when I got to Texas, that was a little awkward," she laughs. She eventually did such a good job adopting a Texan accent that she worked to change it all over again upon moving to Maryland. But that came with its own challenges, especially early in her career.
"Sometimes I would use a word that was incorrect and I had this anxiety of sounding dumb. I thought it might've been better if I did have an accent so that [coworkers] could understand that English was not my first language," says Maria.
She also had to learn to deal with often being not just the only Hispanic woman in the room, but sometimes the only woman, period. And on top of navigating the workplace in her second language and learning a new culture, she had to contend with the voice inside her head that told her she didn't really have the experience she needed to do the job: "I felt that I didn't quite have the qualifications that I needed to be able to compete."
It was the support she received from T. Rowe Price to build her finance expertise, coupled with her own realization that "being bicultural and bilingual enabled me to do my job better," that helped her move past this and develop confidence in herself and the unique skills she brought to the table. Maria hopes other women reach the same realization, and offered some advice to start building that confidence in yourself:
Don't exclude yourself from anything. "Don't look at the qualifications that you need and right off the bat think you don't have them. Give yourself a break, apply for the job that speaks to you, and find out if you need to have continuing education or other training later," she says.
Always have a backup plan. In the world of event planning, says Maria, one adage is truer than all the rest: nothing is perfect. "What sets you apart from being an okay planner to a really good planner is anticipating all the things that could go wrong and having backup plans for the backup plan."
Get there early. Almost too early, says Maria, who's taken this on as a personal goal after getting lost en route to one of her first-ever big client meetings and showing up an hour late. "I never did that again!" she says. "I'm always early now."
Find opportunities and act on them. Maria's career has seen her take on finance, accounting, marketing, events, and legal work, all because she's not been afraid to raise her hand and volunteer to work on new opportunities.
From broker to small business owner to events manager: coming full circle
Maria first joined T. Rowe Price by chance. Having just relocated to Maryland, she needed a job and a friend told her T. Rowe Price was looking for bilingual speakers as they expanded into Latin American markets. She was hesitant at first, "I'd never even taken a finance class. I had no idea how I was going to do it," explains Maria, "but I went to the interview and I got the job."
T. Rowe Price supported her as she got her brokerage license and Maria found that she loved the work. "I'm a lifelong learner. If you give me a book, I'll try to learn from it. It really was exciting to me," she says.
Her career took off from there. She traveled often, presenting to clients, and took on more and more responsibility. "When I started, I was 22 years old, right out of college, scared to death of everything I was asked to do," she says. "But I got completely out of my comfort zone. It was an incredible experience that allowed me to be basically fearless."
She would've kept going, but she and her husband also wanted to start a family, so Maria went part-time and consulted for T. Rowe Price for a few years, then transitioned to working with her husband to start and manage their wholesale produce business. She learned a different set of skills and handled the accounting there for 15 years, while consulting for clients, including T. Rowe Price, on the side.
Maria's career has seen her take on finance, accounting, marketing, events, and legal work, all because she's not been afraid to raise her hand and ask for opportunities. She first got involved with translation work at T. Rowe Price after she caught an error in some of the firm's Spanish marketing materials and flagged it to their legal department. That turned into regular contract work down the line and opportunities to learn about different parts of the business. "If I voiced an interest in wanting to do something, [my managers] always gave me the tools to get that education and continue to learn," says Maria. "Be sure to speak up and ask for the learning tools, education, or leadership opportunities that you want."
A couple years ago, when Maria's kids were headed off to college, she felt ready for a career change—and she wanted T. Rowe Price to be a part of it. "I knew I didn't want to be a broker again, but I always had in the back of my mind that I wanted to pay it forward at T. Rowe Price and do something for other people like it had been done for me," says Maria.
In her new role as Corporate Events Lead Manager, she's responsible for executing meetings hosted by the company's C-suite and management community, but she's also set a personal goal for herself: to mentor and support the women around her, the way her own T. Rowe Price mentors supported her when she began her career. "I wanted to see if there was anything that I could do to help some of the up-and-coming talent to feel the way that [my first managers] made me feel," she says.
That was part of her rationale for joining Mosaic, T. Rowe Price's employee diversity resource group. She appreciates all that the company is doing to make people feel included and wants to be a part of that. "There's more engagement, more opportunities, even just to collaborate with each other and find each other within the firm," she says.
She also looks for opportunities to remind those around her that they can achieve anything they want to if they're willing to stretch their comfort zones. Not long ago, she encouraged a co-worker who was struggling to get advancement opportunities to advocate for herself, and she's since been promoted. "Now I ask her to review things for me!" Maria says, smiling.
Preparing for the unexpected: planning through a pandemic
In a career built on her ability to adapt and navigate between different environments, it's a little ironic that Maria's second year back at T. Rowe Price has seen her adapting to a completely different version of event planning. When offices shuttered and events were canceled because of COVID-19, Maria had to figure out how to put on events completely virtually.
"It was a hundred miles an hour, searching for virtual platforms, learning terms, taking webcasts, just trying to get trained and educated on how best to support my clients," she says. "But I'm all about the experience. I spent a lot of time learning about best practices—lengths of meetings, camera versus no camera, lighting—just how to create the proper environment for the objective not to be missed."
It's been stressful, says Maria, but not impossible, and the opportunity to completely transform her role has been an interesting one. "I always believe that you sell yourself short if you run away from an opportunity to learn. I would have never learned all these new technologies, but I've learned so much, and I appreciate that," she says. "Being adaptable has been the key to succeeding in this environment."
And she's been able to see the silver lining, too. "I don't want to say that there's a lot of positive things about COVID," says Maria. "Everybody is going through so many different things in their personal lives and people have all learned to be a little more understanding."
Interested in growing your career (and your confidence) at T. Rowe Price? Learn more about the company and open roles here.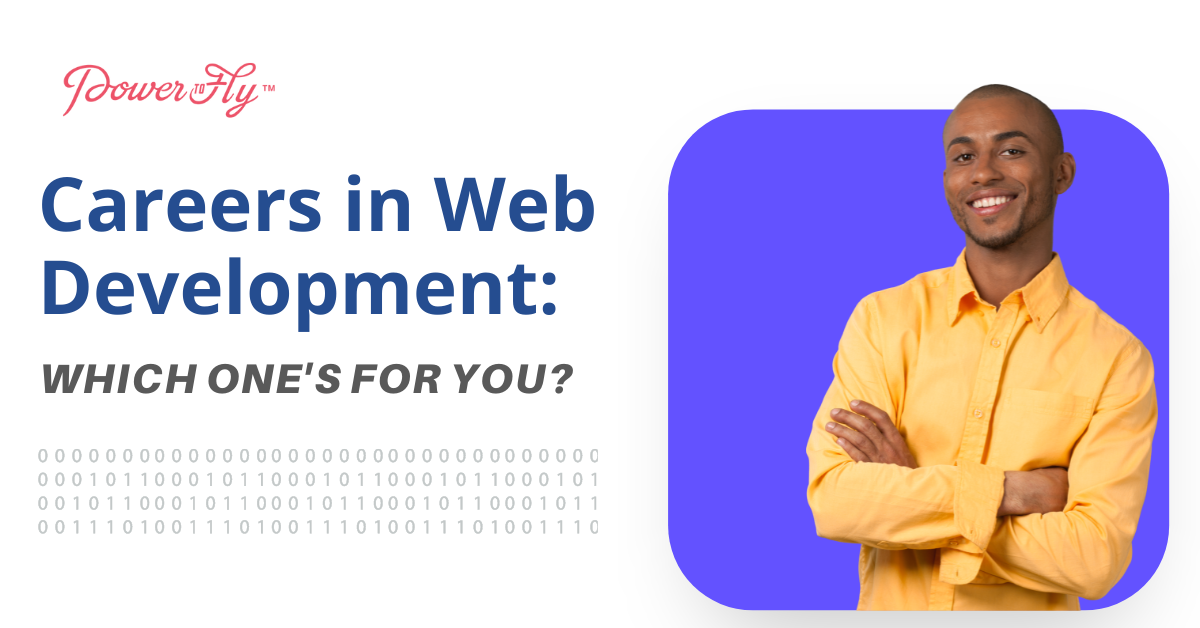 Upskilling and Development
We all have our favorite websites– the ones we frequent, bookmark, and recommend to others. You might even enjoy some website features so much that you've found yourself wondering why they aren't more popular. Or maybe you've experienced times where you were frustrated with a website and wished you could add features or even design your own!
If you've ever found yourself intrigued at the prospect of designing and developing your own websites, then a career as a web developer might be just for you!
As a web developer you would be responsible for coding, designing, optimizing, and maintaining websites. Today, there are over 1.7 billion websites in the world and, in turn, the demand for web developers is on the rise. In order to figure out what kind of web development work best suits you let's start with an introduction to the three main roles in web development that you can choose from.
The Three Types of Web Development Jobs
Front-End Web Development: The Creative Side
Think of front-end development as the décor of a house. The color scheme, furniture, manicured lawns, and overall aesthetic. In terms of a website, front-end development is laser-focused on the appearance of a website and its presentation on different devices. If you're considering a role in front-end development, it's important to learn programming languages such as HTML, CSS, and JavaScript. These three languages go hand-in-hand. HTML allows you to create user interface elements, CSS helps you with stylistic elements, and JavaScript allows you to incorporate online tools and connect your website to back-end functions.
In addition to programming skills, front-end developers need to be detail oriented, creative, willing to keep up with the latest trends in web development, cyber security conscious, and geared toward user-friendly designs. The median salary for a front-end developer can reach well into the $90,000 to $100,000 range.
Back-End Web Development: The Logical Counterpart
While a house can be beautifully decorated, it's incomplete without a solid foundation and efficient infrastructure. Similarly, a well-designed website depends on logical and functional code to power the features of that website. Back-end web development is code-heavy and focused on the specifics of how a website works. If you enjoy the analytical challenge of creating the behind-the-scenes code that powers a website, then back-end development is for you.
Since this role is more code-heavy, it's important that you learn numerous programming languages and understand algorithms and data structures. Some languages that are essential to back-end development are Ruby, Python, SQL, and JavaScript. Back-end developers also ensure that users can successfully retrieve and access data. This requires creating and using APIs (Application Programming Interfaces) which act as messengers that relay data related requests. Additionally, developing the code for the inner workings of a website also requires back-end developers to be conscious of the user interface features designed by front-end developers and to internally mitigate potential security risks. Due to the increased technical aspect of this position, back-end developers normally earn higher salaries than front-end developers. The average median salary for this role is around $118,000 per year.
Full-Stack Web Development: A Little Bit of Everything
A full-stack developer is essentially the Jack (or Jill)-of-all-trades in web development. Full-stack developers need to be knowledgeable about both front-end and back-end roles. This does not necessarily imply that you would need to be an expert in both roles, but you should fully understand the different applications and synergies they each imply. In order to work in this position, you will need to know the programming languages used by front-end and back-end developers. In addition to these languages, full-stack developers also specialize in databases, storage, HTTP, REST, and web architecture.
Full-stack developers are often required to act as liaisons between front-end and back-end developers. Full-stack developers need to be both problem solvers and great communicators. The end goal for a full-stack developer is to ensure that the user's experience is seamless, both on the front-end and on the back-end. In return, you can expect to earn a median salary of $100,000 – $115,000 a year for this role.
Taking the Next Step
Web development is both in-demand and lucrative! All three roles described above contribute to specific aspects of web development and the scope of each one can be customized to the industries and positions you feel best suit you. Regardless of which role you choose, all of them need a foundation in programming.
To gain the programming skills needed in each role, you can enroll in courses or learn independently. Coding bootcamps are a great way to boost your skillset quickly and efficiently.
Click here for some of our highly rated programming bootcamp options! Make sure to check out the discounts available to PowerToFly members.
READ MORE AND DISCUSS
Show less
Loading...