GET EMAIL UPDATES FROM POWERTOFLY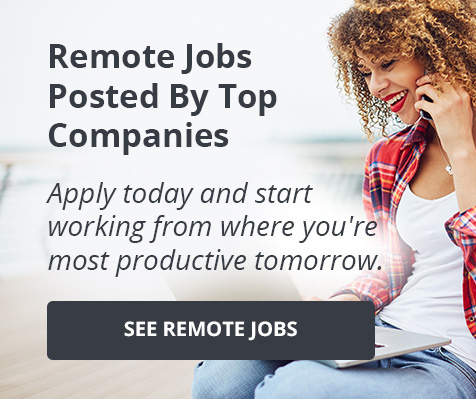 March 10, 2020
MongoDB
"Meet Some of MongoDB's Influential Women Leaders in 2020"
Below is an article originally written by Jess Katz at PowerToFly Partner MongoDB, and published on March 9, 2020. Go to MongoDB's page on PowerToFly to see their open positions and learn more.
In celebration of International Women's Day, we are highlighting some of our most influential leaders at MongoDB. They are making a huge impact on their teams and the company as a whole. Here are a few who have grown their careers at MongoDB and inspire us every day.
Yulia Genkina, Curriculum Software Engineer, New York, NY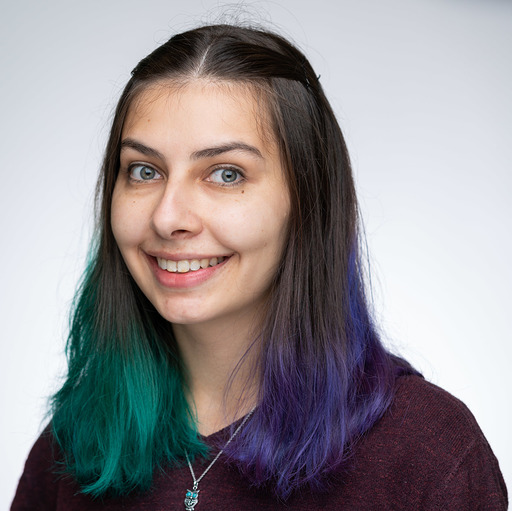 My journey from Russia to becoming a U.S. citizen led me to where I am today — an engineer with a career I love, and also a mentor to others. Throughout the years, I went from being indifferent about mathematics in high school to earning a full-ride scholarship to study mathematics at a great school in the US. I worked five part-time jobs to make ends meet and was constantly uncertain about what tomorrow would bring, but I never stopped chasing after my dreams. Here I am today, living an awesome life with an amazing career that I could have never imagined for myself 10 years ago. People tell me that I should be proud of myself, and I guess I am.
As a Curriculum Software Engineer, I create online courses for MongoDB University where anyone can learn about what MongoDB is and how to use it. I also speak at conferences, train newly hired engineers, and mentor interns and new grads.
Throughout my career, I've always strived to be a mentor to others. I used to be a high school teacher and I am still in touch with many of my former students. I also volunteer with mentoring programs and am always open to meeting new people who are just beginning their careers. We often don't give ourselves credit for all the hard work that we do, so being that person who reminds others of how great they are and what a world of opportunities is waiting out there for them brings me a lot of joy.
These mentorship and teaching experiences fuel my other leadership initiatives. Last year, together with some of my coworkers, we consolidated our efforts to more actively partner with schools that are part of the CUNY system. I'm also working to increase our company efforts and representation at the Grace Hopper Celebration. We have an incredible leadership and engineering team here, and I firmly believe that they deserve to shine on a global stage that brings amazing innovators together.
At MongoDB, I get to work with the smartest and most generous people. There is a strong sense of community and support where people are always looking to learn from each other. The company leadership genuinely cares about its employees. Most importantly, I love what I do here. There are so many opportunities for me to grow professionally, creatively and as a person in general.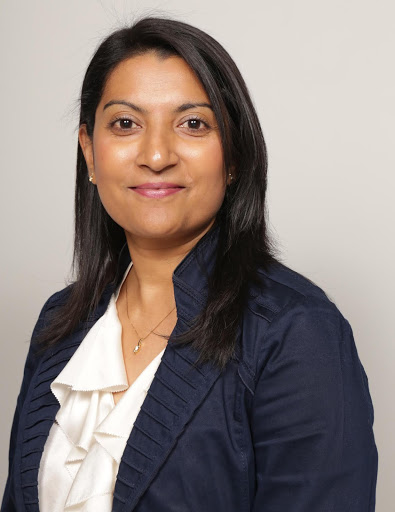 I joined MongoDB about 3 years ago, and it's been an amazing journey! I took on this role to build and grow our Global Deal Desk team and today, we have a fantastic team spread across Palo Alto, New York, Austin, and Dublin. Over the last year, I extended my responsibilities by leading the fantastic Go-To-Market and Product Commercialization team as well.
In addition to leading the above teams, my role as VP of Operations requires me to think strategically and operationally. This includes working with various business partners on changes impacting the business and ensuring we have processes in place to streamline across each team. This can be challenging at a fast-growing company, but that's what makes it all so interesting! My roles and responsibilities have continuously grown and changed since I joined MongoDB-- a benefit of a rapidly growing company.
My management style consists of open two-way communication with my team and sharing and receiving feedback so that we can constantly improve ourselves. I strive for excellence from myself and my team and we all push each other to be better. Key elements we focus on are trust, honesty, and accountability. I have a strong team that is diverse in thought and experience and brings a lot to the table.
I'm proud to work at a company that embraces diversity. My personal experience as a woman leader working at MongoDB has been very positive. I've been treated with respect and as an equal, which is very important to me and what I stand for.
My passion for work and outside work includes coaching and mentoring others. I'm a firm believer in investing in others to maximize their potential, while continuously growing and developing myself.
Lorna Malone, Sales Development Manager, Dublin, Ireland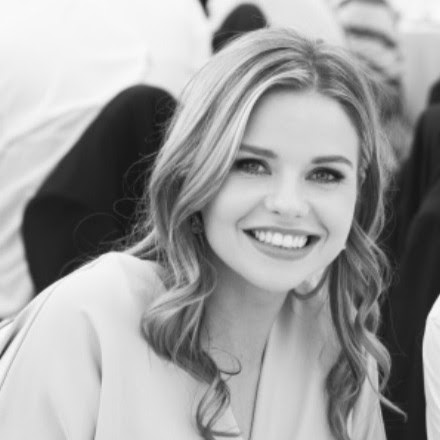 I joined MongoDB back in April 2019 and have managed the Northern European Sales Development team for the past 11 months. There are two core goals for me as the leader of this team. The first is to grow the footprint of MongoDB in this market through demand generation activities and the second is to hire, develop and promote top talent into the Sales Organization and also the wider MongoDB ecosystem.
I feel extremely privileged to have the opportunity to lead some of the brightest minds and talent in the industry. With this comes a level of responsibility from a leadership perspective to ensure that I create an environment where my reps feel empowered, valued and supported, and one where professional development and growth is a top priority.
I firmly believe that to develop top-performing talent and teams, I, as a leader, must ensure that they find purpose in their work and they recognize the impact they have on the overall business. I look to actively promote autonomy and encourage them to challenge the status quo in a psychologically safe environment. I encourage them to think independently when faced with challenges and give them space and the support they require to set new standards of excellence in an environment that fosters continuous improvement, mastery, and growth.
One of my proudest achievements at MongoDB was working with members of my team to break performance records. In May 2019, the leadership team defined a set of three seemingly impossible stretch goals that were never before achieved at a global level in the history of MongoDB. I am really proud to say that two members of my team were the first SDRs to achieve two out of the three goals. As a reward, I flew to Rome with Troy Quigley in January to have dinner with our CRO Cedric Pech and plan to return with Conor Peniston Bird in the coming months. An amazing opportunity and experience and just another example of how seriously MongoDB takes its talent.
Jahira Martins, Automation & Marketing Operations Manager, New York, NY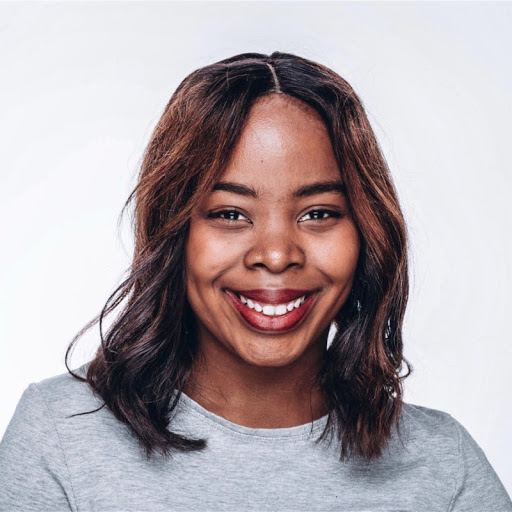 I joined MongoDB in 2016 as a Marketing Automation & Operations Coordinator and today I am a manager on the Marketing Automation & Operations team where I focus on technical program management. Our team is responsible for ensuring, managing, integrating, and operationalizing marketing technologies and solutions. As an emerging department, I get the opportunity to be innovative with solutions, continuously learn, and help shape the standards for marketing automation and operations.
Leadership to me is not only a learning and teaching experience, but it's also about the partnership and trust I build with the people on my team. I believe in having an authentic and vested interest in my team's work, their goals, overall well-being, and our conversations. These conversations, in my experience, help foster a comfortable environment where we take accountability for both our successes and our mistakes. I believe that great leaders and managers also have their own board of directors, which is their support system who continuously challenge and expand their leadership skills both in as well as outside the workplace. Finding a career mentor at MongoDB is one of the most rewarding connections I have made!
I am also truly proud that I have had the opportunity to help shape and run MongoDB's Underrepresented People of Color group (UPOC) here alongside my colleagues Cherish Richardson and Danielle James. Just this past month, we collaborated across several departments to create MongoDB's first Black History Month video featuring several members of UPOC speaking about what Black History Month means to us and the impact we have in our communities as well as our first-ever Black History Month event! I can't wait for what we do next year!
MongoDB simply lets me be myself - which is saying a lot about the kind of company that it is! As someone who started their career at MongoDB, left and boomeranged back, I truly have a great appreciation for not only the caliber of the people we work with daily here but also the trust that is instilled in each employee, enabling us to take on tremendous responsibility and make impactful contributions.
~~~~~
Want to join some of our incredible leaders and innovate with us in 2020? Check out our open positions and help us grow!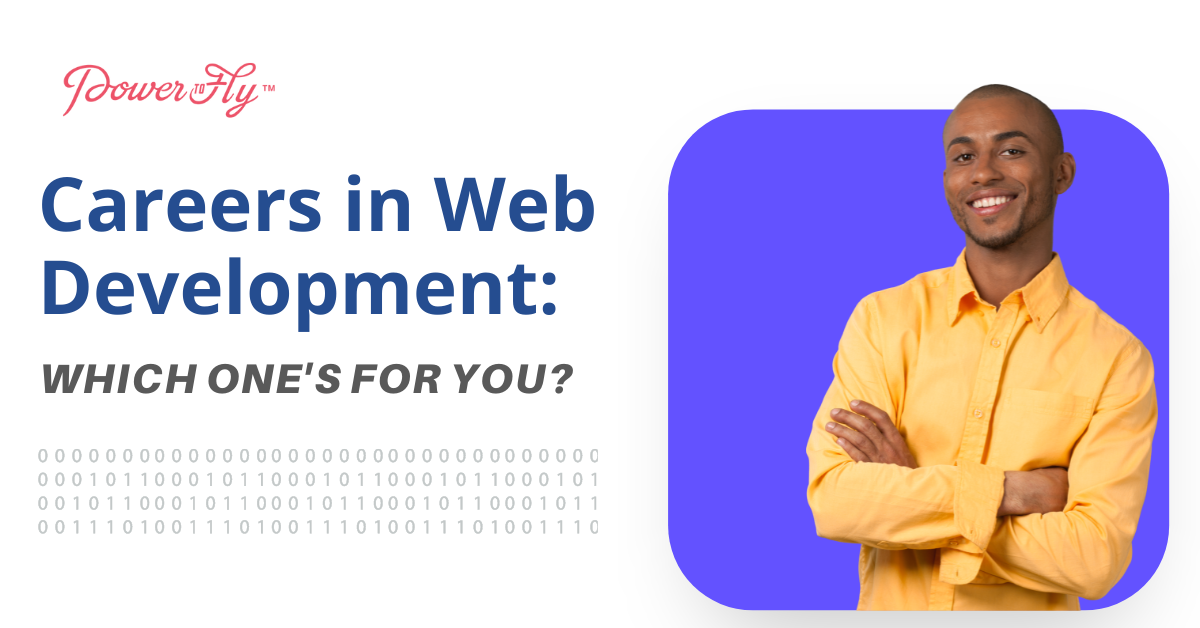 Upskilling and Development
We all have our favorite websites– the ones we frequent, bookmark, and recommend to others. You might even enjoy some website features so much that you've found yourself wondering why they aren't more popular. Or maybe you've experienced times where you were frustrated with a website and wished you could add features or even design your own!
If you've ever found yourself intrigued at the prospect of designing and developing your own websites, then a career as a web developer might be just for you!
As a web developer you would be responsible for coding, designing, optimizing, and maintaining websites. Today, there are over 1.7 billion websites in the world and, in turn, the demand for web developers is on the rise. In order to figure out what kind of web development work best suits you let's start with an introduction to the three main roles in web development that you can choose from.
The Three Types of Web Development Jobs
Front-End Web Development: The Creative Side
Think of front-end development as the décor of a house. The color scheme, furniture, manicured lawns, and overall aesthetic. In terms of a website, front-end development is laser-focused on the appearance of a website and its presentation on different devices. If you're considering a role in front-end development, it's important to learn programming languages such as HTML, CSS, and JavaScript. These three languages go hand-in-hand. HTML allows you to create user interface elements, CSS helps you with stylistic elements, and JavaScript allows you to incorporate online tools and connect your website to back-end functions.
In addition to programming skills, front-end developers need to be detail oriented, creative, willing to keep up with the latest trends in web development, cyber security conscious, and geared toward user-friendly designs. The median salary for a front-end developer can reach well into the $90,000 to $100,000 range.
Back-End Web Development: The Logical Counterpart
While a house can be beautifully decorated, it's incomplete without a solid foundation and efficient infrastructure. Similarly, a well-designed website depends on logical and functional code to power the features of that website. Back-end web development is code-heavy and focused on the specifics of how a website works. If you enjoy the analytical challenge of creating the behind-the-scenes code that powers a website, then back-end development is for you.
Since this role is more code-heavy, it's important that you learn numerous programming languages and understand algorithms and data structures. Some languages that are essential to back-end development are Ruby, Python, SQL, and JavaScript. Back-end developers also ensure that users can successfully retrieve and access data. This requires creating and using APIs (Application Programming Interfaces) which act as messengers that relay data related requests. Additionally, developing the code for the inner workings of a website also requires back-end developers to be conscious of the user interface features designed by front-end developers and to internally mitigate potential security risks. Due to the increased technical aspect of this position, back-end developers normally earn higher salaries than front-end developers. The average median salary for this role is around $118,000 per year.
Full-Stack Web Development: A Little Bit of Everything
A full-stack developer is essentially the Jack (or Jill)-of-all-trades in web development. Full-stack developers need to be knowledgeable about both front-end and back-end roles. This does not necessarily imply that you would need to be an expert in both roles, but you should fully understand the different applications and synergies they each imply. In order to work in this position, you will need to know the programming languages used by front-end and back-end developers. In addition to these languages, full-stack developers also specialize in databases, storage, HTTP, REST, and web architecture.
Full-stack developers are often required to act as liaisons between front-end and back-end developers. Full-stack developers need to be both problem solvers and great communicators. The end goal for a full-stack developer is to ensure that the user's experience is seamless, both on the front-end and on the back-end. In return, you can expect to earn a median salary of $100,000 – $115,000 a year for this role.
Taking the Next Step
Web development is both in-demand and lucrative! All three roles described above contribute to specific aspects of web development and the scope of each one can be customized to the industries and positions you feel best suit you. Regardless of which role you choose, all of them need a foundation in programming.
To gain the programming skills needed in each role, you can enroll in courses or learn independently. Coding bootcamps are a great way to boost your skillset quickly and efficiently.
Click here for some of our highly rated programming bootcamp options! Make sure to check out the discounts available to PowerToFly members.
READ MORE AND DISCUSS
Show less
Loading...