GET EMAIL UPDATES FROM POWERTOFLY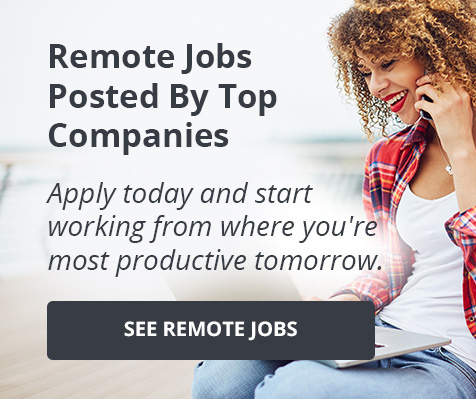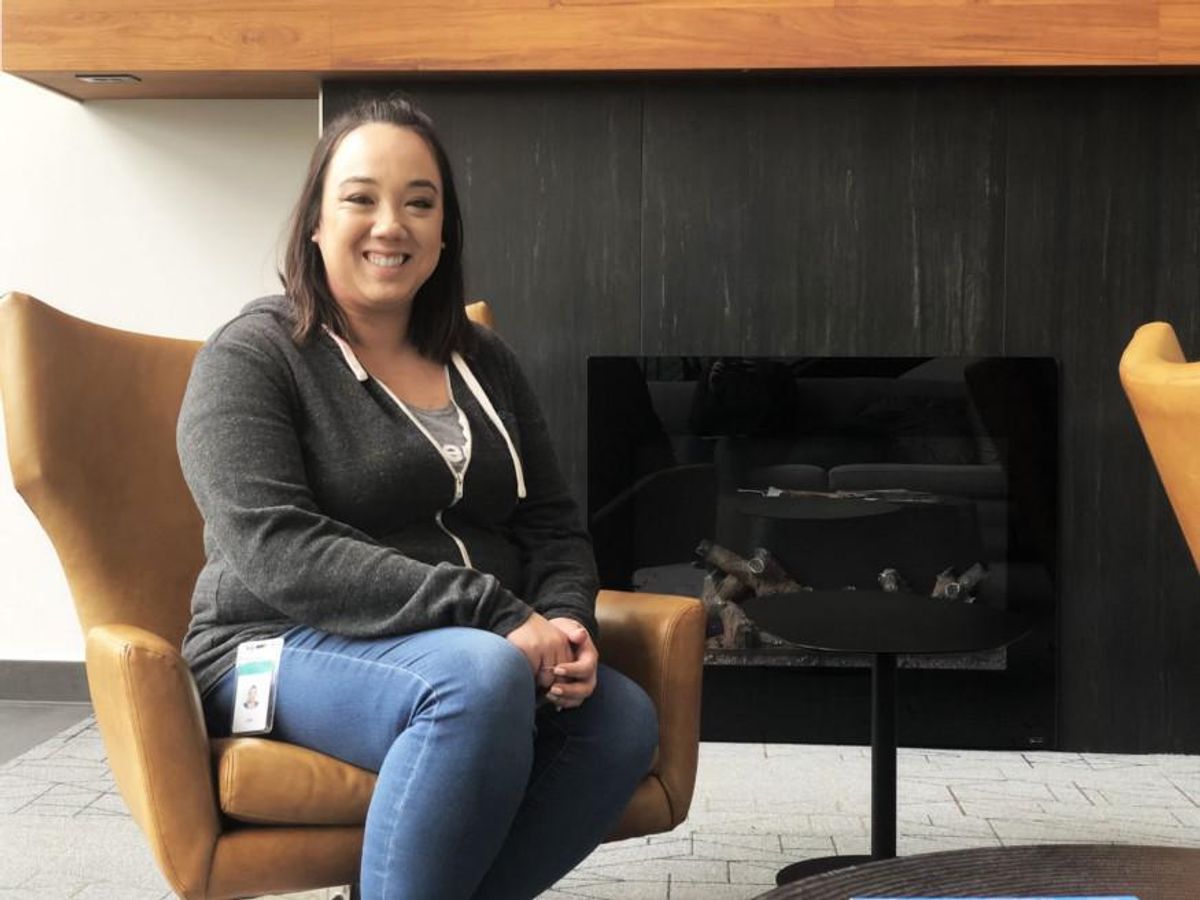 April 28, 2021
OfferUp
Meet the Sales Expert Putting the Pedal to the Metal for OfferUp Autos
Below is an article originally published on May 8, 2019 in OfferUp blog. Go to OfferUp's company page on PowerToFly to see their open positions and learn more.
Last year was a big year for us in terms of innovation. We launched two new features to help connect people to more of what they want: Nationwide Shipping and OfferUp Autos. New product launches need a strong team to get them off the ground, and an even stronger team to keep them afloat. Today's featured employee has been there since the beginning, as OfferUp Autos employee number one.
Lizz Callaway joined OfferUp about a year ago to build and scale the fledgling autos sales team. This required someone passionate, headstrong, and driven to help take the program from zero to 100. Now, a year later, Lizz works with a team of 18 sales representatives and six account managers to deliver an awesome auto experience to dealers, private sellers, and OfferUp users entering the car market.
Keep reading to learn more about her experience jump-starting (pun-intended) the framework of the OfferUp Autos sales team.
Q&A
What brought you to OfferUp?
I love a challenge, so when a recruiter called me about building OfferUp Autos from the ground up, I was excited to learn more. I hadn't really heard of OfferUp before, so I thought it was "just another tech company." That was so far off base, and since then I've really gotten behind what we're really about: creating a safe and trusted experience that also has amazing benefits for the planet and the environment and I love that we're instilling those values in our communities. As a company, it gets harder to stick to your roots as you scale, but we haven't lost sight of our mission and that's meaningful to me.
How would you summarize your first year here?
I was OfferUp's first hire for OfferUp Autos and started as an individual contributor that was helping build the team. Now I have my own team delivering on a program that I helped create, and I'm working with partners, putting policies in place, and growing people. It's a roller coaster and took a lot of time and dedication, but looking back on it, I'm so proud of everything we've achieved. OfferUp is a rocket ship that's on a lightspeed path to something incredible, and I'm grateful for the part I played in getting us to where we are now.
What do you like about sales?
I like the puzzle of figuring out how to make a sale, and I like interacting with different people from all over the country. I get a rush when I'm on the phone with someone, and I figure out what piece of information they need from me to win the deal. When you're calling someone for the first time, you don't know what to expect on the other side of the line so it keeps you on your toes. I also think an individual salesperson has the potential to set the baseline for the success of the company. When I'm on the phone with someone and I get the feeling that we're not the best fit for each other, I have to decide not to sell to them. I want the company and the client to be successful, and achieving that sometimes means making a hard decision, but it's worth it to know I'm doing the right thing for both of us.
What was the biggest challenge when you started building the team?
Finding the right people. There are good salespeople who are fantastic if they have a plug-and-play operation like they do at Amazon or Microsoft. They know everything they need to know and everything is already in place — they just have to go. Here we're still building the strategy, so I needed adaptable people who could still flourish in a sea of constant change, which can be really tricky in sales. I get a really good sense of people when I meet them and I relied on that as we started interviewing and building the team. It was important that I got the sense of their adaptability from the get-go, so finding those people was tricky. After adding 20+ people since then, we definitely have a solid team to make this program grow even more.
What made you want to work in the autos sector?
After my husband got out of the Army, I worked for a local dealership doing titles and paperwork. One day, I was talking to one of the sales guys and he asked why I hadn't tried selling yet, and it was a good question! He encouraged me to give it a try and if I didn't like it I could go back to what I was doing before. I figured, why not? For three weeks I didn't sell a single thing and then the next week I sold 12 cars. That was when I figured out that I'm good at this and I really like it. I'm not an auto enthusiast by any means, but I enjoyed learning about the specifications for the different types of cars, and I loved that inventory was constantly rotating so there was always something new to learn. One thing that remains constant in every job I've ever had is the frequency of change — I can't be stagnant — and that's very much a factor when working at a startup that I appreciate and can get behind.
What's your dream car and what do you currently drive?
A Midnight Blue Lamborghini Diablo, but I currently drive a 2015 Ford Fusion. I'm very frugal and the only reason I have a car that's fairly new is because my employee discount made the deal too hard to pass up. I'm usually the poster child for driving a 250k mile car, so I'll be driving the Fusion until it's on its last legs.
What's your biggest driving pet peeve?
Merging. People do not know how to merge in Washington! I'm from California, so my biggest pet peeve there was that everyone was on their phone when driving. In Washington, they're on their phone and can't merge, so it's a double whammy.
What's your best tip to being a good salesperson?
Be human. No one wants to buy something from a robot, nor do they want to buy from someone who seems disingenuous. If you have a real conversation with the person on the other line, you'll be much more successful. Also, you need to try to understand the customer. Know their day in and day out. We're not calling dealers at the end of the month when we know they're busy trying to land more sales. Instead, we'll follow up with them at a time that's convenient for them and they've all been happy about that attention to detail.
Lizz's team is hiring Sales Managers, Account Executives, and a Data Analyst, so if you're interested in joining a dynamic team, you can check out the open positions and apply online today.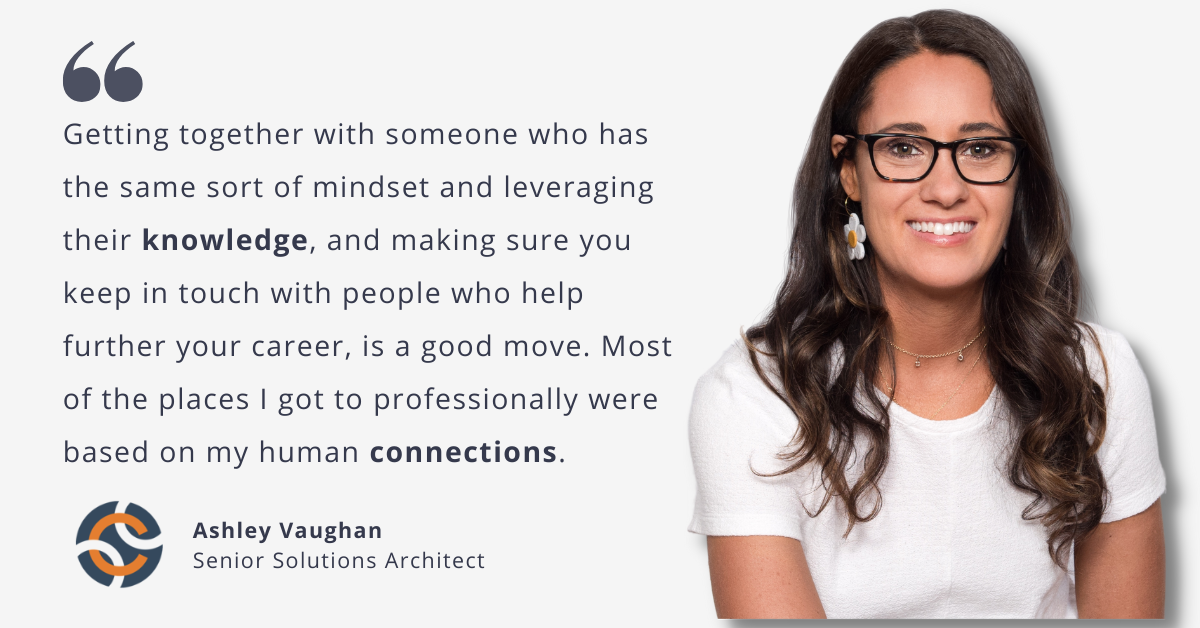 Chainalysis Inc.
How much money do criminals control today, and where is it?
These are some of the many questions that Ashley Vaughan, Senior Solutions Architect at blockchain data platform Chainalysis, spends her days working to answer.
"You learn more about a situation or problem by following the money than from any other resource or piece of information," she explains. "Money doesn't lie. People can lie in text messages or other means, but the path of the money leads you to what you're trying to accomplish."
Though Ashley always knew she wanted to work with computers, she found her way into roles in cybersecurity, and then specifically blockchain security, through networking and exposure — not by setting out to do so.
We sat down to talk about her career journey, as well as what advice she has for other women looking to make their mark in these burgeoning fields.
Resilience and Curiosity
Ashley doesn't often give up, and credits some of that attitude to an obsession with soccer as a kid.
"Playing sports makes you a more resilient person, I think. You learn failure and risk, which are very applicable to my job and my career path," she says.
That resiliency was a good thing, notes Ashley, because as a young girl, she wasn't always encouraged to pursue what she was most interested in: math and science. A teacher early on had told her that she wasn't good at math, and Ashley believed that narrative until high school.
"We really shouldn't put those ideas in children's minds, because it affects them for much longer than you might think," she says of the experience. "But I'm the kind of person that when someone tells me I can't do something, it makes me want to do it even more, and do it better."
Finding out in advanced high school math classes that she actually was good at math turned into choosing a computer engineering major when she got to college.
Graduating during a recession in 2010 meant Ashley didn't have the job market of her dreams, but after working in IT, she networked her way into a role in the cybersecurity department of a prominent DC law firm.
"They were getting hit left and right from social engineering and phishing attempts," says Ashley. "Due to the sensitive nature of the work they dealt with, I was exposed to the darker realities of the digital era, and I began to see a new side to the world—one of real significance to national security."
Specializing in Cybersecurity — and Finding a Home in the Private Sector
Inspired by what she was working on at the law firm, Ashley pursued a master's in cybersecurity with a focus on counterterrorism.
"I wanted to help protect our country," she explains. "I have a lot of family members who are former military, so that was a natural step for me."
That led to her taking a contract role specializing in offensive security at a government agency that frequently worked with Chainalysis. After working with Chainalysis folks onsite, she was sold and started pursuing a position with the company.
"I wanted to help make sense of blockchain data for a bigger purpose, like assisting in the continued threat of ransomware activity against American interests," she explains.
Although she credits her public sector work with providing a solid foundation in blockchain security, the private sector turned out to be a better fit for her.
"What I love about Chainalysis is that my colleagues are really happy people, and I've always felt welcome and not scared to ask questions," says Ashley. "In past jobs, where I was one of five women in a group of 150, I felt a lot of pressure. I didn't ever want to make a mistake. I felt as if I had to be a chameleon to match the social environment of my male counterparts."
Blockchains are all about democratizing data, and Ashley likes working with a team of people of all backgrounds to help support that mission. At Chainalysis, Ashley works with internal product and engineering to show customers how Chainalysis data can help them use complex blockchain solutions to solve data problems — and catch bad guys.
"Sometimes we're following a bad actor who's tied to child sex trafficking. Being part of a coordinated operation to put a stop to things like that is really fulfilling," she says.
3 Tips for Women Who Want to Find Their Place in Cybersecurity
For a long time, reflects Ashley, she just wanted to come into work, do her job, and feel supported, without feeling like she didn't fit in or was representing her entire gender. Fortunately, she found what she wanted — and she hopes other women will find that, too. They can start their search by:
Knowing they're not alone in having tough experiences. "Everyone has different definitions for how you're supposed to act or supposed to handle your emotions as a woman at work, and it's exhausting. It's like, 'This is just me.' I can't repeat enough how tiring that is," she says.
Prioritizing self-directed learning. Although Ashley completed a master's in cybersecurity, she emphasizes that there are many other routes into the industry, including self-study. Whether you get involved in programs like Girls Who Code or do self-paced learning through platforms like Udemy or Coursera, the important thing is that you pursue independent learning about topics that interest you, she says.
Creating and maintaining relationships. "Really talking to people is almost a lost art," says Ashley. "Getting together with someone who has the same sort of mindset and leveraging their knowledge, and making sure you keep in touch with people who help further your career, is a good move. Most of the places I got to professionally were based on my human connections."
Nowadays at Chainalysis, Ashley is no longer one of five women in the office, and is excited to start paying it forward so that more people with backgrounds like hers can pursue their own professional success.
"We tend to feel more comfortable talking to people who might have our same gender or educational background, and being open and vulnerable with them," she says. "Being a visible role model is really important to me."
Check out Chainalysis' open roles
here
!
READ MORE AND DISCUSS
Show less
Loading...