GET EMAIL UPDATES FROM POWERTOFLY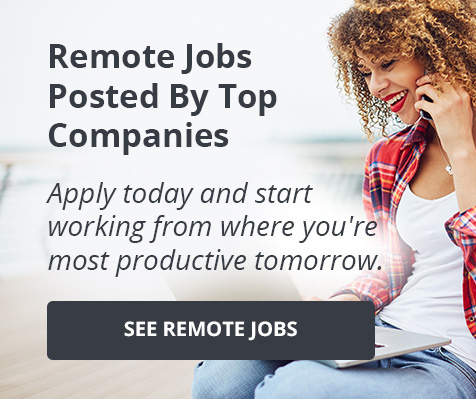 August 24, 2018
Microsoft Corporation
A magnet for change: engineering training for women, by women
After many of her mentees quickly landed tech jobs, Microsoft engineer Kal Viswanathan scaled her impact to reach hundreds
Below is an article originally written by Candace Whitney-Morris, of PowerToFly Partner Microsoft. Go Microsoft's Page on PowerToFly to see their open positions and learn more.
"Everyone dreads the whiteboard interview," said Kristen Thayer.
Thayer, a former educator turned Xbox software engineer, is referring to a common part of technology company interviews: candidates are given a coding or troubleshooting task, a whiteboard, and a marker and then asked to solve the problem in real time, in front of the interviewer.
Though she was anxious about the whiteboard, Thayer was prepared for it. She'd just graduated from Kal Academy, a nonprofit coding academy for women and minorities and the brainchild of Microsoft employee Kal Viswanathan— who started as a HoloLens engineer and now works in Dynamics 365 for Talent.
"Kal doesn't just teach you to code," said Thayer. "She wants women to actually be in the field with jobs, so she also has this interviewing class. Her advice: 'First, don't stress. Second, solve the problem. Be confident.'"
Thayer passed the test. She went from being a teacher to working at Microsoft in just under a year, and she attributes much of her success to Kal Academy.
Kristen Thayer, a former teacher, learned to code at Kal Academy, a nonprofit started by Microsoft employee Kal Viswanathan. Thayer got a job at Microsoft in under a year after starting at Kal Academy.
The academy's students include mothers struggling to support their families, administrative assistants who dream of becoming engineers, and women who find themselves in jobs where they can't advance.
Viswanathan has story after story of graduates who were empowered to succeed by her training. One of her favorites is about a woman who wanted to take classes but couldn't afford the expense, so the academy granted her a scholarship. This woman went on to study data science and land a data analyst role at a major retailer. Now, she also tutors other data science students.
In this way, Viswanathan's students are learning that the outcome of education isn't just knowledge but an awareness of how an education gives a unique opportunity to directly help others advance in life. Viswanathan learned this foundational lesson from her parents early on.
Filling in the gaps
Growing up in India, Viswanathan dreamed of becoming a doctor. But she knew that neither she nor her parents, two middle-income teachers, would be able to afford medical school.
"My parents bred teaching into my DNA, along with the lesson that I needed to give back to my community," said Viswanathan.
She eventually turned her aspirations toward computers and decided she would find a way to educate herself. So the resourceful Viswanathan brokered a trade: she found students around her who needed tutoring in subjects that she was good at and, in return, asked them to help fill in her computer skills gaps.
"I taught math and science to kids in my neighborhood and asked them to teach me computer science," Viswanathan recalled.
It worked. Her early penchant for sharing knowledge continued through college and in her work at Microsoft.
Over the course of her time teaching and working in computer science, Viswanathan noticed that something was off: the field of computer science suffered from a glaring lack of women and minorities. The few women she came across working in her field seemed to stay quiet, speaking up only when working in small groups of mostly women. Viswanathan refused to accept this as just the way it is.
While working at Microsoft, Viswanathan was also teaching at University of Washington. A few students approached her, asking her to teach them privately. She started mentoring and tutoring women in small groups on nights and weekends in her garage.
Viswanathan had a hunch that women just needed a good, efficient education, a place where it felt safe to speak up and build their confidence, and someone to show them the way. She was right; emerging evidence supports the theory that women mentors could make all the difference in other women staying in STEM studies and fields despite the "implicit tendency to see engineering as a male discipline."
"[Women mentors] act as a 'social vaccine' that protects female students against negative stereotypes and gives them a sense of belonging," according to an Atlantic article.As Viswanathan's mentees were getting good jobs at good technology companies, Viswanathan saw the chance to help even more women. Word got out, and more people began to gravitate toward her warm and welcoming teaching style. In 2014, while working at Microsoft, Viswanathan started her own nonprofit organization, officially launching Kal Academy.
"Microsoft encourages me to do these things, to make a difference in the world," she said.
Viswanathan moved Kal Academy out of her cramped garage and into a small facility in Redmond, Washington, where she continues to teach not only the nuts and bolts of coding, but also—and perhaps most importantly—how to get a job in tech. This includes how to be confident in interviews and strategies for acing that dreaded whiteboarding session Thayer was worried about.
"Women get to know how to face work every day, and they get to know how to learn new things if they're just thrown at them, because ambiguity is one thing that we all have to get used to," Viswanathan said in a recent podcast about women in business and technology.
"It's not magic," Thayer said, referring to coding. "You study it. It's completely achievable. Kal empowers students to believe in themselves."
Since the academy's inception, 200 of its students have landed roles at Microsoft, Amazon, T-Mobile, LinkedIn, and other companies.
They include Walaa Ibrahim, who was studying computer science at the local community college when she heard about Kal Academy. "I told myself, let's give it a shot. And only three months later, I got my internship at Microsoft," said Ibrahim. "Then, four months later, I got my first full-time job in the United States."
Kal Viswanathan (left) helped FastTrack Walaa Ibrahim (right) into a career in technology. Now, Ibrahim works at Microsoft.
"I was so excited, screaming. I called Kal and told her; she was so happy for me," she said. "I never imagined I would get a job at Microsoft."

Viswanathan said that the energy she needs to keep up with the rigors of working full time during the day, solo teaching from 8 AM to 8 PM on weekends, and running a nonprofit is sustained by women such as Thayer and Ibrahim.
Because she is a woman and a person of color, Viswanathan feels uniquely suited to motivate other women like her.
"I tell them, 'I've been in the place you've been, and this is what it took to get out of it and find success,'" she said. "And that's exactly what I am going to teach you here."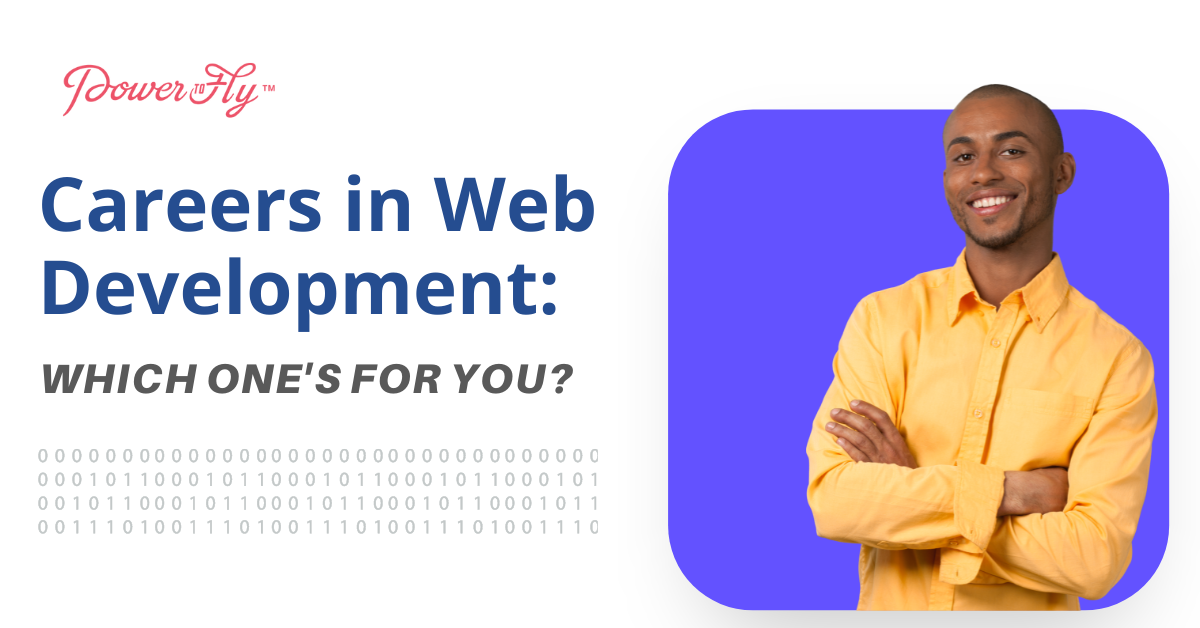 Upskilling and Development
We all have our favorite websites– the ones we frequent, bookmark, and recommend to others. You might even enjoy some website features so much that you've found yourself wondering why they aren't more popular. Or maybe you've experienced times where you were frustrated with a website and wished you could add features or even design your own!
If you've ever found yourself intrigued at the prospect of designing and developing your own websites, then a career as a web developer might be just for you!
As a web developer you would be responsible for coding, designing, optimizing, and maintaining websites. Today, there are over 1.7 billion websites in the world and, in turn, the demand for web developers is on the rise. In order to figure out what kind of web development work best suits you let's start with an introduction to the three main roles in web development that you can choose from.
The Three Types of Web Development Jobs
Front-End Web Development: The Creative Side
Think of front-end development as the décor of a house. The color scheme, furniture, manicured lawns, and overall aesthetic. In terms of a website, front-end development is laser-focused on the appearance of a website and its presentation on different devices. If you're considering a role in front-end development, it's important to learn programming languages such as HTML, CSS, and JavaScript. These three languages go hand-in-hand. HTML allows you to create user interface elements, CSS helps you with stylistic elements, and JavaScript allows you to incorporate online tools and connect your website to back-end functions.
In addition to programming skills, front-end developers need to be detail oriented, creative, willing to keep up with the latest trends in web development, cyber security conscious, and geared toward user-friendly designs. The median salary for a front-end developer can reach well into the $90,000 to $100,000 range.
Back-End Web Development: The Logical Counterpart
While a house can be beautifully decorated, it's incomplete without a solid foundation and efficient infrastructure. Similarly, a well-designed website depends on logical and functional code to power the features of that website. Back-end web development is code-heavy and focused on the specifics of how a website works. If you enjoy the analytical challenge of creating the behind-the-scenes code that powers a website, then back-end development is for you.
Since this role is more code-heavy, it's important that you learn numerous programming languages and understand algorithms and data structures. Some languages that are essential to back-end development are Ruby, Python, SQL, and JavaScript. Back-end developers also ensure that users can successfully retrieve and access data. This requires creating and using APIs (Application Programming Interfaces) which act as messengers that relay data related requests. Additionally, developing the code for the inner workings of a website also requires back-end developers to be conscious of the user interface features designed by front-end developers and to internally mitigate potential security risks. Due to the increased technical aspect of this position, back-end developers normally earn higher salaries than front-end developers. The average median salary for this role is around $118,000 per year.
Full-Stack Web Development: A Little Bit of Everything
A full-stack developer is essentially the Jack (or Jill)-of-all-trades in web development. Full-stack developers need to be knowledgeable about both front-end and back-end roles. This does not necessarily imply that you would need to be an expert in both roles, but you should fully understand the different applications and synergies they each imply. In order to work in this position, you will need to know the programming languages used by front-end and back-end developers. In addition to these languages, full-stack developers also specialize in databases, storage, HTTP, REST, and web architecture.
Full-stack developers are often required to act as liaisons between front-end and back-end developers. Full-stack developers need to be both problem solvers and great communicators. The end goal for a full-stack developer is to ensure that the user's experience is seamless, both on the front-end and on the back-end. In return, you can expect to earn a median salary of $100,000 – $115,000 a year for this role.
Taking the Next Step
Web development is both in-demand and lucrative! All three roles described above contribute to specific aspects of web development and the scope of each one can be customized to the industries and positions you feel best suit you. Regardless of which role you choose, all of them need a foundation in programming.
To gain the programming skills needed in each role, you can enroll in courses or learn independently. Coding bootcamps are a great way to boost your skillset quickly and efficiently.
Click here for some of our highly rated programming bootcamp options! Make sure to check out the discounts available to PowerToFly members.
READ MORE AND DISCUSS
Show less
Loading...