GET EMAIL UPDATES FROM POWERTOFLY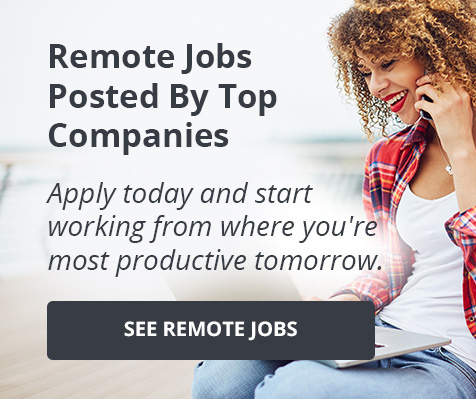 May 15, 2019
Morgan Stanley Technology
Training the Next Generation of Women Technologists
The Girls Who Code summer program at Morgan Stanley introduces high school students to the joys of engineering and computer science.

It was "dancing robots day" at the Girls Who Code summer immersion program at Morgan Stanley's headquarters in Times Square, and each team was working intensely to write computer code to put a small two-wheeled robot through its proper paces: move forward, pause, spin in a circle.
"I really didn't know anything about coding before I came here," said Karla A., a 16-year-old from the Bronx who had helped decorate her team's robot with a green paper fringe. "My mom was like, 'This is a good skill set to have.' It's definitely cooler than I thought it would be."
This is the first time that Morgan Stanley has hosted the program, which is being held over seven weeks in July and August. The firm has donated office space, equipment and—above all—its women technologists and engineers, who are serving as one-on-one mentors to the 21 high school girls in the program and giving guest lectures about their career paths.
The goal is to help educate the next generation of future scientists and engineers, as well as to close the gender gap in technology. These goals overlap with the mission of Girls Who Code, a national nonprofit organization that aims to achieve gender parity in computer science by 2027.
Next-Gen Coders
"Our technologists are incredibly passionate about giving back, which is also one of the firm's key values," said Corinne Parker, Executive Director in Enterprise Technology & Risk, who helped spearhead the initiative through the firm's Women in Technology networking group.
She added, "Shaping the next generation of women tech professionals is something that's not only rewarding, but clearly essential in this day and age. This is why both our male and female technologists have been both eager and proud to participate in this initiative."
In addition to robotics, the girls are learning Python, Java Script, HTML and website design. The class's three teachers come from Girls Who Code, but their lessons are complemented by speakers from Morgan Stanley, whose stories the girls have found inspiring.
They heard, for example, from Louella San Juan, a Managing Director in Institutional Securities Technology, who majored in English in college and began her career in publishing before earning a master's degree in computer science and pivoting to a flourishing career in technology.
Other speakers have talked about the innovative technologies they are working on, from artificial intelligence and machine learning to data analytics and cybersecurity.
"This has definitely been very eye-opening in terms of where computer science can take you in your career," said Brianna V., a 16-year-old from Westfield, N.J. "We've had a lot of inspiring speakers who are women, who have talked to us about careers in technology. I think it's definitely going to be an option for me."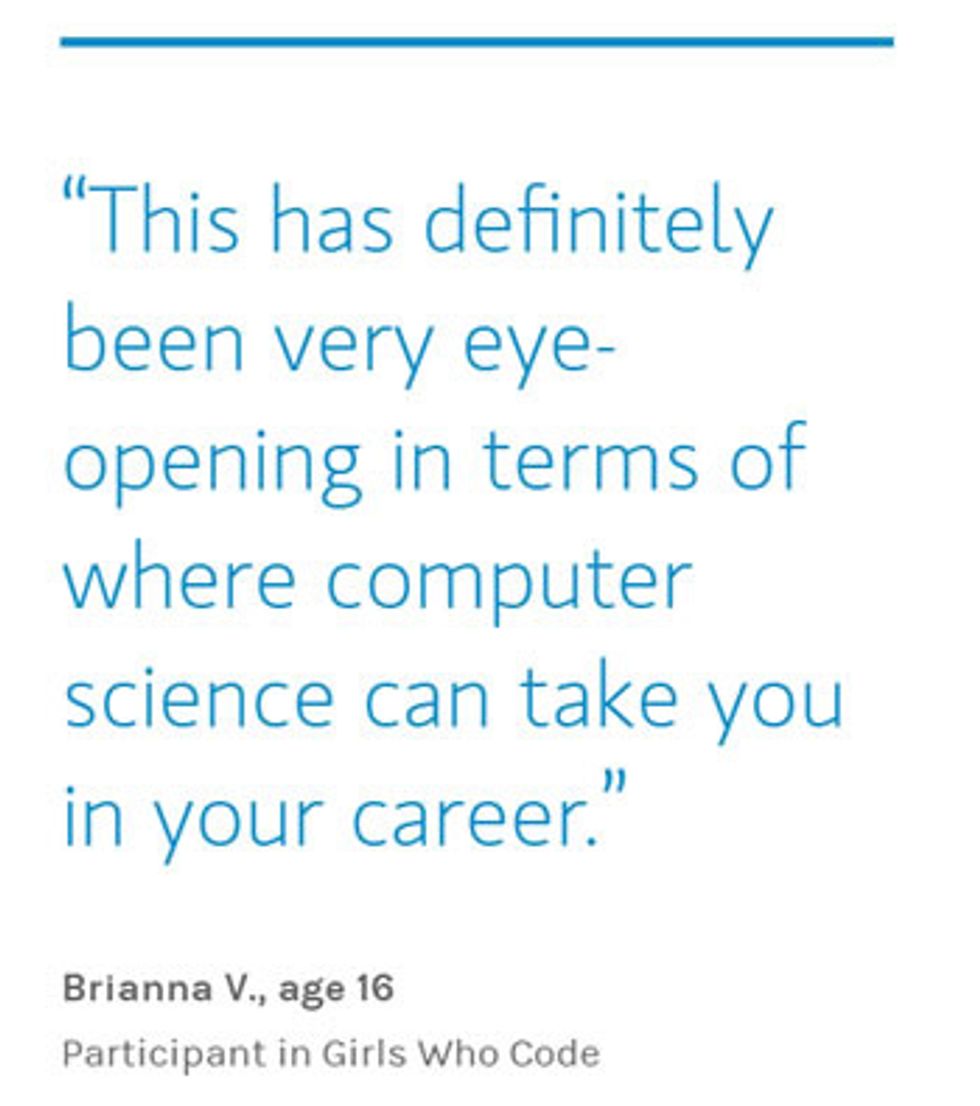 Path for Sisters
Darby P., a rising senior who lives in West Hempstead, N.Y., agreed, saying that the personal stories from Morgan Stanley executives—including her mentor, with whom she spends at least an hour a week—have been particularly resonant. "The speakers have been great," she said. "My older sister did Girls Who Code, so I kind of followed her path here, but experiencing it myself has just opened my eyes to how many opportunities there are for women in technology."
The course begins with the fundamentals of computer science and proceeds to make the girls familiar with all the disciplines they would need to work with both the front and back ends of a website, said Ilmira Estil, the head teacher. Then there is the unit on robotics, during which she led the girls through the coding and hardware essentials they would need to make their robots move and play music.
"Who can tell me what a circuit is?" Estil asked the class. A circuit, she explained, is a path around which electricity can flow. The girls followed the lesson—which leans heavily on the lingo and technical terms used by professionals—on their laptops and on an overhead screen.
"It's really cool to be here at Morgan Stanley," said Unice C., a 17-year-old from Merrick, N.Y., who was wearing light blue nail polish and working on a "Star Wars" themed robot. "It's my first time in a corporate environment."
"Workforce of the Future"
Posters in the classroom motivate the girls to collaborate, speak up ("Don't be passive!") and remind them of the building blocks of computer science: variables, loops, conditionals and Boolean operations.
Kanyce P., a 16-year-old from the Bronx, was part of a four-girl team that worked on the PrideBot, a rainbow-themed robot that played the theme song from "The Legend of Zelda" video game while it spun in circles. "I didn't really think I was going to like robotics, but I was the first one to figure out how to make our robot move," she said.
Robert Rooney, the firm's Head of Technology, visited the class just in time to see the robots dancing. "It's vital to support young women as they pursue studies and careers in computer science and engineering," he said. "They are our workforce of the future."
While checking out the machines the girls were building, he peppered them with questions: Were you coding before you got here? Are you enjoying it? What language are you coding in?
Much to his delight, Vivian F., a 16-year-old from Queens, when asked which career path she was considering, told him she wanted to go into finance.
"You're in the right place," he responded. "That's what we do."
This article was originally written by Morgan Stanley. Visit Morgan Stanley's page on PowerToFly to see their open positions and learn more."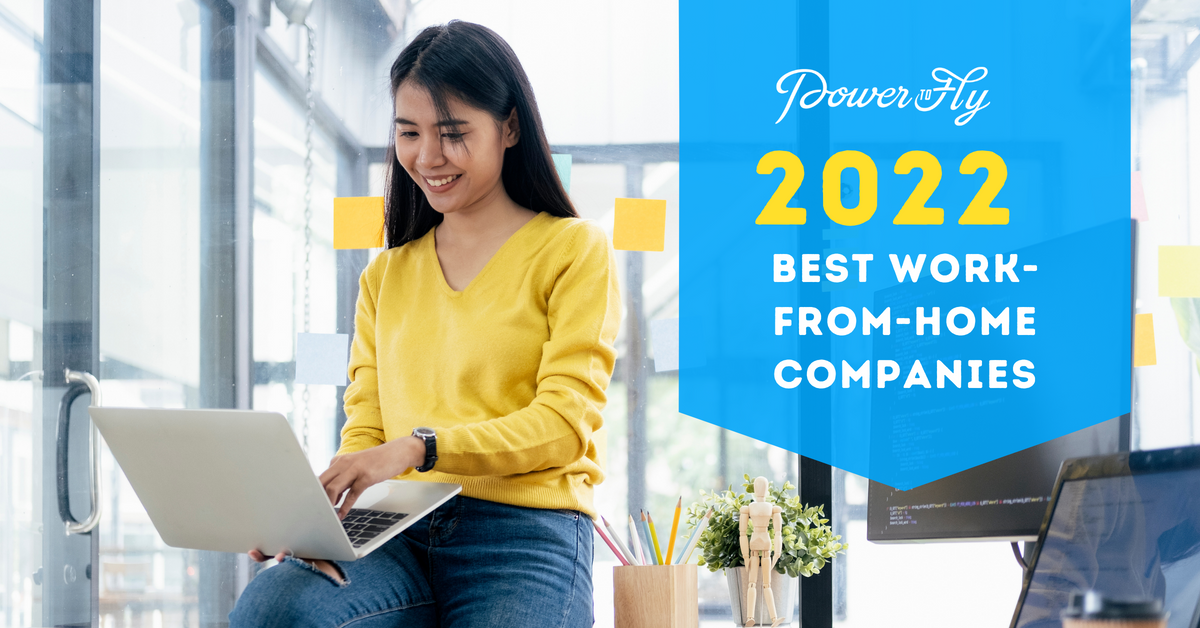 Featured Post
Every year, PowerToFly creates a list of the best work-from-home companies. Now that over half of the U.S. workforce is remote, compiling that list was a bit more challenging.
This year, we prioritized selecting companies that are remote-friendly—meaning they have both remote and in-person roles—but they have made long-term commitments to hiring and supporting employees who choose to work from home; and we think they have the perks, values, and organizational framework to allow all employees to flourish in their careers, regardless of location.
Keep reading to see our top 15 work-from-home companies for 2022, along with a description of what they do, why we like them, and who they're looking for.
PowerToFly's Best Work-From-Home Companies 2022:
Don't see what you're looking for? Check out a fill list of 5,000+ open remote roles here!
READ MORE AND DISCUSS
Show less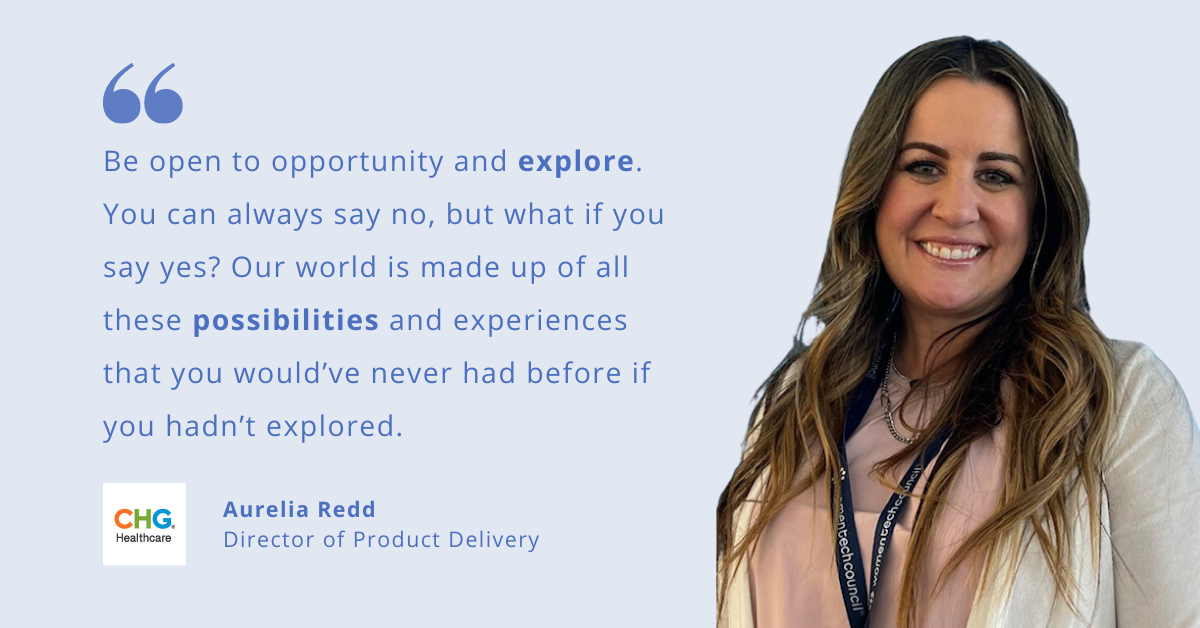 CHG Healthcare
Born and raised in the suburbs of Salt Lake City, Aurelia Redd is a wife, mom, and major fan of building meaningful connections. "I love to get to know other people — it's one of my favorite things in the whole world," Aurelia explains. "I could sit there for hours and listen to somebody who's had a different life than me. I get so excited about that and learn so much."
And as the Director of Product Delivery at CHG Healthcare, she makes it a priority to fortify connections with those on her team so she can understand how they want to grow and challenge them to step out of their comfort zone. Keep reading to hear her unique story and advice on fostering growth on her team.
Experience Will Open the Door
Nowadays, it's easy to get caught up with degrees and certificates to gain qualifications for a role. But Aurelia's career proves that experience in a field is invaluable for opening doors. "I'm a unique case. I was a young mom and I didn't have an opportunity to pursue a college education," says Aurelia. "I built my career on experience and (hopefully) good wit."
But not having a degree has not deterred her from forging her own path and steadily moving up the career ladder to multiple positions of leadership. "I'm so thankful that it hasn't stopped me from the roles that I've wanted to pursue," she elaborates. "The companies that I've worked for see me as a person and appreciate my experience."
She considers herself a life learner and has earned a number of certifications and trade classes throughout her career. "I love to learn and I never want to stop learning," she says. And she's excited to make it official. "My goal is to have my bachelor's degree by the time I'm 47 years old, she says. "It's never too late."
Jumping Into Opportunities
Healthcare and business first sparked Aurelia's interest in high school when she joined the Health Occupational Students for America and Future Business Leaders of Americas clubs. So when it was time to join the workforce, she looked for an opportunity where she could pursue both fields. That led her to a role as a customer service representative at a major health insurance company.
Over her 20 years at the company, she worked her way into many roles in various departments, including operations, claims processing, and supervisory roles. "After a while, I wanted to move up to a manager position." In a timely manner, a woman director from another department nudged Aurelia to apply for an open position as configuration supervisor.
"I knew nothing about configuration, like zero," says Aurelia. "But she told me, 'I'm not looking for somebody who knows configuration. I need a supervisor. You really should consider it.' And that changed my whole career — her stopping me and telling me I should consider something different."
This growth mindset led Aurelia to pursue multiple leadership roles and opportunities, eventually leading her to CHG Healthcare. CHG is a leader in healthcare staffing and the nation's largest provider of locum tenens services. They stand out because of their Putting People First value, which instantly attracted Aurelia. Frustrated with some things about her previous company, she wanted to find a place where her values aligned with her work place.
"I realized I was at the point in my career where culture, core values, and inclusion were so important to me." Aurelia says she interviewed with amazing people at the company, which convinced her to accept an offer soon after. "I've never looked back."
Culture Is Crucial
The mission at CHG Healthcare is to "make a difference in the lives of those we serve." They're committed to implementing benefits and strategies to "increase employee happiness and engagement." Some of these benefits include flexible schedules, onsite health clinics and gyms, tuition assistance, paid volunteer time, family-friendly benefits, rewards, and more. What really stands out about CHG, though, is its culture.
"Everyone pulls their weight. There is a willingness to help, and because we are pretty much all high achievers — every person brings their best self to work every day," elaborates Aurelia. The emphasis on servant leadership gives people the space to try new things and grow. Aurelia facilitates this growth mindset through her own leadership.
"As an individual, I play a role on so many different teams. So my days look different depending on which priority is coming up that week," she explains. Aurelia has several responsibilities, including meeting with individuals on a one-on-one basis and cultivating relationships across the organization. She also collaborates with product teams on strategic initiatives, coaches and directs the delivery leadership team, and works to build functional maturity on delivery.
As the company has grown, so has the technology they've released. And Aurelia leads a team of people who make sure those releases are well adopted on other teams. "I started on the project implementation team to help with change management and business readiness, so that we have high adoption and long-term sustainment," she explains. She built that team and led them through reorganizations, and has recently been able to transfer responsibilities to her delivery leadership team. . "They don't need me in the day to day operations anymore. They're doing a great job," says Aurelia. "I now get to be a servant leader to my leaders that are leading the individual contributors. And that allows me to work across the digital organization on other things like growth and development for our employees and leadership development opportunities. The growth and new opportunities have been so much fun!"
Apart from her daily responsibilities, Aurelia is constantly trying new things, such as creating and leading a coalition for women in tech leadership in 2020, where women got together to talk through different issues and provided each other with support. She encourages this kind of outside-of-the-box mindset by encouraging her teammates to be creative and find opportunities to serve others.
Fostering Growth
"I do believe that one person can make a difference in the world," says Aurelia. Because of this, she strives to find practical ways to challenge others to get out of their comfort zone. She gives us three tips:
1. Invest in your relationships. "Don't make assumptions about people. Ask questions, clarify their intent, and give the opportunity to answer and self-assess. This helps save so much time and unnecessary miscommunication, especially in our fast-paced virtual world," says Aurelia. "Having really good relationships with people is a great way to grow through a network, because you learn through other people's learnings and mentorship."
2. Let curiosity fuel you. "Eleanor Roosevelt said one of my favorite quotes of all time, 'Do one thing every day that scares you,'" she says. "Whether that's reaching out or asking a hard question, it's really important." To remind her to do this, Aurelia has a sign on her computer that says, 'Do one thing that makes a difference.' "If you're doing the same thing every single day, you're going to stay where you are and things are gonna keep going where they go," she elaborates. "You don't have to change up your whole world, but you can do one thing that you've never done before."
3. Always be open to opportunity. "You don't know when the next opportunity will come from, what space it has, or what shape it has," says Aurelia. "It's so fun to be open to opportunity and explore. You can always say no, but what if you say yes? Our world is made up of all these possibilities and experiences that you would've never had before if you hadn't explored."

CHG continuously gives its employees chances to grow, just like Aurelia. If you're interested, check out their current job openings here.
READ MORE AND DISCUSS
Show less
Loading...