GET EMAIL UPDATES FROM POWERTOFLY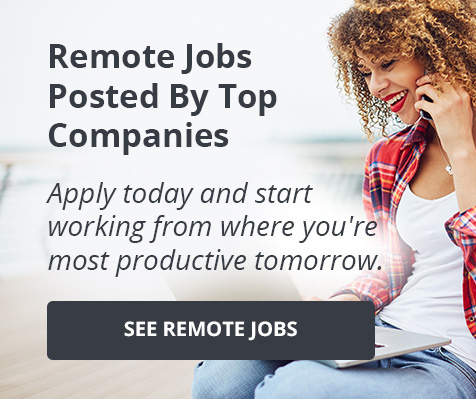 April 22, 2021
MURAL
Meet the MURALista: Liz Byrne, Lead Accessibility Expert and Engineer
Below is an article originally published on March 5, 2021 and written by Adriana RocheHead of People, Culture & Places at Mural . Go to Mural's company page on PowerToFly to see their open positions and learn more.
"Everything changed when my dad started to lose his vision," says Liz Byrne. "He reached a point where he could only use tablets, which provided a better platform for accessing digital technology." Because she works in accessibility, Liz knew that the websites she was showing him were considered 'accessible.' "It really hit home that just because an app or site meets the accessibility compliance checkpoints doesn't mean it's actually usable," she explains.

To Liz, our Lead Accessibility Engineer, accessibility must be thought of as a user experience and design solution, not a developer problem: "We have to start with accessibility from the design perspective and think about the end user first," she says. When it comes to a user with a disability, there are many types of disabilities to consider: from permanent ones, like blindness or reduced mobility, to situational ones, such as using a broken keyboard or nursing a child. "The more you meet people with disabilities, the more you learn about the challenges they face," Liz explains.

"Over time, through my work, I've developed an immense sense of empathy for people with all kinds of abilities and it's become one of my missions as an accessibility subject matter expert: To get others to see that it's so much more than checking some accessibility boxes – it's about helping humans navigate our diverse realities."
A love of frontend development: Marrying two sides of her brain
Liz says she was always an "art geek" and, in fact, enrolled in university for fashion design. At the start of her studies, she realized there was a lot about fashion design that she loved but a lot about the industry that she didn't. So she changed majors, added a computer science minor, and, six years later, graduated with two full bachelor degrees in Computer Science and Visual Communication Design.

When she started her career, Liz got into frontend development because she remembered loving a web development class she'd taken in high school – and it would allow her to combine visual design with computer science.

"Frontend development became my home base. I've dabbled in pure design work and backend development, but I always come back to the frontend. Turns out, I got two degrees and don't use either of them," she jokes. Joking aside, frontend development marries the two sides of Liz's brain and she loves the ever-changing nature of the work. The way she sees it, one part of frontend development is black and white: code either works or it doesn't. The other part is like a rainbow: "There are so many different ways to do things, new technologies emerging, and there's always something else to learn, whether it's a language, technology, or how to build for a specific browser."
A path to accessibility – and MURAL
Though Liz chose to pursue a career in frontend development, she landed in accessibility more out of obligation than anything else – and stayed because she liked it. "Working in healthcare technology, you're legally required to be compliant," she explains. That's how she ended up building accessible healthcare technology at IBM, which is where she started using MURAL. "I was the first remote employee on my team and MURAL was a lifesaver – there was no way we could have worked together otherwise," she says. "I thought it was a really cool product and, working as the only developer on a team of designers, it was a necessity for our visual collaboration style."

When Liz saw that we were hiring a lead for our new Accessibility Team, she knew it was the perfect role for her: It combined her skillset, her passion for accessibility, and a product she loved. "I applied immediately," she says. And that's how she came to be our Lead Accessibility Expert and Engineer.

Not only did Liz join a company whose product she loved, but she's also leading an initiative to make the entire organization more accessible. "Having a team and company that recognize how important accessibility is took a huge weight off my shoulders," she says. "I no longer have to make a case for accessibility – it's a priority for the whole company."

Accessibility is a priority for MURAL, but it also represents an interesting challenge because the concept of accessibility and the product itself are at competing odds with each other. After all, MURAL is a visual collaboration tool that relies on the ability of sight and to draw. "But MURAL also opens doors for many who have disabilities," Liz explains. "If you think about our number one use case—whiteboarding with sticky notes (in person), if you're in a wheelchair, blind, or can't write, you wouldn't be able to do that exercise in person," she says.

On the one hand, MURAL helps people whiteboard, brainstorm, and collaborate with so many more people than they could before, and opening the door for these people is so exciting. On the other hand, there's a ton of work left to do to make MURAL's existing product usable by all.
The work at hand – and the work left to do
There are many different accessibility initiatives at MURAL, including developing a design system to make all of MURAL's products and features more accessible. This involves building reusable UI components that are production-ready so that accessibility is baked in at the bottom layer of the engineering process. "We want to make it an easy lift for all employees to make MURAL accessible," Liz explains. "To do that, we've got to create building blocks for everyone that takes accessibility into account from the get-go."

Her team is starting with user testing, which she believes is the best way to determine accessibility. They're working with people with varying disabilities to gather feedback and understand their pain points, from fully blind users to users with ADHD and dyslexia. They want to understand how the collaboration experience can be more enjoyable – not just whether users can use MURAL.

With the data received, Liz and team will be publishing an accessibility conformance report on the state of the product in order to establish an accessibility baseline and identify where improvements could be made.

"We know that MURAL isn't accessible yet – we have a long way to go. The very nature of the product contradicts accessibility, so we are going to need to be creative and find ways for them to collaborate. We're up for the challenge and the entire organization is on board, so the future looks pretty exciting for MURAL and all the users who will be able to collaborate using it."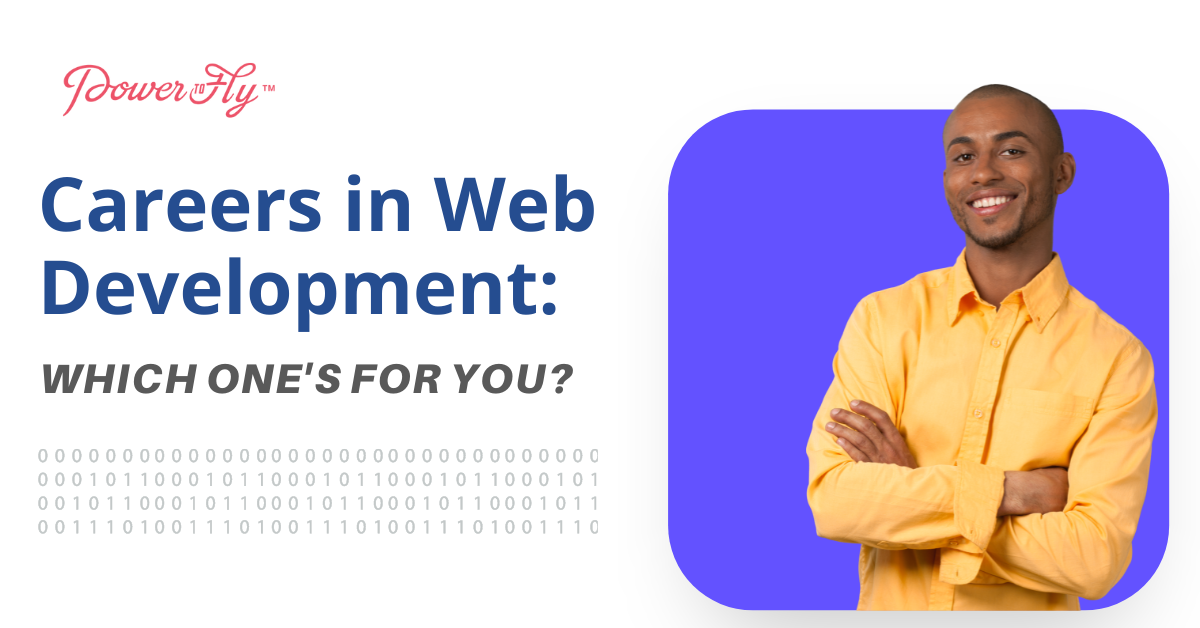 Upskilling and Development
We all have our favorite websites– the ones we frequent, bookmark, and recommend to others. You might even enjoy some website features so much that you've found yourself wondering why they aren't more popular. Or maybe you've experienced times where you were frustrated with a website and wished you could add features or even design your own!
If you've ever found yourself intrigued at the prospect of designing and developing your own websites, then a career as a web developer might be just for you!
As a web developer you would be responsible for coding, designing, optimizing, and maintaining websites. Today, there are over 1.7 billion websites in the world and, in turn, the demand for web developers is on the rise. In order to figure out what kind of web development work best suits you let's start with an introduction to the three main roles in web development that you can choose from.
The Three Types of Web Development Jobs
Front-End Web Development: The Creative Side
Think of front-end development as the décor of a house. The color scheme, furniture, manicured lawns, and overall aesthetic. In terms of a website, front-end development is laser-focused on the appearance of a website and its presentation on different devices. If you're considering a role in front-end development, it's important to learn programming languages such as HTML, CSS, and JavaScript. These three languages go hand-in-hand. HTML allows you to create user interface elements, CSS helps you with stylistic elements, and JavaScript allows you to incorporate online tools and connect your website to back-end functions.
In addition to programming skills, front-end developers need to be detail oriented, creative, willing to keep up with the latest trends in web development, cyber security conscious, and geared toward user-friendly designs. The median salary for a front-end developer can reach well into the $90,000 to $100,000 range.
Back-End Web Development: The Logical Counterpart
While a house can be beautifully decorated, it's incomplete without a solid foundation and efficient infrastructure. Similarly, a well-designed website depends on logical and functional code to power the features of that website. Back-end web development is code-heavy and focused on the specifics of how a website works. If you enjoy the analytical challenge of creating the behind-the-scenes code that powers a website, then back-end development is for you.
Since this role is more code-heavy, it's important that you learn numerous programming languages and understand algorithms and data structures. Some languages that are essential to back-end development are Ruby, Python, SQL, and JavaScript. Back-end developers also ensure that users can successfully retrieve and access data. This requires creating and using APIs (Application Programming Interfaces) which act as messengers that relay data related requests. Additionally, developing the code for the inner workings of a website also requires back-end developers to be conscious of the user interface features designed by front-end developers and to internally mitigate potential security risks. Due to the increased technical aspect of this position, back-end developers normally earn higher salaries than front-end developers. The average median salary for this role is around $118,000 per year.
Full-Stack Web Development: A Little Bit of Everything
A full-stack developer is essentially the Jack (or Jill)-of-all-trades in web development. Full-stack developers need to be knowledgeable about both front-end and back-end roles. This does not necessarily imply that you would need to be an expert in both roles, but you should fully understand the different applications and synergies they each imply. In order to work in this position, you will need to know the programming languages used by front-end and back-end developers. In addition to these languages, full-stack developers also specialize in databases, storage, HTTP, REST, and web architecture.
Full-stack developers are often required to act as liaisons between front-end and back-end developers. Full-stack developers need to be both problem solvers and great communicators. The end goal for a full-stack developer is to ensure that the user's experience is seamless, both on the front-end and on the back-end. In return, you can expect to earn a median salary of $100,000 – $115,000 a year for this role.
Taking the Next Step
Web development is both in-demand and lucrative! All three roles described above contribute to specific aspects of web development and the scope of each one can be customized to the industries and positions you feel best suit you. Regardless of which role you choose, all of them need a foundation in programming.
To gain the programming skills needed in each role, you can enroll in courses or learn independently. Coding bootcamps are a great way to boost your skillset quickly and efficiently.
Click here for some of our highly rated programming bootcamp options! Make sure to check out the discounts available to PowerToFly members.
READ MORE AND DISCUSS
Show less
Loading...