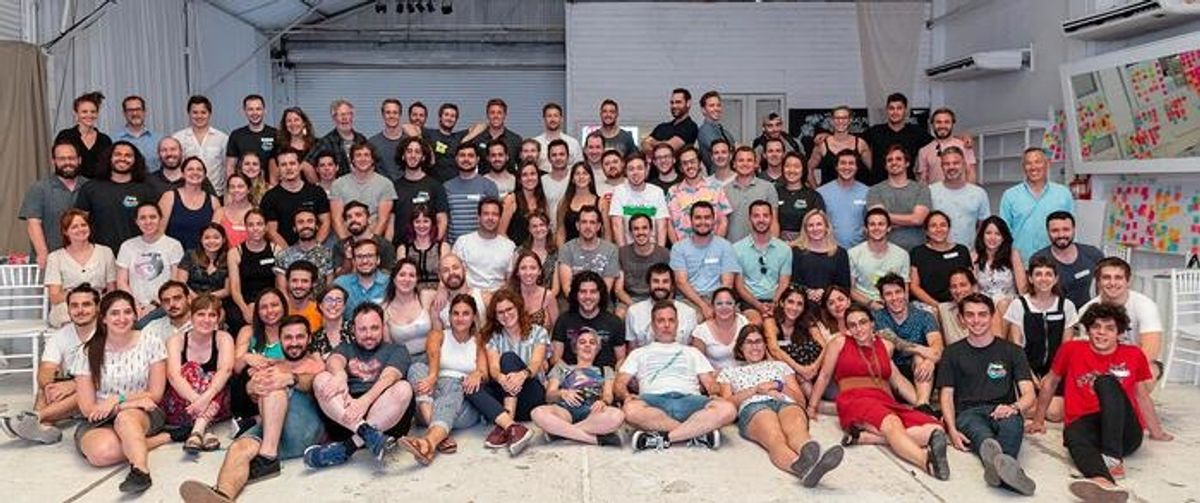 MURAL
Below is an article originally written by Mariano Suarez-Battan, Co-Founder & CEO at PowerToFly Partner MURAL, and published on January 27, 2020. Go to MURAL's page on PowerToFly to see their open positions and learn more.
Today we announced a $23M Series A round of funding led by Radian Capital, and quickly followed by Endeavor Catalyst and Gradient Ventures. Thank you Weston, Darian, and your teams. You truly understand our vision (you're also our power users!) and want to help us achieve it.
Thanks to our members 🙏
To our early adopters, investors and partners, thank you for being our champions on this journey. Thank you for being part of this passionate community and for your contribution to making MURAL the leading player in design thinking and visual collaboration in the enterprise space.
You have been using MURAL to solve important problems, just like Pearson and GitHub. You have been scaling a culture of innovation, like IBM and USAA, improving your productivity, reducing travel costs for in-person meetings and changing the way you engage with your teams and clients.
You kept us true to our core and helped us continually improve the experience to what it's become today. We are just getting started and have ambitious goals to transform how we work.
Please continue to spread the word to people who are learning the power of visual collaboration and seeing the future of remote work.
Thanks to our partners 🙏
LUMA Institute, Jeff Gothelf, IBM Design, Jeanne Liedtka, David Bland, IDEO, Robert Skrobe, Erik Flowers and Megan Miller, AJ&Smart, XPLANE, Voltage Control, Etch Sprints, Territory, Jay Melone, Daniel Stillman, and Google Sprint. You dramatically improved the client experience by bringing your know-how, methodologies, frameworks and templates into the product. There are thousands of innovation consultants, design experts, facilitators and coaches like you in our network, who are deeply committed to fostering creative innovation and work transformation. Thank you Tim Brown for introducing me to Phil Gilbert and igniting our enterprise journey. There are many more of you we still need to thank.

Thanks to our team 🙏
There are currently over one hundred Muralists working across six time zones. You and many others have contributed to our success along the way and brought your full selves to work everyday. What started as an insight while working on a video game about emotions, has now turned into a passionate visual collaboration community who regularly express how fun and easy it is to engage with their teams. We have you to thank.
Thank you Pato and Agus for always being there. You are true friends and dedicated co-founders. Thank you Cele, Guido and Juli for jumping in early on and staying with us. Thank you Jim for being a guiding star in building a world-class customer success team.
And most recently Kap (aka Greg Kaplan), who came over from IBM after seeing the impact of MURAL on its business, and who will now help us dramatically improve how we serve our customers and work together with partners.

Why is this important to you? 🤔🤖
Artificial intelligence is coming for our jobs – especially jobs done by knowledge workers. And that's ok! Intelligent machines are faster and more accurate at a lot of repetitive tasks, and some automated help can be good. However, it's imagination work that makes us human.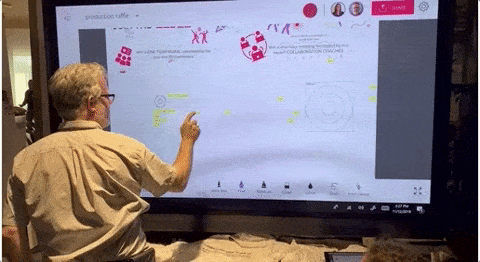 Imagination comes first, before creativity. It's about envisioning what's possible, then going and making it happen as teams, and as people. Spending more time on imagination work will help us focus on a better future. Visualizing what's possible will allow us as humans to be able to have a better dialog and ultimately achieve more together.

We believe anybody with a brain is an imagination worker.
We believe guided methods and facilitators help teams achieve more.
We believe work can happen anywhere and the best ideas can come from the most quiet person in the back of the room.
There are one million people out there just like you – visual thinkers, collaborators, leaders, and facilitators – who want to change the world in big and small ways. Now it's our job to find them and their teams, to fulfill our mission to connect the global distributed workforce and support enterprise brands in their cultural transformations.
What's next? 🕵️
We can't wait to show you what we're working on!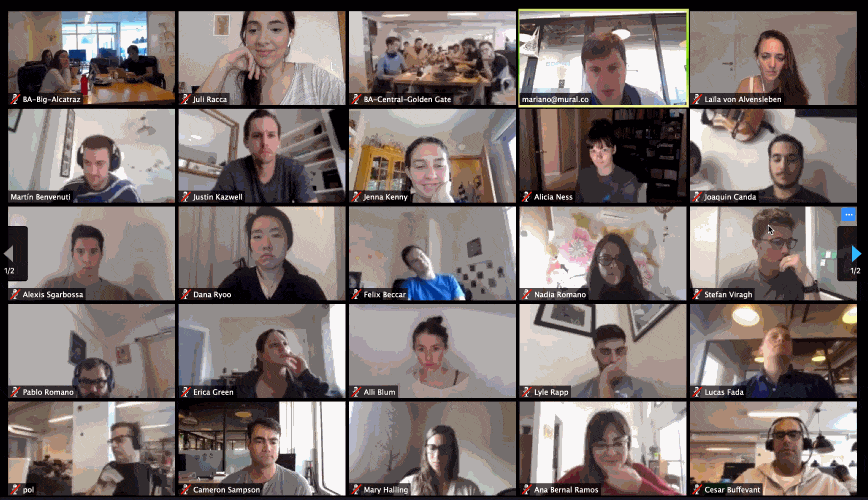 We already have a great team and culture, but we're looking to grow. By the end of 2020, we're looking to double our size. We'll keep bringing people on board that care about our mission to power up imagination workers globally.

We have an internal goal of improving how we work so we can showcase best practices in visual and remote collaboration across teams and geographies.
We'll be expanding our product team in Buenos Aires, the Bay Area, and remote locations, as well as our sales team based in the U.S., Europe, and expanding into APAC. If you are passionate about design thinking, remote work, and helping humans achieve through imagination, say hello: https://mural.co/jobs
Faster and better core product.
You already love the simplicity and fun of working in MURAL. We want to keep that and make the platform run faster, to help you achieve your outcomes faster.
You will also get help from the platform and team to prepare, run and wrap up workshops and meetings. Our head of customer experience, Jim Kalbach, literally wrote the book on how to provide customers with real value — it's the core of what we do.
Our clients hire MURAL to drive their culture transformations, enable their teams to work more efficiently and make faster decisions, and reduce travel costs for in-person meetings. That doesn't just happen with software. Coaches, facilitators, and specialists need to collaborate with different teams and get the most out of them. Internal and external consultants are catalysts and shepherds of that change and we want to become a place where they can showcase their work, in addition to delivering great service.
We will also continue to support our education program, offering free, unlimited access to students, educators or instructors — or anyone who is preparing future generations of imagination workers.
Double down on enterprise readiness.
We serve 40 percent of the Fortune 100, and many more great enterprises. We support thousands of members across our largest clients (tens of thousands at IBM alone!). We have been SOC2 compliant for five years, but we are just getting started!
Our approach to helping large firms will evolve with more solution selling. Our learning services will be unleashed after a period of beta testing. We will continue to focus on the most pressing needs of our enterprise customers as they continue to hire us to solve important problems.
Thank you again!
Now back to work 😜
P.S. If you're as excited about this news as we are, consider sharing it with your network 📈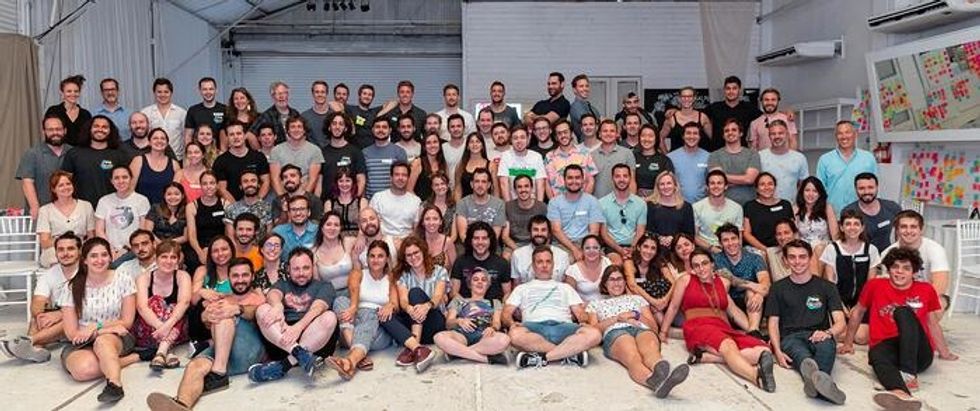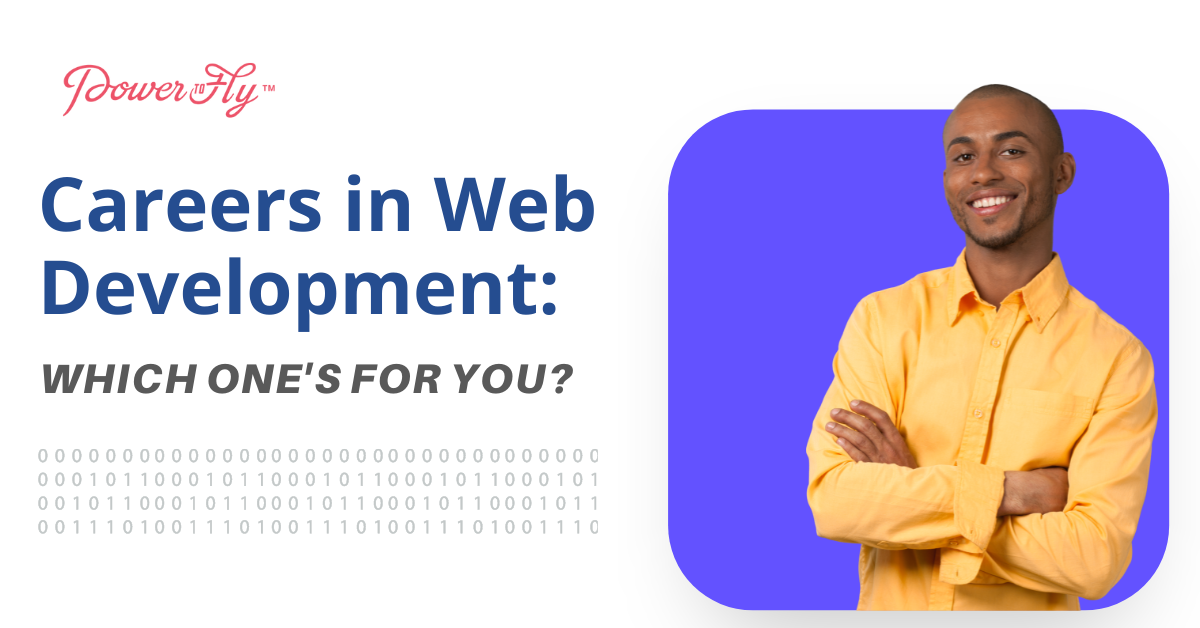 Upskilling and Development
We all have our favorite websites– the ones we frequent, bookmark, and recommend to others. You might even enjoy some website features so much that you've found yourself wondering why they aren't more popular. Or maybe you've experienced times where you were frustrated with a website and wished you could add features or even design your own!
If you've ever found yourself intrigued at the prospect of designing and developing your own websites, then a career as a web developer might be just for you!
As a web developer you would be responsible for coding, designing, optimizing, and maintaining websites. Today, there are over 1.7 billion websites in the world and, in turn, the demand for web developers is on the rise. In order to figure out what kind of web development work best suits you let's start with an introduction to the three main roles in web development that you can choose from.
The Three Types of Web Development Jobs
Front-End Web Development: The Creative Side
Think of front-end development as the décor of a house. The color scheme, furniture, manicured lawns, and overall aesthetic. In terms of a website, front-end development is laser-focused on the appearance of a website and its presentation on different devices. If you're considering a role in front-end development, it's important to learn programming languages such as HTML, CSS, and JavaScript. These three languages go hand-in-hand. HTML allows you to create user interface elements, CSS helps you with stylistic elements, and JavaScript allows you to incorporate online tools and connect your website to back-end functions.
In addition to programming skills, front-end developers need to be detail oriented, creative, willing to keep up with the latest trends in web development, cyber security conscious, and geared toward user-friendly designs. The median salary for a front-end developer can reach well into the $90,000 to $100,000 range.
Back-End Web Development: The Logical Counterpart
While a house can be beautifully decorated, it's incomplete without a solid foundation and efficient infrastructure. Similarly, a well-designed website depends on logical and functional code to power the features of that website. Back-end web development is code-heavy and focused on the specifics of how a website works. If you enjoy the analytical challenge of creating the behind-the-scenes code that powers a website, then back-end development is for you.
Since this role is more code-heavy, it's important that you learn numerous programming languages and understand algorithms and data structures. Some languages that are essential to back-end development are Ruby, Python, SQL, and JavaScript. Back-end developers also ensure that users can successfully retrieve and access data. This requires creating and using APIs (Application Programming Interfaces) which act as messengers that relay data related requests. Additionally, developing the code for the inner workings of a website also requires back-end developers to be conscious of the user interface features designed by front-end developers and to internally mitigate potential security risks. Due to the increased technical aspect of this position, back-end developers normally earn higher salaries than front-end developers. The average median salary for this role is around $118,000 per year.
Full-Stack Web Development: A Little Bit of Everything
A full-stack developer is essentially the Jack (or Jill)-of-all-trades in web development. Full-stack developers need to be knowledgeable about both front-end and back-end roles. This does not necessarily imply that you would need to be an expert in both roles, but you should fully understand the different applications and synergies they each imply. In order to work in this position, you will need to know the programming languages used by front-end and back-end developers. In addition to these languages, full-stack developers also specialize in databases, storage, HTTP, REST, and web architecture.
Full-stack developers are often required to act as liaisons between front-end and back-end developers. Full-stack developers need to be both problem solvers and great communicators. The end goal for a full-stack developer is to ensure that the user's experience is seamless, both on the front-end and on the back-end. In return, you can expect to earn a median salary of $100,000 – $115,000 a year for this role.
Taking the Next Step
Web development is both in-demand and lucrative! All three roles described above contribute to specific aspects of web development and the scope of each one can be customized to the industries and positions you feel best suit you. Regardless of which role you choose, all of them need a foundation in programming.
To gain the programming skills needed in each role, you can enroll in courses or learn independently. Coding bootcamps are a great way to boost your skillset quickly and efficiently.
Click here for some of our highly rated programming bootcamp options! Make sure to check out the discounts available to PowerToFly members.
READ MORE AND DISCUSS
Show less
Loading...